Tag Archive: NSW Government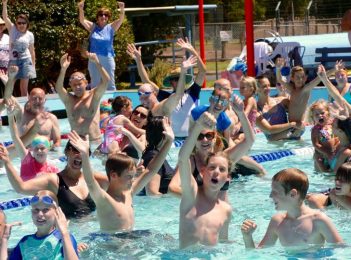 Community
Geotechnical surveys at Mackay Park have begun as a final design for the much anticipated Batemans Bay Regional Aquatic, Arts and Leisure Centre moves forward. Batemans Bay residents and visitors might notice equipment on site for the next two weeks as Mogo-based Sea to Summit Drilling conducts borehole testing to assess ground conditions. The work is being overseen by the...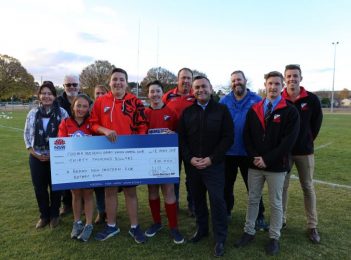 Sport
Cooma Red Devils Rugby Union Club has received NSW Government funding of $30,000 to build a new canteen and kitchen at its home ground, Rotary Oval, with Member for Monaro John Barilaro presenting the club with a cheque last Friday (18 May). Plans for the canteen and kitchen are under way, with construction due to start soon. Mr Barilaro said the...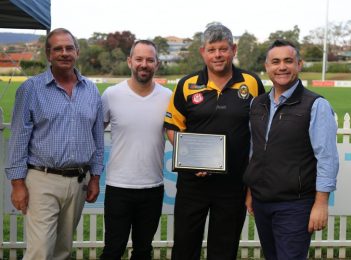 Sport
The Queanbeyan Tigers AFL season couldn't have gotten off to a better start, with a 47-point win made all the better with the official turning on of the brand new lights at the Tigers' home ground, Allinsure Park. Allinsure Park was lit up with upgraded lights after a $450,000 investment by the NSW Government. The field had been fitted with old lights that...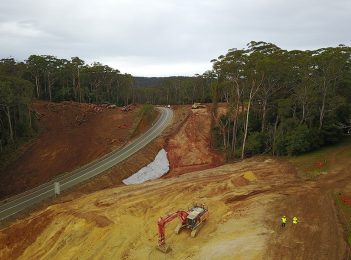 Environment
The roadworks at Dignams Creek, south of Narooma are a real talking point for motorists negotiating the Princes Highway at the moment - the scale of the project is epic. Twenty-five large pieces of machinery are currently onsite supporting the work of 80 people, who during August, September, October shifted 100,000 cubic meters of earth. At one point in your journey...