Property
Property
A grand five-bedroom home which began its life as a convent and went on to be owned by the man who composed the haunting music of Picnic at Hanging Rock is on the market in the historic village of Binalong, around an hour's drive from Canberra. The stately house at 6 Sykes Road was dedicated as a Catholic convent in...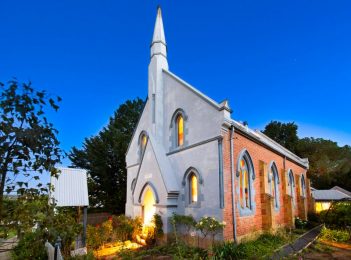 Property
A former Methodist church dating back to 1871 is on the market in Yass after being faithfully converted into a striking multi-level home which gives added meaning to the term 'cathedral ceilings'. There's a certain fascination that draws people to church conversions, often sparked by their space, history and old-world charm – with the renovated church at 110A Rossi Street...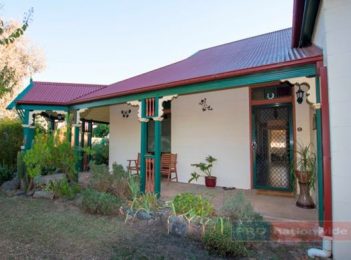 Property
A charming four-bedroom home full of local history is on the market in the foothills of the Snowy Mountains for just $345,000. The attractive cottage at 109 Fitzroy Street, Tumut, sits on a 1,088 square metre corner block and enjoys a fond place in the town's local history. It was built after World War 1 for a Tumut boy, A....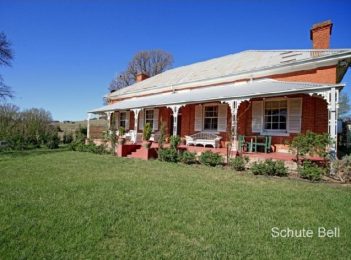 Property
An attractive heritage-listed homestead built in the 1840s and sitting on 29.2 acres of rich alluvial creek flats is on the market in Gunning and comes complete with red brick stables, a large grain shed and double frontage to Meadow Creek. 'Boureong Homestead' on Dalton Road is one of Gunning's oldest homesteads and was built by Peter Best with "excellent...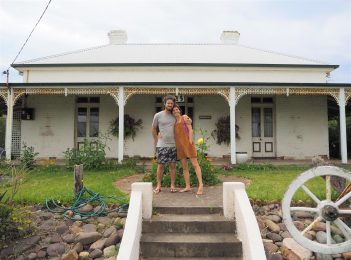 Property
Carly Farrugia is standing on the third level of scaffolding, scraping loose paint flakes from the 12-foot ceiling of her new kitchen in Bega. "The appeal of the house was how run-down it was," Farrugia laughs. "We wanted a future home but we also wanted a massive project, something with the kind of character that warranted putting a lot of...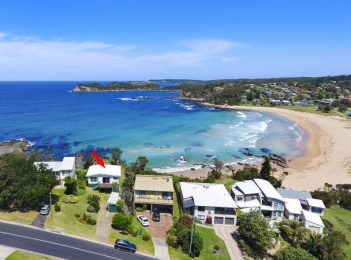 Property
If location is king in buying property then it is little wonder that a cliff-top beach house sitting above a popular surf beach in the 'Sorrento of the South Coast' is attracting so much attention. The three-bedroom two-bathroom home at 47 Tallawang Avenue, Malua Bay, only recently hit the market but listing agent, John Haslem of Elders Real Estate Batemans...
Property
A piece of Australian colonial architecture which provided accommodation for stagecoach passengers during the Cobb & Co years is on the market in the historic town of Binalong less than an hour's drive from Canberra. 'The Black Swan' at 25 Stephens Street is for sale for $740,000 and includes a main restaurant building built in 1847 and a separate three-bedroom...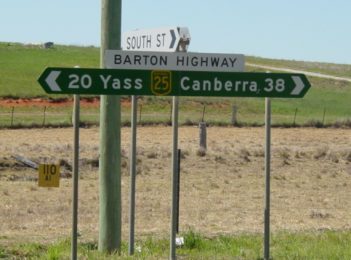 Property
Yass Valley Council says its adamant that a proposed border buffer zone to prevent urban development along the Barton Highway will go ahead, despite significant pushback from the NSW government. That's despite opposition to the buffer from some landowners who may have anticipated a development bonanza. NSW planners have rejected Council's application for a 5km zone north of the ACT...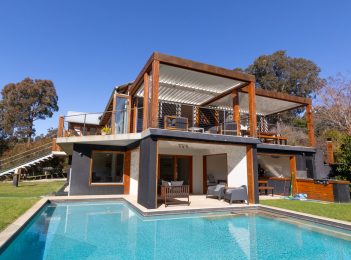 Property
If the festive season has you dreaming of a permanent escape to the beach then an 80-acre patch of paradise with two luxury lodges on the NSW South Coast may be the answer. 'Indigo Retreat' boasts the delights of pristine lagoon frontage and its own private track to access secluded Murrah Beach – as well as the attractions of surrounding...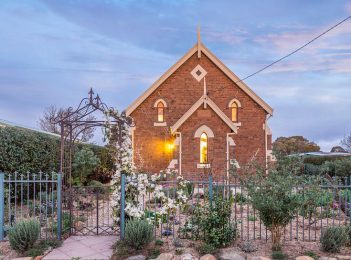 Property
From a rural lifestyle with income-producing orchards to one of Australia's few remaining station master's cottages and a resort-style home with direct beach access, this year's About Regional property stories were a diverse bunch. They covered Hoskinstown to Bungendore, Binalong, Bermagui, Bowning, Captains Flat and just about everywhere in between, and showcased some of the best and most unique homes...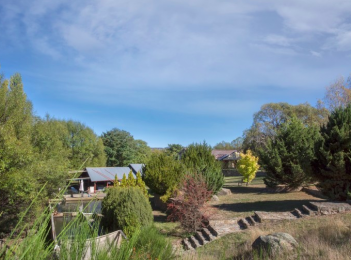 Property
Award-winning Snowy Mountains tourist attraction Eucumbene Trout Farm - which includes three residences, a six-hectare private lake stocked with trout and a smoke house and cafe - is up for sale. Occupying 18.5 hectares of well-grassed Monaro land, Eucumbene Trout Farm has been a popular tourist attraction from the time of its establishment in the 1970s. It's ideally located 33km...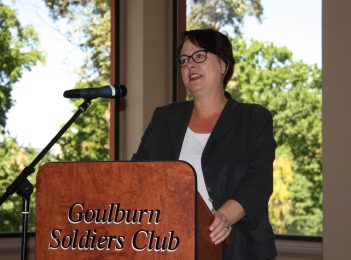 Community
Heritage and the need to preserve it was the resounding consensus at a forum held in Goulburn last Tuesday (4 December), with attendees calling for better protection of Australia's First Inland City's historical assets and a stronger focus on heritage tourism. The forum was attended by most of the Goulburn region's heritage groups, and organised by NSW ALP Candidate for...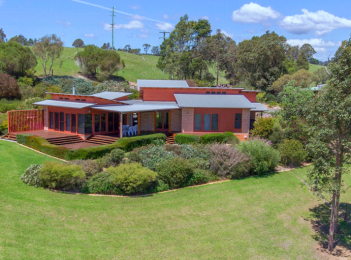 Property
It's no secret that many people dream of retiring to a rural property on the South Coast. Belgrave Park in the Bega Valley's Cobargo hinterland is your chance to do it a little differently. The 23-hectare property, which is nestled in a lush rural valley, is on the market for $1,695,000. As Julie Rutherford from Julie Rutherford Real Estate says,...