Property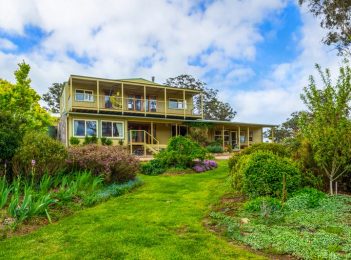 Property
Nestled in the beautiful Primrose Valley about 30 kilometres from Queanbeyan is an amazing country property which boasts three homes, breathtaking views, waterfalls, a running river full of trout, an abundance of wildlife and plenty of land for cattle or sheep farming. 'Tinnenburra' at 1810 Woolcara Lane, Captains Flat, is on the market for $1.8 million to $2 million and...
Property
Old world charm, character and warmth are the hallmarks of a grand Moruya home which operated for over a century as the town's post and telegraph office. On the market for $1.13 million, the grand three-level house at 52 Campbell Street features six bedrooms, six bathrooms and a slice of history which extends from its 380 mm thick walls to...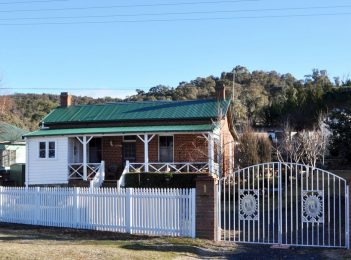 Property
A character-filled federation home believed to have once been a blacksmith's house offers an affordable option for those looking for a property in the gateway to the Snowy Mountains. The three-bedroom home at 1 Mulach Street, Cooma, is on the market for $390,000 and features original pressed ceilings, rose light surrounds, original open fireplaces and leadlight feature windows. Listing agent...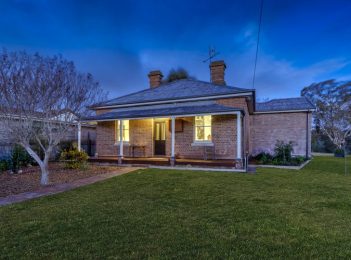 Property
On the market in a NSW village which was once the haunt of bushrangers and home to Banjo Paterson is one of Australia's few remaining station master's cottages. Located about an hour's drive from Canberra along the Barton Highway, is the heritage-listed Binalong home, which was built in 1876 and lovingly restored in the last few years. While other station...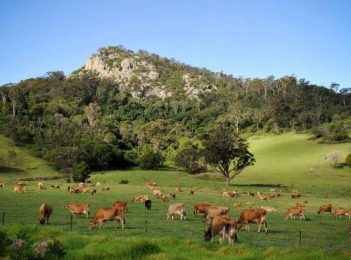 News
Eurobodalla Deputy Mayor, Anthony Mayne is calling for a halt to the ongoing and long-running debate around the shire's strategy to manage farming land. Cr Mayne believes the implications are broader than just 'rural lands' and wants more people to have input, he's suggesting the community lacks confidence in the process that created the Rural Lands Strategy and needs to...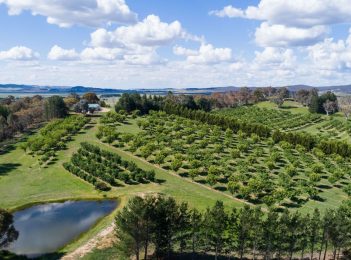 Property
If you love the smell of roasting chestnuts and like the idea of a rural lifestyle with income-producing orchards, then a home and property for sale in Hoskinstown presents a rare opportunity. 'Tweenhills Chestnuts' at 89 Pollack Road is just 30 minutes' drive from Canberra and is well-known locally for its farm gate sales, its 'pick your own' offerings and...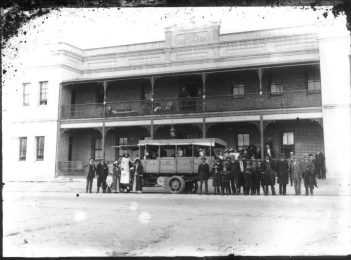 News
The long history of the Hotel Australasia on Eden's main street has taken another twist, with the future of the derelict but much-loved watering hole again in limbo. Negotiations around the sale and restoration of the 113-year-old building were progressing with the successful tenderer -  Irisha and Rubycove Pty Ltd, but seemed to end abruptly late last month with Bega...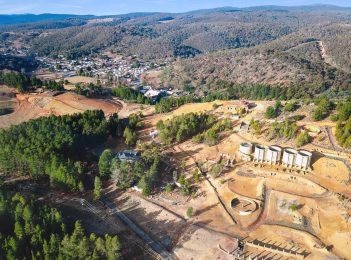 Property
A four-bedroom home for sale in Captains Flat comes with the attractions of crisp mountain air, mature pine trees, a village lifestyle – and its own rehabilitated mine site. With a price guide of between $600,000 and $650,000, 'Mikulov' is a former mines office for the Lake George Mining Company and is truly a one-of-a-kind property steeped in local mining...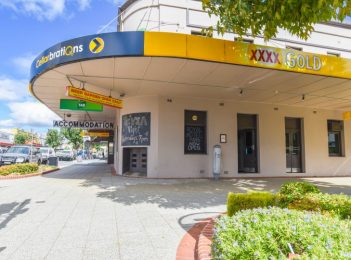 Community
When business partners Fraser Haughton and Chris Cornforth first visited Yass, they were instantly charmed by the town's sense of community, spectacular scenery and its laid-back country lifestyle. When they heard the Royal Hotel was on the market, the pair were excited by the opportunity to inject new life into the historical, iconic pub. In recent months, the duo from Harvest...
Community
Two down-to-earth dairy farmers from Candelo, south-west of Bega, have became the region's newest celebrities when they won House Rules – a "life-changing" event which has given them a healthy bank balance and a fully renovated home. Last Monday night, Toad and Mandy took out the grand final win in the sixth season of Channel Seven's hit program, House Rules...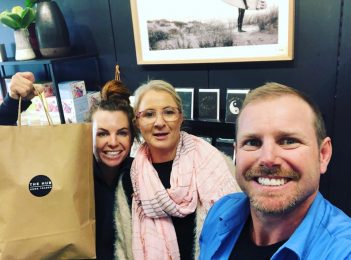 Property
A cheer to rival a 'Blues' State of Origin win went up around the Bega Valley last night as the region rejoiced in the success of Toad and Mandy in Channel Seven's hit show - House Rules. Home for the couple and their 18-month-old twins, Lenny and Layla, was a 150-year-old run-down inn on a dairy farm at Candelo. Before...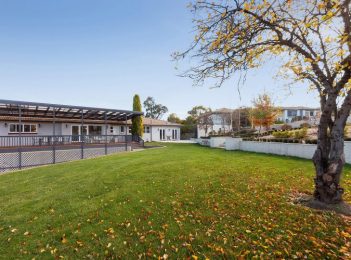 Property
A six-bedroom French-provincial inspired home is on the market in the small ACT village of Hall. The large and stylish family residence is a rare offering with only a few properties coming onto the market each year in the village of just 270 people. Surrounded by open country, Hall tends to be a sought-after address as it combines the attractions...
Property
Sitting among green pastures, woodlands and meandering waterways deep in the Southern Highlands is a stylish white homestead with a full range of modern conveniences and features. Located in the vicinity of the hidden 'ghost town' of Joadja with all its intrigue, the attractive property at 74 Jacks Valley Road offers the delights of panoramic rural views, a stunning backdrop...