News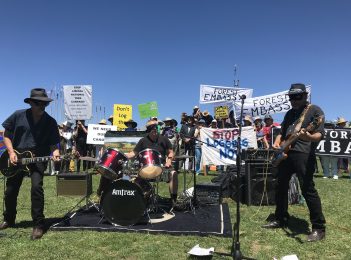 Environment
Hundreds of concerned citizens rallied at Parliament House in Canberra on Wednesday (February 13) to protest against the logging of forests around the country. The National Forest Uprising was part of a series of protests against the destruction of public native forests in South East NSW and the ACT, in a bid to influence the government to end native forest...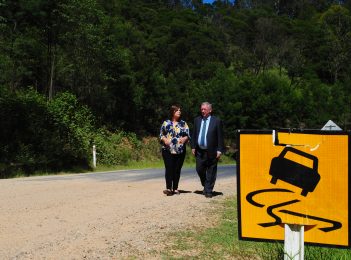 News
Regional road's will be a winner if a Labor Government is elected to the NSW Parliament in five weeks time. The alternative government has pledged to help clear the road maintenance backlog of local government by investing an additional $900 million over five years in line with an NRMA recommendation. Local Labor candidates say the investment will almost double the existing...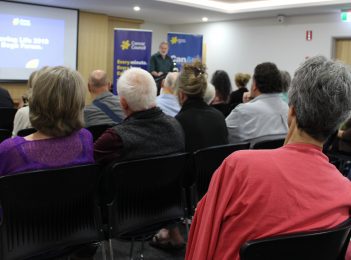 Podcast
Cancer and health advocates from the Bega Valley and Eurobodalla have made their pitch to those standing for election to the NSW Parliament on March 23. The NSW Cancer Council's Saving Life Forum attracted around 100 people to the Bega Civic Centre, all there to add their weight and in some cases, lived experience to the Council's four key election recommendations:...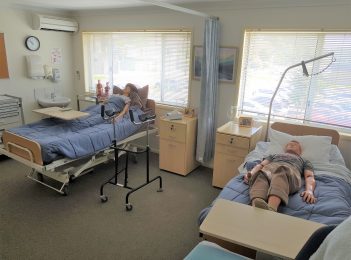 Health & Wellbeing
A new batch of nurses have just started their training in a national first for Batemans Bay. 'We are the first Community College in Australia to be accredited to deliver the Diploma, and we are just thrilled', says South Coast Careers College CEO Sarah Watterson. The Australian Nursing & Midwifery Accreditation Council have given the go-ahead for the Careers College to...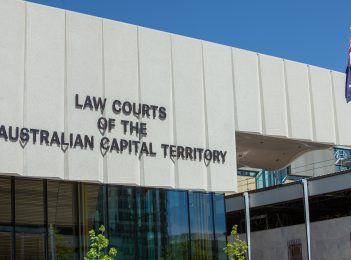 News
A 53-year-old senior pastor at a Canberra-based church will face the ACT Magistrates Court today charged with multiple sex offences including sexual intercourse without consent and acts of indecency. The man allegedly used his position within the church to conduct 'prayers of deliverance' on members of his congregation, where he would tell them they would be cursed and their family...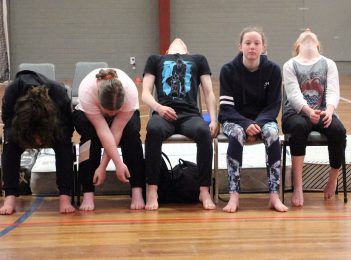 Arts & Culture
This year, Bega Valley's youth dance group fLiNG will tackle mental wellness, with plans for a new show to be performed in August this year, coupled with workshops on the same subject throughout Bega Valley High Schools beginning in Term two and continuing over a two-year period. The show and workshops are together known as My Black Dog, and fLiNG artistic...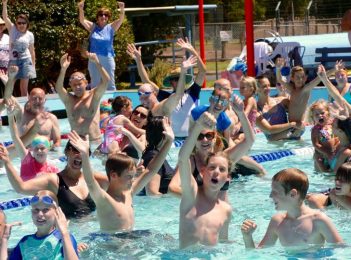 News
The opportunity to provide feedback on the three concepts for the new Batemans Bay Regional Aquatic, Arts and Leisure Centre ends this Sunday. Eurobodalla Shire Council has been running a drop-in kiosk at the Batemans Bay Village Centre and an online survey since early January. The three concepts presented to the community were created by NBRS Architecture, and include the same...
News
If first impressions are anything to go by, the Red Robot factory in Fyshwick in Canberra has the potential to change the world. This design and manufacturing hub is the virtual meeting point for ideas to meet reality. Nothing, it would appear, is out of the realm of possibility. In practice, this means that designers and innovators come up with...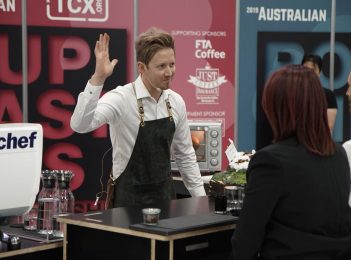 Food & Wine
Canberra is home to the best coffee and the best baristas in Australia. If anyone disagrees with that statement, Matthew Lewin will prove them wrong. Local baristas have taken home first, second, fourth and sixth place in the 2019 Australian Barista Championships, the fourth time in the past five years a Canberran has been named the best barista in the...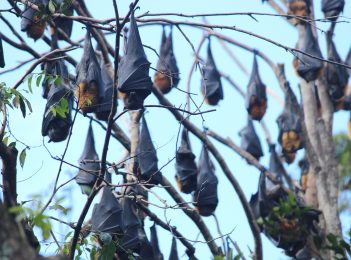 News
Canberrans aren't the only species to have returned to the Eurobodalla this summer, Grey-headed Flying-foxes currently occupy five day-time camps across the shire. Camps at Catalina, the Water Gardens at Batemans Bay, Moruya Heads, Tuross Head and Narooma are all being monitored with the experience of almost three years fresh in the minds of residents and Eurobodalla Shire Council. Locally, the Moruya...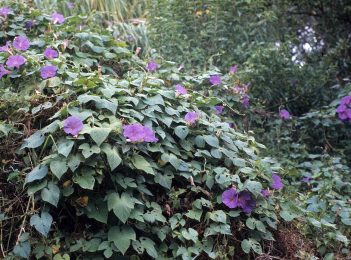 Environment
Garden plants in the Bega Valley have been enjoying a bumper season with warm humid days and plenty of rain promoting rapid growth. Bega Valley Shire Council's Biosecurity Invasive Species Coordinator, Jamie Dixon-Keay, points out there is a dark side to this blooming season. "Unwanted or over-enthusiastic garden plants are spreading beyond their boundaries, invading neighbouring land where they may...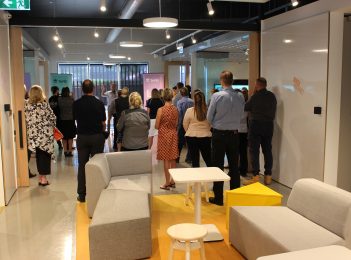 News
"Today's announcement is an absolute game-changer for Batemans Bay," the Member for Bega says. "Batemans Bay has never had a fully-fledged TAFE campus of its own, meaning locals have either had to travel to Moruya, Ulladulla or even further afield to complete their studies. "But that's about to change with the Liberals set to construct a multi-million dollar new TAFE...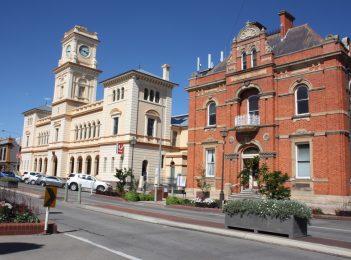 News
Goulburn Mulwaree Council (GMC) has a full agenda in 2019, planning for the strong residential and rural real estate demand, and taking advantage of upward trends in commercial and industrial land sales. It's also focusing on providing amenity and facilities for ratepayers, with several new initiatives in the works. Aside from reviewing and updating older strategies and policies recently, it's...