News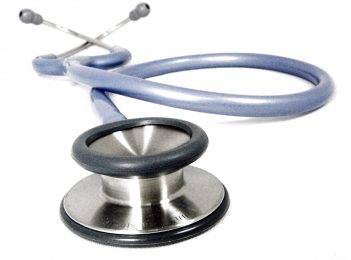 Health & Wellbeing
There's been yet another last-minute change in the timeline for opting out of the My Health record, but it seems that many Canberrans and regional residents are still pretty confused about what they need to do and why. You now have until January 31 to decide whether you want to to have a My Health record. Designed to enable ease of...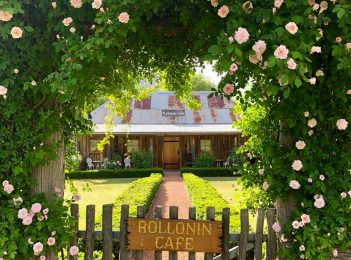 What's On
The cries of 'Bail up! Bail up!' will resound across the Yass Valley heritage town of Bowning on the weekend when reenactments of a bushranger hold-up of a Cobb and Co coach punctuate the Rollonin Cafe's ninth Country Fair, in support of cancer charity CanAssist. The replica slab hut cafe built by Renata and Tony Ryan has helped put Bowning,...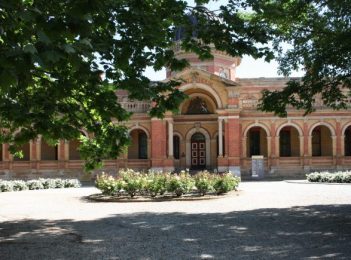 Arts & Culture
Goulburn is no lightweight when it comes to history, reflecting national and state-significant heritage themes – that's not surprising for Australia's first inland city. It's a position that deserves dedicated heritage co-ordination, Doug Rawlinson from the Goulburn Heritage Group says. Just back from a 'reconnaissance' to Bathurst and Orange where heritage is the number one tourist attraction, Doug is adamant...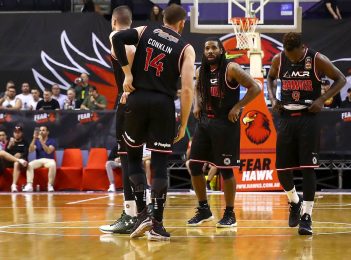 Sport
Local basketball fans' 10-year wait for NBL action to return to Canberra has ended after the ACT Government signed a one-year deal with the Illawarra Hawks that will see the Wollongong-based side bring elite men's basketball back to the nation's capital. ACT Sports Minister Yvette Berry announced the new partnership with the Hawks on Tuesday afternoon (13 November) with a...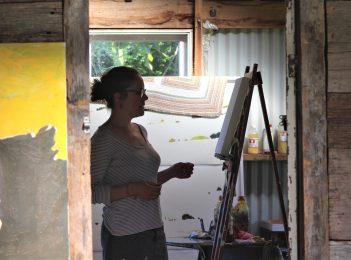 Arts & Culture
Braidwood Painter Kate Stevens has won the inaugural $50,000 Evelyn Chapman Art Award with work that was painted using drone footage over Gaza. The Evelyn Chapman Art Award is presented to an Australian painter, male or female under 45. The Award is given to support a young Australian painter by furthering their art education both in knowledge and artistic practice...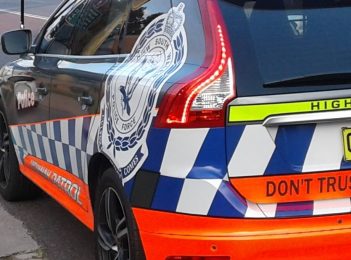 News
Police are calling for the public's assistance after a shot was fired in the early hours of Thursday morning (15 November) as two gun-wielding men in black balaclavas robbed Hotel Queanbeyan. Around 12:20 am, officers from Monaro Police District responded to reports of an armed robbery at the licensed venue on Crawford Street, Queanbeyan. Police said a gunshot was fired...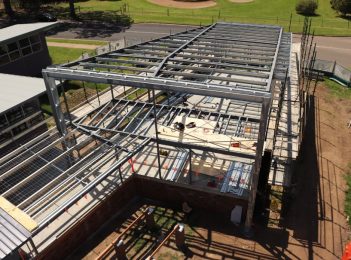 Arts & Culture
The frame is up and walls are going in at the new Basil Sellers Exhibition Centre, under construction next to Moruya Library. With just 100 days to go until the official opening, the centre affectionately known as 'the Bas' is taking shape. Outside the building works, the heart and soul of the place is ready to bloom. Eurobodalla Shire Council's Creative Arts Coordinator,...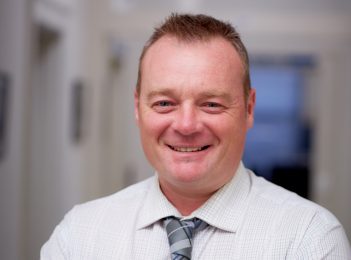 News
Thirty-three NSW Police officers have been announced as finalists in the prestigious 2018 Rotary Clubs of NSW, Police Officer of the Year Awards, including the South Coast's Justin Marks. The category winners and overall Police Officer of the Year will be revealed at a special dinner to be held at the Hyatt Regency, Sydney, this Friday (November 16). Detective Sergeant...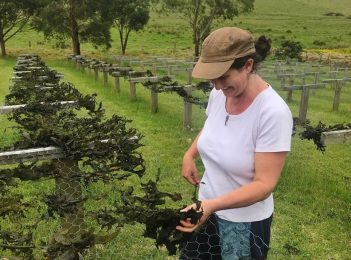 News
Tilba's Joanne Lane is about to embark on a global journey to investigate the potential and the possibility of seaweed (kelp) farming off the Eurobodalla coast. Jo and her partner Warren Atkins took over the well established Sea Health Products in 2015. Jo has just been awarded a Yulgilbar Foundation Churchill Fellowship to take the business beyond its hippy origins. "Betty Long...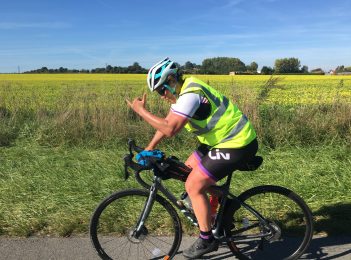 Sport
There is no shortage of stories that inspire in this world. You can find them in the most obvious places, in people whose lives have been on public display and whose stories have been transformed into pages of a screenplay. But, more often than not, you find them in your local community. In a classroom, where a teacher's accomplishment proves...
News
A collective sigh of relief this morning with news that a 13-year-old girl missing from Tura Beach since Sunday has been found. News that Molly Miles was missing reached the wider community late yesterday on Facebook, people responded sharing the original post over 5,000 times to cities, towns, and villages from Mudgee, to Swan Hill, to Sydney, to Wagga and...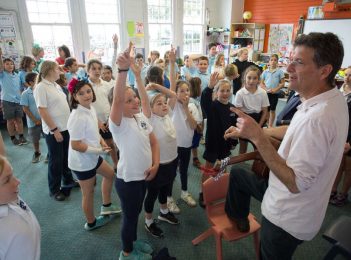 Arts & Culture
A palpable sense of excitement is building around the inaugural Four Winds Youth Music Festival this Friday, Saturday, and Sunday (November, 16,17,18). Schools from along the Eurobodalla and Bega Valley coast are in the final stages of preparation and rehearsal for performances shaped and crafted over months. Friday's lunchtime concert in the Sound Shell at Four Winds will be a celebration of...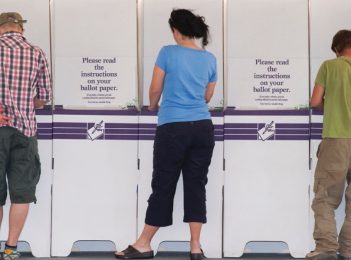 Opinion
This time last week Labor's Luke Foley was advocating for nursing ratios at Queanbeyan, Bega, Cooma and Moruya Hospitals, raising concerns about the Far South Coast oyster industry, and pointing to issues with demountable classrooms across the region. His advocacy and different perspective to that of the Berejiklian Government has been wiped out in recent days in circumstances that don't...