News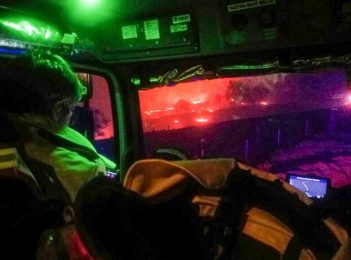 What's On
The possible impact of bushfire on our home and community has become an almost routine contemplation. The long-running Yankees Gap Fire burning at the back of Bemboka, Numbugga, Coopers Gully, and Brogo has so far claimed four homes, its ongoing presence mixed with one bad day puts more at risk. This five-week-old fire comes six months after the flames of the Reedy...
Arts & Culture
The power and importance of storytelling shown brightly at the Giiyong Festival at Jigamy on Saturday, the many and varied storytelling formats and styles was part of the magic but the real spark came from the people telling the stories. People with real and current connections to the dark chapters of Australian history and people with a real joy for the culture...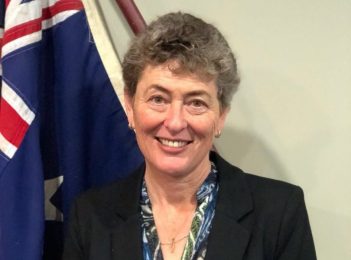 News
The Liberal Party has selected local businesswoman, Dr Fiona Kotvojs, to contest the key federal seat of Eden-Monaro, held by Labor's Mike Kelly, at the election due in 2019. South Coast beef farmer and small businesswoman, Dr Fiona Kotvojs will be aiming to become the first woman to represent the one-time bellweather seat after being chosen by a plebiscite of...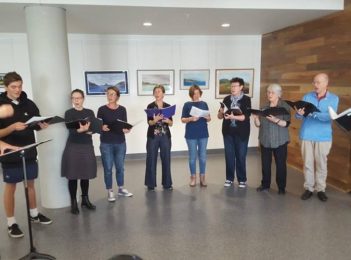 Arts & Culture
Community organisations of the Bega Valley; you have only days left to apply for the 2018 Mumbulla Foundation grants programs. When applications opened in mid-August the deadline was weeks away, well now its hear and screaming at your conscience. Applications close Sunday, September 30! The Foundation welcomes applications from not for profit and charitable organisations including; schools, charities, volunteers and individuals...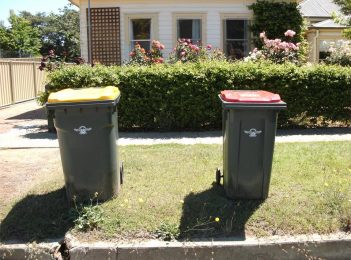 Opinion
Following a community meeting in Michelago last week, the Saturday morning waste collection service will continue into the foreseeable future. Residents living outside the town will still bring their rubbish into town on a Saturday morning, an outcome they are pleased with. For residents living in the Michelago village, as well as the villages of Nimmitabel and Bredbo, kerbside collections...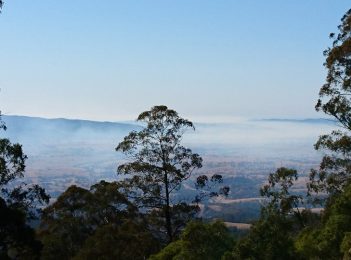 What's On
The NSW Rural Fire Service is asking residents across southern NSW to join with volunteer firefighters and prepare for the bushfire season during 'Get Ready Weekend' this weekend (September 22 & 23). The invitation is there to drop into your local RFS station and get involved in fun family events including kids activities, firefighting displays, opportunities to get aboard a...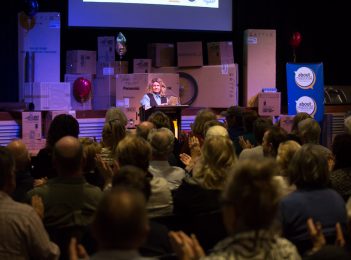 Podcast
Jo Saccomani is the founder of Two Sheds Workshop, she is one of the bright sparks of the Bega community and inspired 300 plus people at the recent Festival of Open Minds. Despite growing up with parents who built, renovated and decorated the family home, it was by chance that Jo became a carpenter. From school, she began an Arts...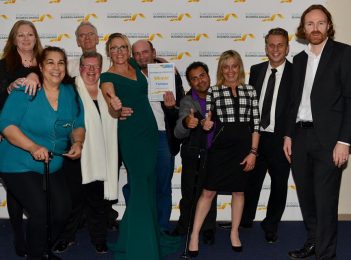 Opinion
Taking time out to celebrate success and hard work is not something we do often, but when we do, we do it well. Last weekend's Eurobodalla Business Awards held at Narooma Golf Club were a wonderful success. The room was filled with inspiring people and the vibe was super positive. We took the opportunity to launch www.investeurobodalla.com a beautiful website...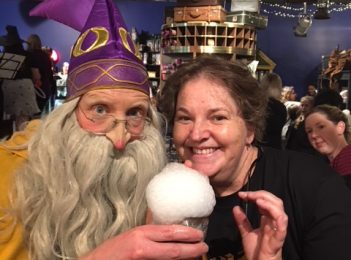 Arts & Culture
Just when you think you know everything about Canberra's champion athlete, Michael Milton, he goes and opens a Harry Potter-themed store in Fyshwick. What I didn't realise about this Paralympic skier was his passion for everything Harry Potter. And he has passed this passion on to the next generation of family members. He has just one rule for his two...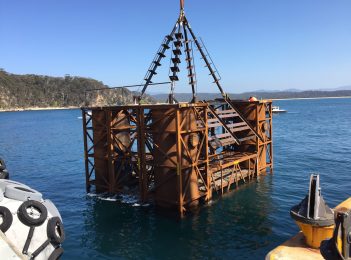 News
The South Coast's first offshore artificial reef has been plonked in the waters of Merimbula Bay with the aim of attracting life and improving fishing opportunities ahead of the summer holidays. The $1.1 million project has been funded from the NSW Recreational Fishing Trust, following advocacy from the Merimbula Big Game & Lakes Angling Club. The reef is located 2.5km southeast...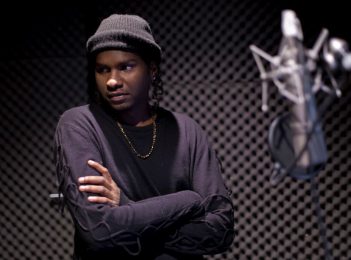 Arts & Culture
The indigenous and non-indigenous community across South East NSW is excited about this weekends Giiyong Festival at Jigamy, just north of Eden - Thaua Country. Giiyong is Australia's newest Aboriginal festival, incorporating music, art, food, film, literature and spoken word performances, and the first of its kind for southern NSW. Pronounced: Guy-Yoong, the word means 'come to welcome' in the traditional...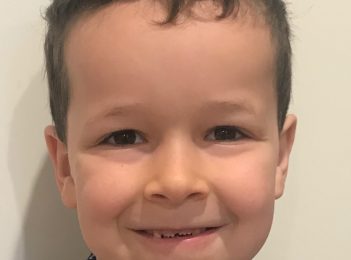 News
The mother of six-year-old Canberra boy Phoenix Mapham, who was allegedly kidnapped from his school last month, has pleaded not guilty to two charges related to her son's week-long disappearance. Tessa Woodcock, who does not have lawful custody of her son, was arrested after the mother and son were found by police in dense bushland in the Tallaganda National Park last month....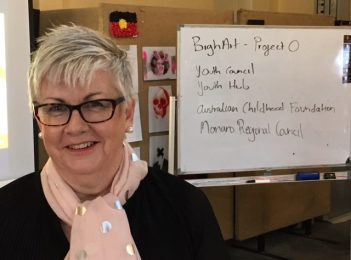 Community
Family and child support workers from across the Snowy Monaro and Bega Valley are now better able to help with childhood trauma thanks to the efforts of Cooma school girls. The unique two-day workshop at the Cooma Youth Hub was funded by the hard work of young women from Project O, who raised $42,000 last November at a 12-hour art marathon...