What's On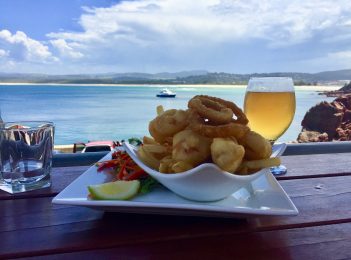 Food & Wine
Many think Valentine's Day is a 'Hallmark Cards' holy-day due to its commercialisation, however it does have deep historical and romantic roots. Saint Valentine of Rome was executed for performing illegal weddings for soldiers - a real hero of the heart! In 18th Century England, the day evolved into an occasion for lovers to express their love by presenting their...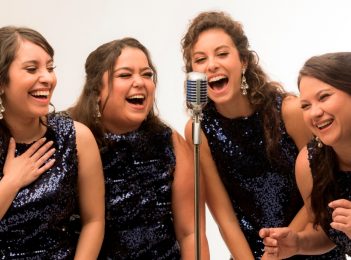 What's On
Hit stage show, hit film, The Sapphires is now one of Australia's best-loved stories  - and, yes, full of hits. Tony Briggs' story, inspired by the real-life experiences of his mother and aunt, tells how four young Aboriginal women from regional Australia, who like singing country music, are transformed by Motown soul into a sequin-wearing girl group who get the...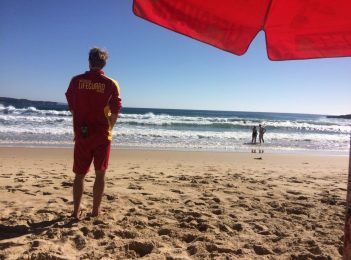 News
The flags are flying on Tathra Beach this February making it the only community south of Mollymook offering endless summer safety right through summer. Working with the volunteers from the famous Tathra Surf Life Saving Club, Tathra Beach will again have lifeguards on duty seven days a week until the end of February. "This is the fifth summer the red and...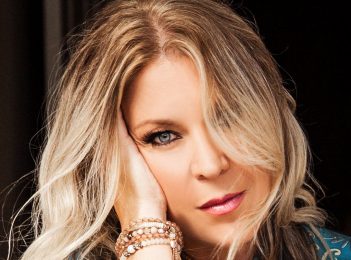 What's On
Pioneering country music artist Gina Jeffreys has been announced as the headline act at this month's 2019 ActewAGL Royal Canberra Show. Royal Canberra Show CEO, Athol Chalmers said the multiple Golden Guitar winner would light up the Canberra on Show stage on the Saturday night of the Show. "Gina performs to sellout audiences across Australia and has taken her music all over...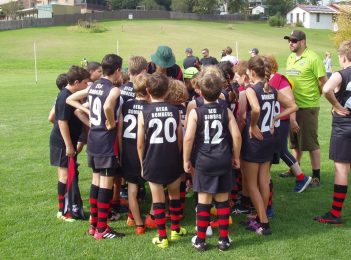 Sport
The Bega Bombers Australian Rules Football Club says family involvement has been key to their growth. "Three years ago when the club elected to concentrate on the development of its juniors we had trouble fielding full teams," says Club President Stephen Nicol. "This year we're confident enough to enter two new teams in the competition - an under ten team and...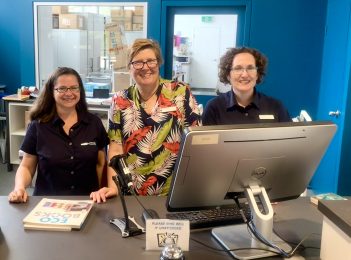 Arts & Culture
The finishing touches are being made to the new Moruya Library with the service to go seven days from the end of the month. "Our patrons will love the spacious feel. We've improved the layout and knocked out the back wall to connect the library with the new Basil Sellers Exhibition Centre, with views over the golf course beyond," says...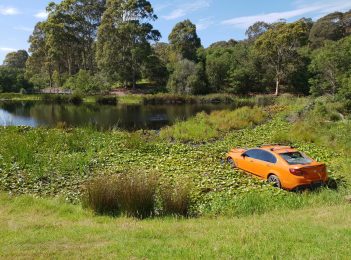 News
The iconic Four Winds Sound Shell just south of Bermagui is bruised but not beaten after a runaway car came crashing through on the weekend. On Sunday as patrons enjoyed a performance by Malumba in the nearby Windsong Pavilion an unattended car rolled down the hill through the empty amphitheatre and into the picturesque dam behind the Sound Shell stage....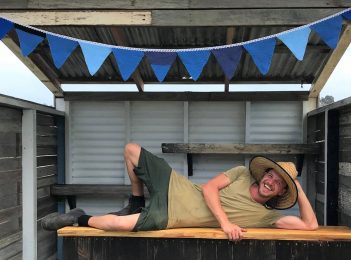 Environment
David Barrie was "sick of complaining loudly about everything that is wrong in our world," and thought it was time to "try something in our local community" when, in late 2017, he and a group of volunteers pioneered 'From Little Things Parklands'. Club Sapphire in Merimbula donated the use of their old bowling greens and an undevelopable piece of land...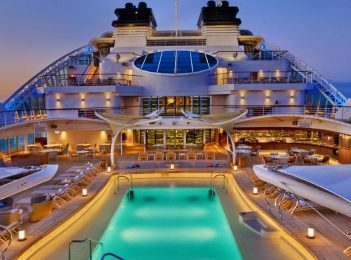 Community
Batemans Bay will get a surprise visit from an ultra-luxury cruise ship tomorrow (February 6) building on the port's reputation as a cruise destination. Port Authority of NSW Cruise Development Manager Natalie Godward says the Seabourn Encore is scheduled to arrive at 7 am and depart at 4 pm. "Seabourn Encore chose to visit Batemans Bay as a last-minute itinerary addition due to...
What's On
If you're in need of a nature getaway to beat the heat this long weekend, the mountains are calling. "The highest temperature ever recorded on the top of Mount Kosciusko is 28 C," laughs Susie Diver, Communications Manager for Thredbo Resort. "And the water in Thredbo River is always refreshingly cool." As part of an overarching push to encourage visitors to the...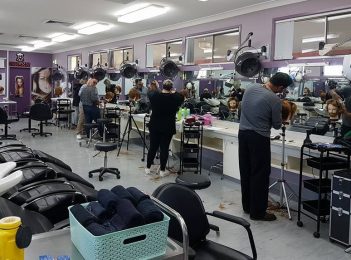 Economy
As school leavers consider their career options in 2019, local TAFE campuses are throwing open their doors this week for 'InfoFest' a showcase of the job pathways offered by TAFE NSW locally. Significant change within TAFE in recent years and the announcement of a new TAFE campus and Connected Learning Centre for Bega has brought the educational offering and recoursing of the...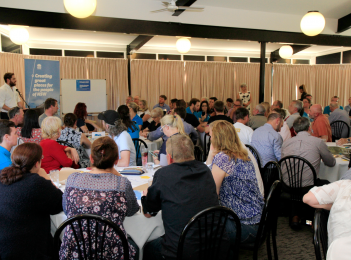 News
Jindabyne's neighbours are invited have their say on the town's future later this week with another round of discussion tied to the Go Jindabyne Masterplan. A series of community meetings will be held in Berridale, Dalgety and Adaminaby on Thursday and Friday (January 24/25). The visit is a follow up to what has been described as a highly productive initial round...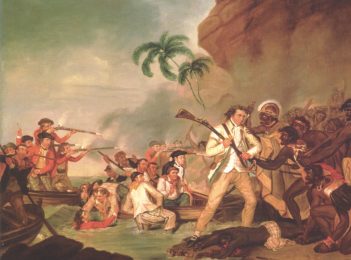 Arts & Culture
The scene on the beach must have been complete mayhem. Gentle waves lapped Kealakekua Bay on St Valentine's Day 1779, but on land, there was bloodshed and chaos as Captain James Cook and four of his men were murdered by a crowd of angry Hawaiians. Sometimes a single object can transport you to the scene. And so it is in the...