What's On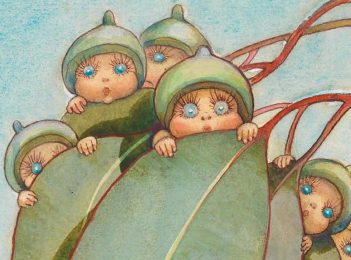 What's On
Some of Australia's most loved characters are spending the school holidays in Bombala. It's more than a century since May Gibbs' classic Australian characters found their way into the homes and hearts of kids and families. For many, it's hard not to look at a gum tree in bloom and see the brothers Snugglepot and Cuddlepie or the Gumnut Babies,...
Community
If your kids have always dreamed of climbing a fire ladder, trying out the giant hose or checking your handle on the emergency radio, then take them to the NSW Rural Fire Service Community Open Day at Googong this Saturday (6 October). Bring the family to meet some amazing local heroes, try their protective gear on for size and hear...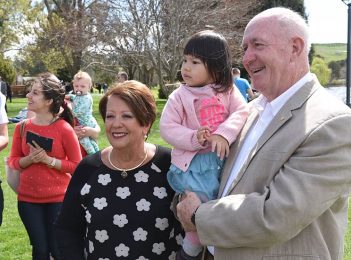 What's On
For most, the closest you'll get to Government House is a bike ride around the lake or packaged highlights of newly sworn-in politicians on the nightly news. But this Saturday (October 6), you have the opportunity to go 'beyond the gates' at the end of Dunrossil Drive and discover the house and gardens of Australia's Vice-Regal residence at the Government...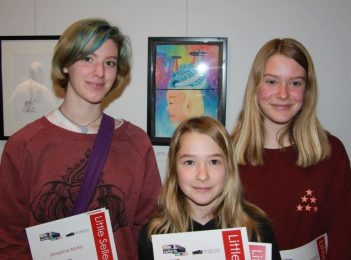 Arts & Culture
Three Moruya sisters have shone brightly in the 2018 Little Sellers Art Prize, as entries from NSW and the ACT for the 'big' Sellers are given more time. Josephine, Ruby and Alison Muller of Moruya Heads all won awards, while Josephine, 16, was named overall winner with her multi-media work 'In My Dream Anything Is Possible'. Now in its third...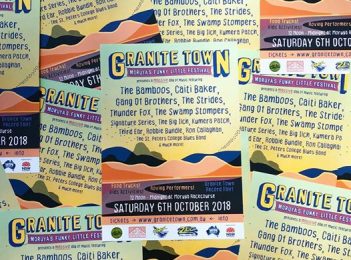 Community
Step outside your regular playlist and find your new favourite artist this Saturday at Moruya's Granite Town music festival. For the fifth year in a row this community-run, not-for-profit, massive day of music is out to surprise your ears with a cool mix of Soul, Funk, Blues and Roots. "In 2016 solo artist Tash Sultana was a favourite for me,"...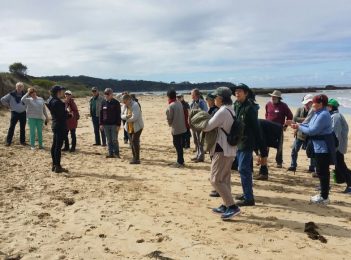 Community
The Eurobodalla wears its 'Nature Coast' tag as a badge of honour, and while the mysterious ways of mother nature can largely take credit for the coastal estuaries, golden beaches, rainforest gullies, and fertile pastures the region is famous for, people power is also at play. In the past year, Eurobodalla Landcare volunteers have contributed more than 10,000 hours of hard...
Environment
What are you doing with your long weekend in southern NSW? Eleven young people from the Bega Valley and Eurobodalla are halfway through a nine-day, 250 km trek from the sea of Dalmeny to the snow of Kosciusko National Park. The Sea to Snow Journey was established by The Crossing Land Education Centre at Bermagui 10 years ago as an...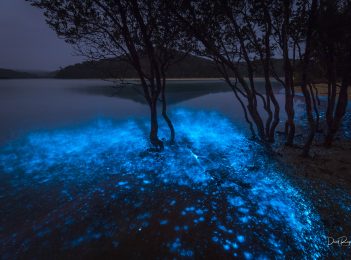 Environment
The famous waters of the NSW Far South Coast have at times this week been a brilliant red by day and a luminescent blue at night. This natural event is non-toxic and with a bit of luck will hang around for the long weekend so more people can take in the spectacle. "Red tide is the colloquial name for the...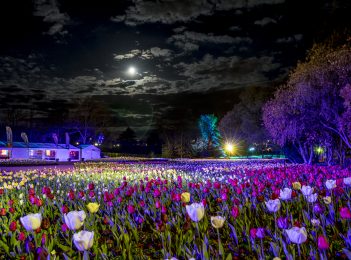 What's On
If you think you've seen one Floriade Nightfest, you've seen it all, think again. Floriade lights up tonight until Sunday with an array of cascading colours across Commonwealth Park in a unique show created by design stars Mandylights - which handle the big festivals - concerts and touring productions in Australia and overseas. Director Richard Neville says no one Nightfest...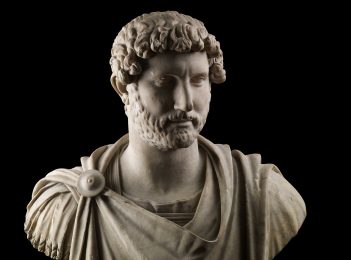 What's On
A monumental marble statue of a Roman magistrate, a frieze featuring a rare depiction of female gladiators, and a fragment of a gilded wall painting from Emperor Nero's Golden House are among the treasures in the British Museum's Rome: City and Empire exhibition, now open at the National Museum of Australia in Canberra till February. The exhibition, exclusive to the National Museum, draws on...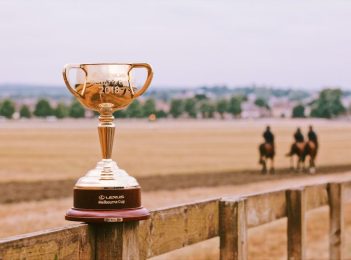 Sport
The Sapphire Coast will join racing history when it hosts the $200,000, 18-carat gold Lexus Melbourne Cup this week as part of the 16th annual Lexus Melbourne Cup Tour. The Cup will tour more than 37 destinations around Australia and internationally in 2018, with the trophy heading to Ireland, UK, New Zealand and South Korea, while also trekking to Dunedoo, Katherine, Canberra, Mission Beach and Hobart...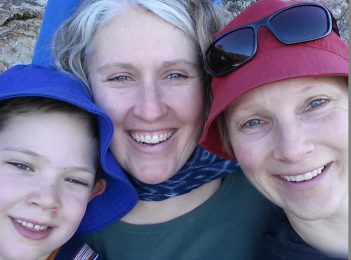 What's On
Brilliant blue skies will sparkle alongside community spirit this Sunday (September 30) for the Bega Tathra Safe Ride - NSW Bike Week Community Ride. The bushfire that destroyed so much just six months ago is inspiring many to take part, not just to raise money for the Mayor's Tathra and District Bushfire Appeal, but more so as a celebration of...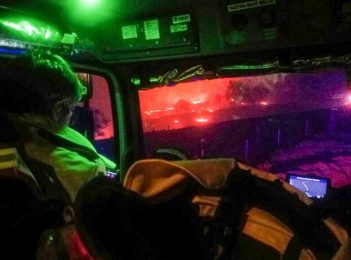 What's On
The possible impact of bushfire on our home and community has become an almost routine contemplation. The long-running Yankees Gap Fire burning at the back of Bemboka, Numbugga, Coopers Gully, and Brogo has so far claimed four homes, its ongoing presence mixed with one bad day puts more at risk. This five-week-old fire comes six months after the flames of the Reedy...