About Regional is a place for the stories of the Capital Region. Founded in Bega, About Regional became part of the Region Media Group in 2018. We cover people, places and news across the South East and South West Slopes.
Locally owned and operated, and with a growing and passionate team, Region Media is home to engaging independent articles, images, and video journalism as well as thoughtful analysis from a team of real-world, respected contributors.
Our readers are part of the conversation, these people (perhaps that's you!) are active participants, regularly submitting posts and comments – a lively comment stream here on the website and on our social media platforms is guaranteed.
Region Group has a growing audience of 650,000+ unique monthly website visitors from Canberra and the surrounding region. As a group, Region Media's platforms command the attention of 350,000 aggregated social media followers, across Facebook, Instagram and Twitter.
---
Genevieve Jacobs, Group Editor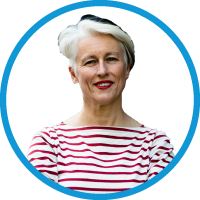 Genevieve Jacobs is the Group Editor for Region Media, Australia's fastest-growing digital news platform. Her long career as a regional journalist includes more than a decade broadcasting with ABC Canberra, encompassing a passion for telling the stories of our community from a deeply local perspective.
Genevieve chairs the ACT arts minister's Creative Advisory Council and co-chairs the ACT Reconciliation Council.
She sits on the boards of the Cultural Facilities Corporation, the National Folk Festival and Canberra International Music Festival, and the ANU School of Music Advisory Board. She is a director of the Conflict Resolution Service and the Australian Centre for Christianity and Culture.
Genevieve has an enduring interest in building and strengthening community engagement, and a strong belief in the importance of public interest journalism. And she still loves nothing better than a good yarn. Read more of her story here.
---
Tim White, Co-CEO & Director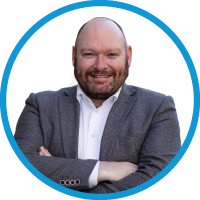 Canberra-born tech entrepreneur Tim White was one of the driving forces behind real estate platform Allhomes.
Tim was CEO of Allhomes from 2007-2016. While Tim was at the helm, the number of listings on the site grew from 5,000 to 430,000. Page views rose from 10,000 per day to 2 million per day, and revenue grew at an annual rate of 35 per cent. Allhomes became one of the most trusted and iconic brands in the Canberra region.
Allhomes was acquired by Fairfax Media in 2014 for $50 million.
Inspired by his young family, Tim is a passionate advocate for life in the capital. Read more of his story here.
---
Michael McGoogan, Co-CEO & Director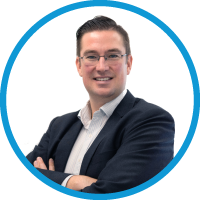 Michael founded one of Australia's largest cloud service providers, UberGlobal, in his Rivett bedroom when he was just 14. By the time Michael was 27, UberGlobal's customer base had reached 130,000+. Melbourne IT acquired the business for $15.5 million in April 2015.
Michael was also the Chairman of Crucial Cloud Hosting, which was acquired by Digital Pacific for $6.5 million in June 2015.
Michael is a business builder and investor who helps online companies manage growth, drive revenue and stay profitable.
There is much more to Michael's story, check it out here.
---
Ian Oswald, Chief Technical Officer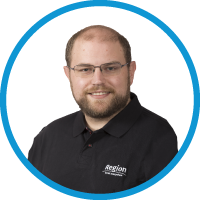 Ian has played a senior role in a series of successful high-growth technology businesses including Senior Platform Engineer at UberGlobal and Platform Developer at MelbourneIT.
Leading the development of Region Group's technical platform, Ian is responsible for platform development, hosting, maintenance, and operations.
Ian contributes his technical expertise and mentorship to a number of businesses in the Canberra start-up community.
To learn more about Ian's story, check it out here.
---
Our Team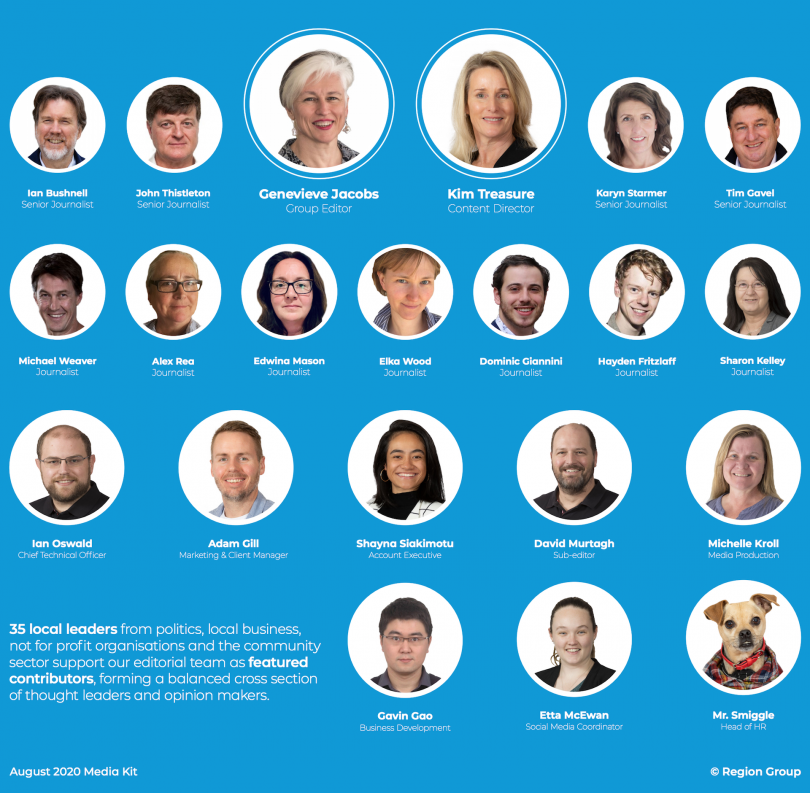 ---
Our Contributors
Our full-time team is supported by an increasing diversity of regular contributors.
This depth of talent adds a dynamic to our coverage of Canberra and the surrounding region that is unique and insightful.
Meet our contributors here.
---
Sales & Advertising
Keen to advertise your business with Region? Head to Region.