Tag Archive: Nimmitabel
Environment
Dry times in South East NSW is pushing local farmers beyond their own farm gate and out on to the "long paddock" offered by the Monaro Highway. Motorists need to take care as 500 cattle munch and chew their way along the roadside, grazing on grass and nutrients their home paddocks have lost as the region moves towards drought. The...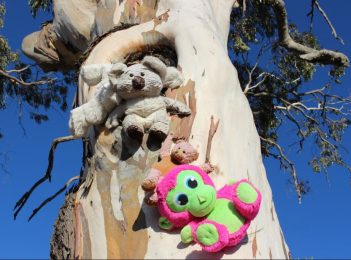 Community
A Monaro Ribbon Gum that first started attracting teddy bears in June 2017 has picked up a new tenant in the last week. With the naturally colourful tree developing its winter coat, a pink and green alien has been nailed into the trunk about 10 metres off the ground. The original koala bear sits comfortably in a hollow the National Parks...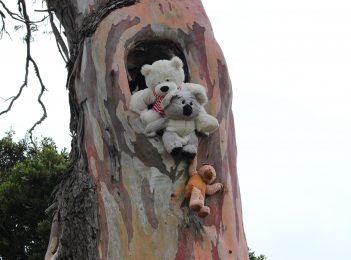 Community
Pooh Bear's Corner on the Kings Highway between Canberra and Batemans Bay has been delighting travelers for decades, and it would appear that something similar is being created on the Monaro Highway just out of Cooma. In recent weeks, extra teddy bears have been slung into the hollow of an old Ribbon Gum northwest of Nimmitabel. The first teddy; a...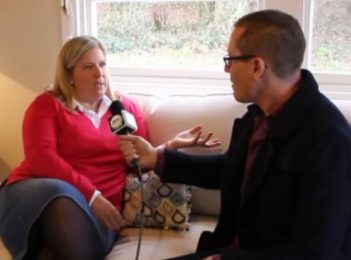 Arts & Culture
A new era in Local Government is set to bloom with elections for Snowy Monaro Regional Council this Saturday (September 9) ending 16 months of administration by former Cooma Mayor, Dean Lynch. Pre-Poll voting is already underway at Jindabyne, Berridale, Cooma, and Bombala with 27 candidates contesting 11 positions in the merged council chamber. Familiar names on your ballot paper include Bob...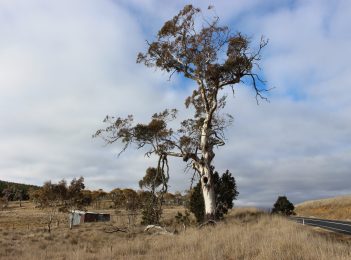 Environment
This old girl has seen a few Monaro winters and it seems she now has something to cuddle up to.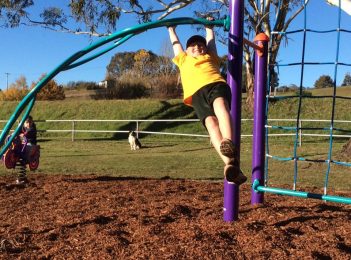 Arts & Culture
A new playground is turning heads at Nimmitabel on the eastern edge of the Monaro. The bubblegum coloured update sits side by side with an existing 'old school' playground that has been there for at least 40 year according to Vickie Pollard, President of the Nimmitabel Advancement Group. Using money from the Boco Rock Community Enhancement Fund, a climbing frame, rope...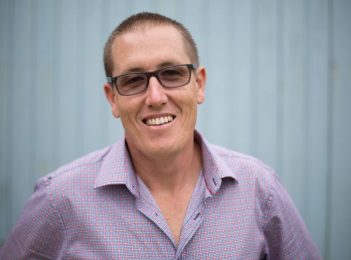 News
About Regional - the podcast, episode two, October 18 2016 About Regional strives to capture the colour, wisdom, and issues of South East NSW, in episode two of the podcast... * Long time Eurobodalla Council watcher Keith Dance wants to change the way Local Government is elected in NSW. Having served two terms on Council and contested every election between...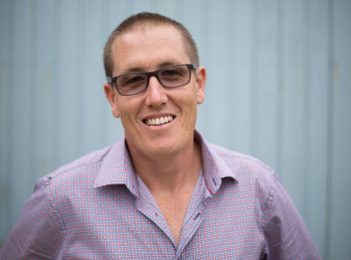 Environment
The first warm, fragrant licks of spring struggled to get up and over Brown Mountain on the day I visited Nimmitabel. A cold, icy wind (not unfamiliar to Nimmitabel) laughed as I arrived with no jacket or jumper to inspect Lake Wallace Dam southeast of the township. I was meeting two well-seasoned 'gents' of this community, one of which offered me his jacket...