Tag Archive: Far South Coast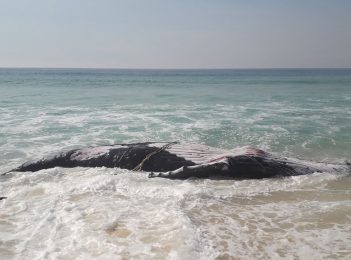 News
One of the most beautiful spots on the Far South Coast has been witness to an ugly intersection between man and nature. A juvenile Humpback Whale has washed ashore dead on Long Beach (also known as Haycock Beach) at the northern end of Ben Boyd National Park, near the famous Pinnacles between Pambula and Eden. Long Beach sits at the foot...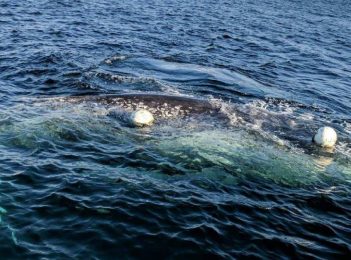 Environment
Whale watchers and boaties at sea have been keeping watch for a whale feared to be entangled in marine debris. The possible entanglement was reported off the Narooma coastline near Montague Island on Saturday. The National Parks and Wildlife Service launched a plane from Merimbula Airport on Sunday in an attempt to locate the whale. A spokesperson says at this...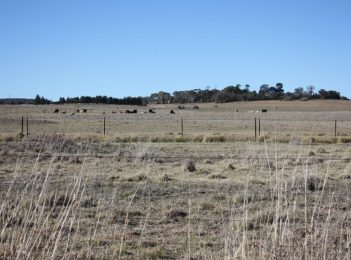 News
The drought is starting to bite in the Goulburn Mulwaree region and forecasts for the coming months offer little respite, with warmer temperatures and drier than average conditions predicted. And while other parts of NSW are certainly doing it tougher, the rising cost of fodder and its scarcity is triggering local farmers to de-stock. "We've had some rain here and...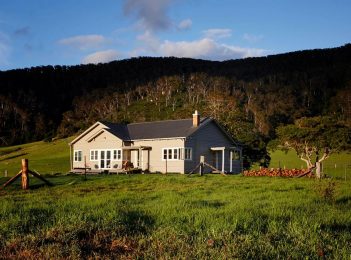 Community
River Cottage Australia continues to build a fan base via SBS TV and showcase South East NSW to a national audience, but with just a hand full of episodes still to go to air, fans are asking what next? Tilba, on the Far South Coast of NSW was heartbroken when Keo Films and Foxtel announced in December 2016 that the show...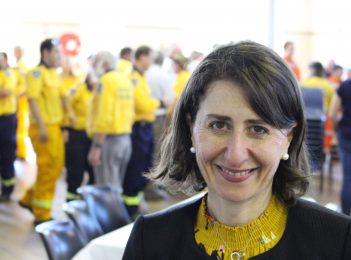 News
Premier Gladys Berejiklian has made a sweep of the Bega Valley and Eurobodalla making significant cash deposits along the way. It feels like a long time since a NSW Premier of any political persuasion ventured into the Bega Electorate for such a visit; yesterday's (March 26) won't be forgotten for a while. The day started with $10 million for Tathra...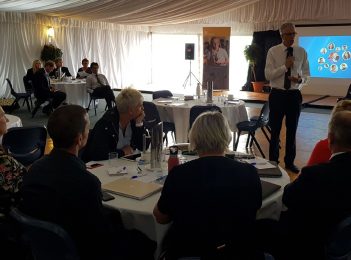 Arts & Culture
The principals of 50 public schools from across Southern New South Wales have gathered in Batemans Bay to meet with chiefs of the NSW Education Department. Schools from the Monaro, Far South Coast, Illawarra, Shoalhaven, Southern Tablelands, Southern Highlands and Queanbeyan were all represented, part of a road trip by Department Secretary, Mark Scott, Deputy Secretary School Operations and Performance,...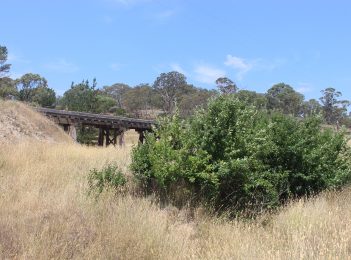 Environment
The drive between the Far South Coast, Cooma, and Canberra is dotted with sites that make your mind wander. Dilapidated railway bridges, decaying wildlife, rows of rural letterboxes, and sparkling solar farms, all inspire thought and question for the mindful traveller or curious passenger. Right now, mixed with the scenic vistas on this 240km stretch of road is a more...
Health & Wellbeing
Years ago when my children were small and I was very depressed, a friend arrived on my doorstep with a homemade meal. I had gone from an energetic high to a motionless low. I always managed to look after my children but everything took so much effort and time. My friend was concerned about me, she had a sense I...
Health & Wellbeing
I had just started working in my dream job, not long after settling in Sydney, back from the traditional post uni overseas trip, backpacking in Europe. The dream job being a gallery manager for one of the eastern suburbs most 'social' art galleries. Up until then, I had navigated the treacherous path of being a full-time waiter, I felt that...