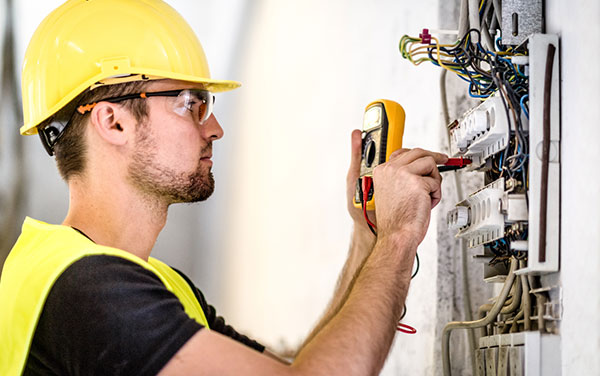 In need of an electrician that you can trust to perform top-quality, safety-conscious electrical work on your home or business premise in Batemans Bay? You've landed in the right place.
We understand just how dangerous poorly executed electrical work can be. And, as you seek out a trustworthy electrician, we know that safety and skillset are two of your must-have criteria.
To help make your search that little bit easier, we've conducted a bit of local research and come up with this list of the top three electricians that service Batemans Bay. These companies are licensed, qualified, and ready to help you with whatever electrical issue you have.
Ready? Fantastic. Let's get straight into it.
What Makes a Reliable Electrician?
Want the best in the business? Keep an eye out for the following traits:

All licenses and qualifications. In Australia, electricians must hold a specialised license to perform electrical work. This certifies they have the knowledge and hands-on skills needed to undertake both simple and more complicated jobs.
Safety first. As we said above, safety is vital when it comes to quality electrical work. Seek out an electrician that puts the safety of you, your family, and your staff first – no matter what. That means no cutting corners and no nasty shortcuts.
The best electricians turn up as scheduled, keep their word, and work promptly so that you can get back to everyday life as soon as possible.
A wide range of services. From simple phone connections to full property renovations, the best electricians in Batemans Bay deliver a wide range of services. There's no job too big or too small.
Great customer service. Good customer service never goes out of style. The best electricians respect your home or office and finish the job with a friendly, helpful attitude.
Agree with our list? What else would you add?
The Top Three Electricians in Batemans Bay according to you
To be listed in our Best of Region series, each business needs to have consistently received positive feedback on both Google and Facebook and maintain a minimum average of 4/5 stars.
If reliable and efficient is what you want, Wats-On Electrical could be the electrical company for you. Since 2001, the team at Wats-On have delivered comprehensive electrical services to the Batemans Bay area.
Today, they boast a friendly attitude, industry expertise, and local knowledge. Plus, all of their installation work comes with a lifetime guarantee. How good does that sound?!
Established in 2006, locally owned and operated South Coast Electrical Solutions have performed top-quality installations, maintenance, and fit-outs for commercial projects, retail shops, homeowners, real estate agents, strata managed complexes, builders, and more.
Whatever your issue, the innovative team at South Coast Electrical Solutions are ready and willing to find the perfect solution for your needs.
Trustworthy, skilled, and knowledgeable, Otis Electrical is another fantastic option in Batemans Bay. Their team is fully licensed, accredited, and authorised to handle a whole host of electrical work.
Who did you pick?
Thanks to our commenters who have provided insightful feedback on the best and worst Batemans Bay Electrician.
If you believe we have got it wrong, please let us know.
Please comment below detailing your experience with Batemans Bay based Electrician? Who would you recommend? Who would you use again? Who would you steer clear of?