Tag Archive: Tathra Wharf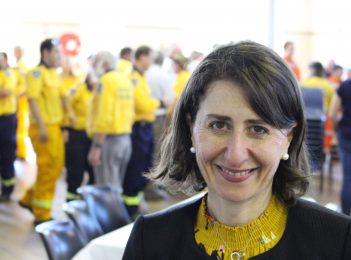 News
Premier Gladys Berejiklian has made a sweep of the Bega Valley and Eurobodalla making significant cash deposits along the way. It feels like a long time since a NSW Premier of any political persuasion ventured into the Bega Electorate for such a visit; yesterday's (March 26) won't be forgotten for a while. The day started with $10 million for Tathra...
Environment
The last camper in Hobbs Corner for the summer of 2017/18 has pleaded for Tathra's 'unspoilt' character and environment to be protected as he adds his own chapter to Tathra's history. This has been Stuart Howard's eighteenth summer camping just across the road from Tathra Beach. "I just love the place, it's a bit more laid back than Merimbula," Stuart...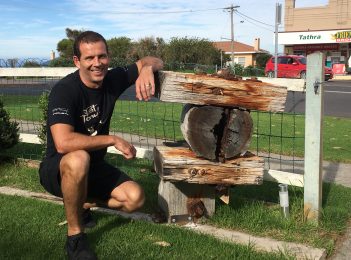 Arts & Culture
The record-breaking seas that slammed into the much loved Tathra Wharf in June 2016 have opened a new chapter in the history of this 150-year-old structure. The timber that was salvaged from the wrecked sections of decking and pylons has been snapped up with a sense of reverence. A host of upcycled projects has been born spreading the affection for this Far...