Tag Archive: Liz Innes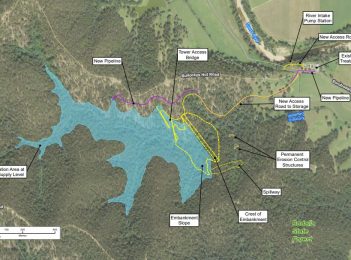 News
Eurobodalla Shire Council has released plans for a second water supply storage in the shire. Concept designs for a new $100 million dam near Bodalla are now complete and available for the community to view and make comment on. The proposed facility is unlike a traditional dam in that it is off-stream, with water pumped to it from the Tuross...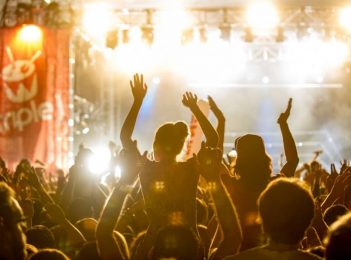 Arts & Culture
Batemans Bay, Moruya, Narooma, and Cooma have made a case to host one of the biggest events in Australian music - Triple J's One Night Stand.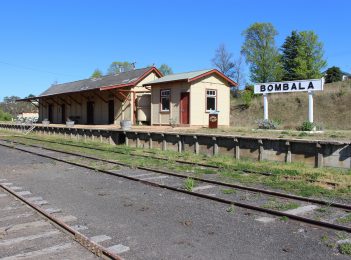 News
The full sale of Snowy Hydro to the Federal Government is a $4.2 billion injection into the New South Wales economy, and the Mayor's of South East NSW are lining up to spend it. Premier, Gladys Berejiklian, and Deputy Premier and Member for Monaro, John Barilaro have "ring-fenced" those dollars for infrastructure projects in rural and regional NSW. "4.2 billion...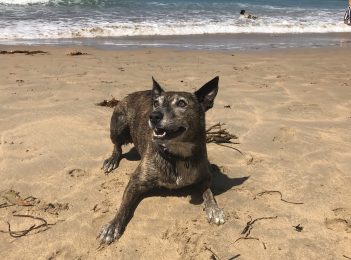 Environment
The Long Beach Community Association is celebrating news that new dog exercise areas will be trialed on their beautiful strip of sand. The request came from the Community Association and was championed by Eurobodalla Shire Mayor Liz Innes at Tuesday's (27 February) Council meeting; a unanimous decision when the vote came. Under the trial, dogs will remain prohibited on...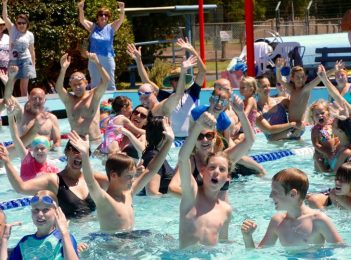 Arts & Culture
Batemans Bay locals have laid claim to the town's 50-metre swimming pool. The future of the aging facility on the Princes Highway south of the Batemans Bay bridge has been a sore point since late August when Eurobodalla Shire Council adopted a draft concept plan for a new 25-metre, year-round, enclosed aquatic centre. Aside from a 25-metre, eight-lane pool with ramp...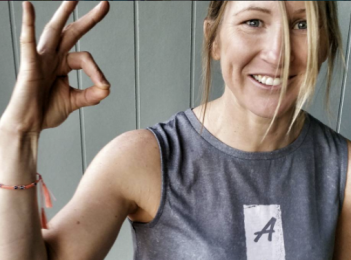 Health & Wellbeing
Thousands of "local legends" around Australia have just been told they will carry the Queen's Baton through their community in the run-up to the 2018 Gold Coast Commonwealth Games - 19 Bega Valley and Eurobodalla locals are among them... Peter Anderson, Malua Bay Robert Blake, Malua Bay Darren Browning, Tomakin Ann Brummell, Batemans Bay Anthony Fahey, Dalmeny Leah Hearne, Lilli Pilli...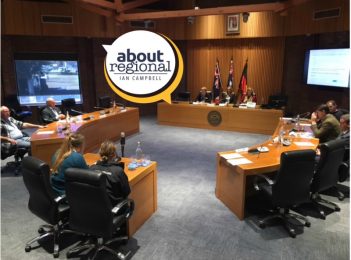 Arts & Culture
Some school holiday listening this time around. During Local Government Week recently, Eurobodalla Shire Council made space for the youth of the shire. Senior students from Carroll College and St Peter's Anglican College at Broulee, and Batemans Bay High School were given time to address Council – including Mayor, Liz Innes and Deputy Mayor, Anthony Mayne. One of the Shire's...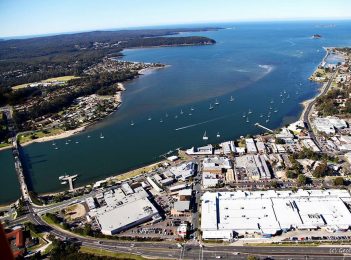 Arts & Culture
Batemans Bay's seaside location is guiding a vision for the town's future, with the Business and Tourism Chamber inspiring a plan that includes floating pontoons in the CBD and a pier off Hanging Rock for cruise ships to pull up alongside. Lead by newish president David Maclachlan, the Chamber is making the most of the State Government's pitch for big ideas that...