Is Michael Taylor Australia's greatest living non-Indigenous abstract expressionist painter?
Taylor was born on 15 October 1933 in Sydney and although five years younger than John Olsen, he belongs to the same generation of Sydney painters.
With Olsen, Taylor shares a passion for the Australian landscape interpreted in gutsy, expressive bursts of polychrome oil painting, accompanied by a plethora of watercolours and etchings.
Like Olsen, Taylor, at times, embeds a subtle narrative and humour in his work and has developed a signature style that is distinctive and unique.
Together with many other Sydney painters of his time, Taylor trained at the East Sydney Tech. He topped his class and travelled abroad on a NSW Travelling Scholarship in 1960.
He remained in Europe for three years, looking at Willem de Kooning and Jackson Pollock in London and Diego Velázquez, Francisco Goya and Antoni Tàpies in Madrid. These became some of his formative influences.
Back in Australia, Taylor returned to a Sydney that was in the grips of a love affair with Abstract Expressionism. His paintings were in vogue and he enjoyed spectacular commercial and critical success in the 1960s when his paintings were bought by many major public and private collections.
From the outset, James Mollison, the visionary inaugural director of the National Gallery of Australia, viewed Taylor as one of Australia's most important artists and acquired many paintings for the national collection that presently holds over a hundred works by the artist.
However, by nature, Taylor is not an extrovert showpony seeking accolades in the public arena. He is more of a loner obsessed with painting and has become increasingly revered by his peers as an artist's artist.
By physically moving from the creative hub of Sydney and, in the 1970s, settling in the Canberra-Monaro region – Bredbo, Michelago and Cooma – Taylor moved from the centre that attracted all of the attention to the periphery where one had to fight to be noticed. In this sense, he has not been much of a fighter.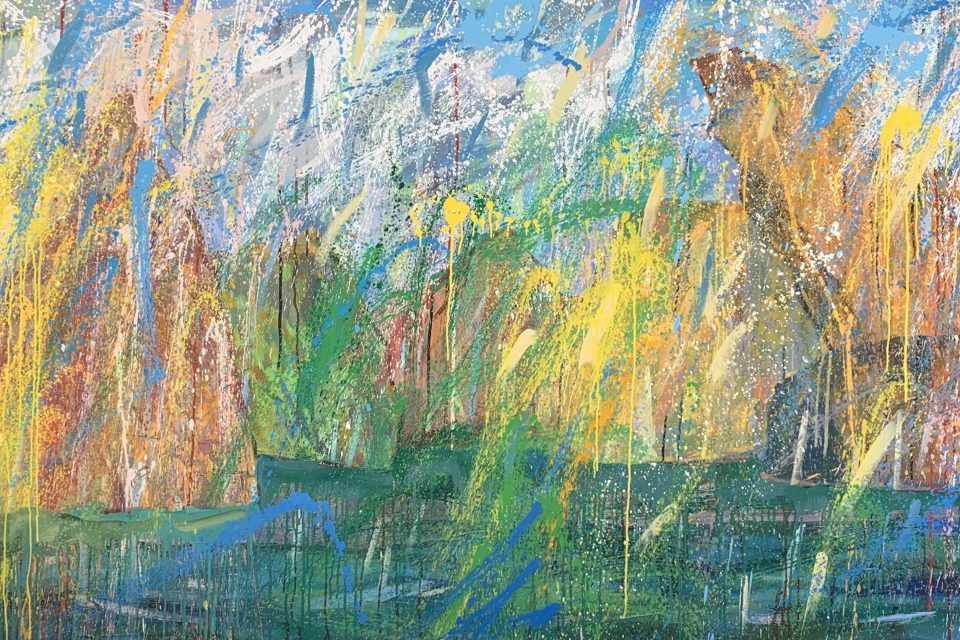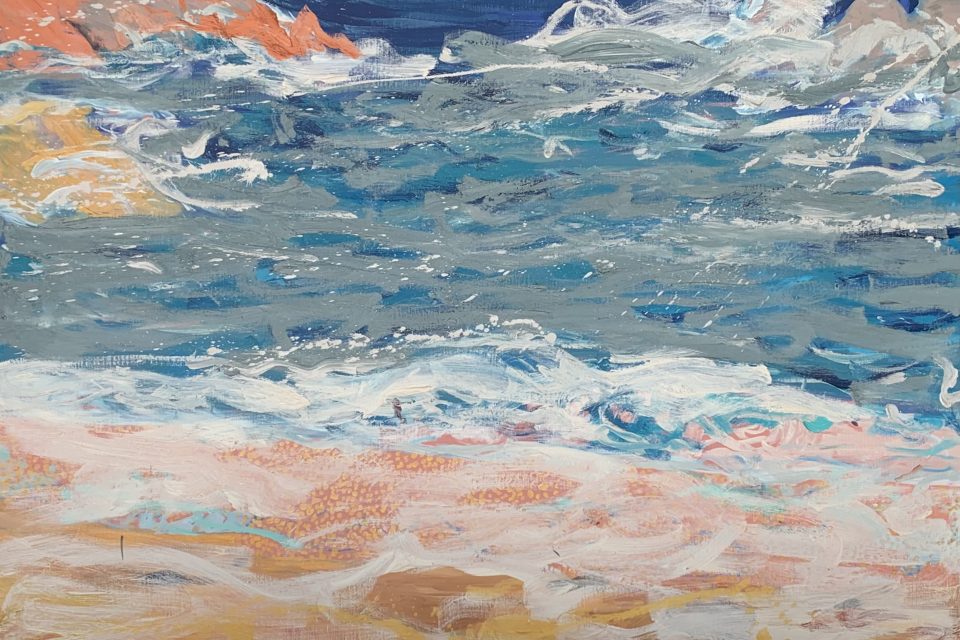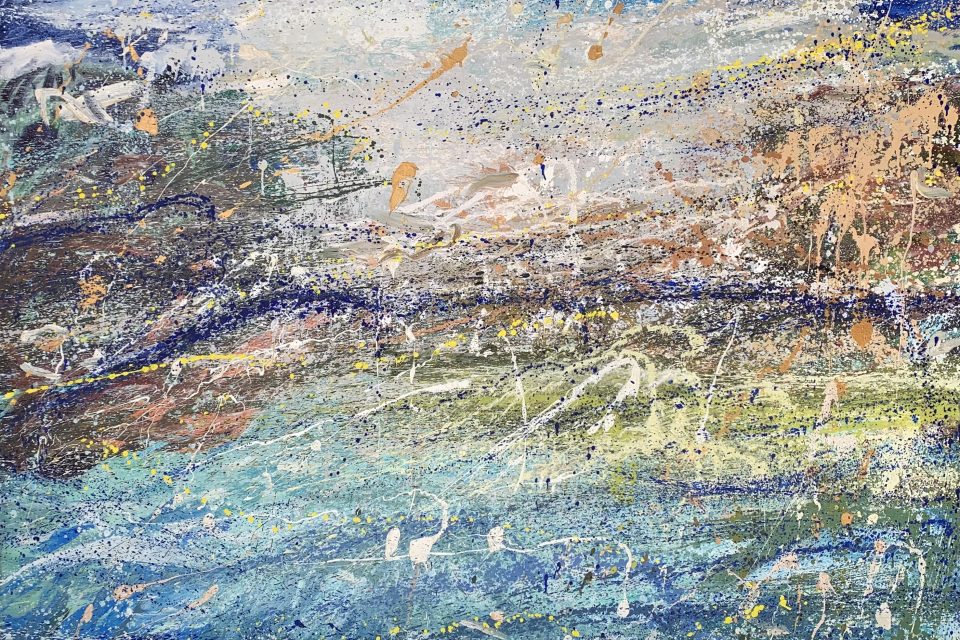 There is an overwhelming sense of integrity in Taylor's art that, over the past 60 years has not been affected by the changing whims of taste and fashion.
While Taylor's art is not static or repetitive, he has stuck to the goals that he set for himself in the 1960s in interpreting the natural environment through a personal intuitive response that goes beyond a literal transcription of nature without completely embracing non-figurative abstraction.
Over the years, Taylor's art has grown in its visual literacy and in his amazing ability to pick the right colour, tone and hue to make the surface of his paintings appear to vibrate in space and shine with an inner luminosity.
Always an impulsive and prolific painter, Taylor, even in times of great need, sacrificed much to acquire more canvas and paint to keep painting when few would show his work and even fewer would buy it.
Today, at the age of 90, Taylor continues to work at the peak of his powers, producing stunning pieces that possess a visionary power. His Summer, 2023 – painted on a scale that envelopes the beholder – ripples with joyous colour reflexes and wonderful singing harmonies. It is a vigorous, dynamic painting with bold swirls of colour.
Night-time, 2023, in some ways a companion piece to Summer, with the same dimensions 117 x 264 cm, is full of mystery with the subdued hush of blues, greens, purples and lilacs that invite you to enter and dissolve into the canvas. This is an extraordinary achievement with frequently difficult colours to handle here, achieving a rare sense of harmony.
Paintings including Southcoast, Shoreline, The beach and Golden painting, all painted last year, continue with a sense of visual excitement, intensity and dynamism. Not many artists can convey the floating foam and the spray of water, the majesty of the whirling waves and the power of the forces of nature with such apparent ease.
Many artists stagnate as they get older or repeat themselves and elaborate on the marks they made decades earlier; Taylor appears emboldened with age and applies himself with a fresh vigour and determination.
The ranking of artists is not the prerogative of contemporaries but belongs to posterity, but I can think of few other Australian artists who have maintained such power and consistency in their art for so many decades and are presently producing work of such outstanding quality.
Michael Taylor at 90 – New Paintings is at Nancy Sever Gallery, level 1, 131 City Walk, from 15 October to 12 November, Wednesday to Sunday, 11 am to 5 pm.
Sasha Grishin is a Canberra writer and critic.
Original Article published by Sasha Grishin on Riotact.