Steel from Batemans Bay's iconic old bridge has been given a new lease on life as part of the changing face of the NSW South Coast town.
Artist Joel Adler has salvaged and repurposed about five tonnes of the bridge steel to create a two-storey high sculpture, which was lifted into place this month.
It is the latest part of foreshore beautification work that has transformed the entrance to Batemans Bay's central business district.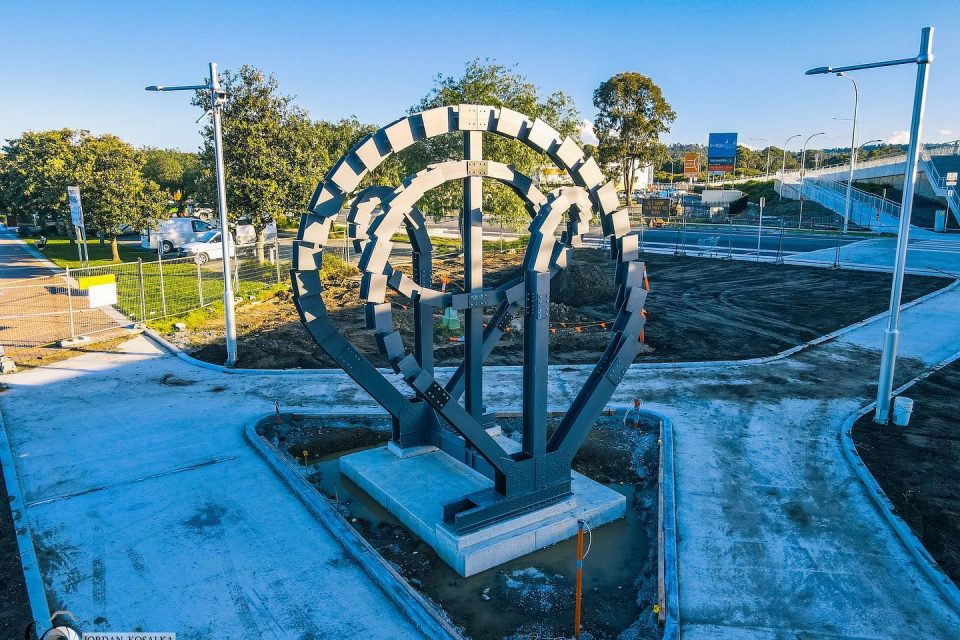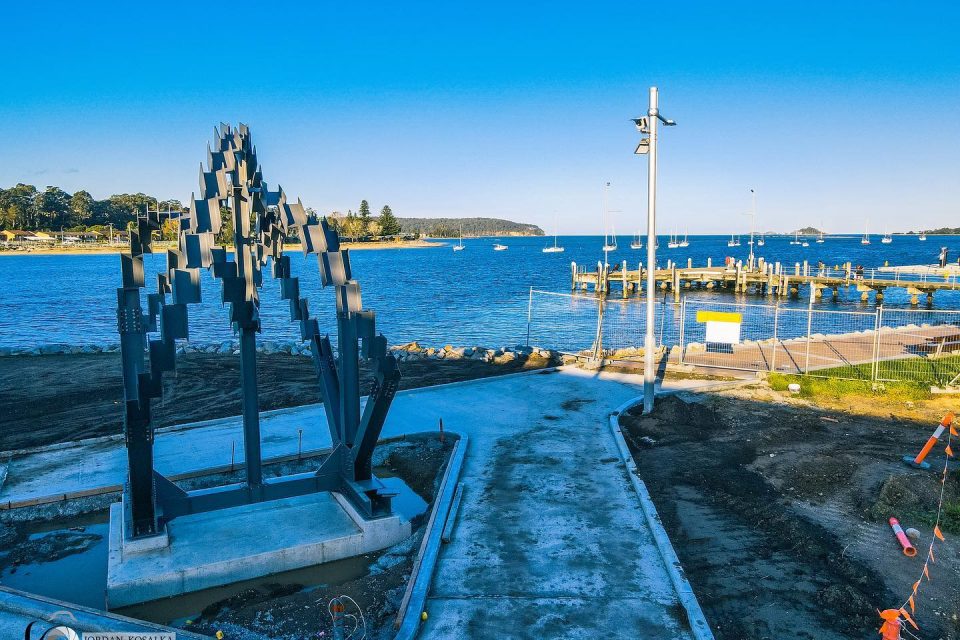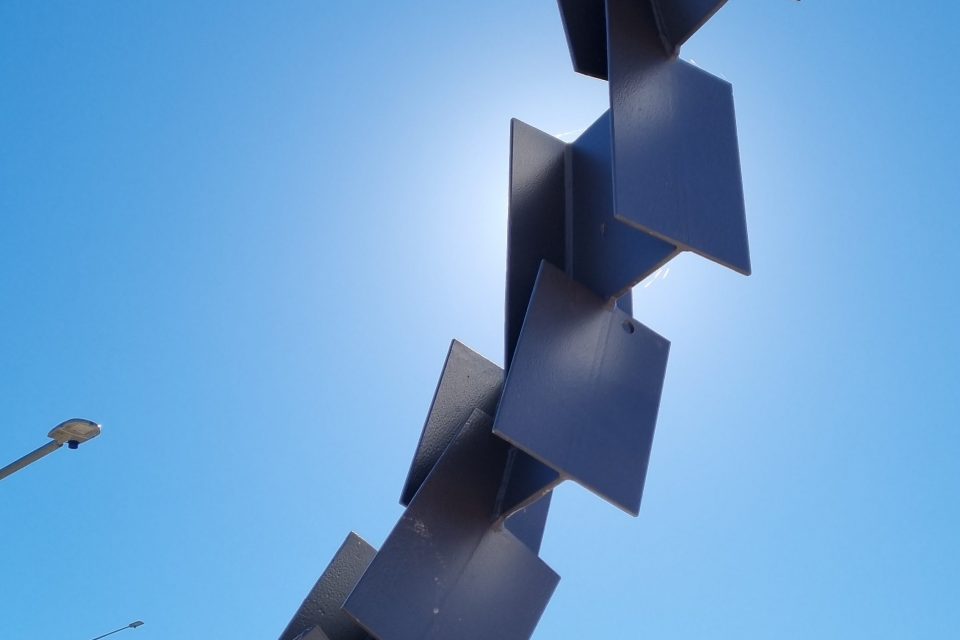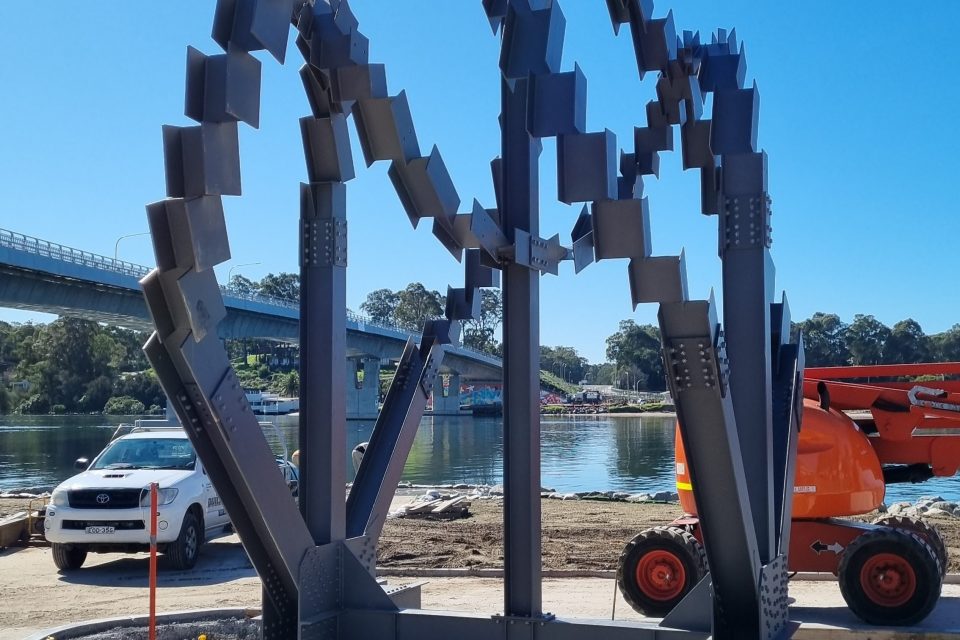 It's taken a little longer than expected to erect the tribute to the town's Clyde River bridge, which was pulled down and replaced as part of a $247 million project to build better connections in and around Batemans Bay.
Mr Adler said he was happy with the result and with the reception it has received so far.
"It's exactly as I planned it," Mr Adler said.
"There are a few different ways for people to interpret it. From the river it's like a tidal chart with three different lines representing the tides. From the road side, it looks like a series of bridges connected together.
"I think it really suits the material."
Mr Adler said it was a challenging project.
"You are dealing with five tonnes of steel, so that can make it difficult," he said.
"The material was so important. The old bridge was gone by the time we started, so there was no more material to work with.
"We had to get it right the first time – it was the perfect example of measure twice, cut once."
The old steel was salvaged from the bridge and taken to Mr Ardler's Sydney workshop where it was plasma cut according to 3D files he had produced. The finished piece was transported from Sydney in eight sections and assembled on site.
Mr Adler described the process as akin to putting together LEGO.
"We tested the assembly in the workshop, then it was a matter of transporting it down and putting it together like a big LEGO piece," he said.
Mr Adler knew the level of local sentiment attached to the old Batemans Bay Bridge and the weight of responsibility that came with trying to capture its essence in an artwork.
"It's been a big focus for me to make sure the sculpture's made entirely from the old bridge," he said. "I think that's a big reason why they chose me for this.
"It was a beautiful bridge and … (is) sorely missed but this will stand as a reminder of its heritage and history. I'm proud to be a part of it.
"This is my favourite sculpture to date."
The new sculpture is just part of the changes to the Batemans Bay streetscape. The multi-million Bay Pavilion arts and aquatic centre was recently completed and will open next month and new pontoons, murals and walkways have already been completed.