Once thriving with more than 60 members, the Eurobodalla Woodcraft Guild was a social club for the Batemans Bay community, but now the burnt-out non-profit group is struggling to find a home and feels forgotten by its local council.
Nearly two years since the Black Summer bushfires tore through their building in Mogo, on the NSW South Coast, the woodworking Men's Shed group is yet to rebuild, with Eurobodalla Shire Council and state MPs offering little help.
Established in 1987 in Durras, the social club was a place for members of the community to join together, have a chat and build using timber and various machinery.
After spending time moving around, they finally settled at the Gold Rush Colony in Mogo.
"It was nice there," says Eurobodalla Woodcraft Guild secretary Eric Simes.
Weekly Newsletter
We package up the most-read About Regional stories of the past week and send direct to your inbox every Thursday afternoon. Subscribing is the easiest way to keep up, in one hit.
"We would build them things to sell at the gift shop, and that was our rent."
The club is now back to its roots, operating out of the secretary and president's homes.
---
READ ALSO: Mogo's 'new' old church complete 18 months after bushfire
---
Activities completed at the club include making toys for underprivileged children, which are donated to various organisations at Christmas; providing woodcrafts to aid fundraising for other charitable organisations; holding educational lectures and demonstrations; and producing and selling woodwork items to raise funds for the purchase of materials and tools needed to meet the guild's objectives and activities.
Club President Helmut Delrieux says the social aspect is the club's most important virtue.
"We have a few members who suffer from depression," he says.
"It's nice to see them out socialising and having fun."
It's the social component the club offers that Eric and Helmut are so eager to have return.
They both say running 'Eurobodalla Woodies' out of their homes is not feasible, especially now it has been two years since the bushfires.
As a result, membership numbers of the club have dropped to 47.
Loading Gallery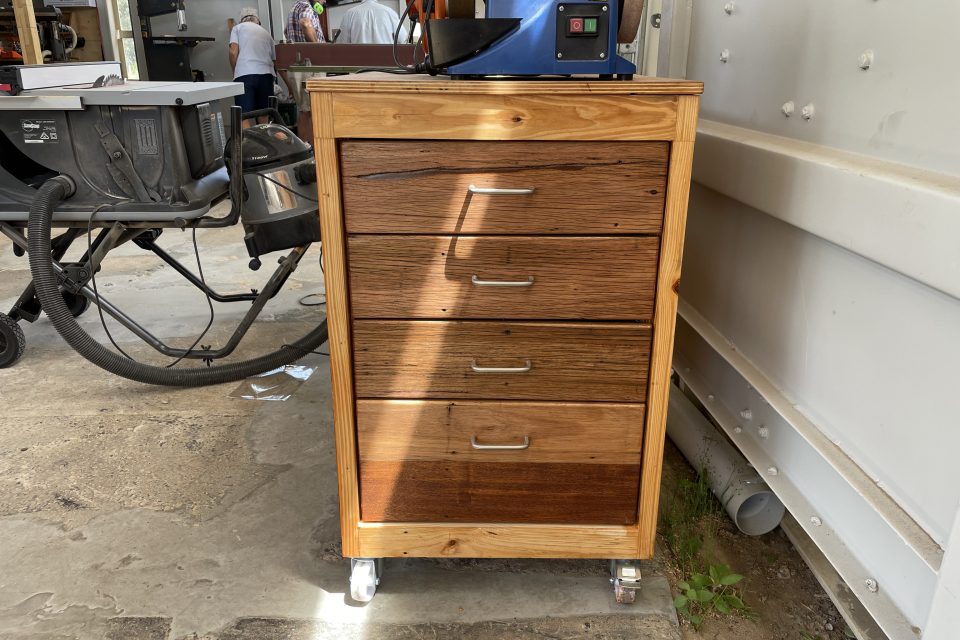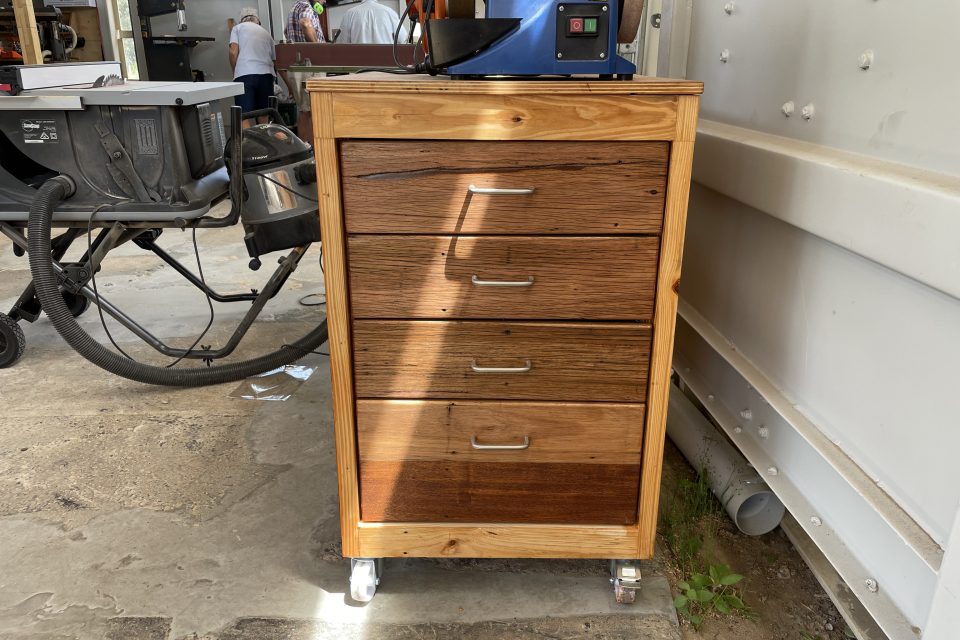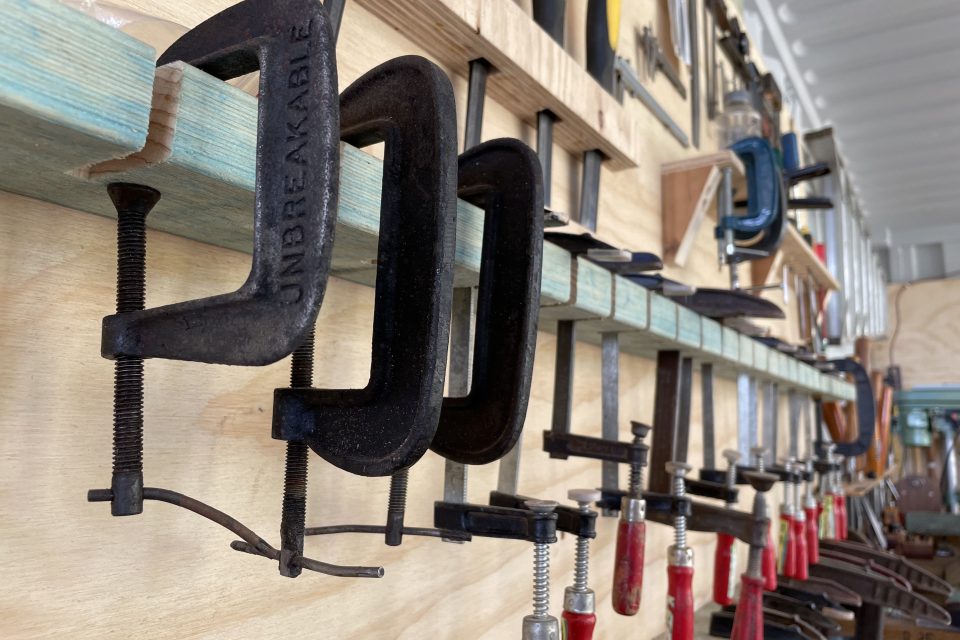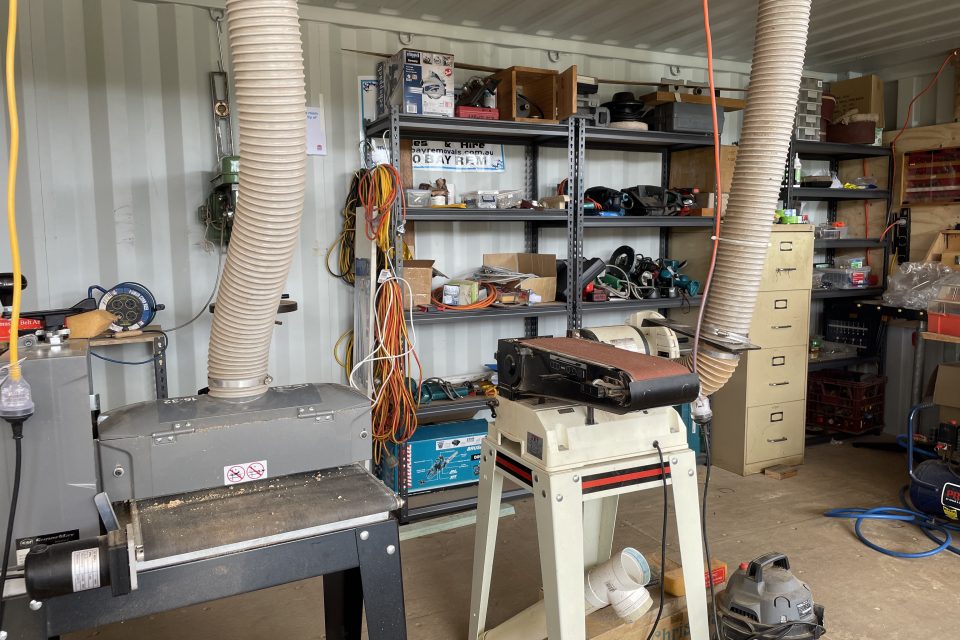 1/3
The organisation stresses it has the funds to rebuild, however finding the land has proven near impossible.
"We tried council early on and they offered us 5000 square meters of land, which we would have to share with other community groups," says Eric.
"We were happy to share the site, but the land was unusable because of a high-voltage line running through it."
Council also suggested the toilet block at the Tomakin turn-off in Mogo, however Mogo Village Business Chamber wants to use that land for car parking as part of the Mogo Activation Plan.
---
READ MORE: Mogo residents urged to have their say on the town's future
---
Now the club has stopped hearing from council altogether.
"We did hear from [Member for Bega] Andrew Constance," says Helmut. "He said he would help, but he has now resigned. We're stuck and we're not sure what to do."
Despite the dire situation, both Eric and Helmut have not lost hope.
"It's important for us to keep this club going," says Eric. "We want to keep it going for the people who need it in their lives."