Sculpture Bermagui is pulling crowds to the picturesque seaside town as art and environment fuse in a feast for the eyes.
Sculpture President Paul Payten says the event is rated as one of South East NSW's top five flagship events, and aims to present "art for the community, to excite and stimulate locals and visitors."
People travelled from Sydney, Canberra, Melbourne, Bathurst and even Japan (via Italy) to attend Friday night's stellar opening event, hosted by actor Patrick Dickson.
The large crowd moved in and around the Bermagui Community Centre which is HQ for the indoor sculptures. Pieces from renowned and emerging artists prompting lively discussion. Both local and national artists feature, with the first international entry from Japanese artist Ko Yamazaki, who used the medium of marble.
Recycling and the environment feature in many of this year's works, "demonstrating how artists lead the world in presenting alternatives in imaginative and sometimes quirky ways," Mr Payten says.
Mr Payten awarded the $7,000 Sculpture Bermagui Prize to Simon Anderson for his large, shimmering whale shark sculpture "Gypsy of the Sea" a striking feature of the large outdoor sculptures on the Bermagui Headland.
Weekly Newsletter
We package up the most-read About Regional stories of the past week and send direct to your inbox every Thursday afternoon. Subscribing is the easiest way to keep up, in one hit.
South East Arts (SEA) board member Shanna Provost announced the SEA Achievement Award. Ms Provost and co-judge Helen O'Neil were looking for an artist who exhibited the enormous courage to enter the competition, originality, creativity, skill, design, and an ability to express the chosen idea. Their winner is Heimo Heino for his beautiful hanging piece, made from reclaimed spoons – H2O.
Nick Stanks presented the Canberra School of Art Residency Prize to young sculptor Portia Terlich for her striking, resolved sculpture Stepping Forward, an expression and celebration of women "stepping forward to move beyond their lives' shadow."
The Philip Cox Family Acquisitive Prize went to David Doyle for his intriguing work Terra Nullius, "an empty land, the past, in which no one alive was there."
Local art lover and supporter Pauline Balos presented her Acquisitive Prize for Most Resolved Sculpture to Daryl Harbrow for Russell the Dog. And finally, Bega business owner and art champion Mal Barnes presented The Business Award for Sculpture to local artist Joy Georgeson for her ceramic works Fatal Attraction and Road Kill.
At the end of the opening night presentations, the lights were dimmed and an illuminated Dalek-like sculpture and its robotic voice encouraged all those gathered to join the 'Trail of Light & Sound'.
Bega Valley Shire Library Programs and Partnerships Officer (and terrific bloke) Scott Baker had promised the Trail would be "a mini-Vivid in Bermagui!" and he didn't disappoint.
The large group of sculpture fans was happy to be led along by red-light-sabre-wielding guides through the dark streets and parklands of Bermagui, stopping for interactive shop-front art, projections and short poetic films, glowing messages, intricate lighting, dance, virtual reality projections, and palm trees illuminated like fireworks – reminiscent of a Lorax's garden.
Inclusive arts organisation Real Art Works from Lismore developed this highly successful partnership with Sculpture Bermagui and the Bega Valley Shire Library.
All masterminded by professional artists identifying as experiencing disability, the 'Trail of Light & Sound' was created over four days of workshops involving mentored local artists. Mr Baker says it has been "a fabulous opportunity for artists of all abilities to work with the nationally renowned Real Art Works."
Scott Baker and other facilitators helped participants find the trail's creative pathways by working with the skills that each artist brought.
Loading Gallery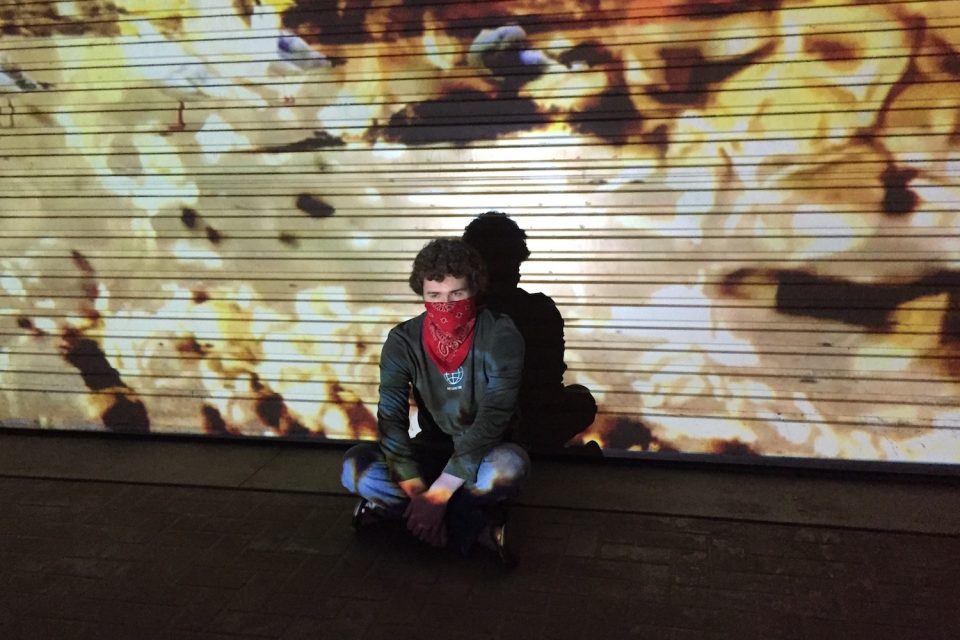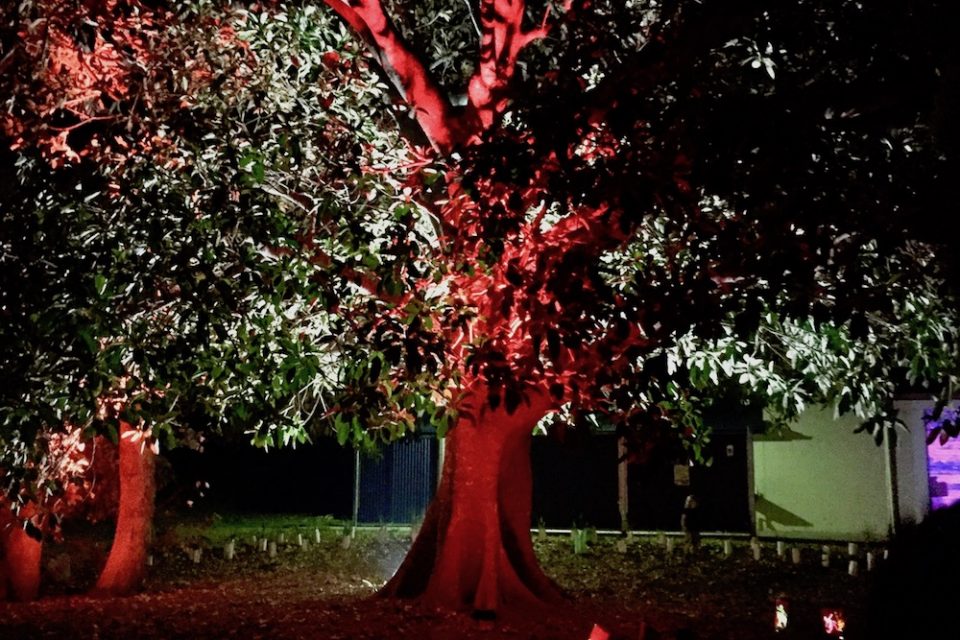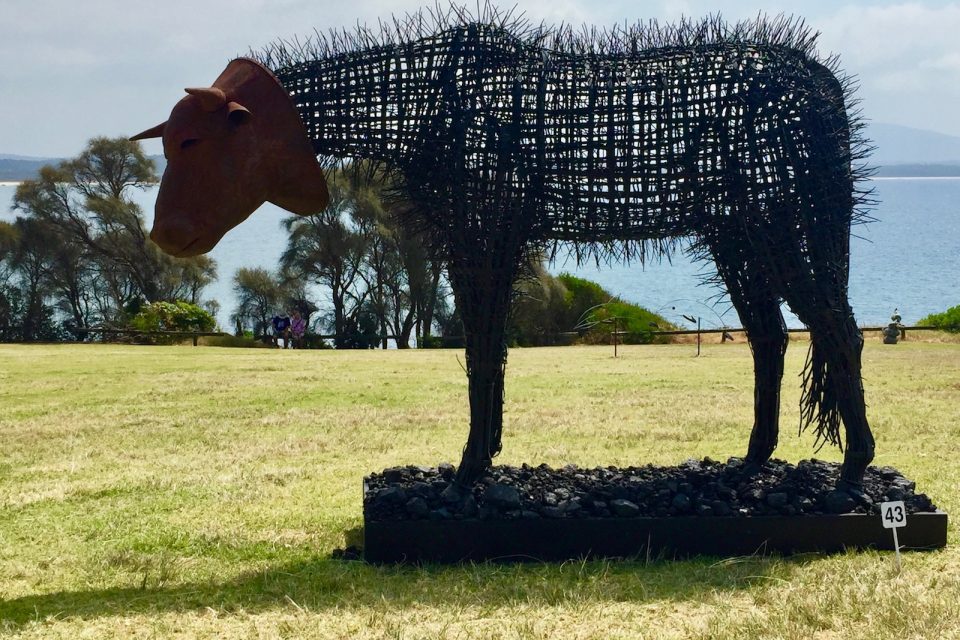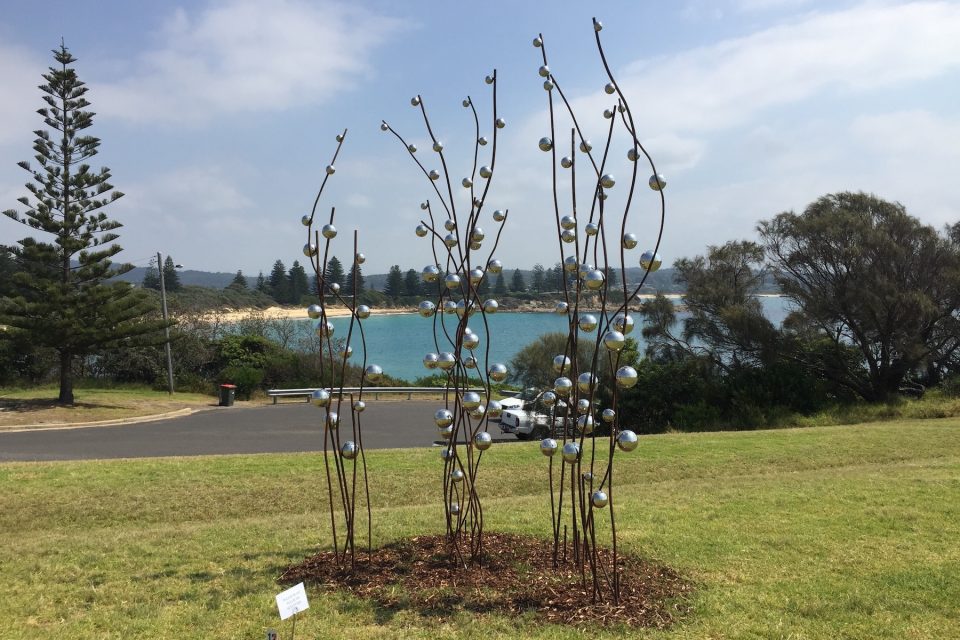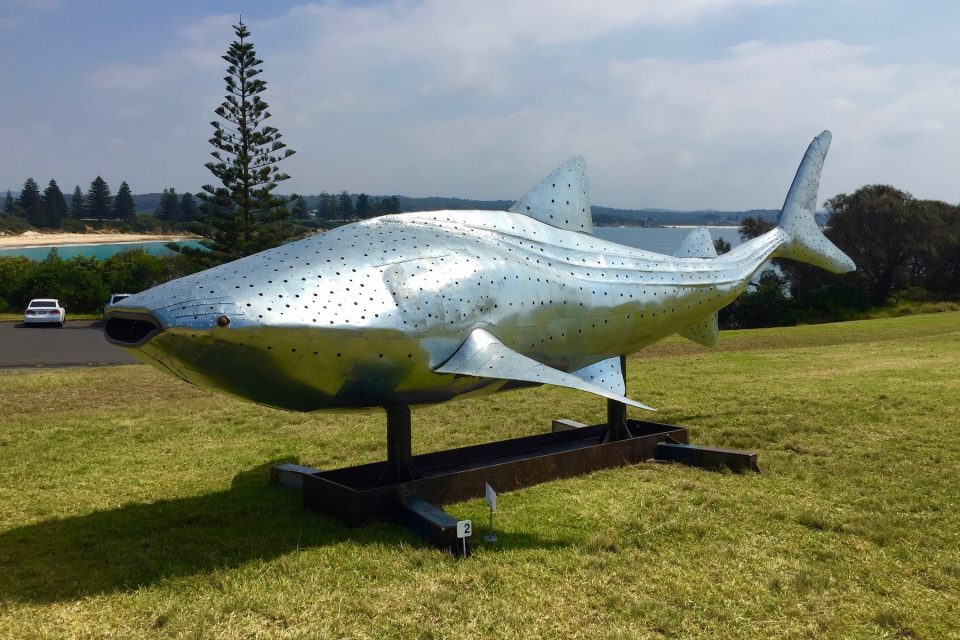 1/19
On a personal note, I was extremely fortunate to have been accompanied by my own personal tour guide, the Tathra-based DJ and artist known as MystMach.
MystMach explained how he and his fellow artists enjoyed the whole experience and "all pooled and pulled together."
Mr Baker explains, "Real Art Works came down with eleven crew and we had the same number of local crew, with support from four Tulgeen support workers, Council's Community Development Officer Matthew Simpson, Rowena McConnell from the Regional Gallery, along with the support of the Bermagui Library staff Rachael Higginbotham and Willow Gordon, and Uniting's Ability Links program."
Sculpture Bermagui runs until March 17. For more info check the website.