David Deuis is a lifelong collector.
A Mad Max-style vehicle, a pair of obscure Toyota delivery vans, a score of refurbished toy trucks and a vintage Jaws poker-machine "topper" are among his favourite items at the moment.
"I don't regret the things I've bought; I regret the things I didn't buy, which is probably a very true collector thing," he says.
David speaks quickly and jumps from topic to topic, his eyes alight as he explains his passion for collecting.
"For me collecting is all about the story behind the thing or the collection," he says.
Weekly Newsletter
We package up the most-read About Regional stories of the past week and send direct to your inbox every Thursday afternoon. Subscribing is the easiest way to keep up, in one hit.
While he has trouble pinning his obsession down to any one thing, it seems that his main focus is unusual cars, Tonka trucks and old poker-machine parts.
---
READ ALSO: Wood hammers iron to sculpt an artistic legacy in the Riverina
---
David's love of cars began as a teenager in the 90s when his dad decided to do up an old paddock basher.
"He bought an FJ sedan out of a paddock for 50 bucks because back then the farmers didn't care; it was just taking up room," he says.
"Then he spent about four or five years restoring it from scratch."
David added the old holden to his own growing collection of vintage cars a few years ago to "keep it in the family".
"The thing about old cars is that they look fantastic – designers back then actually cared about what they were doing – and that's why people have old cars, but they drive like crap," he laughs.
It was while poking around in a Tumut junkyard that he discovered two of the most unusual vehicles in his collection.
"I saw this 1965 Toyota delivery van and thought 'that thing is cool as hell', and literally parked next to the van was the Thunderstone car and it was just so weird looking that I thought it was a Mad Max car," he says.
The stripped-back beast of a car, complete with an arched roll-cage and stingray tail featured in the youth TV show Thunderstone, proved too tempting for David to pass by.
He soon returned for both the van and the post-apocalyptic machine and plans to exhibit them at car shows in the future.
"Car guys like me love things that are different, that we've never seen before. We've all seen Monaros and GT Falcons and they're great to look at, but you've seen them," he explains.
"I've always been interested in really weird niche sort of stuff that no one's ever seen before."
Loading Gallery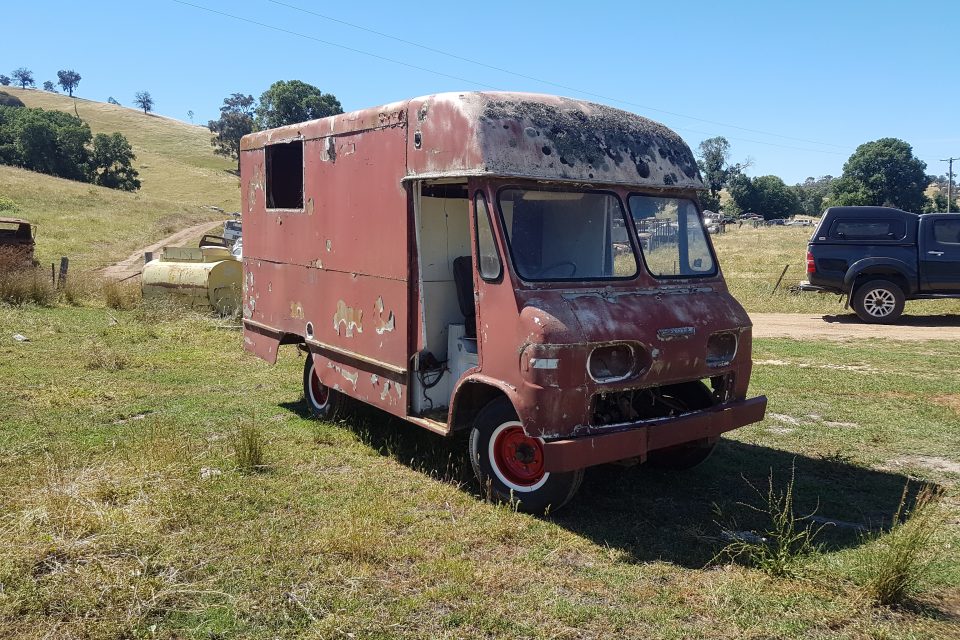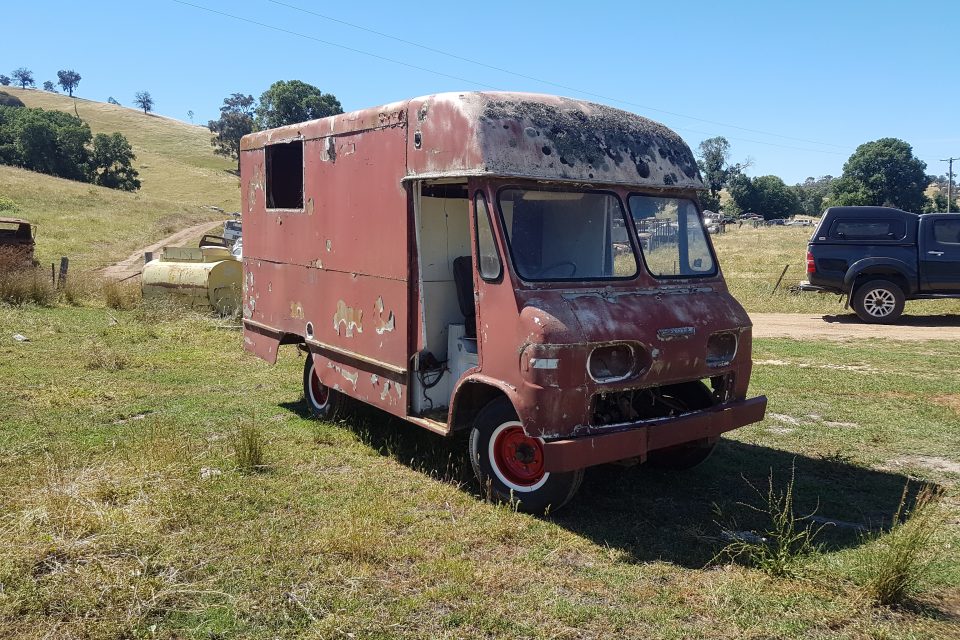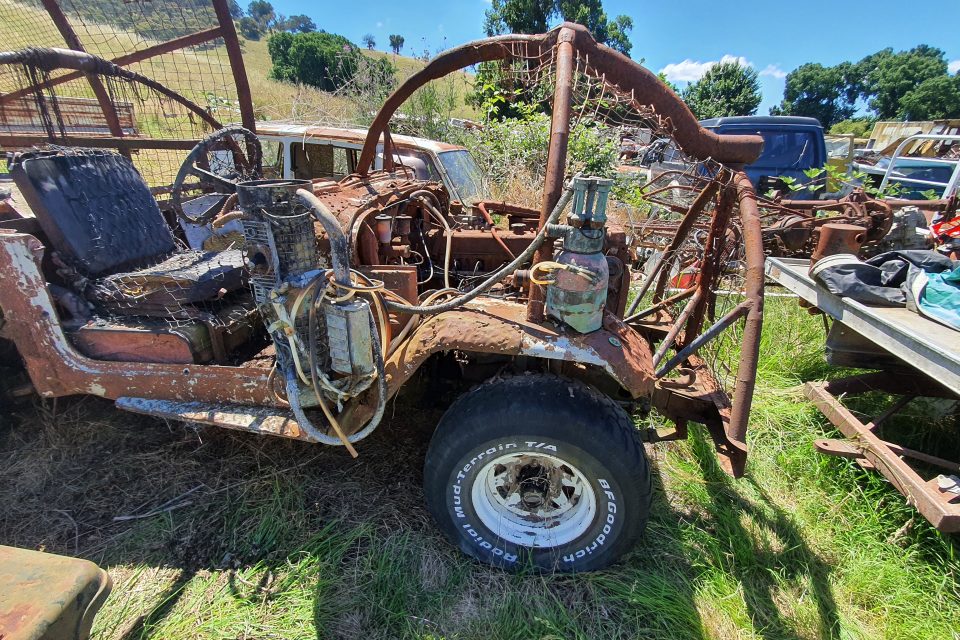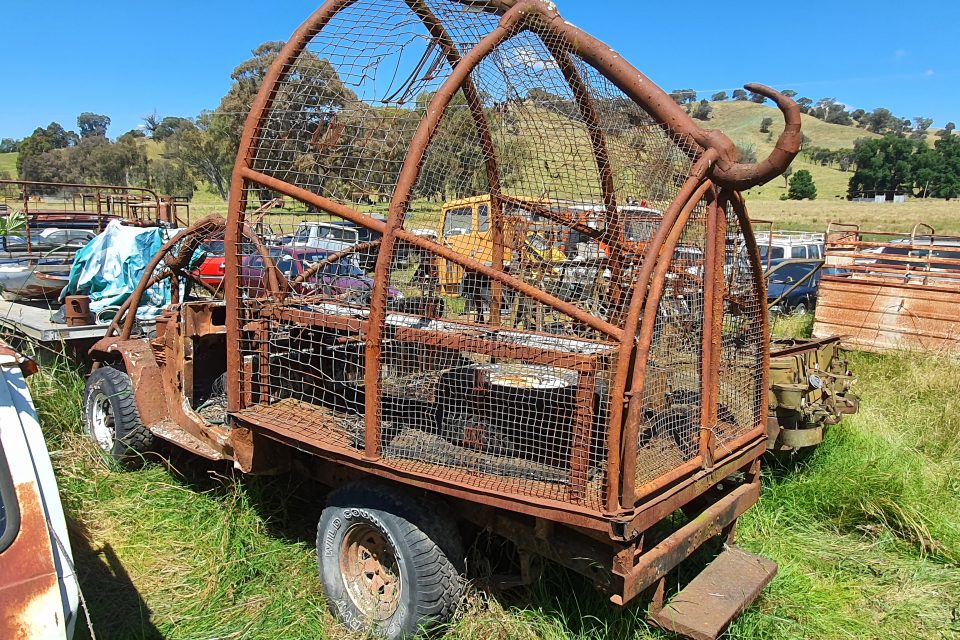 1/4
From vehicles, the collecting expanded to include vintage toys. Inspired by the reality TV series American Pickers he began restoring old Tonka Trucks.
"I wanted to get something good for my nephew for Christmas and I thought, well, I could do that," he says.
"I just basically stripped them right back to bare metal and then just repaint them from scratch."
As well as giving them to family, he donates to Ronald McDonald House fundraising auctions.
David's third area of interest in pokies is undoubtedly the most unusual but makes sense in light of his job travelling across the region servicing gaming machines.
He has a broad selection of illuminated 3D displays featuring The Phantom, Back to the Future, The Flintstones and the aforementioned Jaws.
---
READ ALSO: The Wagga inventor conquering the world with a can-do attitude
---
As you would imagine David's partner is a patient woman.
"She's not a big fan of my collecting but she's very understanding – like an amazingly understanding person given the sort of stuff I've collected," he says.
He is a man desperately in need of a shed.
"I'd love to buy like two or 3000 sqm," he says with a grin.
"I'm still working on that but, thankfully, I've got a lot of friends and family with a farm."
David has been contemplating a unique long-term solution to his storage problem.
"I'd love to open something I'd call 'the Riverina Collector's Museum' because there're plenty of people like me that have these amazing collections that only they get to see," he says.
"I'd be happy to lend my collection to a museum so I can share it with people because half the fun of being a collector is talking to people about the history of what you're interested in."
In the meantime, David's collection remains scattered across the region, but you can see some of his work on the Blue Sun Restorations Facebook page.
Original Article published by Chris Roe on Region Riverina.