Sculpture Bermagui was almost a victim of the summer's fires, but considering the art on show at the opening and awards ceremony on 6 March, it's a welcome relief that these remarkable works will be with us to help heal the wounds of an unforgettable summer.
From the stage in a packed Bermagui Community Centre, Yuin woman Iris White welcomed us to Country in Durga language, a language she said "we were once not allowed to speak at school, or in public …" a language she is having to re-learn.
The large room was full of artists and art lovers, adorned with Sculpture Bermagui's indoor exhibits, on the walls and on plinths and even hanging from the ceiling.
This year has seen a record number of exhibits, and as Bega Valley Cr Cathy Griff said, "it is uplifting after the horrors of summer that sculptors continue to create and participate here".
Cr Griff went on to point out "there is growing evidence that tactile arts, in particular, play an important role in disaster recovery by contributing to personal healing, building confidence, creating memorials, and allowing people to give".
Weekly Newsletter
We package up the most-read About Regional stories of the past week and send direct to your inbox every Thursday afternoon. Subscribing is the easiest way to keep up, in one hit.
"A Victorian study after the 2009 fires found that 'art and creative participation are a potent avenue for connecting, giving voice to experience, expressing the unimaginable and generating creative engagement. Sculpture provokes immediate engagement, whether hostile, humorous, perplexed or admiring'".
Cr Griff couldn't resist suggesting that there must be something in the soil as so many sculptors came from her home-ground of Tanja.
Sculpture Bermagui's Committee President Paul Payten has said that given the disastrous bushfires affecting the region, the committee thought long and hard about whether to hold the exhibition this year at all. It is a testament to the resilience of the arts community that a record number of exhibitions were received, and that the community has come together with the aid of tireless volunteers to celebrate beauty after calamity.
There is a certain irony that after the fires, the Committee had to deal with immense rainfall during the setting up of exhibition works.
Now it is a vibrant, pulsing green that surrounds the sculptures against the backdrop of stunning ocean vistas, rather than the grey and black of smoke and ash.
Cr Griff announced the Bega Shire Council Acquisitive Prize ($10,000) as being awarded to the impressive, over-sized 'Landed', a forged and welded steel work by Thomas Westra depicting a mythical bird with wings still upraised in a show of strength, as the artist says "holding on to the passion for life".
Cr Griff announced that this work will be installed in the Bemboka community.
A visibly emotional Paul Payten thanked his committee and team of volunteers, and also acknowledged Jan Ireland, who for years ran the previous incarnation of the annual sculpture exhibition known as 'Sculpture on the Edge'.
Other 2020 prize winners were:
Sculpture Bermagui Award $7,000 to Susie Bleach and Andy Townsend for 'A wound'
The Cox family Acquisitive Award $5,000 for Jen Mallinson's 'Rejuvenation'
The Bermagui Business Business Award $3,000 went to Edward Willson for 'Fluidity'
The new Rob & Sally Hawkins Acquisitive prize of $3,000 to Jordan Tarlinton for his 'Recyculation'
The Dorothy Heasty and Pauline Balos Acquisitive Prize $2,500 to Amanda Harrison with 'Up in the clouds', and
South East Arts Achievement Award for Local Sculptor $500 to Kay Jenson for her 'Seabirds Vessel'.
Further prizes and events on the programme:
People's and Children's Choice prizes will be announced on Closing Night (15 March from 4.30 pm)
Bermagui Country Club People's Choice Prize for an Outdoor Sculpture $1,000 TBA
Marshall & Tacheci Real Estate, People's Choice Prize for an Indoor Sculpture $500 TBA
Carol Ladd Children's Choice $500 TBA, and
Results of Bermagui Spirit Silent Auction also revealed on Closing Night.
Loading Gallery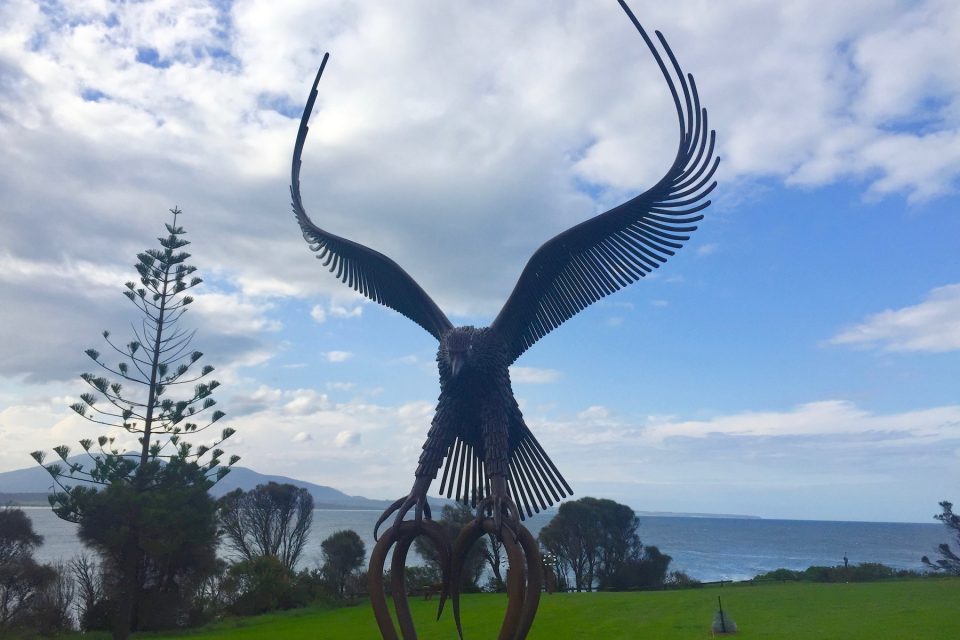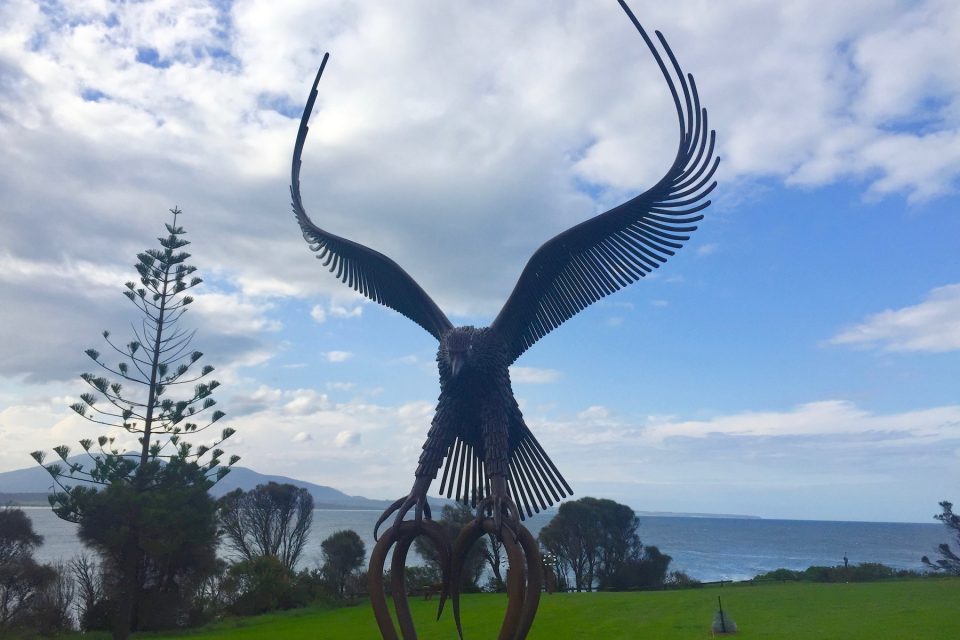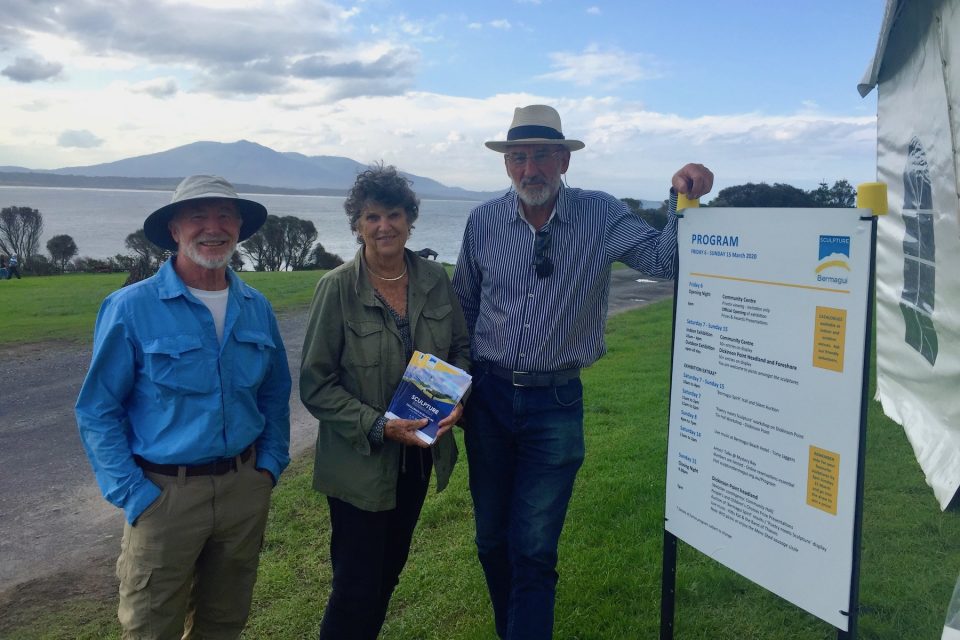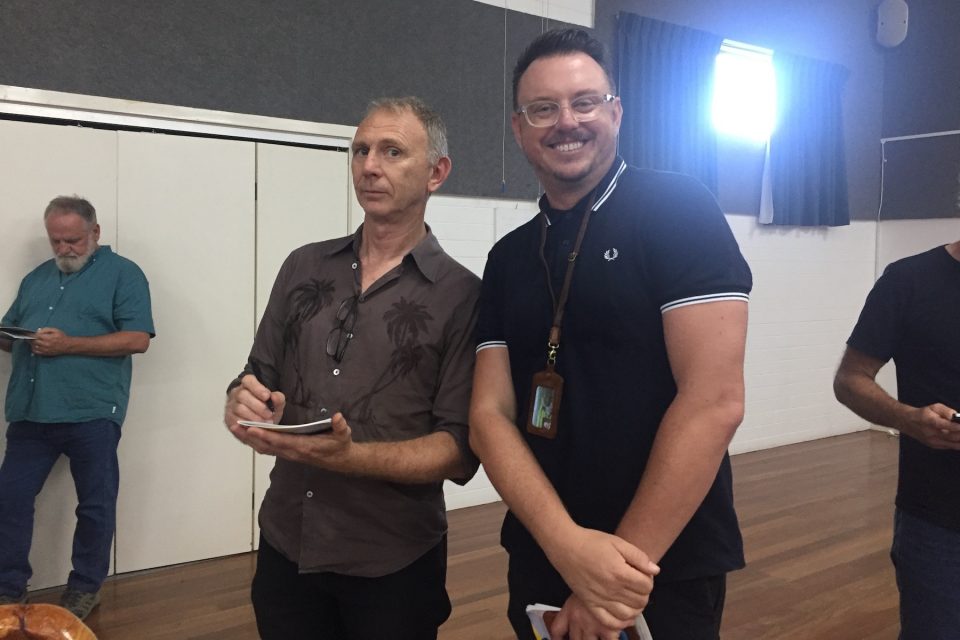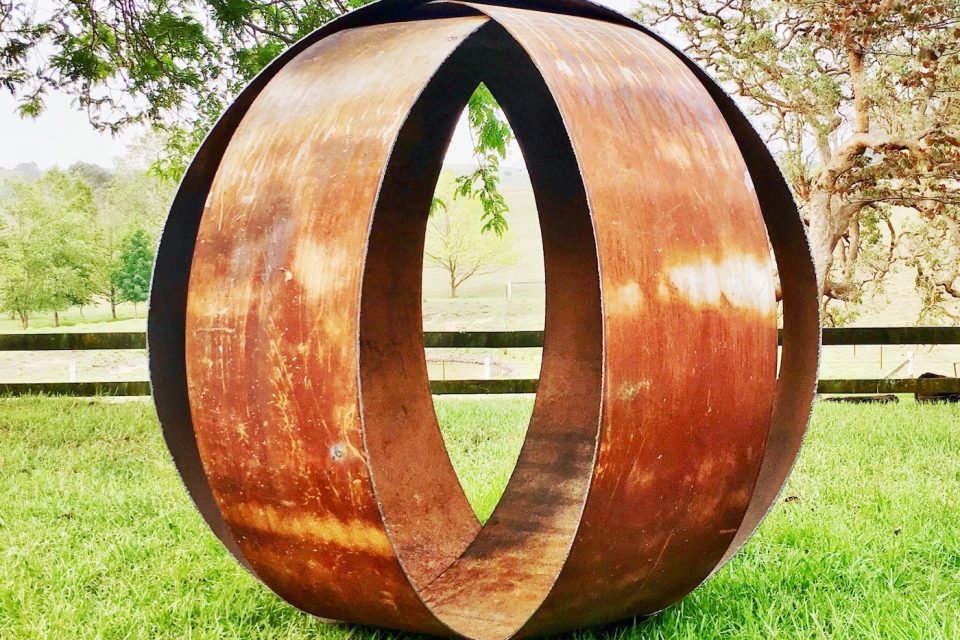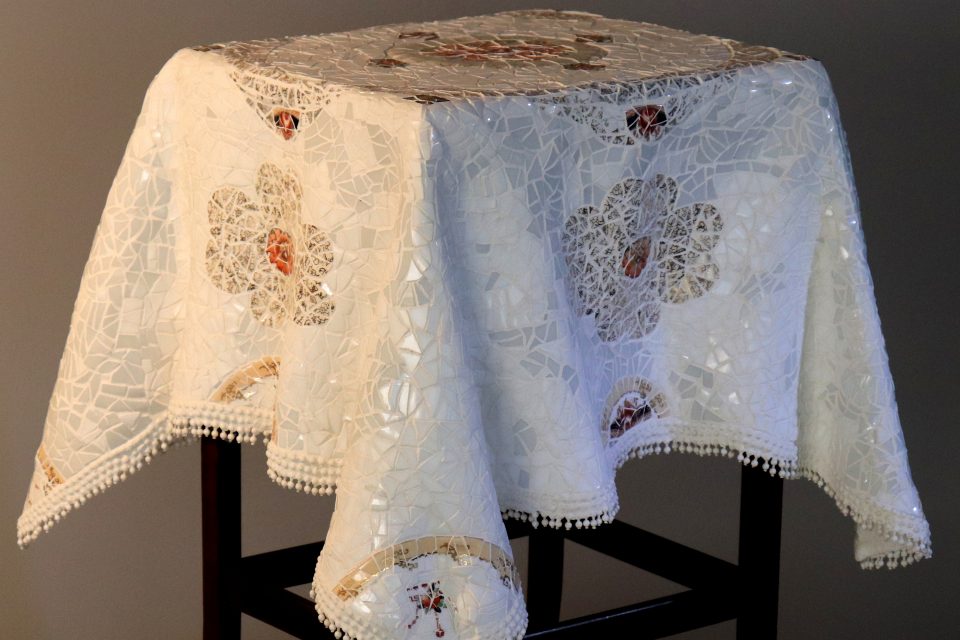 1/12
Sculpture Bermagui will run until 15 March. Outdoor sculptures can be viewed against the stunning backdrop of the Bermagui Headland, indoor sculptures in the community centre adjacent to the Bermagui Library.
Visit the Sculpture Bermagui website for more information and to support the project here.