Desirable homes like the stately one in Hurst Street, Goulburn, which is now on the market, have their moments of family drama.
A long-serving mayor who founded the Lilac Time Festival, a legendary pathologist who worked alongside Weary Dunlop in Changi during World War II, and an innovative reformer of the Australian wool industry have all lived in number 21 Hurst Street, Goulburn, at various times since the 1940s.
While not in the history annals, many lighter moments in this premier address have stayed with the children of previous owners.
One early evening in the 1950s brothers John and Frank Mullen crept into the lounge room for a quiet smoke of one of their father's cigarettes.
At some point John had shoved the cigarette into a lounge chair, setting it ablaze. Having finished his tea with their mother Doris, John Mullen senior, three times a mayor of Goulburn, was putting on his coat to go out to a meeting and striding down the hall. As the fire took hold, panic set in because the Mullens' baby David was asleep in his bassinet across the hall from the lounge in the parents' bedroom.
"They picked up the chair and threw it out the window without opening it," John's sister Dorothy said. "It was one of those great big old armchairs that were padded and it landed on the front lawn burning."
More orderly improvements were carried out at other times, when the Mullens added a verandah and installed a new kitchen while at 21 Hurst Street.
As well as founding the long-running Lilac Festival, John senior established the Crescent School, launched a Rostrum club and branch of the St Vincent De Paul and many other initiatives, as well as leading the city council.
Dorothy, who left when she married in 1956 was disappointed the home's name, 'Barooga' was taken down after the family sold their home. Now living elsewhere in Hurst Street in a home she has named 'Barooga' with a new sign, she remembers Hurst Street's notable neighbouring families during her childhood.
Her father and brother John were solicitors and they lived opposite another well known solicitor Bernard Galland, his wife and their sons Robert and Michael who also became a legal practitioner.
Down the street were the Lemons who owned a big furniture store in Goulburn, and the Watchirs who are still there, Peter and Ann Ford and accountant Dallas and Mary Ford and Dr John Crawford. The Rutledges, store owners Knowlmans and an elderly Miss Moriarty lived in the street as well.
Each Christmas Day the Salvation Army came around and played carols outside the Mullens' home. "I don't know whether Mum and Dad liked it or not," Dorothy said.
Later, Dr Allan Hazelton, who helped World War II hero Weary Dunlop tend to ill Australian prisoners of war, and who established a pathology service in Goulburn, lived there with his family in the 1960s.
One of Dr Hazelton's sons, musician and magazine publisher Steve reckons the leafy neighbourhood was at its best when he grew up there in the Mullens' former home.
"We restored the home over many years," Steve said. "The best thing was band practice in the rumpus room and in the old stables."
The bike riding medical specialist Dr Noel Docker, who delivered many babies in Goulburn lived up the road. Steve also remembers the McFaddens and Crawfords and street parties each Christmas and happy memories of cicadas singing all summer.
"I can remember teaching Noel to ride my penny-farthing bike for his entrance to one of our street parties; he never quite got it," Steve said.
"I used to ride old motorcycles around the back lane and streets; none of the neighbours minded," he said. "I filled the backyard up with wrecks of old motorcycles; it looked like a junkyard at times." Unsurprisingly Steve in later years published Classic Motorcycling Magazine.
He said he and his brother and sisters thought their house was haunted by a previous owner and spent years trying to locate a secret cellar under the house they had heard about.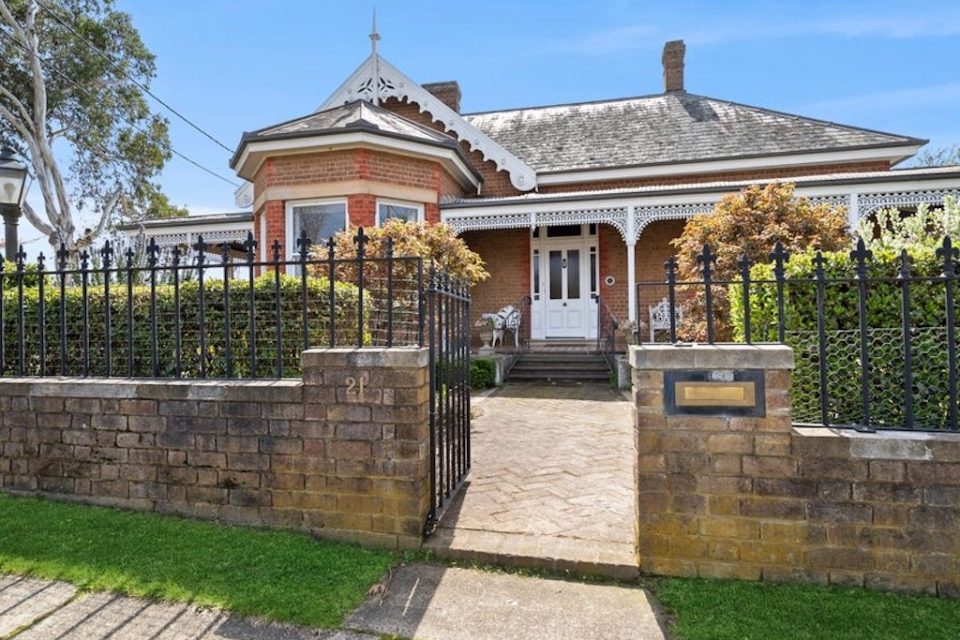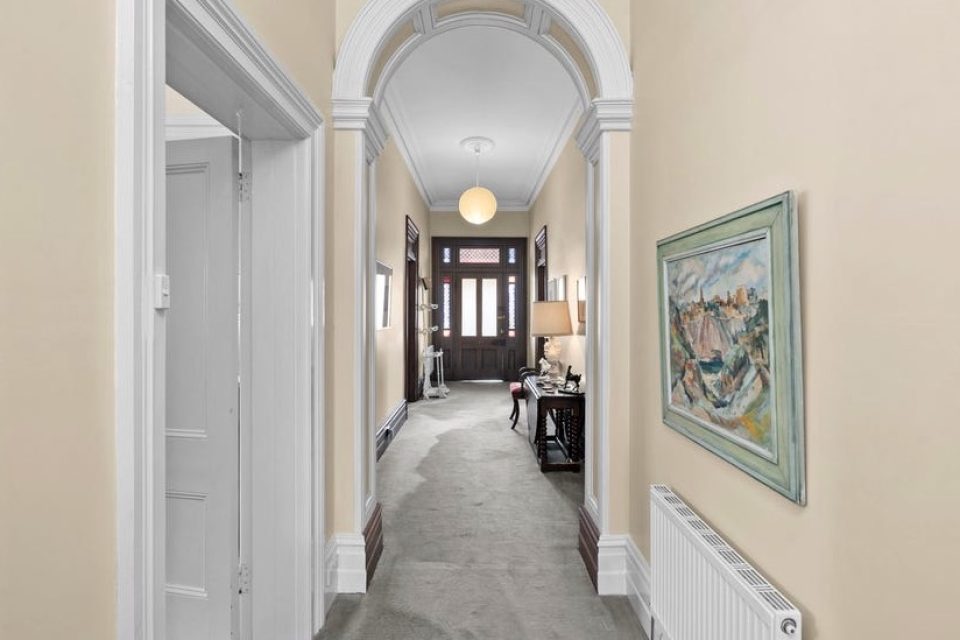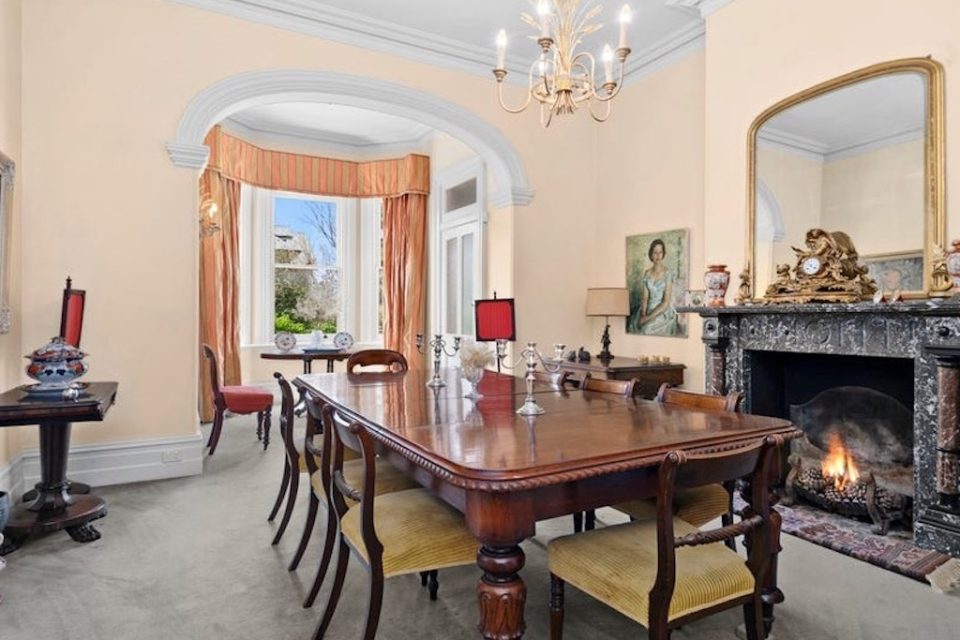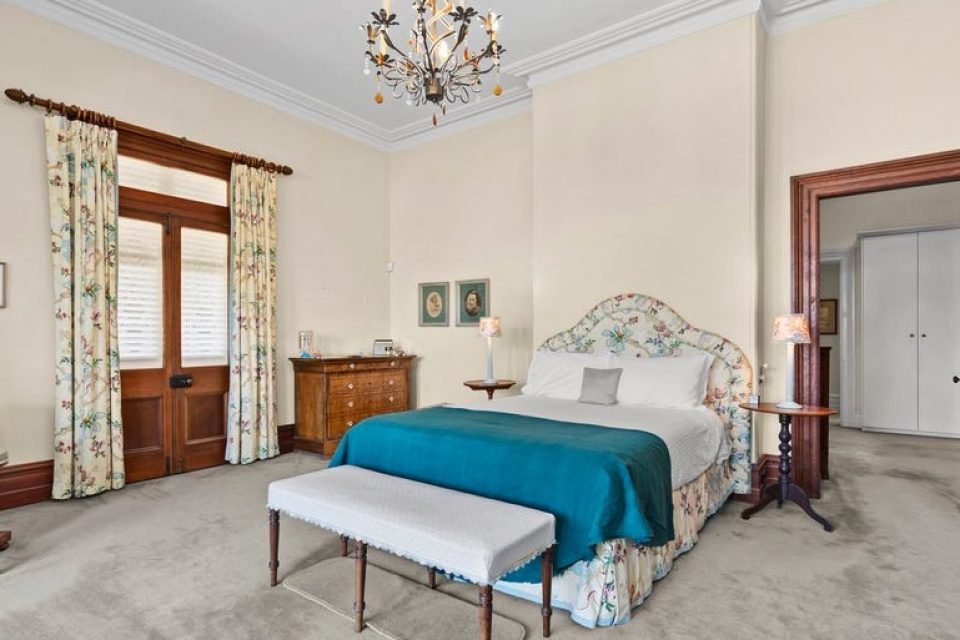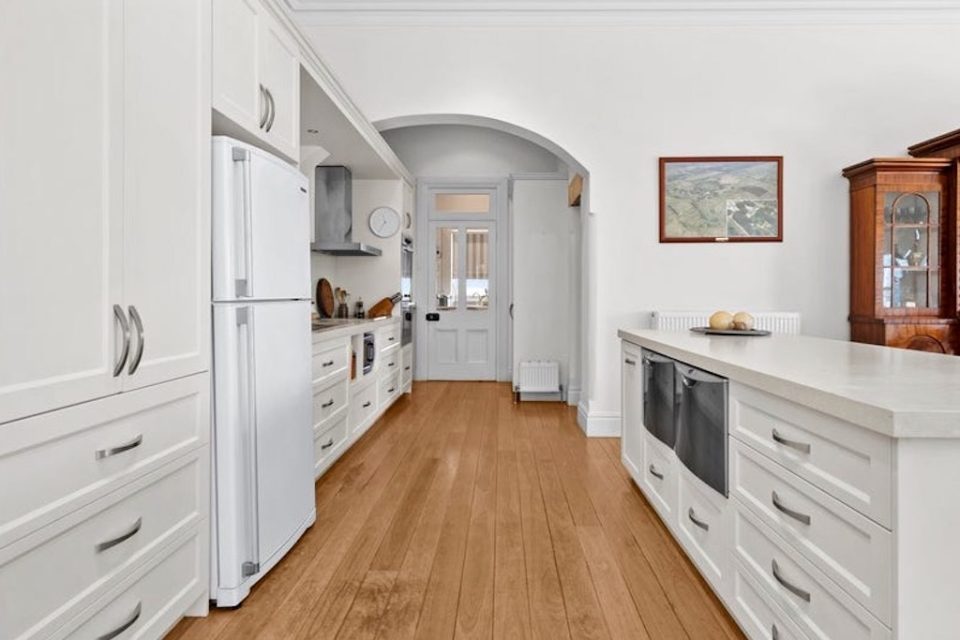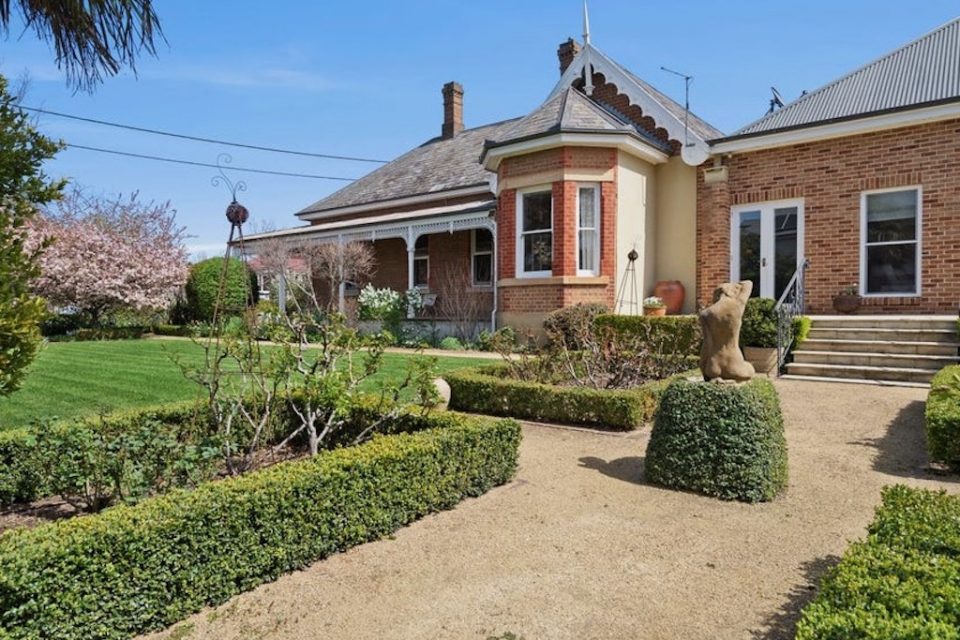 Jim Maple-Brown who owned the magnificent Springfield grazing property and introduced sale by sample and description in wool marketing, lived at 21 Hurst Street in more recent years with his wife Pamela until his death in 2020.
Having held so many memories, 21 Hurst Street today stands on a 1600-sqm corner block. Carefully restored and renovated, the home has two oversized bathrooms, high ceilings, sandstone windowsills and marble fireplaces. It's listed for $2,200,000 with Brodie James of Carol James Real Estate. A Hurst Street resident, Carol James continues the tradition of Christmas parties around the corner in Sellors Street.