One of Goulburn's earliest homesteads, which in recent times became a mecca for famous Australian artists including Archibald Prize winners, is on the market.
On Goulburn's southeastern fringe, South Hill has more than 30 rooms, glorious views of the surrounding countryside and has hosted a who's who of talented Australian artists.
Actor Max Cullen, comedian Austen Tayshus, photographer and storyteller William Yeng, entertainer Gaynor Tension – best known for her Judy Garland impersonations – and musician and singer George Washingmachine, among many others, have exhibited and performed there.
Archibald Prize winner Cherry Hood was for years a curator for numerous exhibitions at South Hill. Archibald Prize winners Garry Shead, and Blak Douglas, who won the prize last year, have also exhibited at the Goulburn property.
From Sydney's northern beaches, lawyers Roland and Linda Gumbert bought South Hill in 2005 with a long-term view to open either an art gallery or performing arts venue. They invited Australia's revered pop artist Martin Sharp, whose covers and cartoons enlivened the anti-establishment Oz magazine, to be their patron.
Until his death in 2013, Sharp steered prominent artists to South Hill, having declared it the new Yellow House, that famous Potts Point home of writer Frank Clune that he helped turn into a haven for famous artists in the late 1960s.
Upgrading the enormous house while retaining its character has been a worthy challenge according to Linda. "We had to modernise the kitchens and bathrooms and accommodation areas," she said.
"We transformed the front verandah into a north-facing conservatory, that has sort of changed the whole interior of the house from being cold and windy to being really liveable," Roland said. "It has 21st century comfort with 19th century character."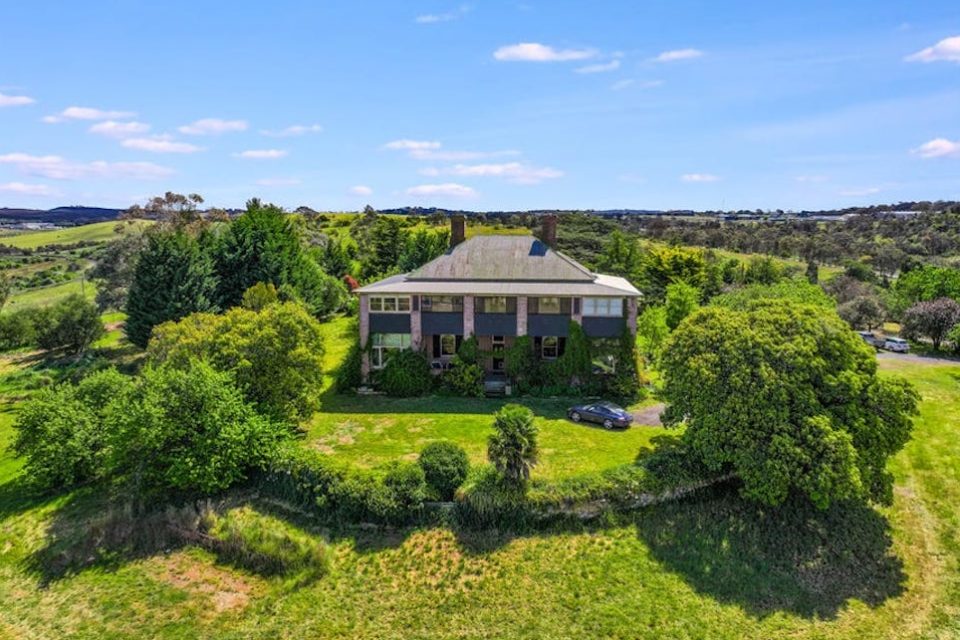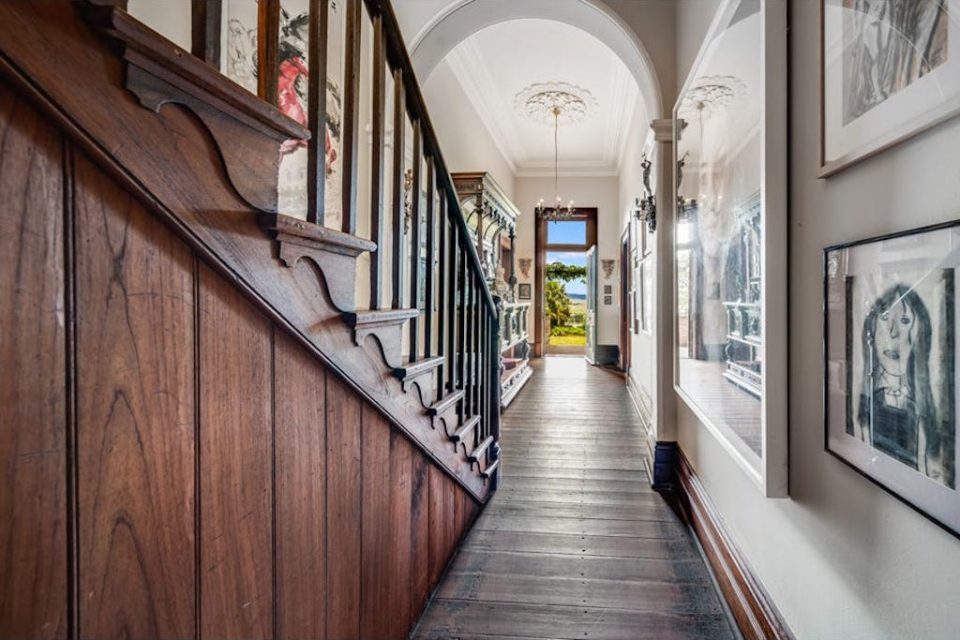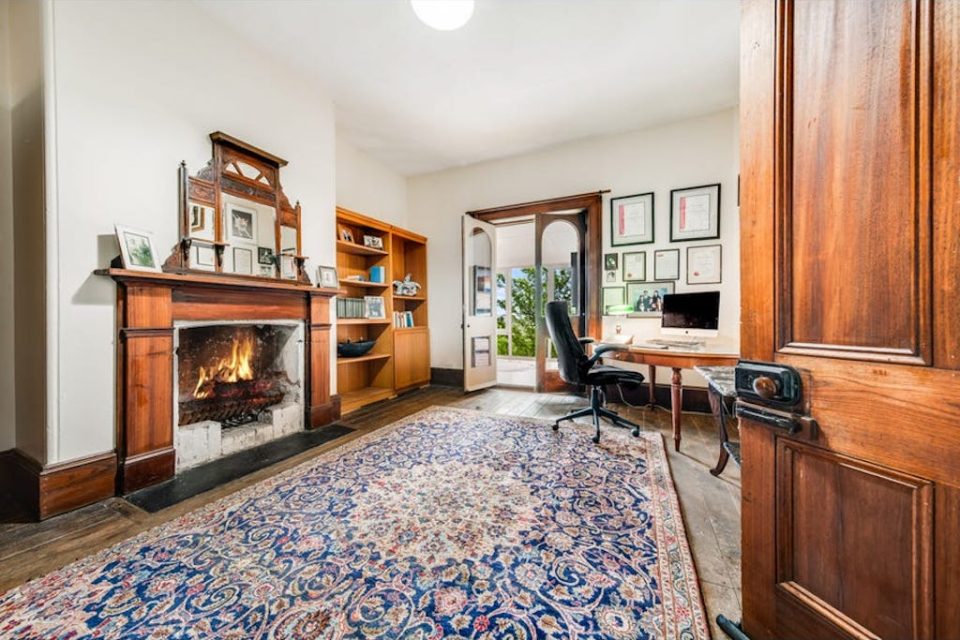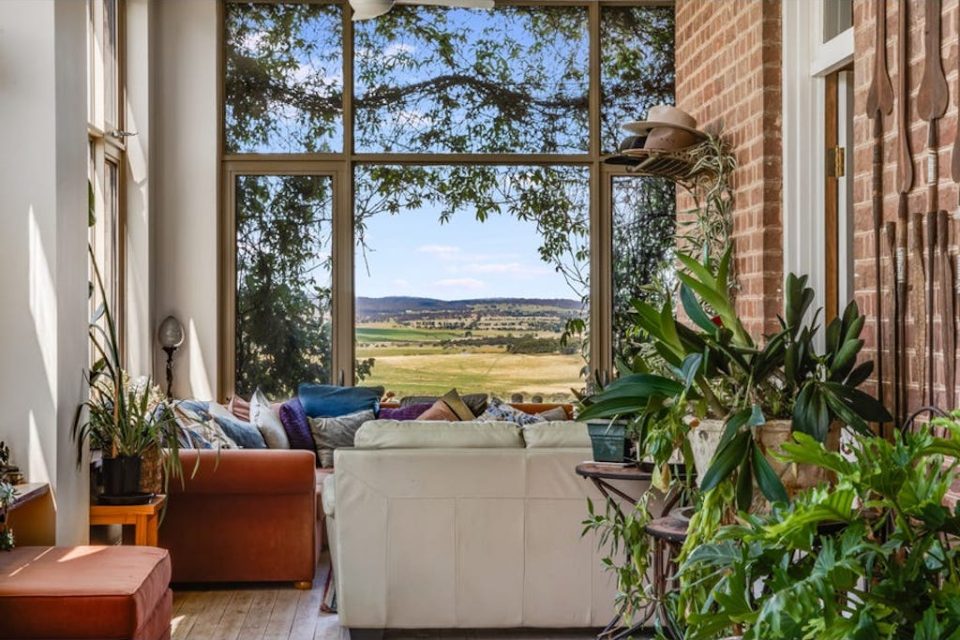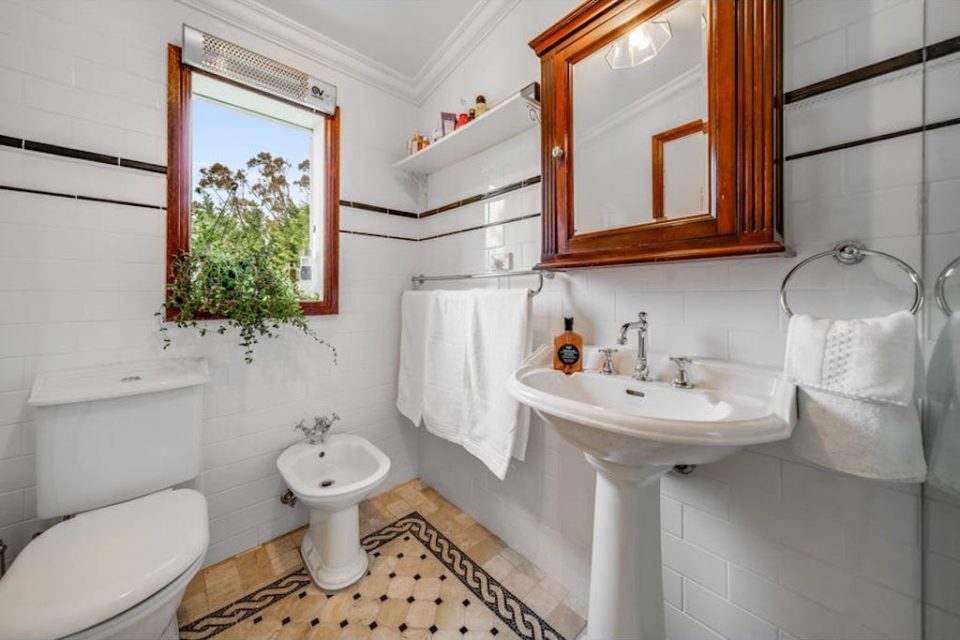 Roland and Linda have six children and eight grandchildren and have loved hosting them all around a table for 22 people in the dining room, and accommodating everyone in their vast, two-story home. They ran an artist-in-residence program there and later farm stay accommodation in the four-bedroom manager's residence. An old dairy now provides self-contained accommodation as well.
They hosted weddings for their daughters Thea and Satya at South Hill, and dinner parties for visiting artists coinciding with exhibition openings.
"The house is easy to upkeep," Roland said, "but the upkeep of the garden is getting a little on top of me."
The well-established gardens were redesigned and became a permaculture showcase, and several top permaculturists attended to promote sustainable gardening.
Plums, oranges, apples, nectarines, figs and mulberries grow in the garden, established by the Sisters of Mercy when it was known as Marian Hill and operated as a working farm.
The earliest South Hill was a part of the original 1400-acre property Garoorigang and was later owned by the Catholic Church. Before the Gumberts arrived it had been owned by former Goulburn City alderman Miriam Naughton until it was purchased by the Reverend Ian Lipscomb and his wife Elizabeth.
Hand-carved laying boxes inside the chook sheds near the 1830s homestead once attracted a $2000 government heritage grant to restore the ornate pens. They are intact today, some of the many extraordinary features throughout the property.
Listed with John Connell Real Estate, Goulburn, South Hill's imposing two-storey Victorian residence sits on 18 hectares with river frontage to the Mulwaree River.
The entrance foyer opens to a grand cedar staircase. A ballroom, large formal dining room, living rooms, library, study, offices, six bedrooms, four bathrooms and separate toilet, games rooms, two kitchens, breakfast room and servants' rooms all offer distinctive features.
Agency principal John Connell says South Hill will suit a family who appreciates its remarkable history and generous spaces.
"Those big grand rooms, the timber flooring, high ceilings and cedar staircase are absolutely beautiful to look at and the views of the surrounding areas are quite magnificent."
As well as looking across to the Mulwaree Ponds, the manager's residence offers an opportunity to generate income as does the one-bedroom dairy.
South Hill will be auctioned at 2 pm on Saturday, 2 December. More details on the property can be found here.