A veritable powerhouse of support for Australian kids cancer charity Camp Quality, it's hard to believe Canberra business owners Brett and Cathy Norton aren't motivated by personal stories.
"Neither we nor our immediate family members have had cancer, but we know that makes us some of the lucky few," Brett says.
Fourteen years ago a workmate suggested they get involved with the charity – and just like that, along with fellow locals Anna and Ivan Slavich, Peta Barrett and Sam Webster, they did.
"I think that's the Camp Quality effect. They're a highly respected charity that's injecting a bit of light into what can be a very dark period in some children's lives," he says.
"So really it's not so much a question of why we got involved as how could we not?"
For 40 years, Camp Quality has brought positivity and laughter back to kids facing cancer – from educational and hospital programs to family fun days and retreats.
The Nortons and their team, known as the SuperHeroes ACT, first became involved through one of the organisation's major fundraisers – esCarpade. This noisy cohort of Camp Quality supporters in brightly themed old cars embarks on a (largely offroad) motoring adventure to raise money and awareness to support kids and families experiencing the traumatic realities of cancer.
Ranging from Minecraft to Mini Mouse themed, about 200 people in 60-plus vehicles will this year travel from Lismore to Rockhampton and back down to Narrabri, stopping at schools along the way to enlighten, inform and spread Camp Quality-esque good vibes.
Brett, Cathy, Anna and Ivan dress up as Ironman, Super Girl, Wonder Woman and Thor respectively – hence the SuperHeroes moniker.
"The kids love it," Brett says. "We've been doing this a long time, so we're probably a bit more elaborate than most.
"We drive across the oval with all lights ablaze and sirens and horns blaring – we definitely make an entrance.
"Camp Quality does a puppet show in schools along the route to explain cancer to children and hopefully, encourage support for any kids who might be experiencing a cancer diagnosis or that of a loved one.
"We then hand out lollies and gifts, all the while observing the Camp Quality motto: laughter is the best medicine."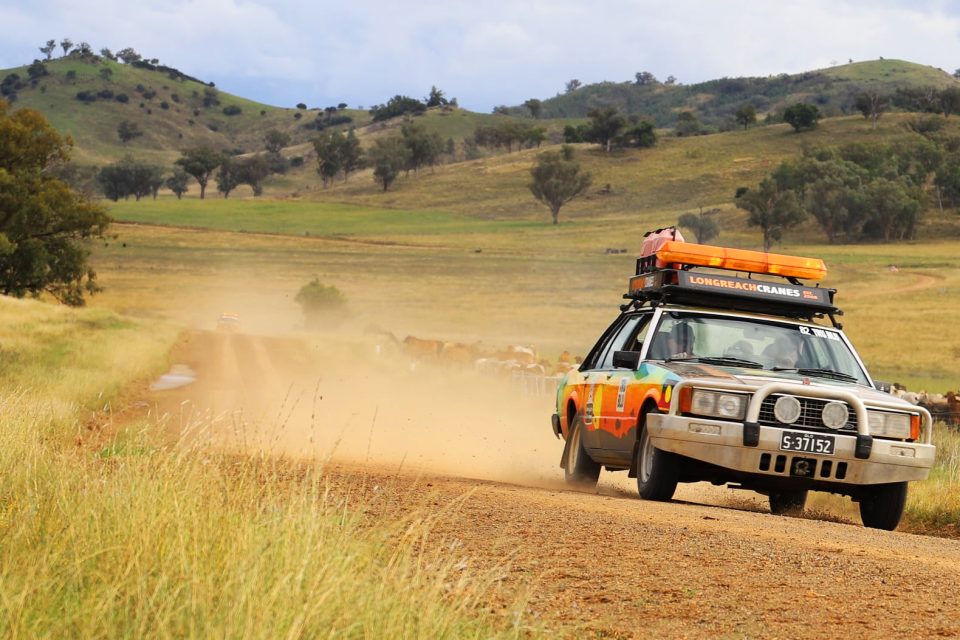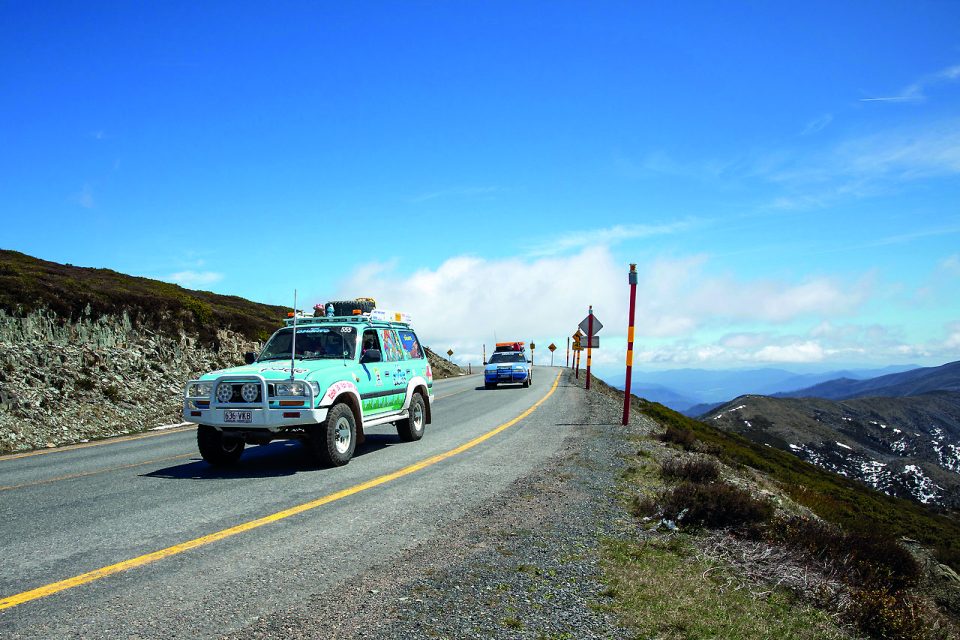 Last year esCarpade cracked the $1 million mark. This year the goal is $1.2 million – thanks to the fundraising efforts of esCarpade participants with each vehicle honour-bound to raise a minimum of $5000.
Over their 14 years of involvement, the SuperHeroes ACT team members have raised $740,000 for the programs – most from their own home-brewed concept, the Classic Cruise.
Each year, the cruise takes a convoy of Camp Quality fundraisers in vintage, exotic, corporate vehicles and motorbikes on a different cruise throughout the city. This year's took in the National Arboretum Canberra, Uriarra Crossing, Cotter Dam and into the Lake foreshores near Questacon.
The cruise finishes with a community event including a sausage sizzle, face painting, kids' activities and a Show and Shine – and superhero costumes are highly encouraged.
"People get right into the spirit," Brett says.
A lot of organisation is needed to secure the necessary approvals – local authorities such as the NCA, ACT Government, local police and ambulance all have to be on board. But this one-day event alone this year raised $120,000. A whopping $25,000 of that came from corporate sponsor Colliers and $15,000 from MEJ Lawyers.
And this event – conceived and grown by these four passionate locals – is on a strong growth trajectory.
Classic Cruise started eight years ago with about 70 vehicles. This year about 300 vehicles took part. Its success has seen the concept recreated by Camp Quality supporters in Camden, Wollongong and Melbourne.
"We love that the concept is spreading – we will happily share all the information we can with anyone who wants to create a Classic Cruise in support of Camp Quality," Brett says.
"Childhood cancer is a terrible thing. No kid should have to go through it, either themselves or watching it happen to someone they love."
And though the SuperHeroes and their loved ones have been among the "lucky few", the cause is still close to their hearts.
"Camp Quality has this initiative for children in hospitals called the Beads of Courage. Whenever they have a procedure, the kids get a bead. It allows them to visually tell their cancer story. Camp Quality showed us a story about a little girl who was up to 1300 beads. How does a five-year-old cope with that?" Brett says.
"We might have the costumes, but it's these kids who are the real superheroes."
The 2023 esCarpade takes place from 21 to 28 October – donate here to help Camp Quality reach its fundraising goal.
Original Article published by Dione David on Riotact.