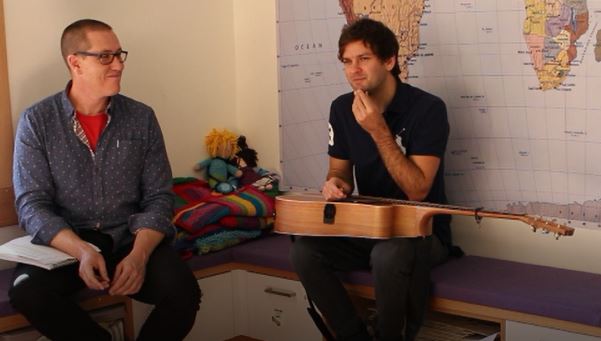 Class five at Mumbulla School in Bega played host to a star from their alumni today (June 14, 2017) ahead of a big gig at the school on Saturday night.
Over the next week, Daniel Champagne will also play in Braidwood, Jindabyne, Nowra, Canberra, and Sydney, check his website for ticket info.
Thanks for tuning in, the craft of video editing is new, baby steps! Stay tuned for part two, the kids get to ask the questions!
You might also be interested in catching up on the last time About Regional chatted with Daniel.
Cheers

Weekly Newsletter
We package up the most-read About Regional stories of the past week and send direct to your inbox every Thursday afternoon. Subscribing is the easiest way to keep up, in one hit.
Ian