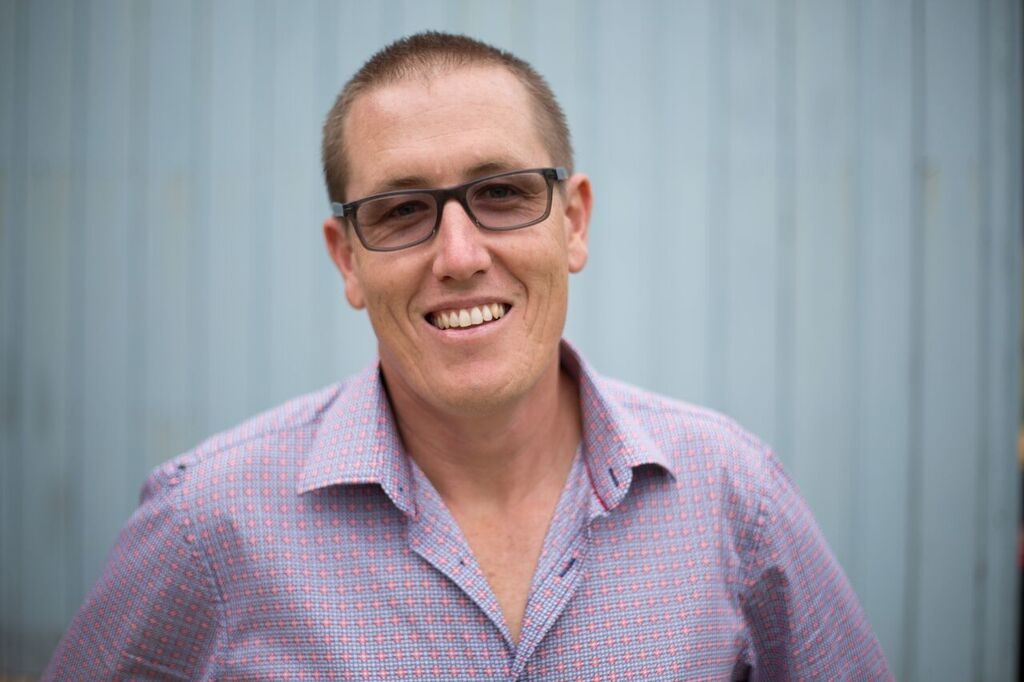 Daniel Champagne is on the road right now, perhaps back stage mustering the energy for another explosive performance with his constant traveling companion – the guitar.
Playing 110 gigs across Australia, New Zealand, United Kingdom, Ireland, Europe, USA and Canada, his roots in regional New South Wales are a long way-a-way, but only on a map never in Daniel's mind.
It's the environment and people of this South Coast community that shape this man and his music.
This current tour is just the first half of the year for Daniel.
The American summer will call him back to Nashville, his home away from home with plans of polishing new material.
Just released "The Heartland Hurricanes" is Daniel's latest recording. An ambitious project with his longtime collaborator Dave Sparks that strives to capture the raw energy of his live performances.
Weekly Newsletter
We package up the most-read About Regional stories of the past week and send direct to your inbox every Thursday afternoon. Subscribing is the easiest way to keep up, in one hit.
Daniel returns to the community he loves on Saturday April 2 for a special concert at his old primary school – the Mumbulla School in Bega.
It's a place that fostered his early passion for music and just happens to have the best concert hall in town.
I was lucky to get some time with Daniel between gigs.
IC: You are very much a global citizen these days.
DC: Feels like I am kinda everywhere, but everywhere is comfortable. It wasn't the case a few years ago, when I first started going to America, that felt very alien to me.
And every time I land there now or land in the UK or anywhere different it feels a bit more like home. I am just sort of comfortable now where-ever I am playing a show and I ve got my guitar with me.
IC: How much of home influences who you are now and how you travel around the world? How much of your home at Brogo in south east of NSW influences your work and your travels?
DC: I guess it all sort of made me.
I lived there from the time I was four til the time I was 19 and I kind of learnt the basis of what I know now from the South Coast.
It's funny I think a lot more about the Bega Valley when I am overseas, it's kinda my reference point.
IC: Your old man John Champagne is one of the masters of the art of permaculture in Australia, your family has grown up with this and I wonder does that influence your life, your decisions now? Permaculture is about growing food, but it is also about how you live your life, are the 12 permaculture principals at play for you?
DC: I can't speak too much about permaculture but something I've learnt from my dad and my mum and also people that were close to me when I was growing up in Bega.
The importance of doing something that you are really passionate about, you know regardless of whether you are gonna make a lot of money or are successful in the eyes of other people in other walks of life.
If you wake up in the morning doing something you are really passionate about than that is a really important thing, so I always put that before anything else.
And that is something I learnt off mum and dad and Dave Crowden and Geoffrey Badger (music teachers) and a lot of people that live in Bega.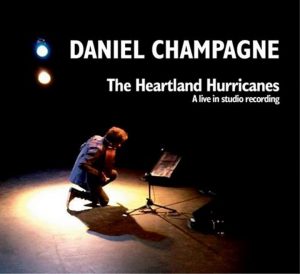 IC: Tell us about this new album, you are trying to capture that dynamic live experience that you are known for – in a recording. Tell us about this new album.
DC: Yeah it's something that I have been wanting to do for a long time because I travel around the world and every single night I get on stage and I just have me and my guitar.
Past times I've been in the studio and used other instruments to fill the songs out and build something that's quite different too what I do on stage, but I have always wanted to do this album.
I didn't know when that was going to be but last year I was doing a really big tour through North America, I think it was over 100 shows and half way I started to feel like "yeah this show is starting to feel really good."
I thought if it's not well oiled enough now than it probably never will be so I should just get in the studio as soon as I can.
I finished (touring) just before Christmas and went straight on a plane back to Australia, went straight down to the Bega Valley and just kinda loaded off the road into Pirate Studios with Dave Sparkes in Bournda and we just went for it for three nights.
It was mentally hard, but psychically it was the easiest recording I've ever done, it felt very right and natural.
IC: That's been a habit of yours, to come home to record your albums.
DC: Recording studios nowadays Ian, all the technology is so good.
In a few years all the recording studios will be as good as each other, it will cost very little to record so it's going to come down to the people you like working with and the vibe in the studio.
There's no vibe to me like Pirate Studios and it's a cool thing to come back to.
You know I made albums there when I was 18 and I walked in there when I was 26 and made this album.
Recording in a fancy studio in New York or LA isn't going to make you better, it's going to be what you do in the studio.
I am comfortable and I know what it is and I absolutely love working with Dave, so it was nice to come back and scrape the ego off.
IC: On the new album, perhaps what people will hear is the speed at which you move. You must be fit, you must be strong, you must be coordinated? The speed at which you move across the guitar is extraordinary.
DC: It's funny, there's a lot of things I can play on stage that I can't play anywhere else.
I liken it to playing table tennis with someone. Eventually it turns into this big, special rally, you are hitting all these shots that you never thought were possible.
It's a lot like table tennis.
IC: You are such a solo figure on stage, what about on the road? Do you travel with a mate, some friends or a group of people?
DC: It changes. I am kinda lucky that I am a bit of a loner by nature anywhere and I am very happy to be by myself and I get a bit of energy from that, just thinking and listening to music.
I am lucky like that because I know a lot of extroverts that struggle.
My best friend lives in Canada and he's on all the Canadian dates with me, I've got a friend that's coming with me on the UK tour – managing that, and my manager travels with me sometimes.
It's a bit of a mix, which is good I think.
IC: You know yourself really well, you are comfortable in your own skin.
DC: (Laughs) I spend a lot of time by myself driving for like 20 hours and thinking about my life.
IC: This region (Bega Valley) is very proud of you, I hope you can feel that I hope you get a sense of that.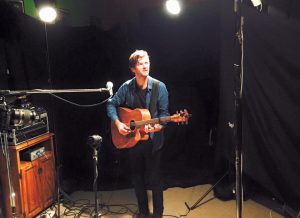 DC: Oh absolutely, I mean the Cobargo Folk Festival was one of my favourite weekends ever. It was amazing to come back and to play for everybody and show them where I am at and to see where they were.
IC: You blew that festival away, that was an amazing performance. I saw you on the Saturday night in the Mumbulla tent, you were on fire, the energy you brought to the stage. I got to see it with my boys, they were just blown away by what you did. Where does that come from? You are a pretty quiet, relaxed sort of character otherwise and than you just explode on stage.
DC: It's funny, the answer is I don't know. Which is kinda scary.
So often I sit back stage in a quiet, lifeless band room and all I can remember is last night and the end of the show where the audience were applauding and it was a great feeling.
You are just sitting there backstage and I don't know if I can do it again.
So far I've been lucky, but it is scary that you just get on stage and you just turn something on and you are in performance mode.
I guess it has got to do with energy.
On that Saturday night at Cobargo I could really feel the energy as if it was something physical, we (the crowd) were pushing back and forth, it's a pretty amazing feeling.
Interview recorded on Friday March 4 2016 in the studios of ABC South East NSW
Disclaimer: the author is a director of the Mumbulla School in Bega.