The trip between Eden and Bega is one that Corey Legge has done a million times before but this trip was one of the hardest.
The high school music teacher had just finished a bad day at work and was starting to evaluate his career and his aspirations.
"Do I really want to be teaching nine-to-five or do I want to pursue my dream of being a professional musician?"
He started to jot down his thoughts, which went on to become his hit single from his debut solo album Driving out of Eden. The song has gone on to hit the airwaves of Triple J and the official music video received more than ten thousand views in just over a week.
The journey from that long day at work to now, embarking on a month long tour of the East Coast to launch his nine-track album, has been a long one for the 26-year-old singer-songwriter.
Having previously started his musical journey in rock/blues band The Swamp Stompers with two friends, Legge wanted to pursue his true love of heartfelt folk-rock and alt-country as a solo artist.
His dream was to record an album in a New Zealand studio, where his musical idol Julia Jacklin had recorded her albums. Thanks to $10,000 from the NSW Government's Young Regional Artist Scholarship and further financial support from Yuin Folk Club in Cobargo, his dream was realised last year.
"I couldn't believe it when I was told I had received the funding. It was an amazing way to kickstart my career as a solo musician," he shared with Region Media. "I had been writing this album for four years and had just been waiting for the right time. It just turned out that I applied for the funding when I was ready and all the stars aligned."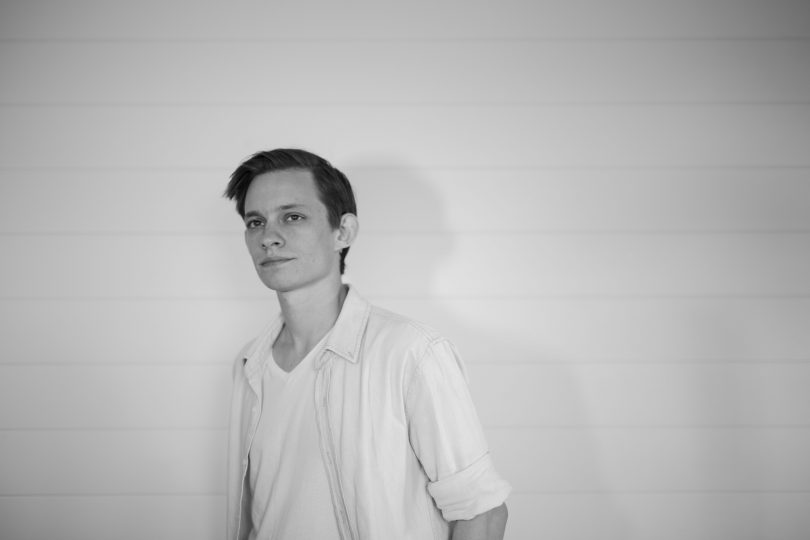 Drawing influences from his childhood town of Bega, his album is filled with personal stories and reflection, even tracing his family heritage to his Irish convict great-great-great-great-great grandfather.
Featuring an eclectic mix of original songs told in a rich storytelling tradition, the album is heavily inspired by traditional Celtic folk music and is the pure definition of a true blue regional album.
"The drummer for the album is from Katoomba and I also employed lots of young regional artists, photographers and graphic designers to help out with this project," he shared. "It has been a real collective effort from a lot of young people who are aspiring to make it big."
"I have employed a band of young rural NSW based musicians to go on tour with me. It is fitting that my tour starts at the Cobargo Folk Festival, which is my home festival. The fact that the Yuin Folk Club helped fund the album, I think it is a really appropriate way to start the tour and play in front of my home crowd."
The album was dropped earlier this week and you can check it out on Spotify or on the new rural music platform DME3.
Corey Legge East Coast Tour Dates
2 March – Cobargo Folk Festival (NSW)
8 March – Flow Bar (Old Bar, NSW)
9 March – Dusty Attic (Lismore)
10 March – Lefty's Old Time Music Hall (Brisbane)
14 March – Lazybones Lounge (Sydney)
15 March – Tumut River Brewing Co (Tumut, NSW)
16 March – The Catfish (Melbourne)
17 March – Tumut River Brewing Co. (Tumut, NSW)
21 March – The Stag & Hunter Hotel (Newcastle)
22 March – Ryan's Hotel (Wollongong)
23 March – Club Sapphire (Merimbula, NSW)
Original Article published by Lachlan Roberts on The RiotACT.