You know that fresh new buzz you get after a haircut? The Salvos in Batemans Bay are bringing that feeling to less fortunate people in our community with free haircuts every Wednesday. You even get a meal while you wait!
Salvation Army officer Rachel Knight who coordinates Salvos Connect in Batemans Bay is passionate about the basic human need for connection in the community.
"We weren't designed to live in isolation, whatever we can do to strengthen our community is where our hearts are,"
"People need a place to belong, that's what we want to provide here," Rachel says.
Weekly Newsletter
We package up the most-read About Regional stories of the past week and send direct to your inbox every Tuesday afternoon. Subscribing is the easiest way to keep up, in one hit.
When you call the national emergency assistance line you'll get assessed over the phone then you'll be invited to a local Salvos to collect that assistance.
"In the past people would come, collect the assistance and go," Rachel explains.
"We realised that people are really isolated and their needs are greater then what we were providing.
"We wanted to create a space for people to belong and contribute to."
An unemployment rate of 13.4% puts greater pressure on local charities, approachable services like Salvos Connect look after a huge chunk of people in Batemans Bay who are living with an unreasonable level of discomfort and distress.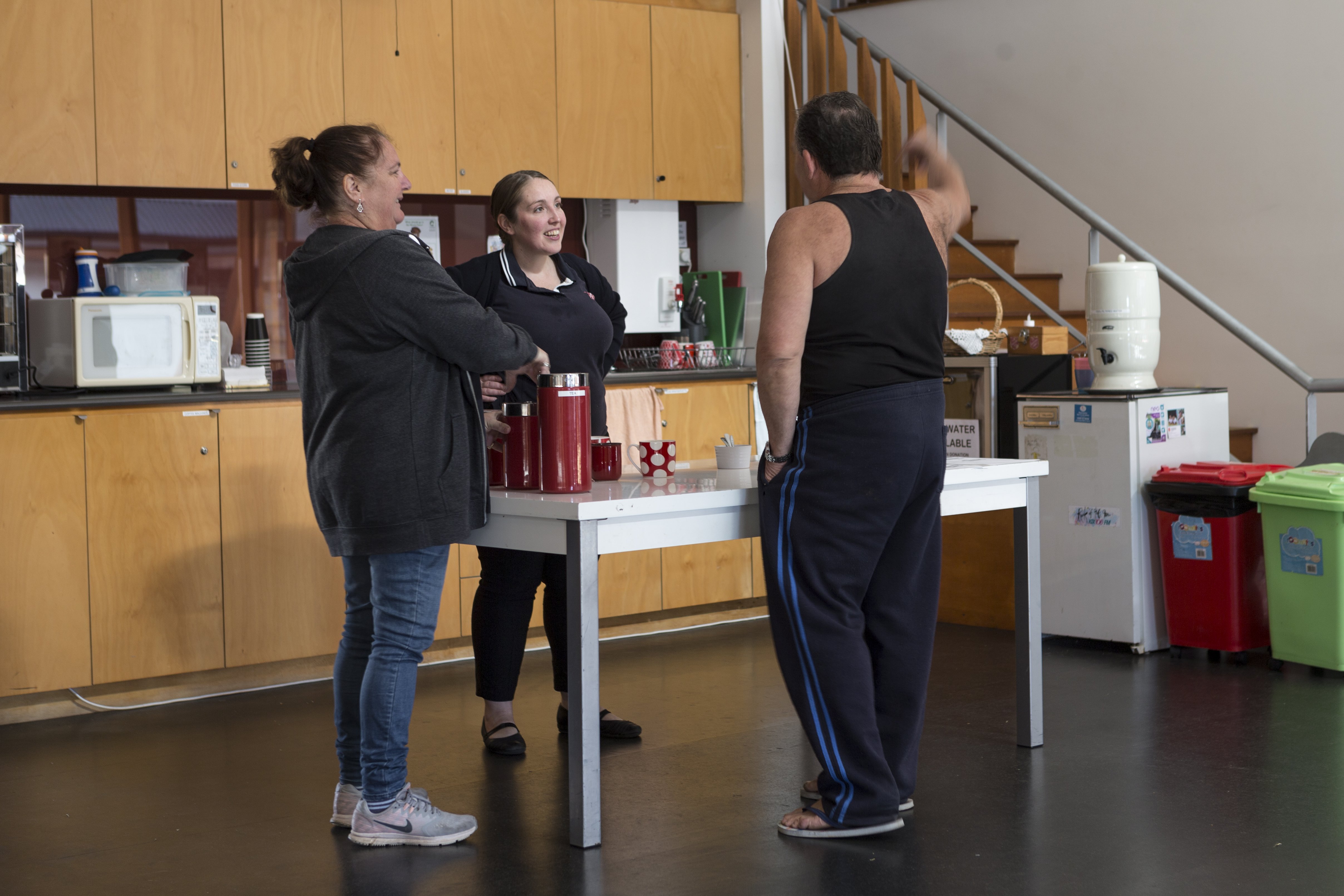 Salvation Army in Batemans Bay. Photo: Elise Searson
The way Rachel's eyes light up when she talks about her job says everything about her purpose, she loves to help people and see them grow stronger.
"We have a hairdresser doing free haircuts every Wednesday," she says.
"We also have a retired home economics teacher who comes in and cooks really low-cost meals."
On a busy day, the Salvos see around 30 people, for some is the first time they have accessed a community service.
The key to making people feel comfortable at the Salvos is the giant puzzle they have. It stays out on the table for weeks until it's finished.
David Parker, who was a theological lecturer for 30 years sees the work he does as a volunteer as adding greater meaning to his life.
"I enjoy helping those who have trouble helping themselves," David says.
"My job here is to talk and I'm good at that.
"The puzzle is a great way to draw people in and break ice when they arrive."
Salvos Connect also offers eligible people with interest-free loans up to $1500 to prevent people from going into further hardship with payday loans.
"I had a conference call this morning about the possibility of increasing this amount so fingers crossed," Rachel says, who recently had a heart-stopping moment when a gentlemen came in and gave her a great big hug, she was taken by surprise because she had no idea who he was.
"I soon realised who it was and was so taken back by his transformation through a number of services partnering together in Batemans Bay, including ours," says Rachel.
"He was physically unrecognisable to me, that was how big the transformation was.
"When I see that I think, there's something great happening here."
The Salvation Army at Batemans Bay is on the Old Princes Highway, phone 4472 9644, free community hair cuts and meals happen each Wednesday between 9:30 and 11:30.