Wake to the sounds of the sea, the sun rising out of the ocean and watch the sunset over the mountains in the evening from this incredible property in Mossy Point.
Located on the oceanfront side of the Mossy Point headland, Ray White Batemans Bay Licensed Real Estate Agent Drew Deck says 141 Annetts Parade has everything oceanfront living brings right in the centre of all the activities the Eurobodalla is known for.
"This is an absolute clifftop home, and you don't get many of these that come up for sale, especially ones that are built like this," Drew says.
If you can drag yourself away from the views, you'll discover an abundance of things you can do in the area.
"It's just a couple of minutes down to North Broulee Beach and a short distance to the Mossy Point boat ramp with kayaking and other activities, such as whale watching."
Architect-designed and locally built, Ray White Batemans Bay Licensed Real Estate Agent Melissa Williams says the five-bedroom, three-bathroom home was designed to be a haven away from life's stresses.
"From the moment you walk in the door, you feel that you're somewhere special," she says.
"The bedrooms are all generous and each room has a lovely feel. The home has also got beautiful window seats with storage.
"Sometimes that doesn't happen, and you get a house where the master bedroom looks good, but the other bedrooms are runners-up."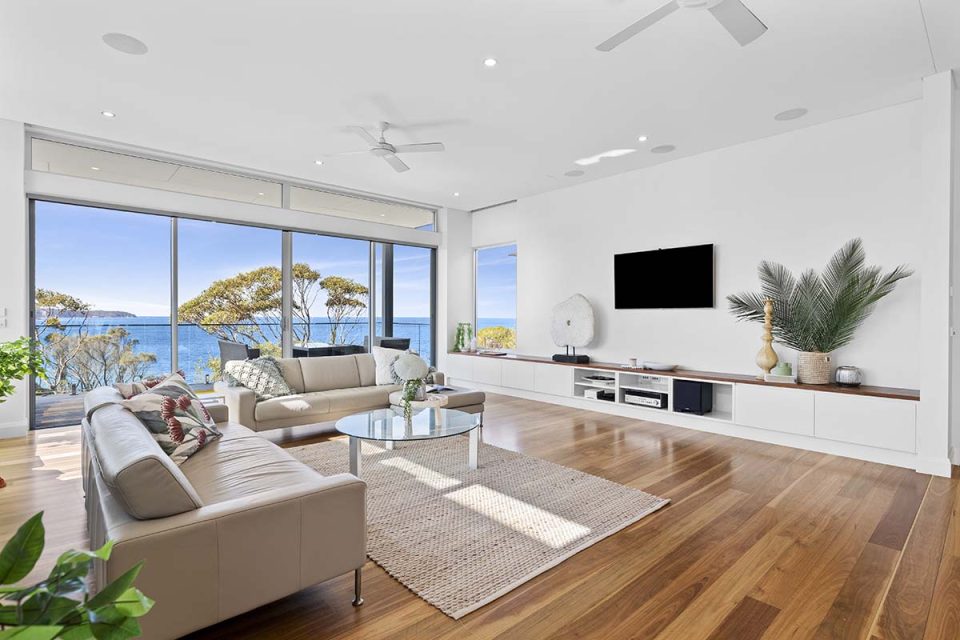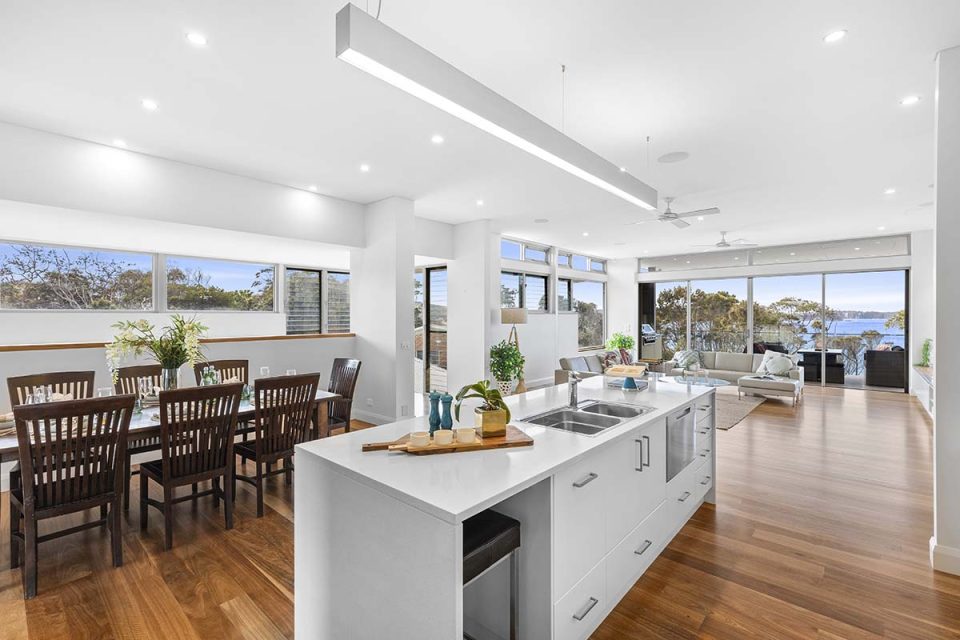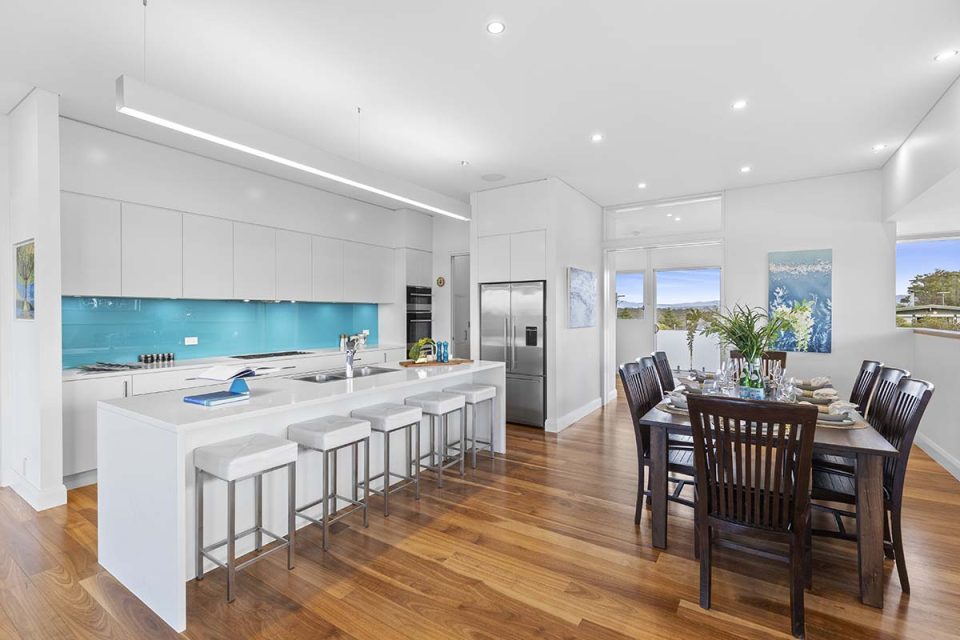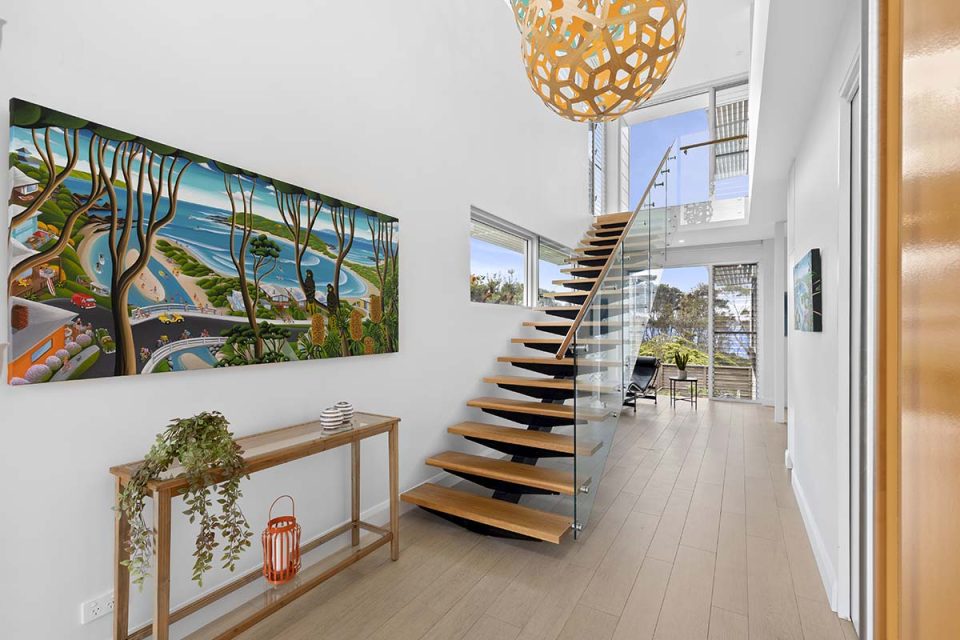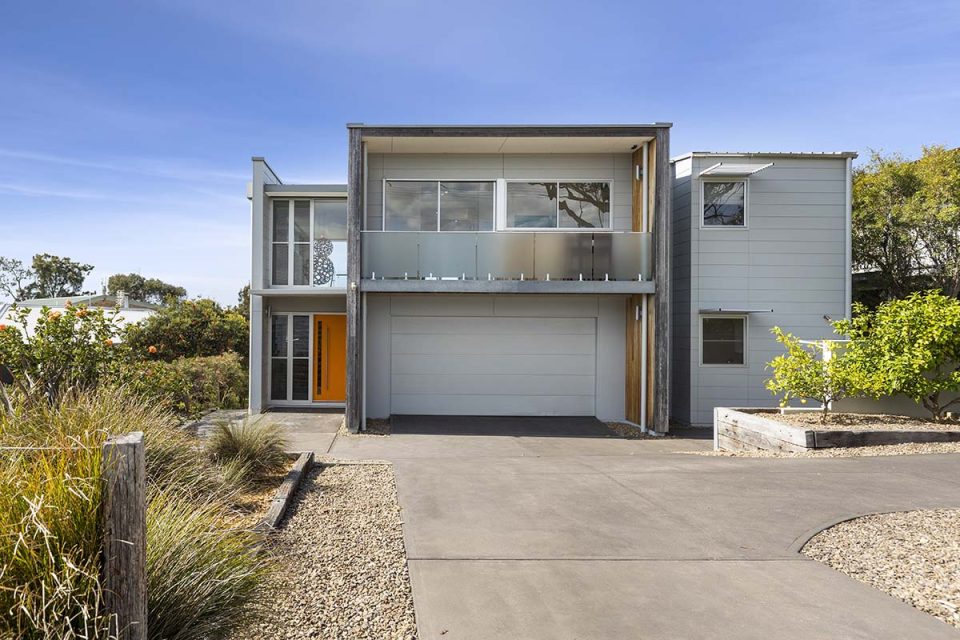 The property also features a butler's pantry, a dumbwaiter and a separate dining area in the kitchen, a Christo slow combustion fireplace and an office space.
Balconies on the two-story house have water and gas connections, while the east-facing balcony is used as an entertaining space with a fridge, barbecue and pizza oven.
Melissa says this would be the perfect home for someone looking to host friends and family.
"It's a very spacious, social home," she says.
"This would be really good for people who like to entertain because there's space for everybody, and you can close off different areas."
The interior design is just as striking as the exterior. The home has stunning feature walls and accents in several rooms that will delight the eye.
"The bright colour scheme makes the home really inviting," Melissa says.
"I enjoy that you've got these pops of colour – it's bold and interesting. This is not a boring, beige house."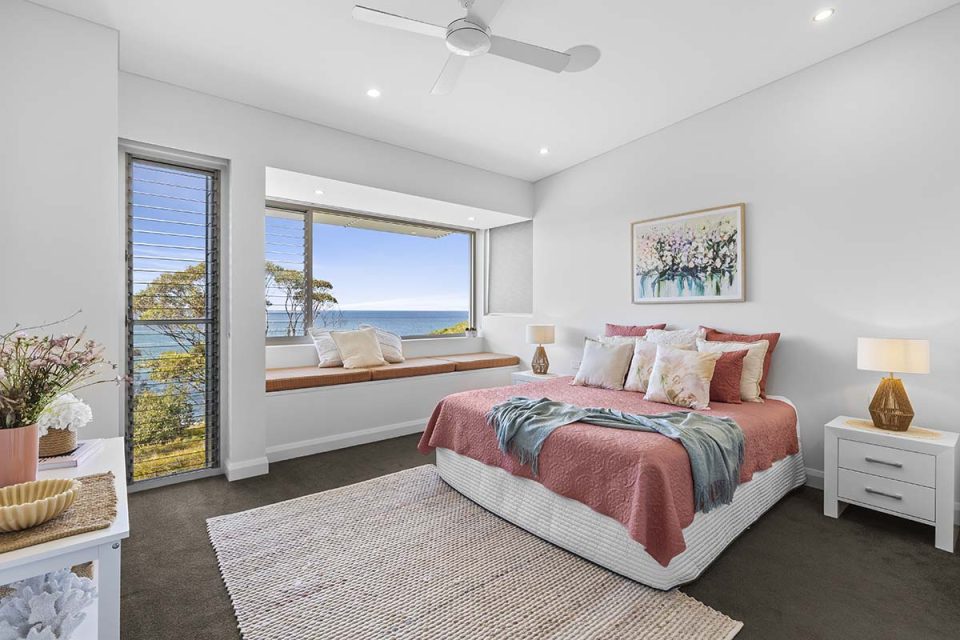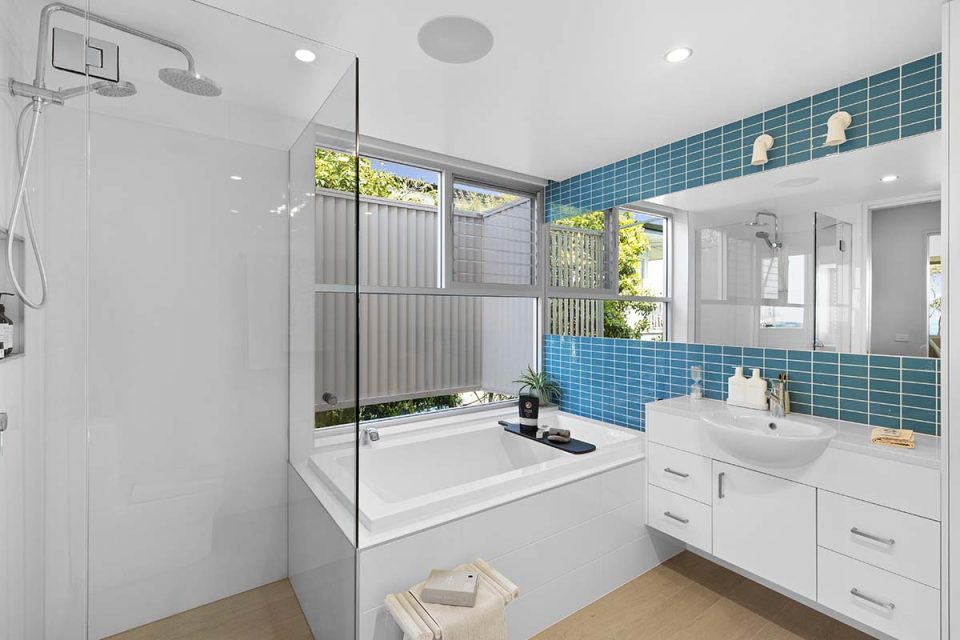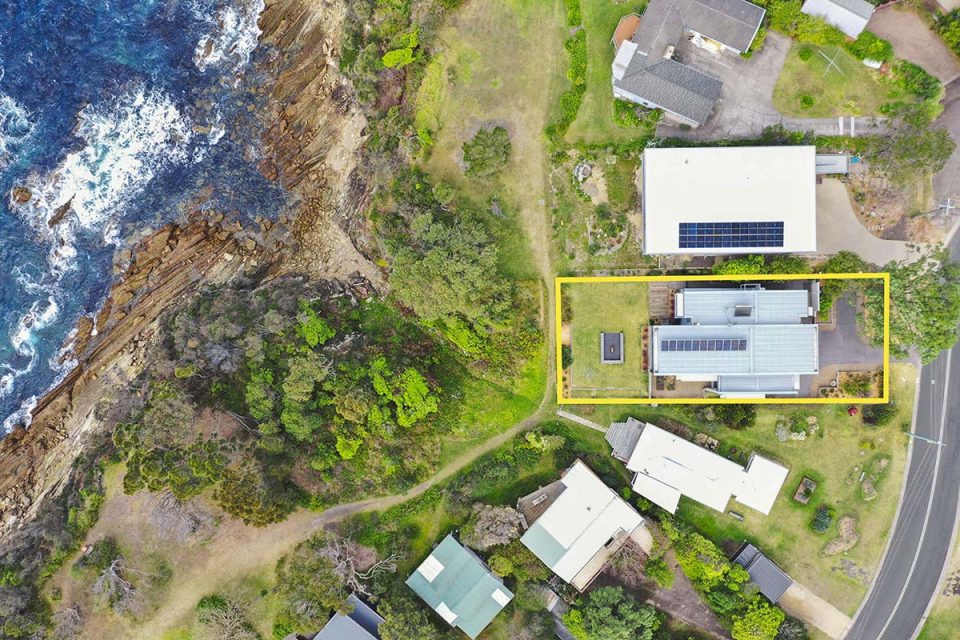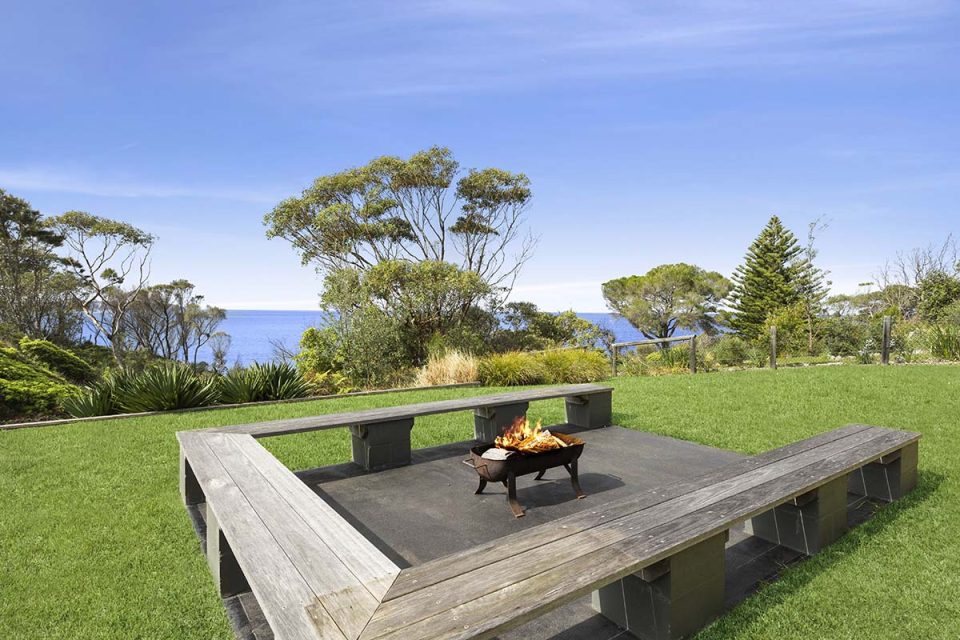 Melissa says 141 Annetts Parade could serve as a full-time home or a retreat for someone looking for an occasional sea change.
"It's a great family home and an absolutely spectacular holiday home," she says.
"It's comfortable and it's a chance to get away and stretch your legs – inside or outside the house – and nobody's going to feel cramped."
"It suits those two different demographics."
Melissa says interest has come from people currently living as far away as Canberra and as close as other towns in Eurobodalla Shire.
In open houses held so far, Drew says visitors were quick to comment on the incredible size of the home.
"It's got room for everybody and everything," he says.
"They all love the open space upstairs."
To find out more about 141 Annetts Parade at Mossy Point, call Ray White Batemans Bay Licensed Real Estate Agent Drew Deck on 0468 340 476 or Ray White Batemans Bay Licensed Real Estate Agent Melissa Williams on 0408 253 481, and be sure to check out all the latest listings on Zango.
Original Article published by Claire Sams on Riotact.