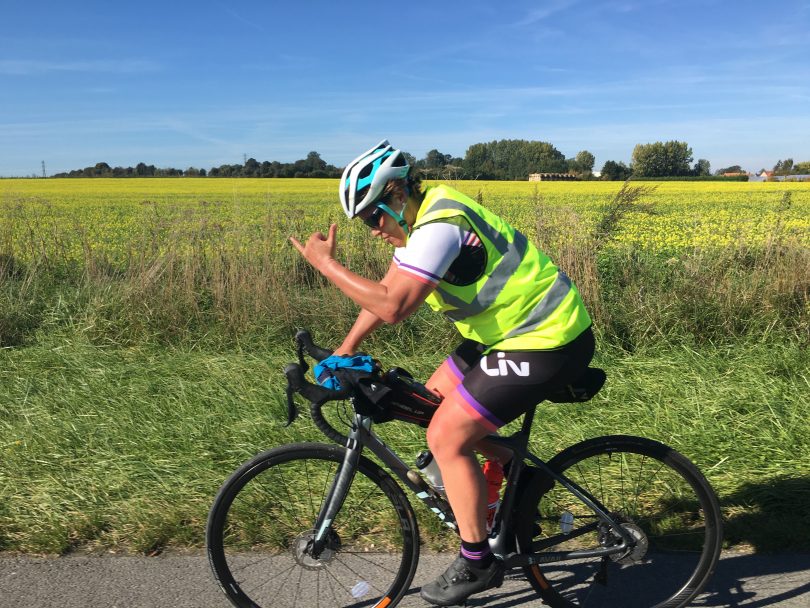 About Regional readers have always loved their local sport, and 2018 was no different. From funding injections for grass roots clubs to gender inequality among football refs, and inspirational sportspeople to talented local high achievers, we covered a diverse range of sporting topics this year.
Can you guess what the number one sports story in 2018 was about? Cricket? Football? Soccer? You might be surprised that it wasn't one of the big-ticket sports, but a tale of a passionate group of fans battling to keep their sport alive.
10. Cooma Red Devils score $30,000 grant for a new canteen at home ground
Coming in at number ten on the top sports stories of the year is a report from Lachlan Roberts with news that Cooma Red Devils Rugby Union Club had received funding to build a new canteen and kitchen at its home ground, Rotary Oval.
"Backed by volunteers and fundraising, it is great to be able to help the club out with funding for a new canteen," Member for Monaro John Barilaro said.
Weekly Newsletter
We package up the most-read About Regional stories of the past week and send direct to your inbox every Tuesday afternoon. Subscribing is the easiest way to keep up, in one hit.
"It can be pretty hard to brave the Cooma weather for training during the week or for games on the weekend, so I know that the community will appreciate a new canteen with the facilities to provide plenty of warm snacks and hot drinks. I know the club is very excited for their new facility."
9. Should referees be paid more to officiate men's matches?
Capital Football came under fire from the football community this year after announcing it would pay referees more to officiate men's matches compared to women's matches next season.
According to a graph obtained by Region Media, referees and their assistants will be offered more money to officiate men's matches in all NPL grades, men's State League competitions and Masters competitions compared to the corresponding women's competitions. 
What did you think about Capital Football's decision?
8. Deek inspiring the next generation
Tim Gavel's inspirational story of a community built by Australian marathon legend Rob de Castella and his Indigenous Marathon Project proved popular with About Regional readers.
The Indigenous Marathon Project was born out of Deek's venture into the Northern Territory to discover Australia's next marathon champion. What he discovered instead was a far greater calling: to lead a generation of Indigenous youth seeking not only to overcome a stereotype but also to be given an opportunity.
The outcome was the birth of the Indigenous Marathon Project with potential Indigenous runners set a task of training for and completing the famed New York marathon.
7. Raw female AFL talent from South East NSW selected for elite program
Ian Campbell reported in October about a new AFL recruit selected as part of an elite group of young athletes to train under the South East Sports Academy.
Amelie Gautier from the Bega Bombers had never kicked a football until this year. But she's now completing 20 weeks of training backed by the AFL Female Development Program. It was Amelie's athleticism and potential for improvement that caught the selectors attention, Ian wrote.
6. 'Wild Wombat' attracts over 200 riders to the forests of Mogo
It was two in a row for Ian Campbell when he reported on the inaugural Jetblack Wild Wombat mountain bike event in Mogo, which attracted over 200 riders from all over NSW and the ACT in December.
The aim of the event? To complete the most laps in a 12 hour period. Team relay classifications were popular with groups of up to six taking to the 10 km loop track around Deep Creek Dam south of Batemans Bay. Almost one-fifth of the field competed in the 'Wild Solo Challenge' where riders were timed in age groups as they clocked in one lap after the other.
5. Teacher pushes her mind and body to its limits to shatter expectations
There is no shortage of stories that inspire in this world. You can find them in the most obvious places, but there are also plenty in our local community. And Lachlan Roberts found one such story in a classroom, where a teacher's accomplishment proved that inspiration is in no short stock in the region.
Karabar High school teacher Laura Marshall became the first solo Australian woman to complete the Enduroman Arch to Arc – a triathlon from London to Paris.
The event involves a 140km run, a 35km swim across the English Channel and a 300km cycle from Calais to the Arc de Triomphe in Paris. It is the world's toughest ultra-endurance triathlon, and completing it is an extraordinary feat that is hard to comprehend, Lachlan wrote.
4. Cooma figure skater Callum Bradshaw battles stigma off the ice with grace and poise
Competing in a female-dominated sport in Australia, people would often question or poke fun at figure skater Callum Bradshaw, who chooses to spend his spare time on the ice rink practising graceful pirouettes and 360 jumps while wearing tights.
But after returning from Slovenia where he represented his country at his first ISU Junior Grand Prix, all the odd glances and remarks Callum has received over the years were worth it, as Lachlan Roberts reported.
3. Narooma Lions & Merimbula Diggers highlight need for MND research
Aussie Rules communities in the Bega Valley and Eurobodalla came together in August to remember two local men who had a love for the game and their clubs and battled bravely with Motor Neurone Disease. As Ian Campbell reported, the sport played backdrop to an all-day fundraising event for the Fight MND Foundation.
2. Clean sweep in all three footy codes for Eden women
Eden has a long history of passionate support for its footy, and this year its teams didn't let it down.
In a history-making rush of adrenalin, Eden's women had a September full of successes, starting with a win for the Eden Tigrettes in the League Tag – a first since its inauguration in 2012.
The following weekend, the women's first grade soccer team came away with the grand final trophy for the second consecutive year. Then, five women from this team backed up the next Saturday to take out the Sapphire Coast AFL Women's Premiership – their third in a row.
1. Speedway: Canberra's forgotten sport
About Regional readers were alarmed to read that noise testing results and complaints may have effectively sounded the death-knell for speedway in Canberra, at least in the short term, with apparently no room for negotiation. And with Southern NSW sharing a passion for motorsport with those in the ACT, Tim Gavel's article resonated with readers over the border too.
The article concluded by reflecting on the future for motorsport in Canberra, with Tim writing it appears as though the sport has been placed in the 'too hard basket'.
What were your favourite sporting moments of 2018 in the region? Let us know in the comments.