Julie Rutherford Real Estate offers a wide range of exclusive properties for sale, from rural to beachfront to residential, commercial, and industrial.
Julie and her local team can also set you up with short term holiday accommodation and longer term, permanent rentals.
Covering Bermagui, Cobargo, Quaama, Tilba, Mystery Bay and surrounding districts.
"It's about people first, helping them buy, sell and manage their properties," Julie Rutherford.
Open Monday to Friday 9am to 5pm, Saturday 9am to 4pm, drop by Shop 10, Bermagui Fisherman's Wharf, Lamont Street, phone 02 6493 3444 or email
---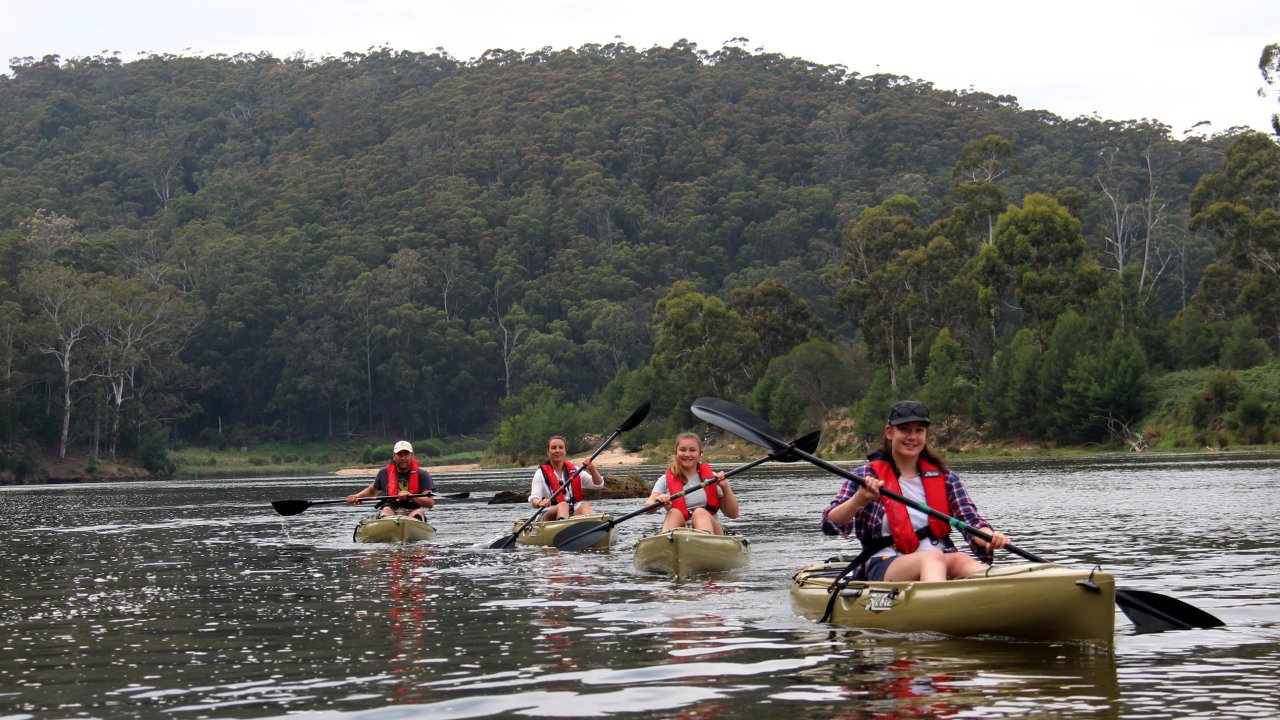 Kiah Wilderness Tours,  10 minutes south of Eden is owned and operated by long-time Sapphire Coast and Kiah locals, Jenny and Arthur Robb.
Jenny has lived at Kiah for over 33 years and Arthur for nearly 20.
Many hours have been spent exploring the beautiful Kiah river – mostly by kayak.
"We know the river, its tides, its deep pools, and shallows, its birds and fish, its wonders," Jenny says.
Explore nature at your own pace on this idyllic coastal estuary, brimming with wildlife.
Check the website for tour options or speak with Jen on 0429 961 047.
---