The pressure those on fixed and low incomes feel day to day is building as a Federal Election issue, but a number of Eurobodalla community organisations are already well advanced in helping people who walk in those shoes.
For the last two years, and with a bit of luck the year ahead, SAGE and the South Coast Health and Sustainability Alliance (SHASA) have led an initiative that has installed 150 backyard veggie beds into the homes and lives of people receiving Centrelink payments.
This first of its kind scheme is putting food on the table, bringing people together, and helping tight budgets go further.
"The problem for low-income people is that they just don't have the resources available to set up a veggie bed," says Kathryn Maxwell, SHASA Chair.
"So not only did we decided that we were going to provide some really sound advice about growing veggies, we were then going to give people the means to do it."
Weekly Newsletter
We package up the most-read About Regional stories of the past week and send direct to your inbox every Thursday afternoon. Subscribing is the easiest way to keep up, in one hit.
What followed were workshops led by SAGE biodynamic farmer Kyle Levier held in venues across the Eurobodalla – Tuross Head Community Garden, Narooma Men's Shed, Bateman's Bay Men's Shed, Tuross Head Men's Shed, and of course the SAGE Garden in Moruya.
Over 200 people took part and learnt the basics on how to successfully grow veggies and herbs, particularly in raised garden beds. Participants also received handouts on good local suppliers, a planting and composting guide,
seedlings to get started, and a good feed and a cuppa.
The veggie install team powered by the drive of Robert Cove and Kathryn Maxwell then swung into action building 96 raised beds during 2018, adding to the 54 completed in 2017.
A team of 19 other volunteers rallied to help get the job done.
At each install, a load or "wonderful veggie mix" from D & A Excavators at Bodalla formed the bed of future growing success, along with a good cover of sugar cane mulch and a $10 voucher for seedlings from Phil Timms stall at the Moruya Country Markets and SAGE Farmers Market.
"We travelled as far south as Bermagui and as far north as Surfside," Kathryn says.
Aside from individual beds in local backyards the scheme also completed a number of new beds at the Tuross Head Community Garden and restocked two very large veggie beds at the Moruya Women's Refuge.
"And assisted by the Tuross Head Men's Shed we installed 30 veggie beds around Tuross Head, what an amazing, connected community of gardeners," Kathryn beams.
Loading Gallery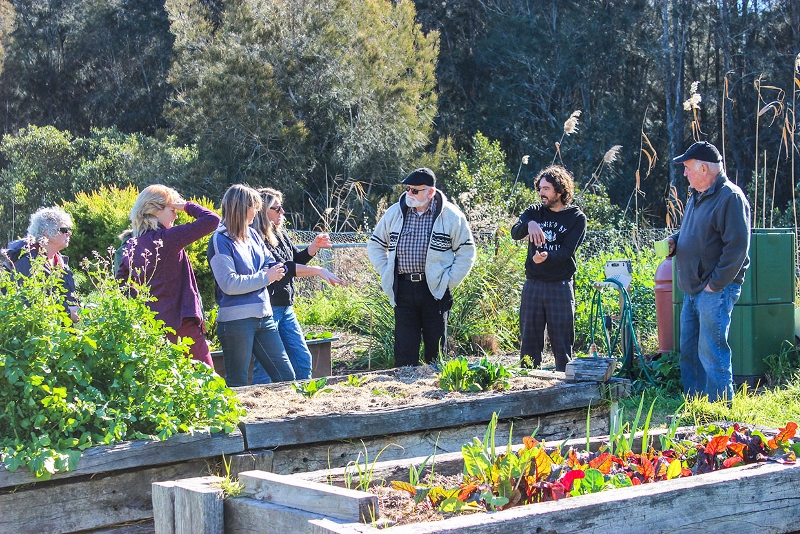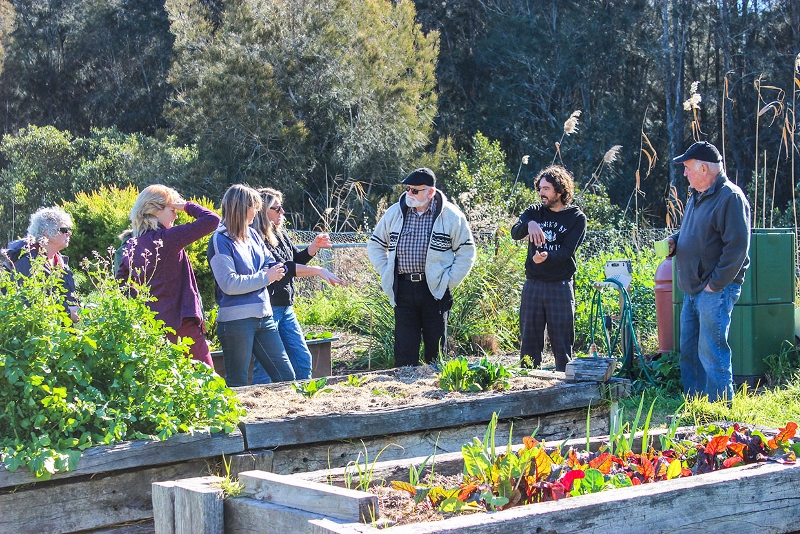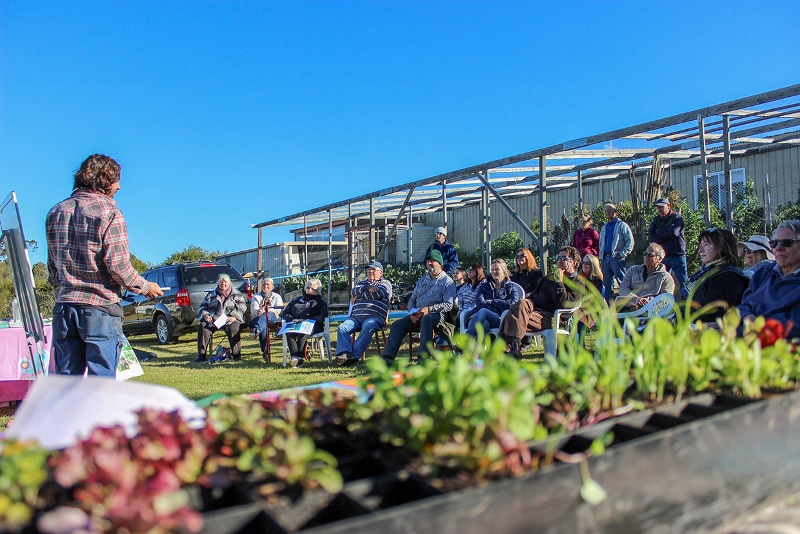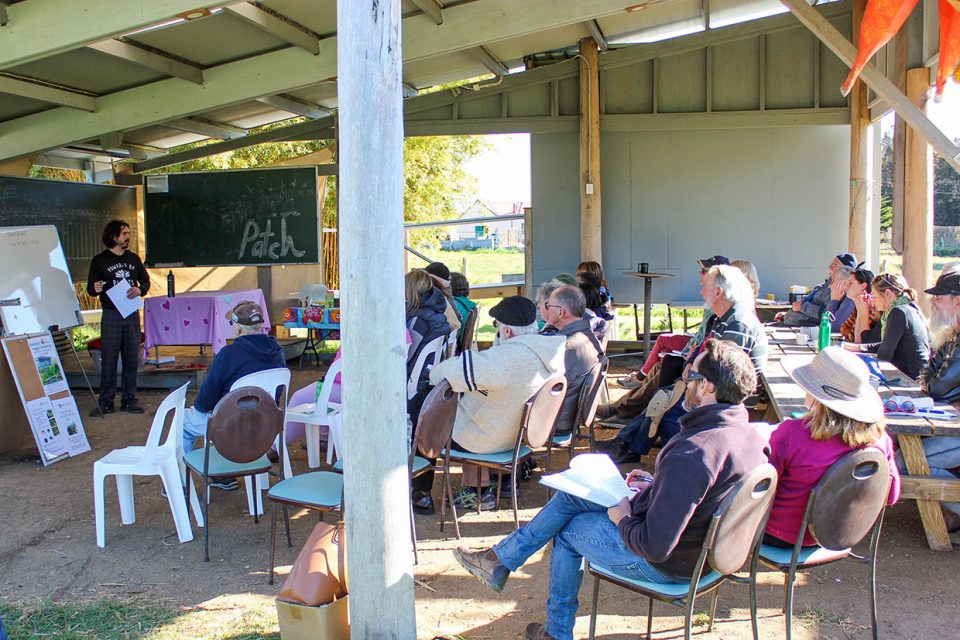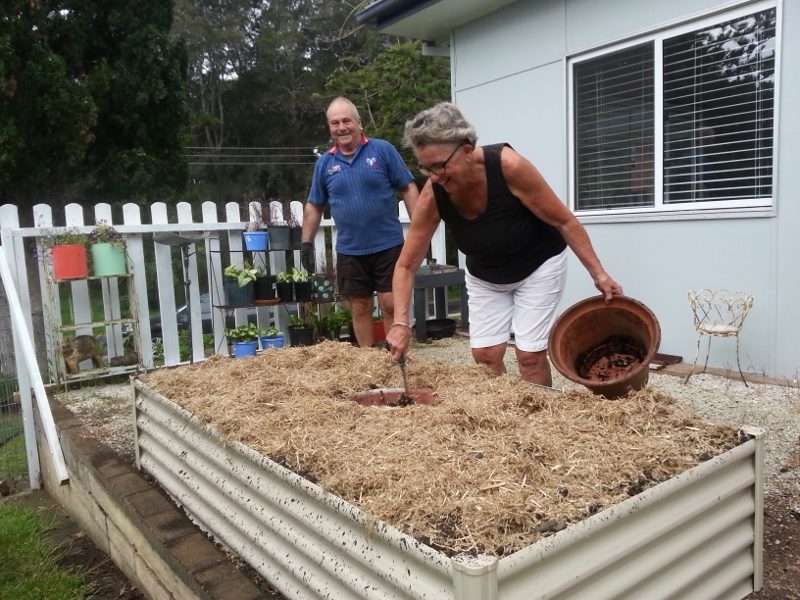 1/25
The works over the last two years have been made possible by a grant from the IMB Community Foundation, 'Veggies for All' is hoping for a third round of funding in 2019 to extend the good deeds.
"For a lot of low-income people, this is the only way they are going to get nice fresh veggies and herbs – I mean have you seen the price of herbs?!" Kathryn says.
"For these people, its the only fresh parsley or basil they are going to get."
Those on the receiving end include pensioners, people with a disability, and single-parent households.
Kathryn says, "For each group, it's meeting a really important need and it's been good for their overall wellbeing – people getting out in the garden and growing things."
"And we have even done installs for homes next door to each other and it gets them talking to each other, sharing produce – a really important social aspect.
"In fact, there has been a little gardening group set up at Malua Bay as a consequence of this project."
A further 40 home veggie beds for Centrelink recipients is also part of the 2019/20 ambition.
"And what we are hoping to do this year is set up a community garden at the Anglican Parish site in Moruya for those who don't' have a backyard."