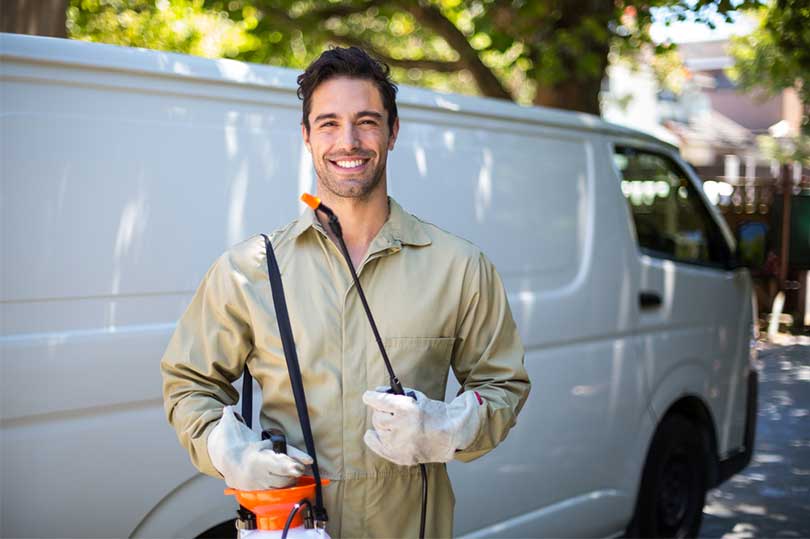 A pest infestation can have dire consequences. Not only are bugs and rodents messy and dirty, if left to make a home in your property, they can cause costly damage. That's why it is vital to get in contact with a top-quality pest controller as soon as possible.
To ensure you get the best service on the market, we have researched the best pest controllers in Batemans Bay. These companies have years of experience and can eliminate all common household insects and small mammals from your residential or commercial property.
So, what are you waiting for? Here are the top three pest controllers in Batemans Bay.
What makes a great pest controller?
Eliminating pests from your home or office is serious business. You want all bugs and rodents gone permanently. To make that happen, you'll need to enlist the services of an expert pest controller – here's what to keep an eye out for when making your decision:
Knowledgeable: The highest quality pest controllers in Batemans Bay are well-versed in pest removal. They know the most effective treatments for ridding nasty critters from your property.
On time. Like any service provider, the best in the industry turn up on time, every time, and always get the job done promptly.
Fairly priced. No one wants to be ripped off, right? The most reliable pest controllers charge a fair price for their services and always deliver what they promise.
Effective treatments. At the end of the day, you're hiring a pest controller to remove pests from your home or business premise. You need an expert with highly effective treatments that not only get rid of pests today but also prevent them from coming back again.
The Top Three Pest Controllers in Batemans Bay according to you
To be listed in our Best of Region series, each business needs to have consistently received positive feedback on both Google and Facebook and maintain a minimum average of 4/5 stars.

Experienced and honest, the team at Bates Pest Control are true pest control professionals. All of their technicians hold up-to-date, certified pest control licences and have full insurance. With a proven track record of happy customers, this family owned and operated business is a fantastic option for all pest removal jobs, big and small.
3 Rivers Pest Control is a local pest control company with years of experience in delivering industry-leading pest removal services to both residents and businesses in the Batemans Bay region. All technicians are licensed, qualified, and trained, and can help you tackle any and all pest infestations.
Got termites? A1. Apest Termite Control are the termite (white ant) specialists. With more than two decades of experience and an astounding 100 percent success rate, the team at A1. Apest Termite Control can help you with all domestic and commercial termite eradication and prevention.
Who did you pick?
Thanks to our commenters who have provided insightful feedback on the best and worst Batemans Bay Pest Controllers.
If you believe we have got it wrong, please let us know.
Please comment below detailing your experience with Batemans Bay based Pest Controllers? Who would you recommend? Who would you use again? Who would you steer clear of?