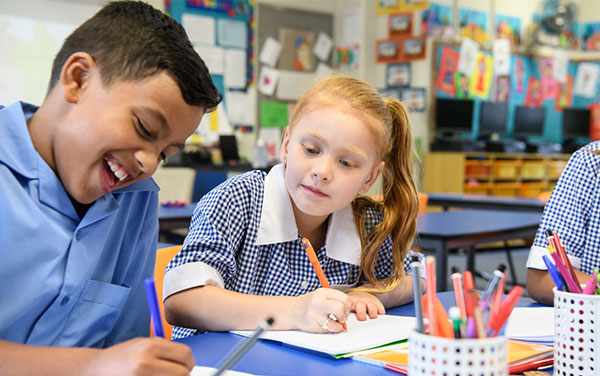 Your kids mean everything to you. Their health, happiness, and wellbeing are of paramount importance. That's why you don't take choosing a school lightly.
School has a significant impact on the life of a child. It's where they spend the majority of their time between the ages of five and 18. You only want the best for your family – you want your kids to have every opportunity at their fingertips.
To help you uncover the best school for your child, we asked Jindabyne Bay locals to share their experience with schools in the local area. Now, the results are in.
In this article, we'll reveal the three schools that came out on top. Let's jump right into it.
What makes an excellent school?
Not sure what, precisely, you should be looking for when researching potential schools? No worries. Start with these must-have characteristics:

Weekly Newsletter
We package up the most-read About Regional stories of the past week and send direct to your inbox every Thursday afternoon. Subscribing is the easiest way to keep up, in one hit.
Welcoming community. Whatever your background, you and your family should feel welcomed and accepted within the school community.
Excellent academic results. Academic results are essential. Look for a school that consistently performs above average.
Opportunities outside of the classroom. School should be a multi-dimensional experience that exposes your child to a whole host of unique experiences.
Passionate teaching staff. Dedicated teaching staff are ready to go above and beyond to assist your child and give them the best shot at success.
The top schools in Jindabyne Bay according to you
To be listed in our Best of Region series, each business needs to have consistently received positive feedback on both Google and Facebook and maintain a minimum average of 4/5 stars.
Without further ado, it's time to revel which Jindabyne Bay schools made the cut. Here are the locals' top picks.
Snowy Mountains Grammar School is a private K-12 co-educational school that caters to both day and boarding students. Tucked away in the foothills of Australia's idyllic alpine mountain region, this highly regarded school offers an educational experience like no other. The unique environment provides Snowy Mountains Grammar School students with a whole host of opportunities and experiences, many of which they will remember for the rest of their lives.
Jindabyne Central School is a government-funded K-12 co-educational school located in the scenic Snowy River Shire. With over 850 students, this popular school welcomes students from a diverse range of cultural and socio-economic backgrounds and offers a vibrant, enriching school community for all.
Since 1995, Redlands Winter School has offered an opportunity for students from years 7-10 to combine their academic studies with snow sports training. The only school of its kind in the Southern Hemisphere, Redlands Winter School provides the full spectrum of academic courses alongside world-class snow sports experiences. At this one-of-a-kind school, students' experiences go far beyond the classroom.
Who did you pick?
If you believe we have got it wrong, please let us know.
Have you had any experience with the schools listed above or others in the region? Share your honest feedback in the comments area below for our readers to check out.