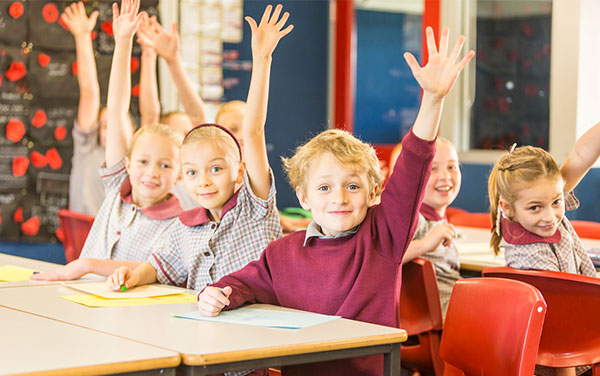 Family means everything, and the health and happiness of your children are always your top priority. That's why you are willing to search high and low to find them a supportive, welcoming school.
To help you discover a primary or high school in the Batemans Bay area that helps your child reach their full potential, we asked the locals to share their real-life experiences. Now, the results are in.
Read on to discover the top three schools in Batemans Bay and surrounding areas. Let's get started.
What makes an excellent school?
School is multi-faceted. Yes, it's about achieving the best possible academic results – but there's so much more. Remember, children spend the majority of their waking life a school. Keep an eye out for the following traits and rest easy they are well cared for:
Welcoming community. Whoever you are and wherever you come from, you and your family should be comfortable and welcomed within the school community.
Competitive academic results. Children love to learn. The right environment fosters their natural curiosity, allowing them to achieve fantastic academic results.
Opportunities outside of the classroom. Whether it's sport or debating, the best schools offer ample unique opportunities outside of the classroom.
Dedicated teaching staff. Passionate teaching staff are ready to go the extra mile to assist your child and give them the best chance of success.
Is there anything else you look for in a school? Let us know below.

Weekly Newsletter
We package up the most-read About Regional stories of the past week and send direct to your inbox every Thursday afternoon. Subscribing is the easiest way to keep up, in one hit.
The top schools in Batemans Bay according to you
To be listed in our Best of Region series, each business needs to have consistently received positive feedback on both Google and Facebook and maintain a minimum average of 4/5 stars.
It's now time to reveal which schools in the Batemans Bay region came out on top. Here are the local favourites.
Batemans Bay Public School is a government-funded co-educational school catering to years one to six, plus preschool and kindergarten students. The school's passionate teaching staff strive to deliver stimulating learning experiences through high-quality literacy programs, extra-curricular activities, and an active student leadership body.
Inclusive, comprehensive, and highly regarded, Moruya High School is a co-educational public high school on the South Coast of NSW. This school fosters a positive, respectful, and supportive environment that allows students from all walks of life to engage in their education. Students leave with a life-long passion for learning and a skillset suited to today's ever-changing world.
St Bernard's Primary School is a Catholic co-education primary school in the Batemans Bay area. By creating a strong sense of belonging, the dedicated teachers help students develop a sense of independence and confidence both in and outside of the classroom.
Who did you pick?
If you believe we have got it wrong, please let us know.
Have you had any experience with the schools listed above or others in the area? Share your honest feedback in the comments area below for our readers to check out.