Over the last two years, TEDx Sydney has found a home in the hearts and minds of the Bega Valley.
For a third consecutive year About Regional and the Bega Valley Commemorative Civic Centre are partnering to bring this day of ideas and conversation to Bega for a unique day of thinking and inspiration.
TED is a nonprofit organisation devoted to spreading ideas, usually in the form of short, powerful talks (18 minutes or less). TED began in 1984 as a conference where Technology, Entertainment, and Design converged, and today covers almost all topics from science to business to global issues
The theme for TEDx Sydney in 2019 is 'Legacy' – What have we been left with? What are we doing with what we've been left with? What will we leave behind?
Legacy can be personal, organisational, cultural or generational.
Weekly Newsletter
We package up the most-read About Regional stories of the past week and send direct to your inbox every Thursday afternoon. Subscribing is the easiest way to keep up, in one hit.
On Friday, May 24, here in your own community, via the magic of a live stream from International Convention Centre you will be taken on the same journey as those in Sydney.
You will learn new things, experience new technology, meet and connect with interesting local people and of course watch inspiring talks, performances, and films in the comfort and convenience of the Bega Civic Centre.
This year the ticket price ($20) covers food for your brain, soul, and tummy! Aside from the full TEDx Sydney experience, you can indulge on a solid morning and afternoon tea prepared by the Civic Centre's in-house chef.
We would love you to join us and be a part of the local conversation that happens on the sidelines. Money raised on the day goes towards securing another stellar line up of speakers for the 'Festival of Open Minds' on September 14 at the Bega Civic Centre.
The TEDx Sydney – Bega Satellite live stream runs 9 am to 6 pm, Friday, May 24 with a delicious morning and afternoon tea. For lunch, we invite you to bring your own and sit in Littleton Gardens or head to one of Bega's nearby cafes.
Tickets are $20 for the whole day, including refreshments and available now via South Coast Tickets or on the day at the door.
TEDx Sydney speakers…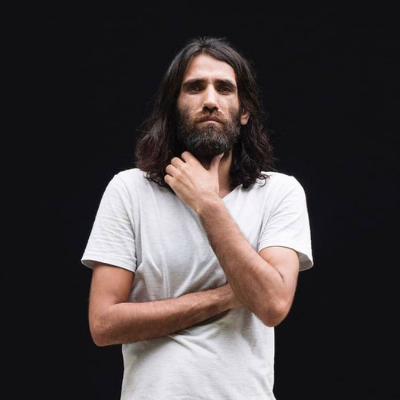 Behrouz Boochani
Behrouz Boochani is a Kurdish journalist, writer, poet and filmmaker.
He has been held in Manus Island Detention Centre since 2013. During his time in detention, he has published regularly with The Guardian, and his writing also features in The Saturday Paper, Huffington Post, New Matilda, The Financial Times and The Sydney Morning Herald covering the plight of his fellow refugees.
In 2018 he published his novel — 'No Friend But the Mountains: Writing from Manus Prison', which won Australia's most valuable literary award, the $100,000 2019 Victorian Prize for Literature.
Boochani remains in detention on Manus Island.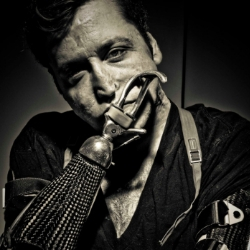 Tom Nash
At the age of 19, Tom lost both his hands and both of his legs to a deadly disease. Since then he has rebuilt his life, using prosthetics to master tasks that many able-bodied individuals often take for granted.
An example of the expression 'That which does not kill us, makes us stronger', his story inspires and amuses, while leading audiences down a path of lateral thinking, problem-solving, and self-reflection.
Tom views his physical configuration as simply a type of adversity as common as any other and says; "Everybody has hurdles, and everybody has some kind of disability, whether it be visible or invisible, external or internal, physical, mental, or emotional. The adversity is what helps build our character."
Tom's story of getting his life back on track one step at a time, is truly inspirational and demonstrates that despite significant hardship, the human spirit and 'will to live' can prevail.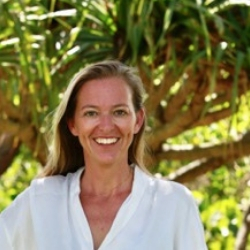 Kim Graham-Nye
Kim Graham-Nye is irrepressible when it comes to ending nappy waste. With one cup of oil in each nappy and 450 billion nappies entering landfills or our oceans every year – nappies are a dirty business.
Kim and her husband Jason founded gDiapers in 2005. Both are determined to shift the global nappy industry from oil-based to renewable based; from landfill-bound to resource generation; and from a burden to our children to inspiration on how to re-imagine consumer goods in a circular economy.
In short, nappies will no longer be a dirty word.
Hedayat Osyan
Hedayat is a 27-year-old former refugee from Afghanistan who came to Australia in 2010.
He has a Bachelor Degree in Politics and International Relations and an Honours Degree in Arts and Design from the University of Canberra.
He has worked as a youth consultant and advisor for many organisations to assist refugees in establishing their new lives in Australia.
Currently, he is also the founder and managing director of social enterprise, Nick Tiling Services, which employs and supports refugees and asylum seekers. He is on a mission, to empower refugees and asylum seekers through providing training and employment opportunity.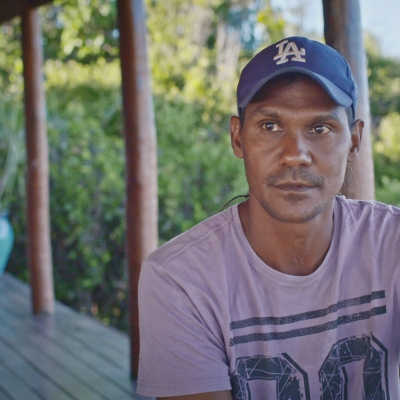 Albert Wiggan
Albert Wiggan is a Bardi-Kija-Nyul Nyul man from the beautiful waters of Boddergron (Cygnet Bay) on the Dampier Peninsula, he is passionate about culture, country, and Indigenous science.
When the West Australian Government tried to build the world's largest LNG plant at James Price Point, Albert lobbied the Supreme Court and fronted a blockade until the developer withdrew from the project.
He now works as an environmental consultant with the Nyul Nyul Rangers, is Deputy Chair of the Kimberley Indigenous Saltwater Science Project, Indigenous Chair for Bilbies Australia's National Recovery Team, and is the Nyul Nyul representative on the board of the Kimberley Land Council.
Albert has toured international stages as a speaker and musician with John Butler, and has worked in film and television for the last ten years. He lives with his wife and three children on Nyul Nyul Country in Beagle Bay community.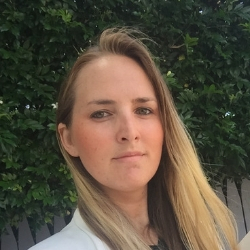 Tara Djokic
Tara is a PhD candidate at the Australian Centre for Astrobiology of the University of New South Wales. Her PhD work is focussed on the geological setting and ecology of some of Earth's oldest evidence for life in the approximatly 3.5 billion-year-old 'Dresser Formation' located in the Pilbara of Western Australia.
Her work has led to the production of an online virtual field trip which has been used in a second-year Astrobiology course at UNSW since 2016 to teach multidisciplinary science students about early life on Earth, geology and scientific practice.
Tara's research has also led to her involvement in an upcoming IMAX documentary called 'The Story of Earth', which as its title suggests, illustrates Earth's 4.6 billion year history, as it is currently understood.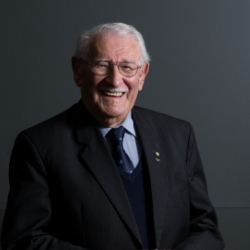 Eddie Jaku OAM
Eddie's family considered themselves German, first, Jewish second.
On November 9, 1938, the night immortalised as Kristallnacht, Eddie returned home from boarding school to an empty house. At dawn Nazi soldiers burst in, Eddie was beaten and taken to Buchenwald. Eddie was released and with his father escaped to Belgium and then France, but was again captured and sent to a camp, and thereafter to Auschwitz.
On route, Eddie managed to escape back to Belgium where he lived in hiding with his parents and sister. In October 1943, Eddie's family were arrested and again sent to Auschwitz where his parents were both murdered.
In 1945, Eddie was sent on a 'death march' but once again escaped and hid in a forest eating slugs and snails until June 1945 when he was finally rescued.
Eddie has volunteered at the Sydney Jewish Museum since it's inception in 1992. Self-proclaimed as 'the happiest man on earth', he saw death every day throughout WWII, and because he managed to survive, made a vow to himself to smile every day.
Check the full list of speakers and performers at the TEDx Sydney website.
The TEDx Sydney, Bega Satellite live stream runs 9 am to 6 pm, Friday, May 24. Tickets are $20 for the whole day and include morning and afternoon tea. Book now via South Coast Tickets or buy tickets on the day at the door.