"She sent me a text messages saying I think your job just showed up," Indi says.
"I looked at it and I just went, you know what? I can not not apply.
"And I arrived in mid-May," Indi says, remembering how he came to be an Australian volunteer influencing the radio airwaves at a Fiji commercial radio station.
Indigo Wood is a 30 something fella who grew up in Tathra, on the New South Wales Far South Coast.
His passion and profession is radio, however the ad on the internet that his sister alerted him to came a long time after his last stable job in the industry. It had been almost seven years since Indi had been full time in a radio studio.
"Battling against the scarcity of jobs and the competition," Indi says.
"Trying my damnedest to find a place for myself in that industry."
So there was an element of self-doubt when Indi met the team he'd be working with at Mix FM – Fiji's Best Mix.
"I walked into this job wondering if I was up to it and whether I would actually know what I was doing," Indi explains.
That feeling has now passed and six months after arriving, Indi says he can see his knowledge and experience adding weight and creating positive change in those around him.
But it's learning that goes both ways.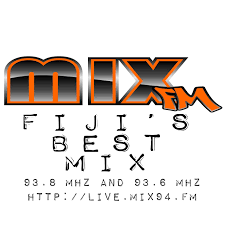 Based in Fiji's second largest city, 24km north of Nadi, Mix FM broadcasts out of Lautoka which sits in the heart of Fiji's sugar cane country and is Indi's home until May next year when his 12-month contract comes to an end.
Employed by Australian Volunteers for International Development (AVID), the former Bega High student and RMIT graduate, is technically a volunteer but is paid a monthly allowance.
"I am here as a trainer to offer advice and try and build some frameworks around better ways of broadcasting, better interviewing techniques, better presentation style," Indi says.
The AVID program aims to share skills and build relationships with people and organisations in developing countries. It is funded by the Australian Government and managed by the Department of Foreign Affairs and Trade as part of Australia's official aid program.
"Being able to educate and inform your community is really powerful," Indi says.
"In the case of natural disasters, everyone's power goes out, everyone is hiding in bunkers in a cyclone situation.
"But they still have wind up or solar radios and as long as even just one tower stays standing, that's how all the information is shared," Indi explains.
Better communication in those sorts of situations is central to Indi's mission and sits alongside those more traditional forms of aid we see the Australian Government provide.
Opportunities with AVID exist across the full breadth of industries and professions, Indi arrived in Fiji with people who were taking up AVID roles in the health, disabilities, and education sectors.
"Giving these guys the skills to be able to research and write clear cut information that they read on air, that informs the public what to do, what not to do, that's a huge benefit," Indi says.
Outside of those acute emergency and recovery situations, this student of contemporary journalism and newsroom practice is hoping to develop a more rigorous public affairs culture among the Mix FM team.
"It might not be a really obvious thing but it (a questioning and enquiring media) is a really important thing as far as the development of a society goes," Indi believes.
One early cultural difference he had to work around was the generally polite nature of Fijian society, where the idea of questioning someone of standing or someone with power was seen as totally inappropriate by many of the radio station's staff.
"They'd be doing an interview with someone who's considered an expert, and I'd be saying 'hang on' what did he mean by that? push him," Indi says.
Those different ways also have a value that Indi recognises and is keen to learn from. There is no sense from him that 'the Australian way" is the right way, he is very aware of the learning potential his 'Fiji time' offers him.
"The amount of effort that is put into showing that you have manners and that you acknowledge people around you, and respecting your elders – that's everything in this society," Indi says.
Feedback from management and listeners has been positive, with Indi's style and presentation suggestions picked up by keen, receptive radio staff. A quick result that perhaps other volunteers don't get to experience.
"Within a week there were three or four bad habits that they had that were gone," he says.
Most pleasing to Indi's ears it seems is that presenters are spending more time planning and thinking about what goes to air, before it goes to air.
"It's been such a huge change in my life to be finally doing something in this industry," Indi beams.
"The right team of people in the right place, you can't go wrong, it's amazing."
*Listen out for a full interview with Indi in the About Regional podcast next week.