Tathra's hardest day has been captured by its youngest residents in big, bold words, ideas and colours.
Students of Tathra Public School have launched a book that pulls together the day bushfire swept into their community and the days that have followed.
"We were looking at ways to have our children reflect on what happened in March without putting them under any undue stress," says Principal Lisa Freedman.
In 50 plus pages, 'When The Fire Met The Sea' takes its reader on a story arc that starts with the building fire weather of March 18, 2018, through to a sense of pride in the strength and power of community.
"Some residents stayed to protect their home or to help put out spot fires started by raining embers." – Otis Waratah

"Although houses and history have all been lost, we still feel we have won this brutal impost." – Jesse Smith

"At the Bega Evacuation Centre, friendly faces greeted exhuasted faces and anxious folk with mugs of tea, biscuits, blankets, hugs and hope." – Leilani Crocker-Pajo
The flames of that day threatened the school itself; the combined efforts of the National Parks and Wildlife Service and Rural Fire Service proved stronger. Sixty-five homes were however lost, and students and school staff were directly impacted.
Children with a range of experiences of that day and the days since were invited to contribute words and/or artwork to the book, working with writing teacher Judith Radin and artist Lucey Jurek-Macy to shape the final outcome.
"I learnt that they were holding a lot of thoughts that they hadn't expressed with their adults, it came out in their work, they did need an avenue," Lisa says.
"Children need an opportunity to reflect on big events, we shouldn't shut them down, we need to give them that opportunity."
Speaking of the impact the book has had on them, Jesse says, "It's a really good idea to express your feelings in a book."
Dom says, "This was the last piece of the town's renewal."
What rings loudly from the book and the kids who made it is a deep sense of gratitude for help and support that followed the flames and a terrific sense of pride in being witness to a community coming together.
"We really wanted a positive ending, we had them looking out the window and seeing the new growth, that's been an overriding umbrella for the whole work," Lisa says.
Loading Gallery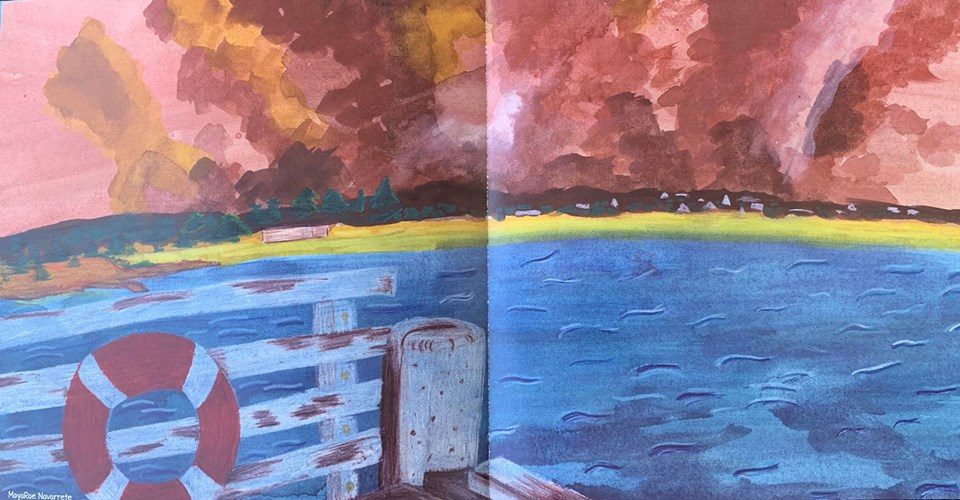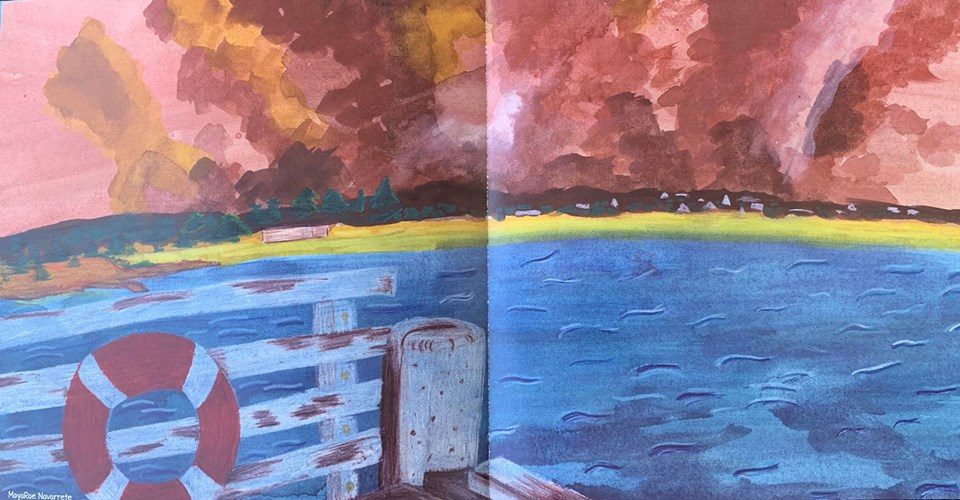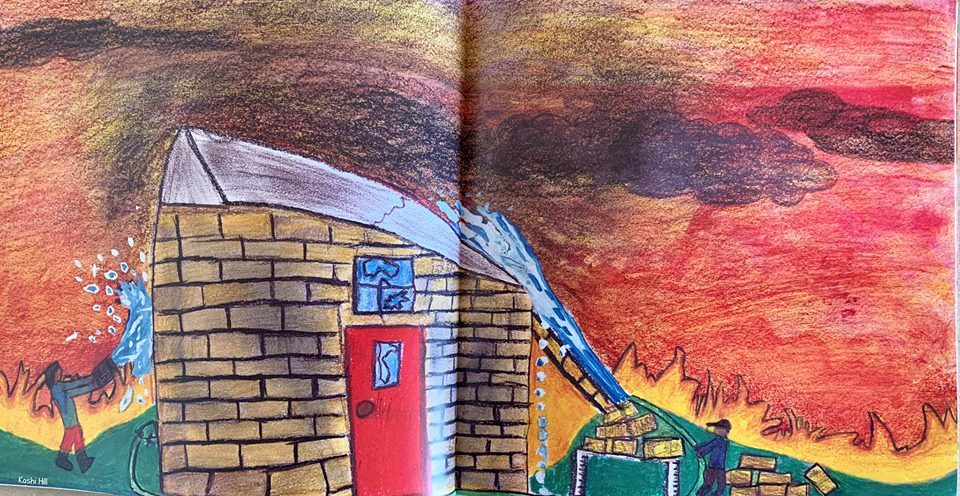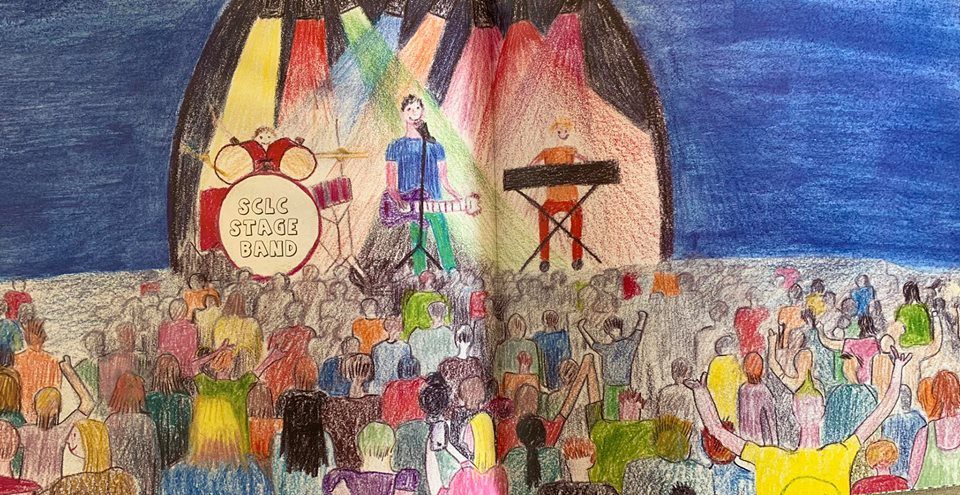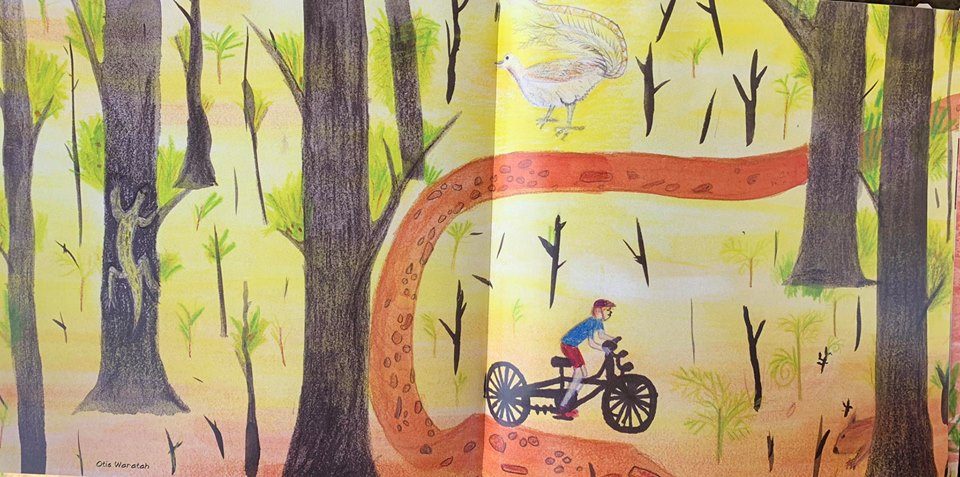 1/4
While the book is a big step in the school's emotional release, more physical and practical actions in response to the bushfire are now being planned.
"We lost all of our shade and windbreak, 120 is a lot of trees to lose. We really feel those westerly winds now and miss that shade from the sun," Lisa says.
Around $60,000 was raised for the school through donations from across Australia, money that will soon help build an outdoor sensory play space and reshape the natural environment that was such a feature of the school grounds before the bushfire.
The book was funded by Bega Rotary Club and Dick Smith, copies have been sent to the National Library of Australia and are on sale now from the school office.