This weekend the 26th Majors Creek Festival will be held in the old gold mining village, 15 minutes from Braidwood.
This family-friendly festival brings musical talent from around the country and overseas to Majors Creek and they do it in a sustainable fashion.
Festival Director Hannah Gillespie says "We just found out that we have won an award for our efforts in returning ALL of our organic waste back to farm soil!"
The Keep Australia Beautiful 'Waste Less Recycle More Waste Minimisation Award' sponsored by NSW EPA was won by the 'Get Wasted at Majors, Majors Creek' campaign.
They also won the 'Recycled Organics Award' for their Waste Recovery with a Focus on Food.'
Weekly Newsletter
We package up the most-read About Regional stories of the past week and send direct to your inbox every Tuesday afternoon. Subscribing is the easiest way to keep up, in one hit.
The Recycled Organics Award is for projects and programs that minimise the loss of organics to landfill and supports the community to avoid, reduce and recycle organics, through – the development of improved technologies for the separation of organics from the waste stream; Education that supports community participation, by making composting/worm farming accessible and easy to use; Innovative ideas and action for the use of compost.
"A particularly huge shout out to our waste coordinator Vanessa Palmer and her team and to the brains behind our whole waste operation Gerry Gillespie" Hannah says.
"Majors Creek Festival is committed to limiting our impact on the environment. We believe that we are all responsible to make our weekend clean, safe and healthy and to leave the space as we found it."
Since 2001 the organisers of the event have attempt to host their event with zero waste to landfill – titled "Going for Zero'  – the project succeeded in its no waste go to landfill attempt. At that event, the only non-recyclable waste recovered was 83 kilos of plastics, which was shredded and used as substrate in a concrete slab which is located, with a plaque noting the achievement, between the old Recreation Hall and the barbeque area.
The annual three-day event is a folk and roots music festival, designed with something for everyone including full kids program, dance displays and classes, instrument workshops, sessions, bush dances plus five stages of quality folk and roots music, both traditional and contemporary. There are market stalls and plenty of delicious food and drinks and camping is free.
The headline act this year is Shane Nicholson, Australia's leading proponent of Alternative Country/Americana.
Shane has won 3 ARIA awards – for his solo album Hell Breaks Loose in 2015 and his hugely successful collaborations with Kasey Chambers, 'Rattlin' Bones' and 'Wreck and Ruin'. Shane also has 10 Golden Guitar Awards to his name, including 2018 Male Artist of the Year, plus an APRA award.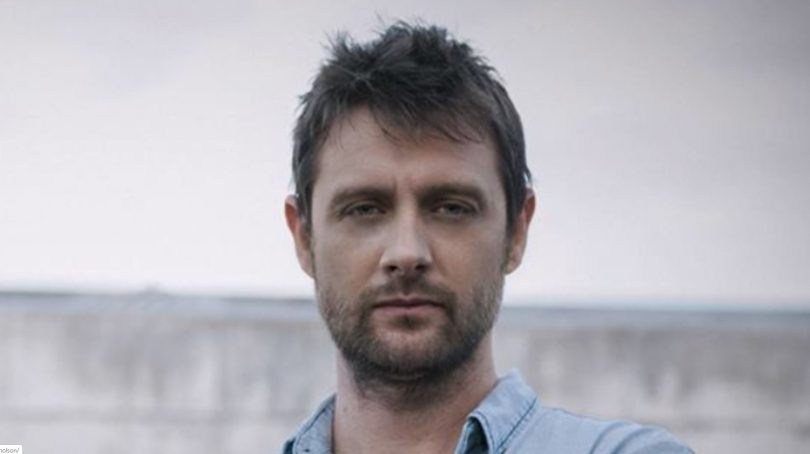 'This Way North' is the two-piece band of drummer/vocalist Cat Leahy and guitarist/vocalist Leisha Jungalwalla, who create a uniquely full, expansive sound that translates effortlessly from the studio to the stage.
With over 120 live shows across Australia, New Zealand and Canada in 2017, 'This Way North' wove their magic for audiences from the Yukon, just 200 kms south of the Arctic Circle, to the Northern Territory's sweeping Central Desert and the geysers of Rotorua.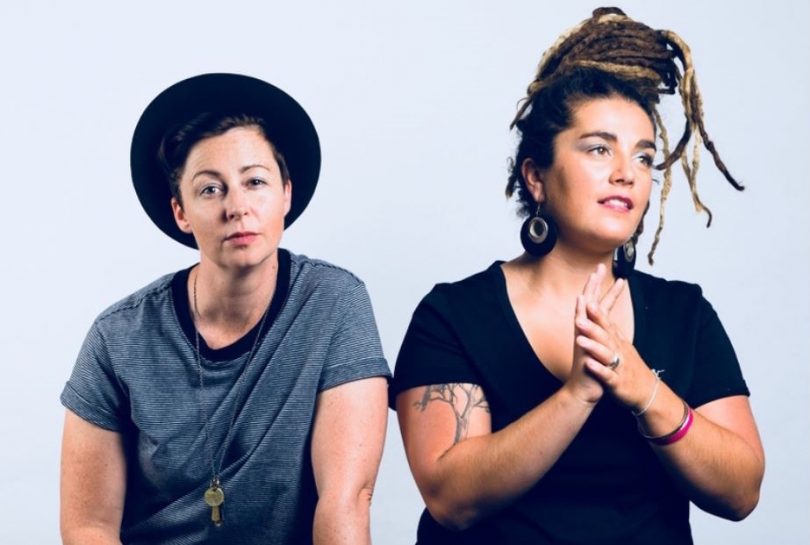 'Quarter Street' take you back to the heart of classic salsa.
Inspired by the raw sounds of New York in the 1970's, they revisit an era when the music of the streets resonated with the voice of the people.
Formed in 2011, 'Quarter Street' combine the skills of well-established musicians to create fresh energy.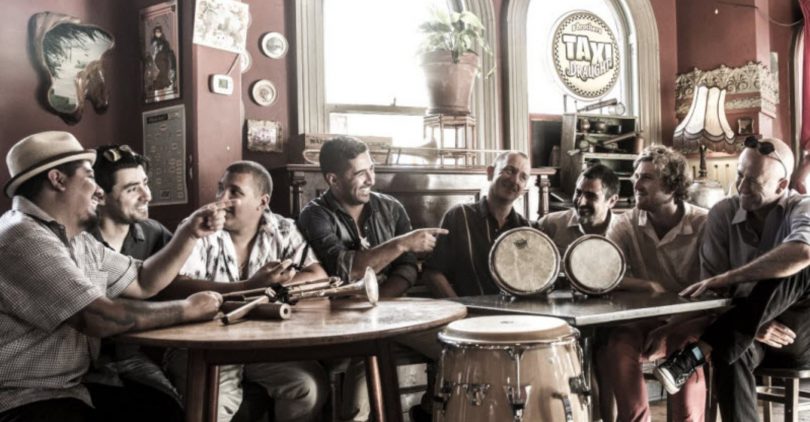 'The New Graces' combine guitar, fiddle, double bass, with the interwoven harmonies of three distinctly unique voices.
Melanie Horsnell, Kate Burke and Robyn Martin are seasoned identities in the Australian music scene. Based in Candelo they weave tales of farmers, hippies, mothers, seafarers, lovers, history, the ordinary and the mysterious.
Other performer include: Above The Bit, Andy Nelson, Batemans Bay Rock n Rollers, ,Big Fiddle Little Fiddle, Bite Sized Circus, Bleeding Gums Murphy, Braidwood Youth Performing Arts Association, Calle un Cuarto All Star Brass & Percussion Band, Clark & Sallyanne, David Garnham & the Reasons to Live, Emily-Rose and the Wild Things, Equus, Fiona Ross, Floyd Thursby and Gramophone Man, Great Aunt, Harika, Holly Arrowsmith, Kelsey Berrington, La Mauvaise Réputation, Lachlan Hawkins, Liz Frencham, Mandy Connell, Narrownecks, Offbeat Dancers, Parkville, Ruido, Scott Cook and the She'll Be Rights, Set in their Ways, Silver Soles Cloggers Inc, The Pitts Family Circus and The Water Runners.
The Majors Creek Festival hosts a wide selection of food vendors and drinks are available for purchase within the Festival grounds. Gates open on Friday at 5 pm.
Hannah urges patrons to "bring your reusable cup and water bottle."
For tickets and the full program check the Majors Creek Festival website.