Smiles abounded at Merimbula's Fishpen Cove. The Annual 'Festival of the Small Dish' EAT Merimbula was packed with hungry people by 10:30 am with more streaming in along the beautiful lakeside promenades, perusing the dozens of stalls.
At 10:01 am exactly, the Town Crier began, an oyster punt skippered by Captain Sponge floated past loaded with impressive Taiko Drummers complete with a backdrop of low flying pelicans.
Time to EAT!
Though some local producers have struggled, or even lost entire crops and infrastructure, the standard of food and wine and beer and other incredible things was top-notch at EAT 2020.
Weekly Newsletter
We package up the most-read About Regional stories of the past week and send direct to your inbox every Thursday afternoon. Subscribing is the easiest way to keep up, in one hit.
First stop was Merimbula's Waterfront Café with their crisp sweetcorn and jalapeno fritters with avocado salsa and pickles, and their sweet offering of vanilla hotcakes with honeycomb, cream and strawberries.
Then we noticed many doing 'mini eggs benny' from Merimbula's newest café Nosh, while we were watching the kingfish sushi stacks being assembled at Valley Katering.
Drooling over the tarts from Bermagui's Cream Patisserie, who shared a stall with Bermi's Il Passaggio Italian Restaurant, we forced our way through the very patient cannoli queue, then we found ourselves at Toast from Pambula's cute village, while they were writing up the menu boards describing deliciousness like stout-braised brisket on a little Wild Ryes bun.
Then we met the lovely Jaz, who took over Sapphire Coast Eats' mobile wood-fired pizza oven at the end of October, just in time for a pretty crazy season. "We did heaps of work for the RFS over the Summer which thankfully kept us going."
The team from Eden's Drift Bar were dishing up some stunning Japanese style Wagyu beef Carpaccio with a load of apple goodness and excellent dressing, right next door to local winery Breakfast Creek where Lucy was already selling chilled bottles of Rosé – "I predict this will be our big seller today", she said confidently – with helper and winemaker Clint.
Minke from Merimbula's Mormors was serving a mor-moreish and crispy crunchy San Choy Bow and single origin cold drip coffee.
Also serving a delicious chilled caffeine brew was the finely honed team of Pambula's Wild Ryes Bakery, along with a gorgeous array of tarts and little French pastries, meringues and custards and crumbles, cute little pies and baked goodies – 5,301 pieces in fact. "We won't run out!" said Matt.
At Free Range Catering the younger generation had their lemonade stall ready to go, raising money for fire-affected friends at Rosebank Farm who suffered great losses out at Wandella in the recent bushfires. Young Axl and his sister Vita really wanted to do something … so they did. Meanwhile, dad David Arens was delivering some very aromatic bowls of pork and bamboo shoot dumplings in a coconut and turmeric broth.
At a Pinch of Yum the team were hard at it, putting finishing touches on their abundant bowls of Ramen Noodles and whopping serves of very sticky date cakes.
Next stop was Wheelers, where the greens were literally growing on the countertop, and the team smashed out fish & squid cakes on a noodle stir fry, and some heavenly sweet slices with whipped cream.
Wheeler's proprietor Jacqui Smith says "we've been here the last 5 years, and it's an ever-increasing magnet. We will get the numbers today, there are just more and more foodies. People will travel for this event, it is really on point".
At Mirritya Mundya native foods were smoking away, like Lilli Pilly Chicken Lollipops and Stuffed Native Ricotta Peppers.
Another legend of Bermagui, Kelly Eastwood and her team were busy topping off their sensational brioche doughnuts, having only recently finished a stint running the World Central Kitchen Disaster Relief home-base, having served thousands of free meals to those affected by the fire.
Merimbula's own Rockpool Cafe of Club Sapphire was filling some fabulous soft tacos with grilled Eden flathead, slaw and local greens and salsa, the scent wafting over the crowds.
Of course, it wouldn't be EAT Merimbula without the local oysters. Oysters every which way were in many hands. A couple of stalls had the local farmers shucking away like crazy, the oysters fat and sweet, sliding out of their shells into happy mouths.
Word is that these clever little molluscs are dealing with the recent ash rains in different ways and that weekly testing is now order of the day. Today, things are satisfyingly plump, fresh and creamy and good to go.
And I have a question: why are oyster farmers always smiling while they shuck? "Do what you love and you'll never have to work a day in your life" agrees Sue from Pambula Lake's Broadwater Oysters.
Pambula's Longstocking Brewery, fresh from their stint at Saturday's Craft Beer Festival, had a refreshing list of brews and bubbly beverages, from Stout and Ales to Ginger Beer and Fruity Ciders.
And of course, what better way to complete a Merimbula seaside food experience, than an age-appropriate Prawn Cocktail from Merimbula Fresh Seafoods?
This is what many people come to the coast for, Australia's traditional favourite ocean-fresh seafoods, surrounded by happy people, next to a pristine waterway.
But what visitors to this year's EAT also found was a sense of a community in recovery, and perhaps, a sense that they are helping that recovery, with their kindness, their enjoyment of our bounty, their empty eskies ready to be filled, and their smiling faces.
Loading Gallery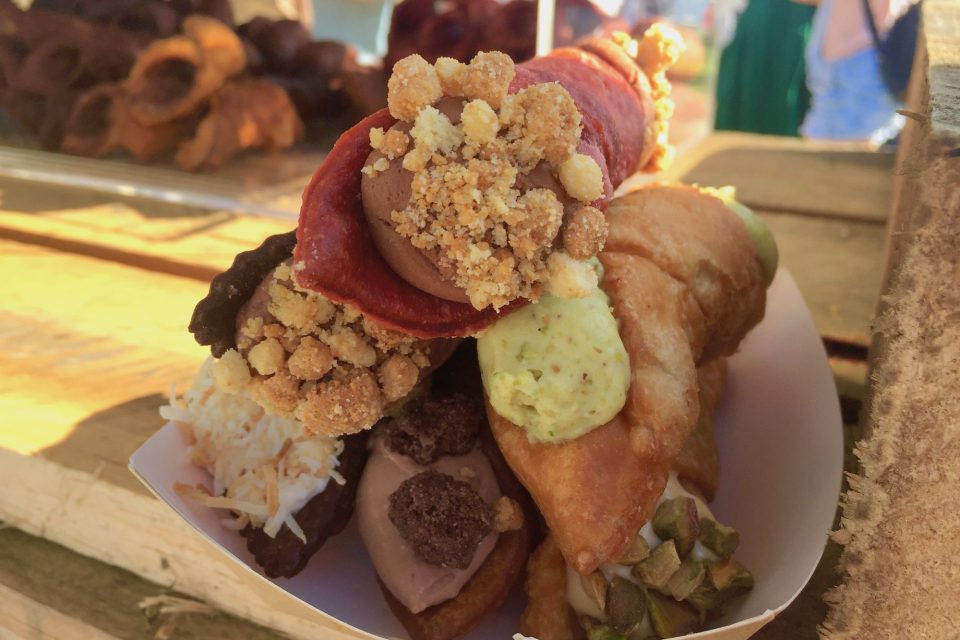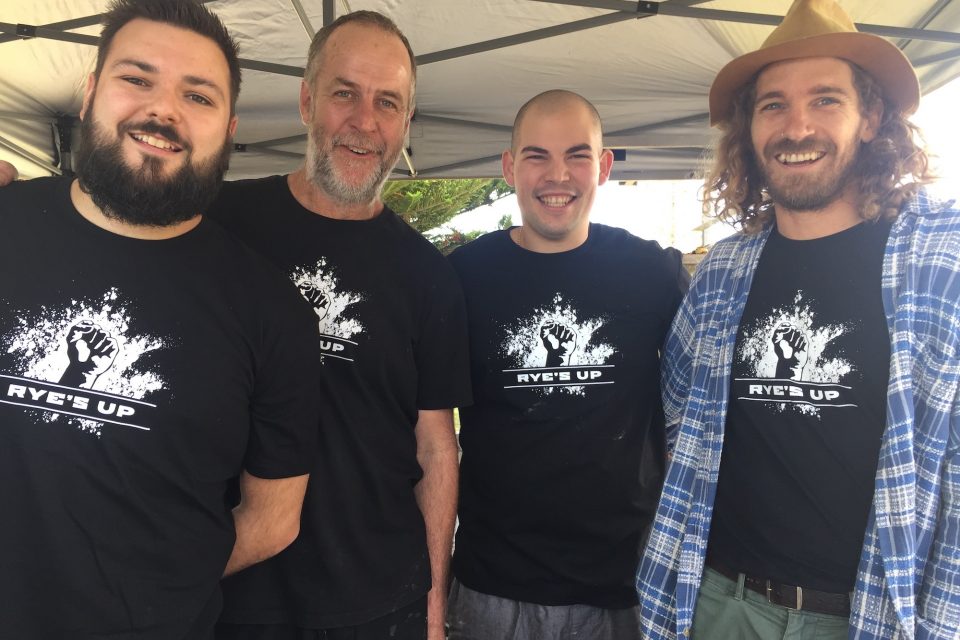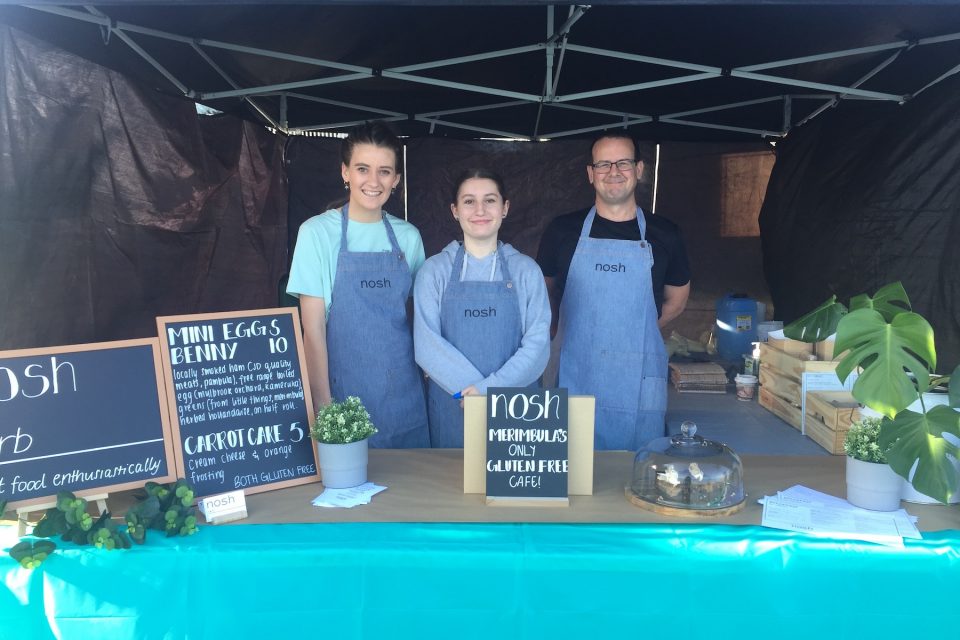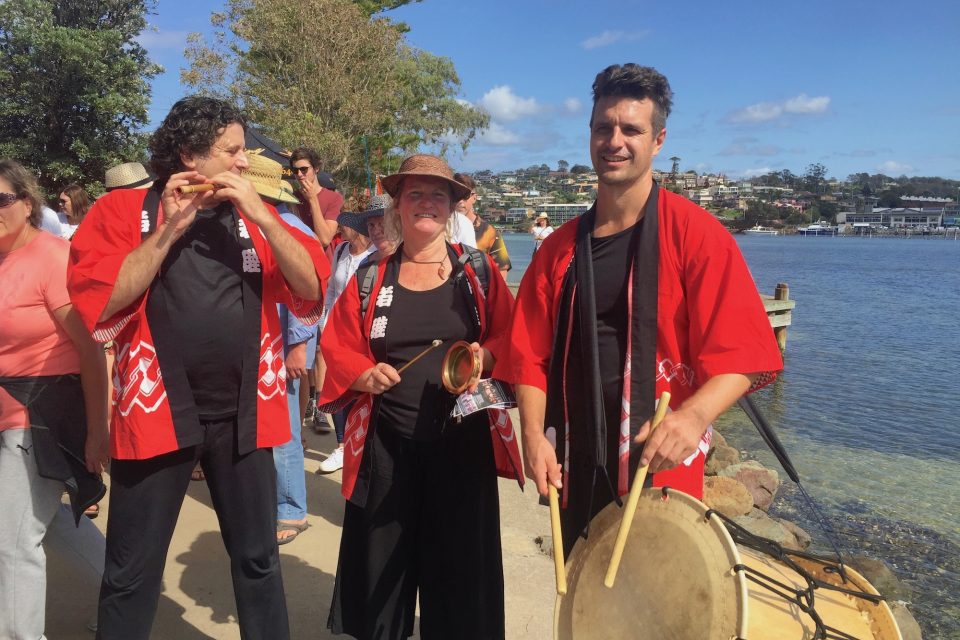 1/21