A community rally in Moruya has thumbed its nose at an eleventh-hour announcement of an extra $60 million for the Eurobodalla Regional Hospital by outgoing Member for Bega Andrew Constance.
About 300 protesters braved the rain on Saturday 27 November to attend a public rally organised by the ONE Eurobodalla Hospital group, before marching over the Moruya bridge demanding the State Government "open the door at level four".
Labelling it his "last important job as the state member", Mr Constance announced the extra funding, taking the total budget to $260 million.
Frustrated community members, including hospital advocate obstetrician and gynaecologist Dr Michael Holland, claim the announcement doesn't go far enough.
"We didn't assemble here today to ask for more money," Dr Holland said in his rally address.
"It's not about the money, it's about the current services. It's about the future services."
Mr Constance said the extra funds will ensure an eight-bed intensive care unit and oncology services are included in the plan, bringing the hospital up to a Level 4.
NSW Health Minister Brad Hazzard said the State Government has also committed to providing enhanced maternity services, a new MRI unit and extra mental health beds.
Loading Gallery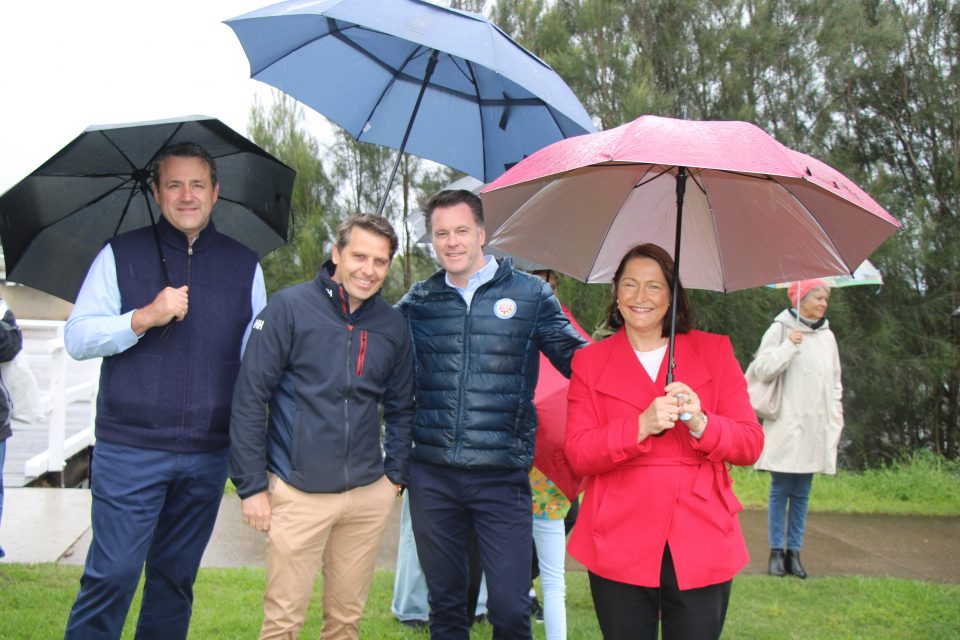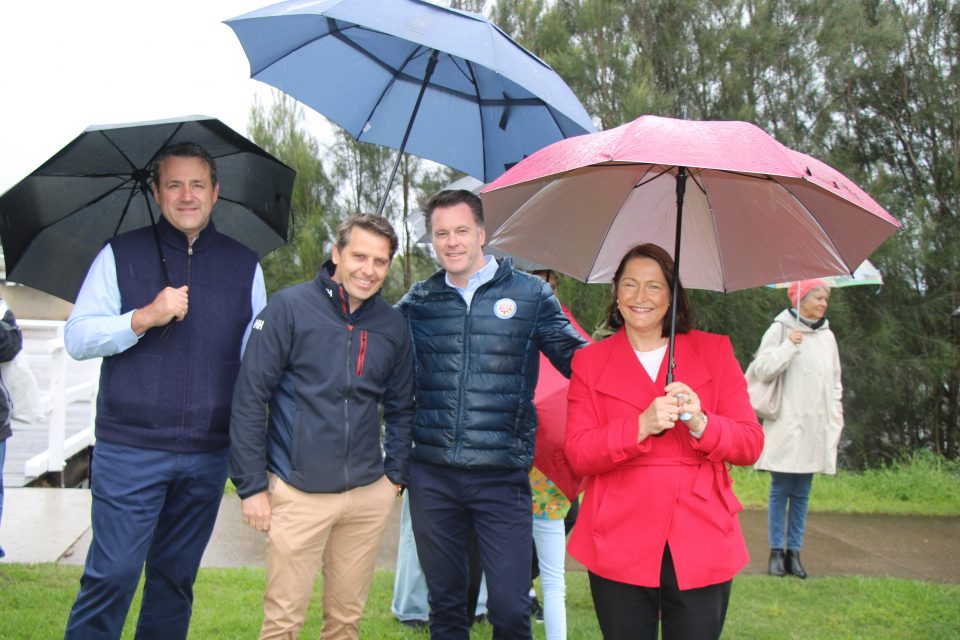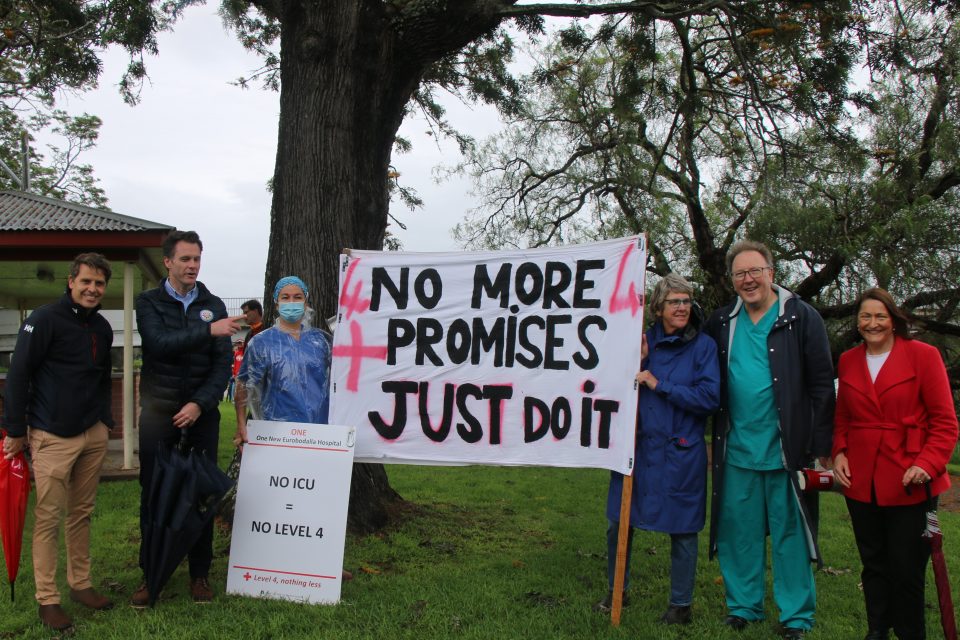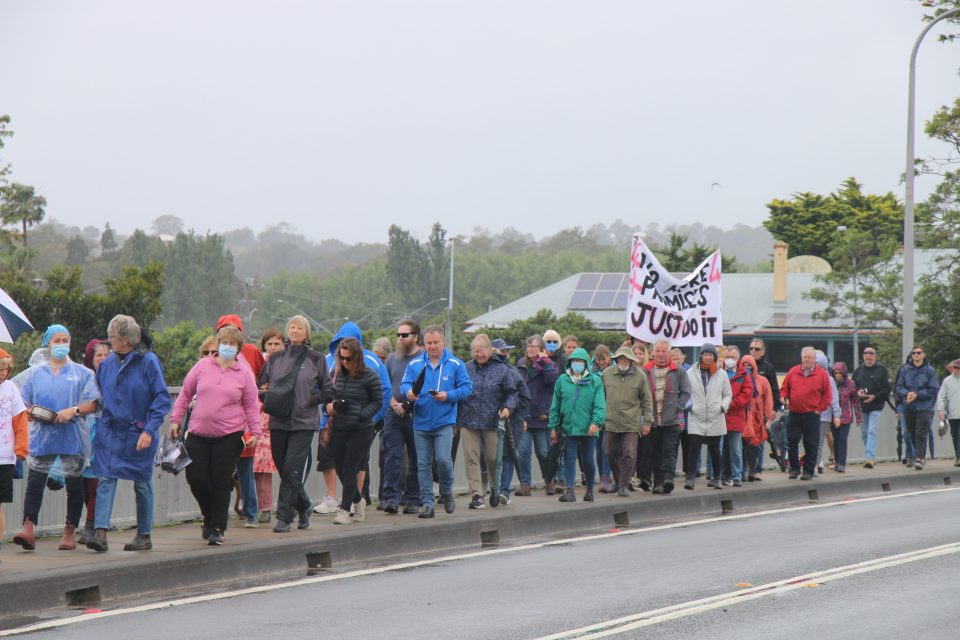 1/4
Saturday's rally was attended by NSW Labor Leader Chris Minns who has thrown his support behind Dr Holland who recently resigned from the Southern NSW Local Health District following the release of a scathing review of the Moruya Hospital Maternity Service.
"There's an old saying in politics that, if the weather is bad and the crowd is big, the community must be angry. And the weather is bad and the crowd is huge," Mr Minns told the gathering.
"Everyone should have quality access to health care and services no matter where they live, yet, we are seeing people in this part of the world going without critical health services."
---
READ ALSO: Wave of support for Doctor Holland expected at Eurobodalla hospital rally this weekend
---
While he has welcomed the additional funds, Dr Holland says nothing in the clinical services plan and functional design brief commits the NSW Government to opening the door with Level 4 services.
He says the plan includes "only three theatres", has "more than halved the number of maternity beds and proposed paediatric beds" and has a "shelf space for an MRI".
"Intensive care services may not be provided until 2031 and, in the meantime, you may have critical care provided by an external service provider," Dr Holland told the rally.
"We have a government that delivers hollow promises and gives last-minute reassurances of what will be future unfulfilled services.
"You can't have confidence in a Clinical Services Plan which has a 10-year loophole to provide level 4 services by 2031."
Dr Holland said the Eurobodalla needs primary health care services from Batemans Bay to Eden, including improved mental health services, from pregnancy to the older population, palliative care services and a "bricks and mortar" tertiary education facility for medical, nursing and allied health education.
Master planning is now underway with the new Eurobodalla Regional Hospital expected to open in three years' time containing about 128 beds.