South Coast Oyster farmers have begun the complex and meticulous process of removing decommissioned tar pits that were previously used in Merimbula Lake and the Bermagui River.
For many years, liquid tar was used to coat submerged oyster farming infrastructure such as timber trays and growing sticks, to increase the durability of the timber in the harsh estuarine environment and to protect it from wood-boring marine organisms.
Sticks covered with liquid tar were traditionally put into estuaries to catch spat (juvenile oysters) which were then relocated to leases to be grown into larger food grade oysters.
While they have been historically used in oyster farming, removing the tar pits is a complex process and a crucial step towards responsible and sustainable oyster farming.
A challenge faced by oyster farmers in the region was the safe removal of the old tar pits, while also preserving Australia's oyster heritage. All tar pits on the South Coast have been removed, and the liquid tar is being stored as per Environmental Protection Authority requirements awaiting safe, legal disposal.
Using tar in oyster production creates the potential for hydrocarbon contaminants to enter the estuarine ecosystem, and members of Australia's Oyster Coast (AOC) are committed to removing tar pits and phasing out tar treated infrastructure by implementing more sustainable farming methods.
The company has prioritised removing tar sticks and converting to floating bags, introducing recycled plastic trays, using recycled plastic sleeved timber posts, and favouring low-impact, longlines systems.
Converting to these recycled plastic products reduces ongoing maintenance requirements and associated costs, and more importantly eliminates potential hydrocarbon contaminants entering the estuarine ecosystem.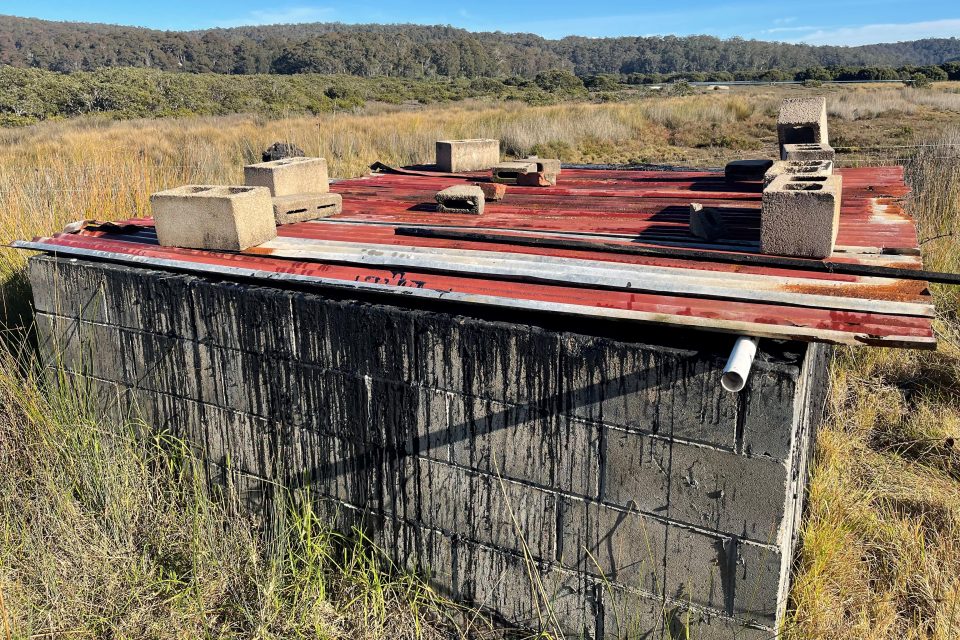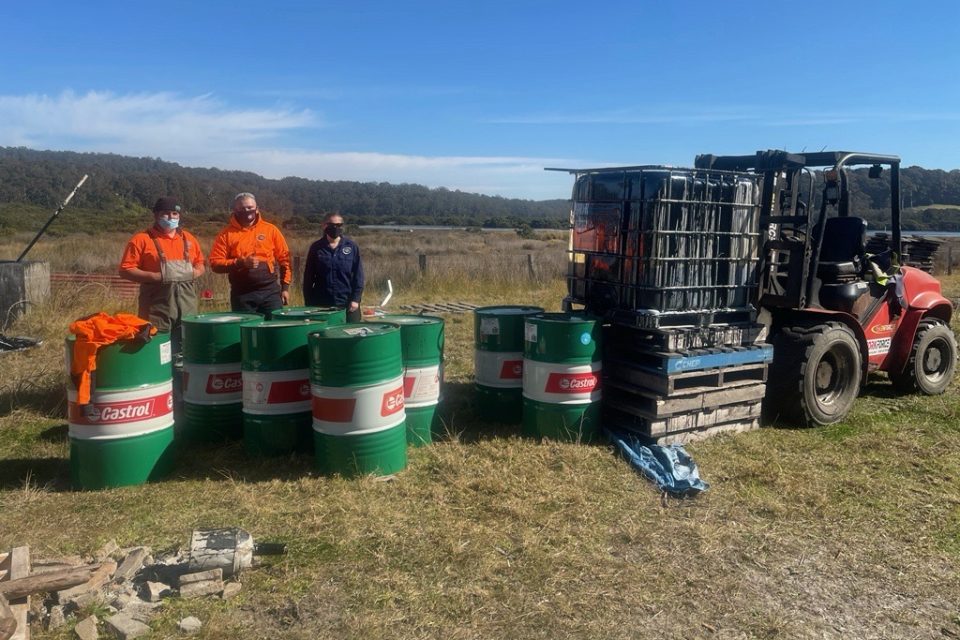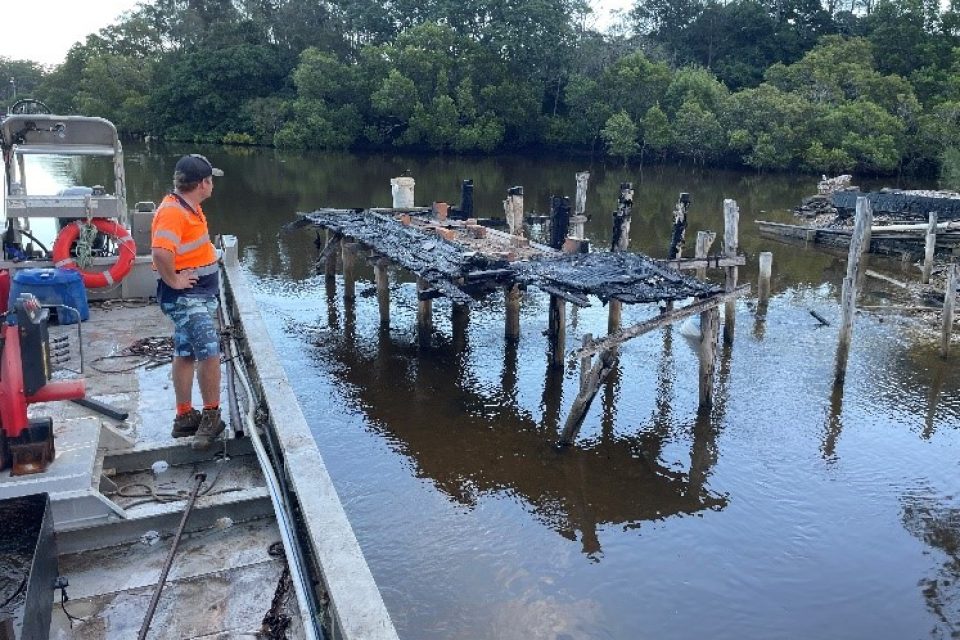 AOC farms no longer cultivate any oysters on tar sticks, with all farms having transitioned to floating bags and other sustainable cultivation infrastructure.
"Removing our legacy tar pits in combination with phasing out inherited tar infrastructure by 2025, is integral to building a sustainable business – financially, environmentally, and socially," said AOC CEO Devin Watson.
"Both our community and customers want industry to lead sustainable practices, and our business is driving that change.
"This initiative is one of many to minimise our carbon and environmental footprint, and we will continue to challenge ourselves and industry to operate more sustainably."
AOC General Manager Marine Operations Pip Boyton says she is "immensely proud" to be working in an industry that recognises that "our farming practices needed to evolve and is self-driven to actively remove tar pits from our working environment".
"This provides a safer work environment for our people and a cleaner marine environment in which to grow our oysters," Pip said.
"Ultimately, we are future proofing our industry to continue to provide opportunities for the next generation of aquaculture farmers."
While AOC has never had 'operational' tar pits, it had inherited three historical pits from previous farm owners at Merimbula Lake, Bermagui River and Hastings River.
During the year, AOC successfully decommissioned these tar pits and is in discussions to safely dispose of the tar at licensed Environmental Protection Agency (EPA) approved waste management facilities.
Founded in 2013 as a co-op between farmers to improve industry standards, AOC is a commercial enterprise with ambitious goals.
As Australia's largest producer of Sydney Rock Oysters, AOC is serious about improving, innovating and evolving the business with a priority on environmental and social outcomes.