After skipping a year because of the COVID-19 pandemic, the sold-out 2021 Narooma Oyster Festival was back last weekend.
The festival is a celebration of the oyster industry on the NSW South Coast, which is booming.
The autumn weather was stunning, and after a long year of not getting out and about, the crowd arrived en masse, having booked out the festival several days beforehand.
Most importantly, the oysters were perfect, after heavy rain had closed the estuaries for several weeks in March.
There could hardly be a more stunning place to hold a festival. Beside the sparkling Wagonga Inlet and under the gaze of Mount Gulaga, festival-goers consumed around 70,000 oysters during the two days of 30 April to 1 May.
Australia's 'Oyster Alley' held stalls from many different South Coast estuaries, from Merimbula to Shoalhaven Heads, highlighting the subtle taste differences between them.
On the Friday evening of 30 April, several long-table dinners were held at capacity, followed by fireworks.
On the Saturday, there were cooking demonstrations with chef Simon Evans from Bangalay Dining; Mark Glenn from Pialligo Estate; Jordan Toft from Merivale Group; and Sean Connolly from The Morrison Bar & Oyster Room in Sydney.
The event was emceed by Kelly Eastwood from Bermagui.
The competition for 'Australia's Biggest Oyster' was taken out by Bernie Connell, from Clyde River, with his oyster, 'Jack', weighing 2.71kg. 'Jack' also won the competition back in 2018.
In second place was Kirk Hargreaves, from Clyde River, with his oyster, 'Uncle Ray', weighing 2.33kg. In third place was Vlasia Yiannaros, also from Clyde River, with 'Georgie' weighing 1.89kg. In fourth place was Sally McLean, from Shoalhaven River, with 'Little Jim' weighing 1.32kg.
Loading Gallery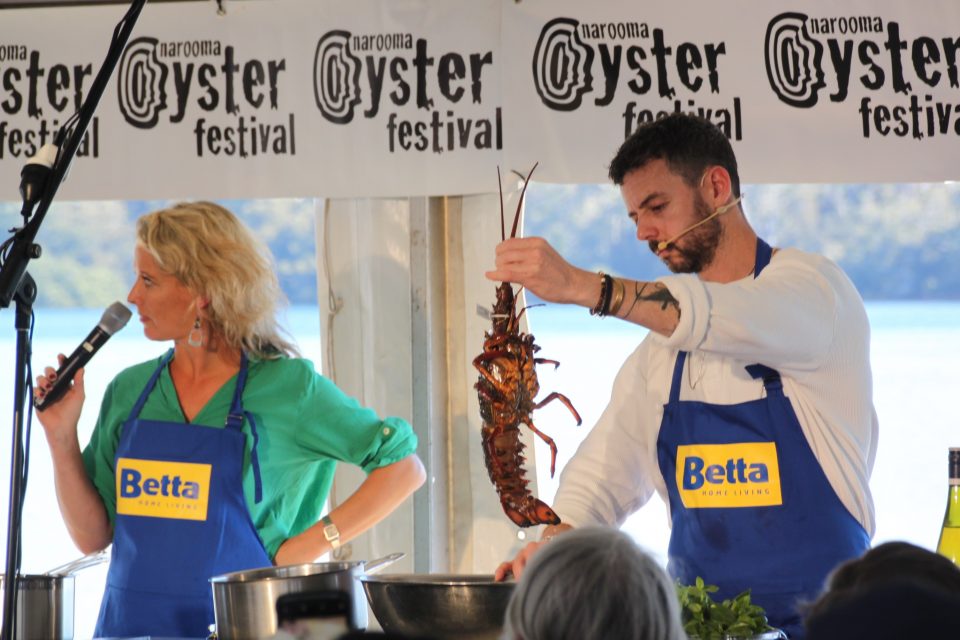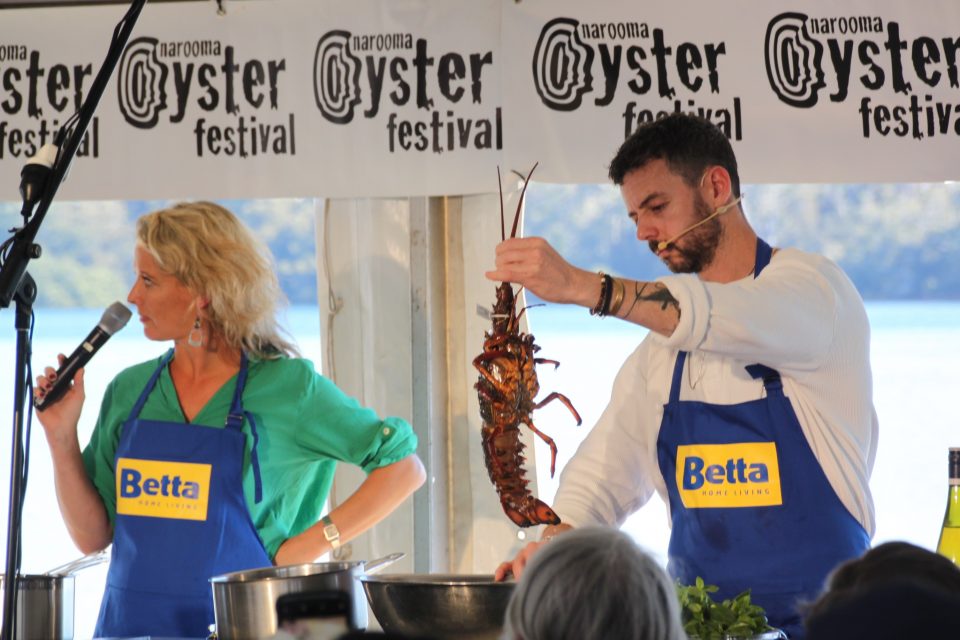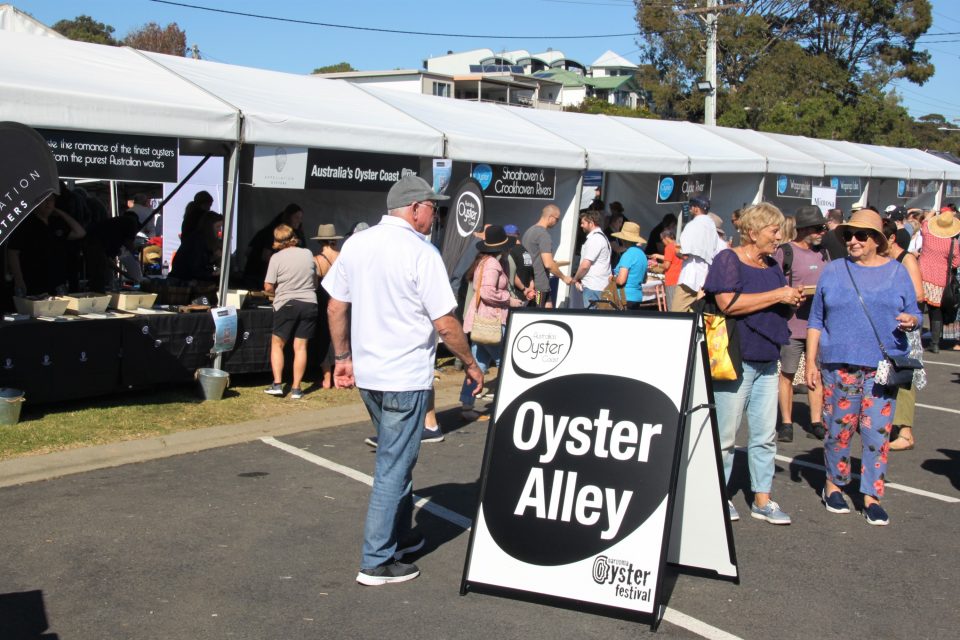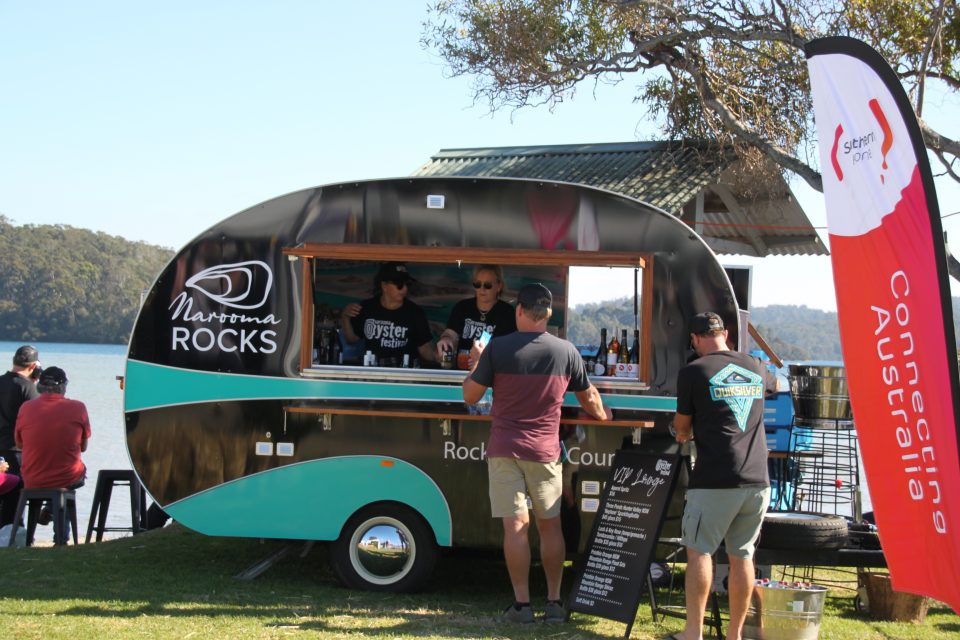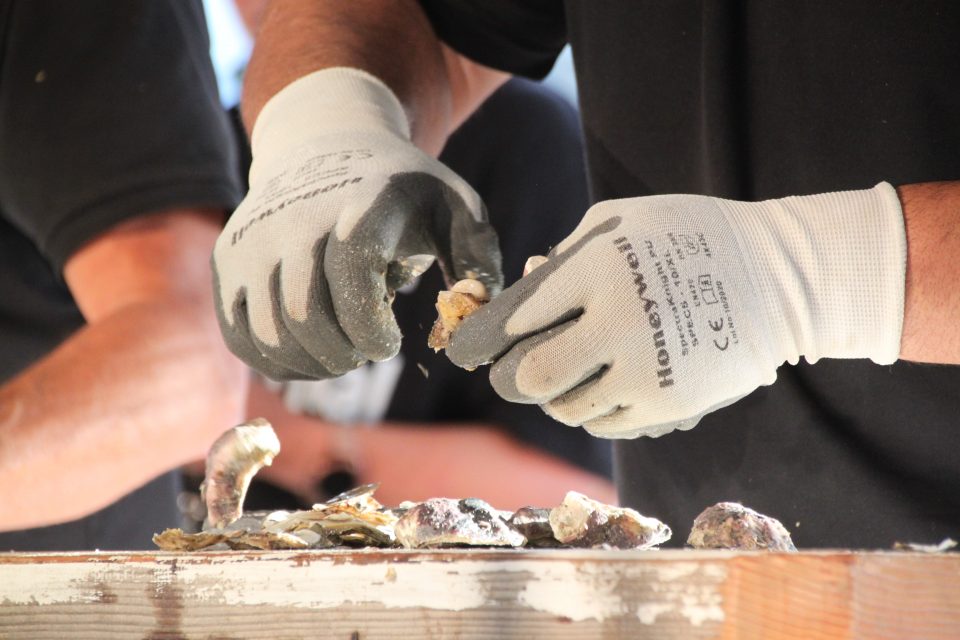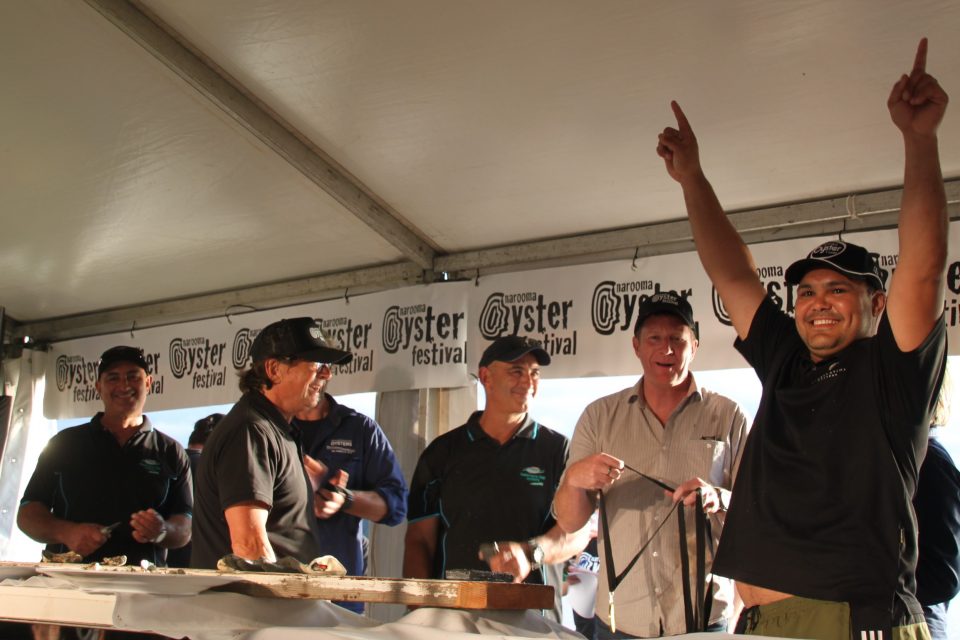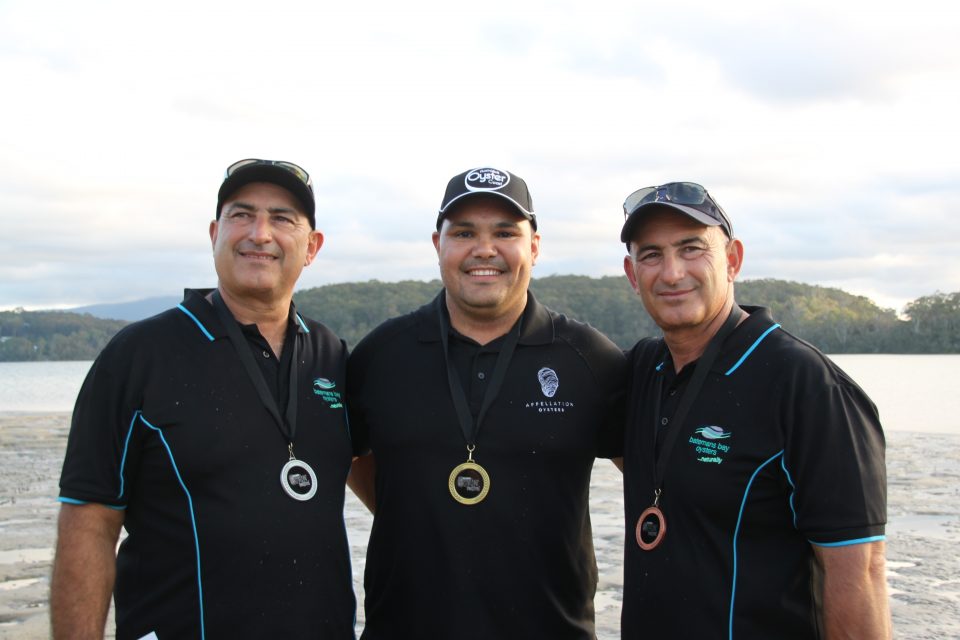 1/12
The highlight of Saturday was the shucking competition, which was enthusiastically fought out in front of a vocal crowd. This part of the day highlighted the camaraderie between the oyster growers and their families, who are brought together once a year to celebrate what they do best.
After closely contested heats, the women's shucking competition was won by Sally McLean from Jim Wild's Oysters in Shoalhaven. Sally is Jim McClean's daughter, who was world champion oyster shucker back in the 1980s. Sally won the final by shucking 30 oysters in three minutes and 11 seconds.
In second place was 2019 winner Sue McIntyre, from Broadwater Oysters, and third was Pippa Boyton from Merimbula Gourmet Oysters.
The men's shucking competition was won by Gerard (Doody) Dennis from Australia's Oyster Coast. He defended his title after also winning the competition in 2019. Second and third places were taken out by Batemans Bay oyster growers, brothers Jim Yiannaros and John Yiannaros.
Doody won the final by shucking 30 oysters in two minutes and 59 seconds – a touch under six seconds per oyster shucked.
Around 5500 people attended Narooma Oyster Festival, with multiple stalls showcasing the NSW South Coast, from Mogo Wildlife Park to Moruya Bicycles, plus a River of Art marquee, bush tucker, a fire pit, music and community stage acts, dancing and musical performances.
And it wasn't just oysters prepared in many ways on the menu. You could try delicacies from Narooma abalone sushi, lobsters, and sea urchin ice-cream, to German sausages and many types of locally made beverages.