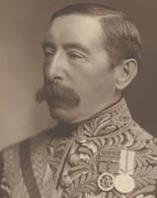 This week's tour of the Bega Valley by Queen's representative in Australia has stirred history that dates back 110 years.
Three thousand people greeted the then Governor-General, Lord Northcote in March 1907 at the Bega Showground.
Current Governor-General, Sir Peter Cosgrove and his wife, Lady Lynne Cosgrove arrived on Monday (April 10) morning ahead of a civic reception that afternoon hosted by Bega Valley Shire Council.
My boy got a start representing his primary school, he tells me the caramel and chocolate tarts were delicious and that the GG is keen to see a 'big cheese' at the entrance to Bega.
Sir Peter and Lady Lynne will head back to Canberra on Tuesday afternoon having toured the region and meeting with a host of mainly volunteer organisations.
In her speech at the Bega Valley Commemorative Civic Centre, Bega Valley Mayor, Kristy McBain highlighted some of the history of that 1907 visit by Lord Northcote, it was a time when Eden was being considered as part of the new Australian capital city at Dalgety.
I've managed to track down two newspaper reports from the time…
From the Sydney Morning Herald, page 7, Thursday March 14 1907:
GOVERNOR-GENERAL'S TOUR – BEGA, Wednesday.
The Governor-General and party visited Bega District Hospital this morning. His Excellency inspected the various wards, and made kindly and sympathetic remarks to the patients, particularly to two juveniles, whom he presented with picture-books and dolls.
Expressions of satisfaction regarding the management were made by his Excellency to the president and committee of management, the medical officers, matron, and nursing staff.
The Vice-regal party, after a short stay, proceeded to Kameruka estate, on route for Cooma, via Candelo, Bemboka, and Nimitybelle, escorted by Sub-inspector Tippett and a posse of mounted troopers and a detachment of Australian Light Horse, in charge of Lieuts. Otton and Irwin.
CANDELO, Wednesday.
His Excellency the Governor-General and party arrived here at midday to-day, after calling at Kameruka Estate, three miles distant where the visitors were cordially received by Mr Wren, manager, and Mr Champneys, acting manager.
Candelo was decorated with flags, greenery and coloured streamers. An arch was erected at the main entrance to the park. His Excellency was presented with an address of welcome in the park by citizens and school children.
Cheers were given for Lord Northcote, and the National Anthem was sung by the school children.
His Excellency said he trusted the children would always show the loyalty they had so pleasingly shown that day. He declared Friday as a whole holiday for the children.
A luncheon was tendered Lord Northcote in the School of Arts. Mr W J Collins presided and Dr Sharp was vice-chairman.
The Governor General, in replying to the toast of his health, said that next year they would have a visit from the State Governor.
He was pleased to find the district in such a flourishing condition. It was a great dairying centre.
He had great pleasure in paying a flying visit to Kameruka where the cheese making industry was prospering, and they were doing wonders in preserving fruit under the supervision of Mr Moody.
He had no idea they could produce such beautiful fruit in the district. He hoped upon his return home to be of slight service to Australia. He was of opinion that the Governor and the Governor-General could do more service for the country after they left it.
People at home were not sufficiently acquainted with the doings of this country. One thing he could say was that one always received a cordial welcome from Australians. His Excellency returned hearty thanks for the cordial welcome and wished prosperity and success to Candelo.
Mr Coman proposed "The Commonwealth Parliament' and Mr Austin Chapman replied.
The Vice-Regal party left for Bemboka about 3pm.
Source: Trove
From 'The Argus' in Melbourne, page 7 Thursday, March 14 1907:
GOVERNOR-GENERAL'S TOUR – BEGA, Wednesday.
His Excellency Lord Northcote, accompanied by Captain Stephens, A.D.C., arrived at Bega yesterday afternoon.
He was accompanied by the Postmaster-General (Mr. Austin Chapman) and Mr W. H. Wood, ML.A., and the cavalcade, which was greeted along the road by hundreds of people who lustily cheered and welcomed Lord Northcote most enthusiastically, proceeded to the Bega show-ground, where the whole of the children of the district public and private schools sang the National Anthem.
Altogether the assemblage mustered about three thousand people. Addresses of welcome were presented to His Excellency who said he was glad to see that in Bega one of the most beautiful spots in His Majesty's dominions, the people were not less loyal than in other parts of Australia.
He noticed with pleasure the magnificent monument erected in the public park close by in honour of those who had so loyally lost their precious lives in South Africa.
A banquet was given to His Excellency last night. About 500 district and town residents sat down. The mayor (Alderman Pell) presided, and proposed the health of His Excellency.
Lord Northcote in responding stated that he was more than pleased at the fine reception given him. Bega and district was one of the most beautiful spots he had ever visited. He was very pleased with the beauties Twofold Bay and the surroundings of Eden.
Mr. J. Bunningham proposed "The Commonwealth Parliament" and Mr.Chapman responded. He said he felt certain that His Excellency had already recognised that the Government house site had during that trip been inspected.
His Excellency was then introduced to some 280 ladies who were present and afterwards to the district residents and then at his special desire to the individual members of the Australian Light Horse.
His party left to-day at 10 a m for Caneldo.
Source: Trove