What started as an idea from two mates has turned into a popular destination as two families come together to solve an issue in the Eurobodalla Shire – the lack of spots to hang out and have a drink.
Mark Brain and Rodney Quinton would regularly play tennis and the main conversation afterwards was that there was nowhere for them to go and have a beer.
It was a discussion which happened often and eventually they decided to do something about it.
Together with their families and the community, 'Broulee Brewhouse' came to be.
Mark's wife, Lily Brain says the main motivator has been giving the local community a hub to relax and catch up.
Weekly Newsletter
We package up the most-read About Regional stories of the past week and send direct to your inbox every Thursday afternoon. Subscribing is the easiest way to keep up, in one hit.
"There was a lack of meeting places," she said. "They wanted to create a hub for people near the beach to meet.
"Broulee is a growing spot – it needed a place to sit down, chat and hang out – it needed a more inclusive hub for families and the elderly."
Loading Gallery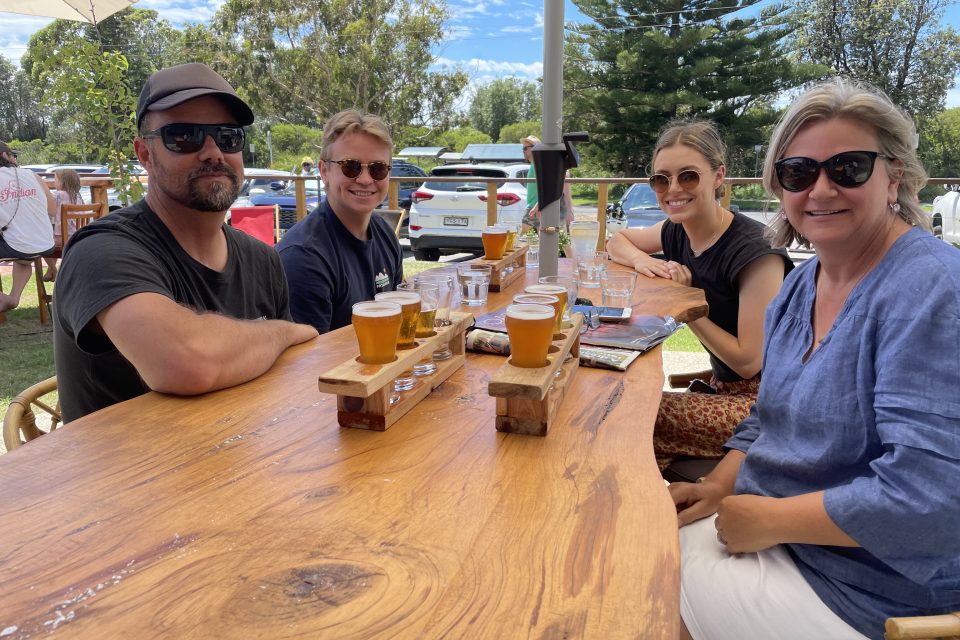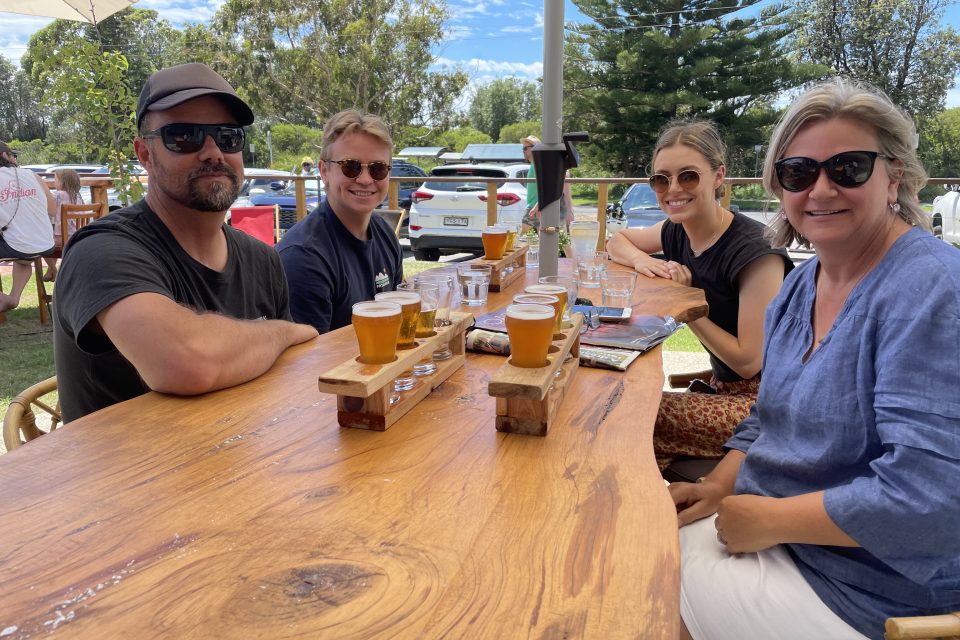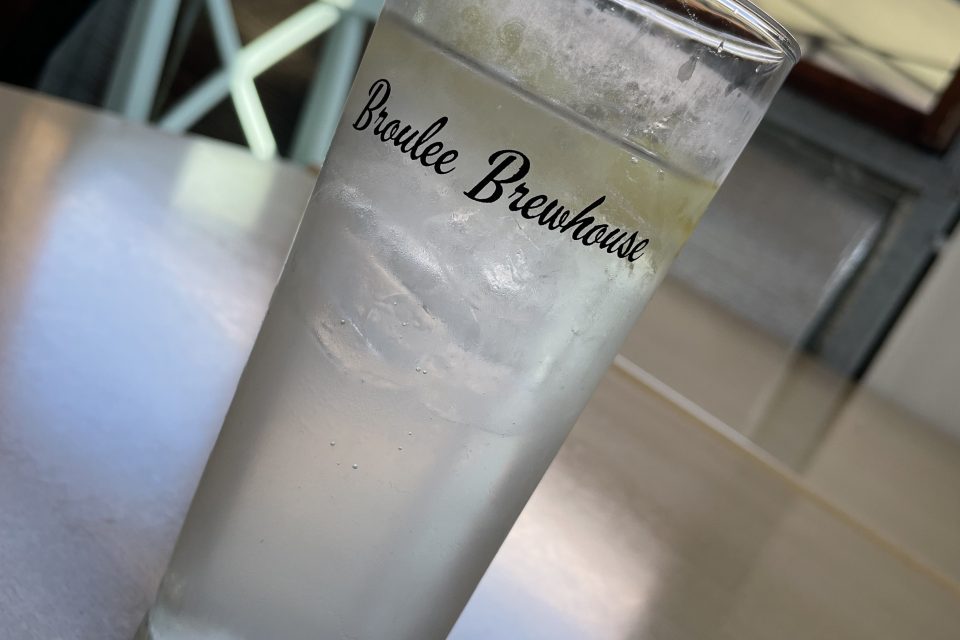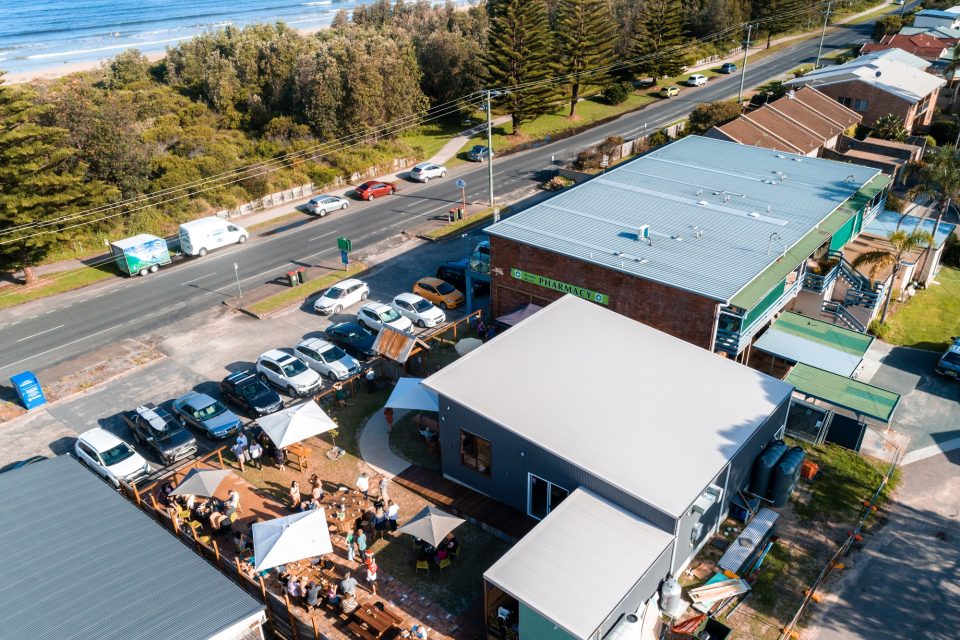 1/4
The families building the brewhouse received massive support from the community, with locals giving up their time to help build the hub.
"We would have 30 to 40 people on at a time trying to get us over the line so we could open up before the Christmas holidays," Mrs Brain said.
Various materials can be seen around the brewhouse that were donated and recycled by the community.
Aspects such as the rustic wooden fence were donated and tin roofing brought in from Lily's family's backyard.
Lily says most of the materials used to build the brewhouse were sourced locally.
"What's the point of buying new if you can source and recycle all your materials," she said.
"We timed it all very well, we were building and furnishing at the same time as the council pick up."
The brewhouse tries to remain as economically friendly as possible and source locally where they can.
The menu uses locally sourced products, with saltbush endemic to the area and fish being brought in through the Moruya High School fish farm scheme.
"We're sourcing all our products from locals where we can," Mrs Brain said. "It just adds to the community helping us – it's a spot for them so we use their products."
---
READ ALSO: BentSpoke goes where no brewery has gone before: space
---
Mark Brain is the creator of the beer at the hub, brewing it all on-site, with the brewing system on display for patrons to see.
Mr Brain brews his own beer at home and did this before the brewhouse opened.
However, he completed in-depth research to be ready to brew much larger amounts of beer.
"There were a lot of sleepless nights researching and teaching myself," he said.
The brewhouse is a passion project for the families as all the owners still have full-time jobs in other areas.
"We're working in conjunction with this, so we're raising young children, working other jobs and running the brewhouse at the same time," Mrs Brain said. "But we love it."
They aren't your usual measure for the economic health of the community, but Eurobodalla Mayor Mathew Hatcher says the swathe of artisanal brew-pubs and spirit distilleries popping up across the shire reflects well on Eurobodalla's developing food and drink culture.
"It's a case of think global, act local," said Cr Hatcher.
"Brewpubs are on the rise across the world – it's a viable career path for young entrepreneurs. They can make a living close to home, developing a craft they love and bringing a fresh vibe that reinvigorates our social arena.
"Often there's outdoor seating or events that draw people in from further afield. Directly and indirectly, these ventures add to our local economy and, more importantly, build a sense of community."
---
READ ALSO: Abundance of food at farmers' markets during Omicron highlights importance of local food security
---
The Australian Brewers Association reported a national preference for Australian beers, which make up 85 per cent of the market.
The big three – CUB, Lion and Coopers – make up 78 per cent of product, with craft beer at five per cent and home brew at two per cent.
Eurobodalla Council's manager of economic development Teresa Lever said demand for craft beers continued to grow at 5.3 per cent nationally despite an overall decline in beer drinking.
"It's not about people drinking more but they're taking an interest in product quality and provenance," Ms Lever said.
"We have anecdotal information that younger people are moving into our region. Clearly, a new generation is taking up opportunities offered by this growing artisanal industry."
Council's manager of development services Gary Bruce said several craft breweries and/or gin distilleries – located at Tilba, Corunna, Dalmeny, Bodalla, Moruya, Broulee and Mogo – had submitted development applications in the past couple of years.
Broulee Brewhouse is open every Wednesday to Sunday from 11 am to 9 pm.