It started in 2015 when one of the state's smallest Landcare groups came up with a plan to help rid the district of a menace that all landholders face – the wild fox.
Today, the plan, Feral Fighters, is being used state-wide with great success in helping to protect the environment.
The predecessor of the Gunning and District Landcare group, Jerrawa Creek, established the model of co-ordinated group baiting where landholders in a specific district all bait at the same time. The plan was simple but effective: target the pest animals through strategic, co-ordinated group baiting control programs.
Since then, Gunning District Landcare has worked with South East Local Land Services to develop a strategic and sustained program to control fox numbers – with great success.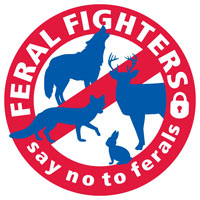 Gunning Landcare estimates there are more than 10,000 feral foxes in its local area.
An invasive introduced species, foxes not only kill small animals like lambs, but they also spread disease that affects other stock, including cattle and some native animals.
Weekly Newsletter
We package up the most-read About Regional stories of the past week and send direct to your inbox every Thursday afternoon. Subscribing is the easiest way to keep up, in one hit.
"Foxes will always be with us but we know that if neighbours work together to eradicate foxes over a wide area then we can have a significant impact on their numbers," a Gunning Landcare spokesperson said.
"There are often about 8000 baits laid in the Gunning region between March and June. Action on this scale has to make a difference. If your property is 10 hectares or larger, we ask you to consider joining us."
Since 2015, Feral Fighters has become effective in reducing the population numbers of the feral animals and boasts more than 2000 members.
It's music to the ears of Debra Butt, a fourth generation farmer whose family runs the 1600-hectare Glenlee property between Murrumbateman and Gunning.
"You could say we've been here for a little while," she said.
Debra also came on board as a Landcare project officer in 2020.
Conservation, like the land, has always been in her blood. On Glenlee, she has created a conservation area.
"When we started the conservation plan on Glenlee, within a year, about two-thirds of the small animal population – the "fox-sized meals" had returned. It really made a massive difference."
Debra says the Feral Fighters campaign has proved a winner, being adopted by other Landcare groups across the state.
She said creating a conservation zone on an individual property was important but the issue was much bigger than just the one farm – the problem had to be dealt with at a landscape level.
---
READ ALSO: Unique Aussie bush brand making its mark post-lockdown
---
"It becomes really obvious that you can do a lot of conservation management on a property, but foxes will always colonise – that's why you have to do it at a landscape level. You have to look at the whole environment."
She said programs such as Feral Fighters needed to be ongoing. "You need to take out 70 per cent of the population to make a difference – and we're not there yet. But little by little, we can get here."
Debra said the local Gunning Landcare group was proud that the Feral Fighters project had developed into a state-wide program.
"It's all a matter of awareness, to show the difference such a program can make."
In 2017, Feral Fighters widened its program to include the other bane of farmers' lives, rabbits.
South East Local Land Services offers regular Feral Fighters training for district landholders. More information on the training schedule is available here.
Gunning District Landcare is always looking for new members. For more information, email [email protected]