City style brings the natural world close in this Jeremadra property.
My Agent Team Licensed Real Estate Agent Peggy McAlister said 114 Maulbrooks Road is eye-catching from the outside.
"On the outside, my clients have carefully chosen a modern and industrial style mix, softened with spotted gum cladding and solid timber posts that speak to the natural surrounds," she said.
The house boasts four bedrooms and two bathrooms, as well as polished concrete floors with in-built heating and cooling throughout the slab, two pyrolytic ovens, a butler's pantry, a wine fridge with space for up to 500 bottles, a Sonos sound system and voice-activated controls throughout.
It was rebuilt 12 months ago following the Black Summer bushfires that swept through large parts of the Far South Coast.
"It's a very high-quality build where they've included everything," Peggy says.
The amenities continue outside the house, with a pool (yes, the slide comes with the home!) and a covered entertaining area.
"The concrete pool is heated, with eye-catching tiles encased with stunning travertine tiles," Peggy says.
The home also features a vast shed (10 x 30 metres) with 4.25-metre high roller doors, lighting, and a bar and kitchenette area.
"It would be ideal for somebody who wanted to run a business from home," Peggy says.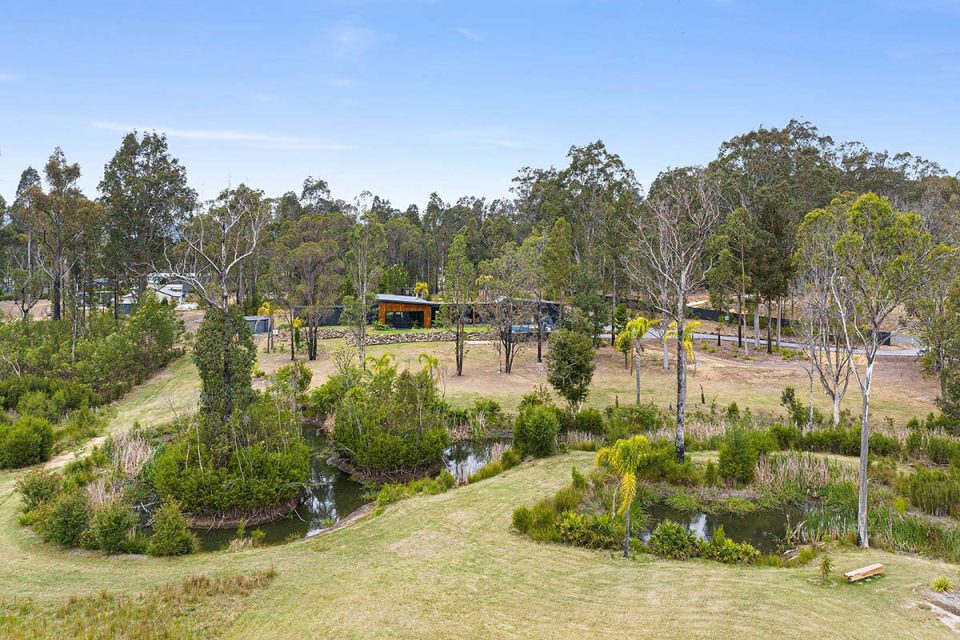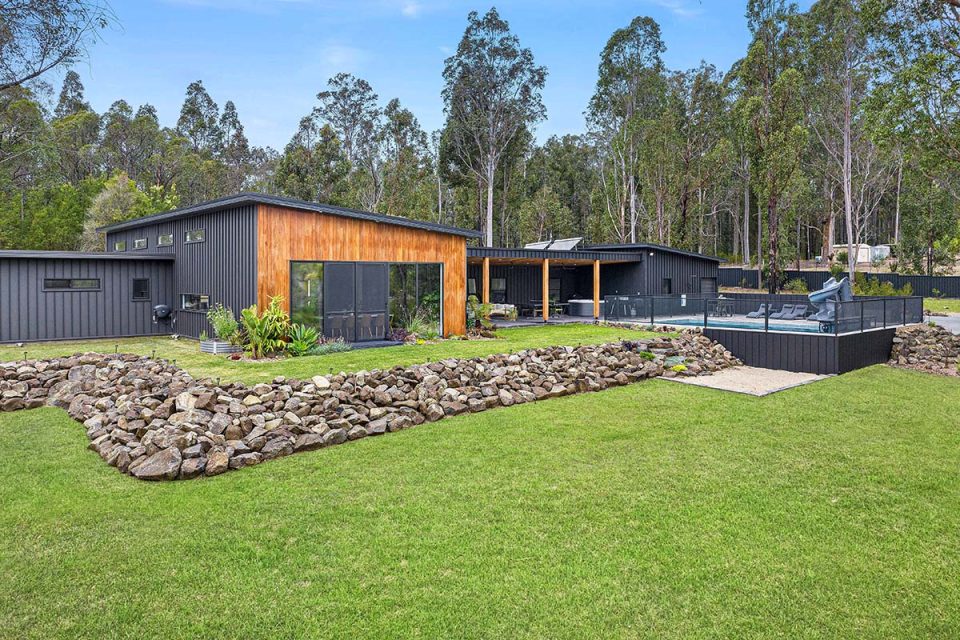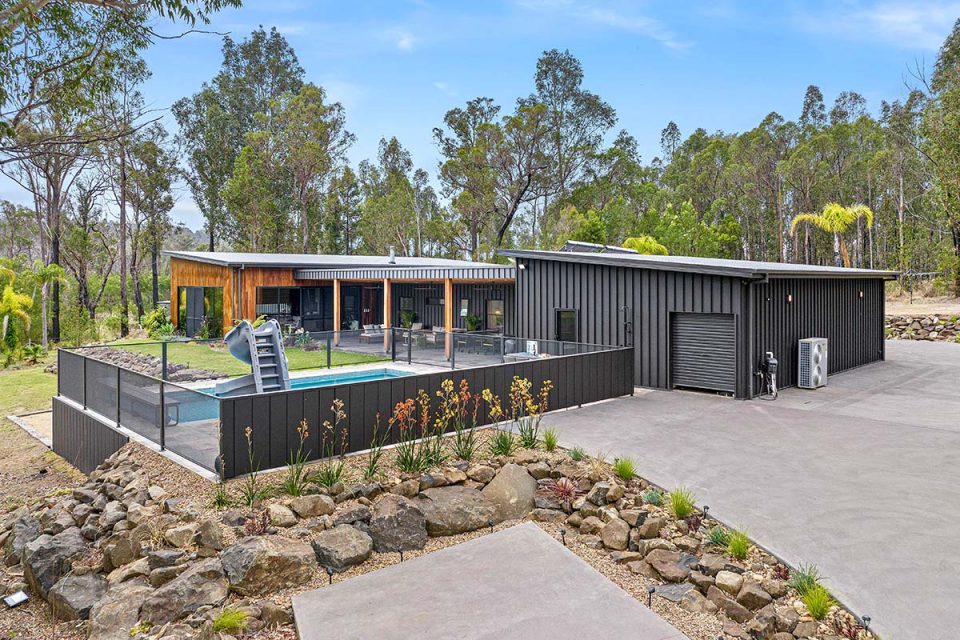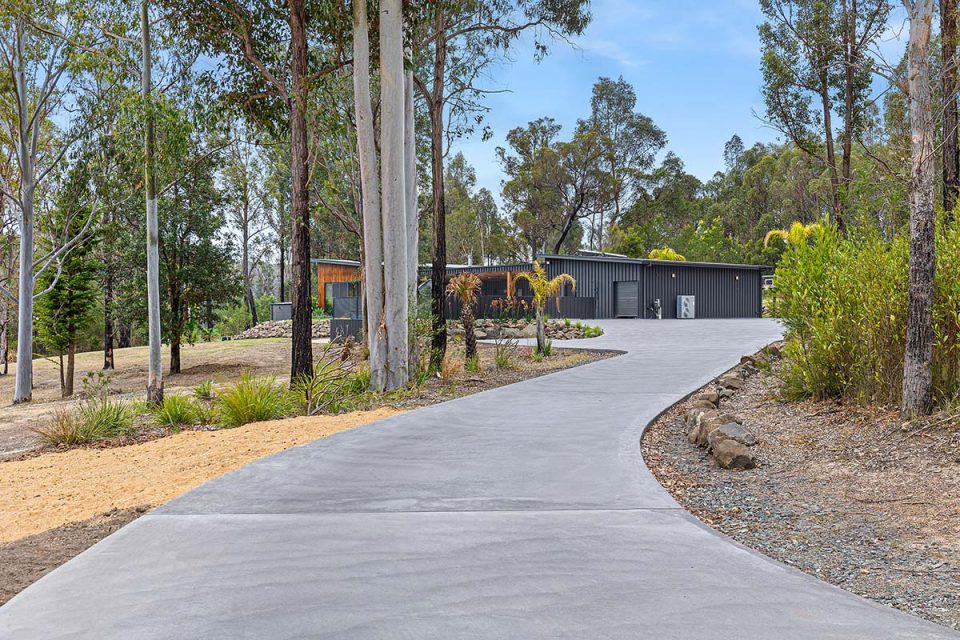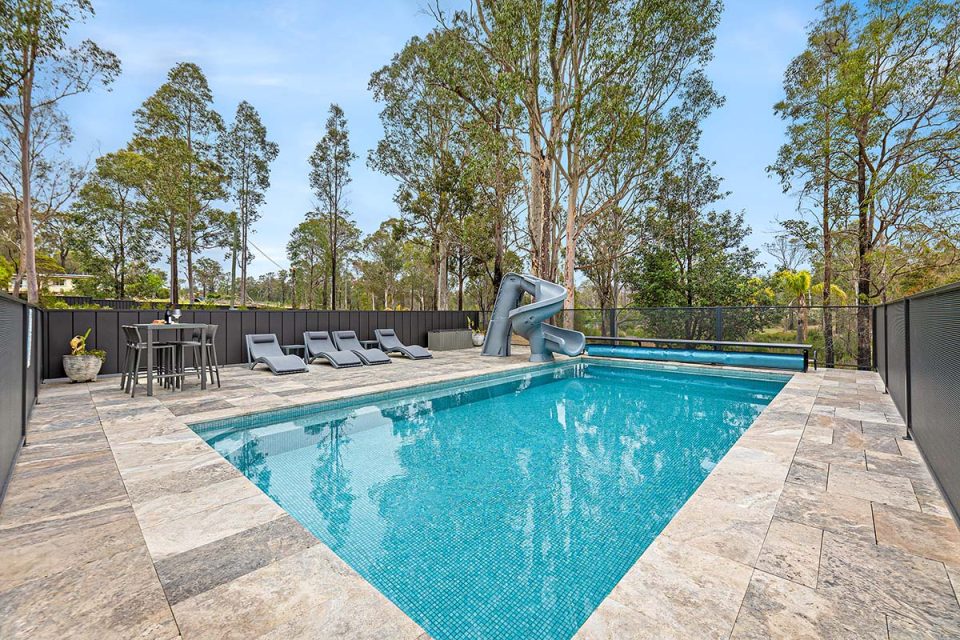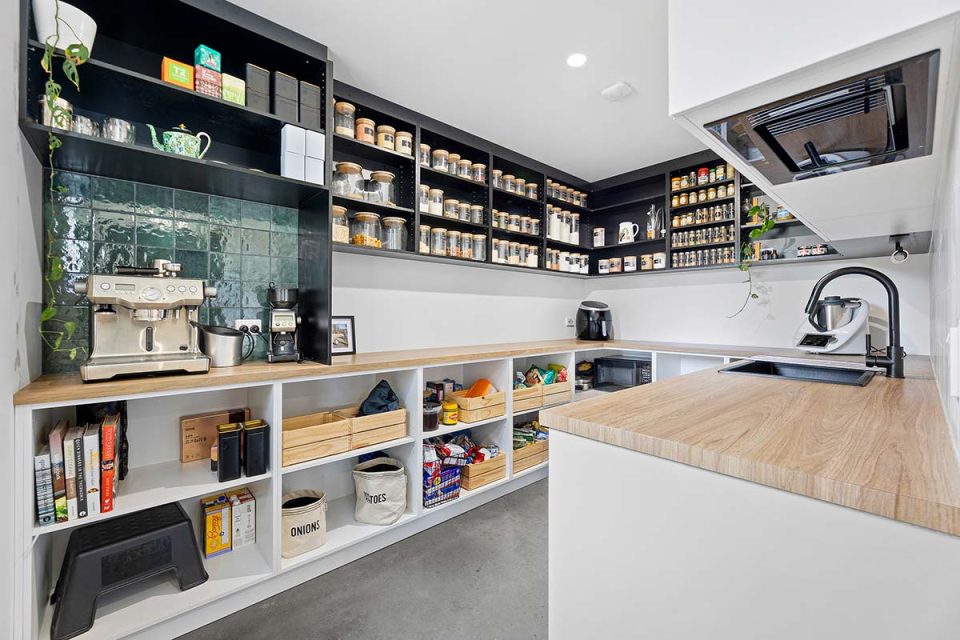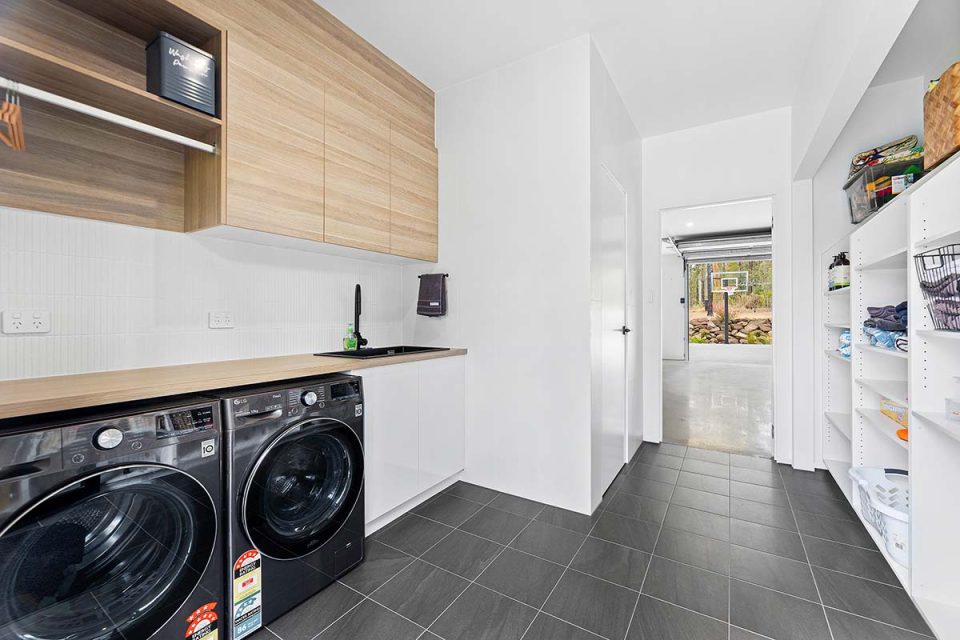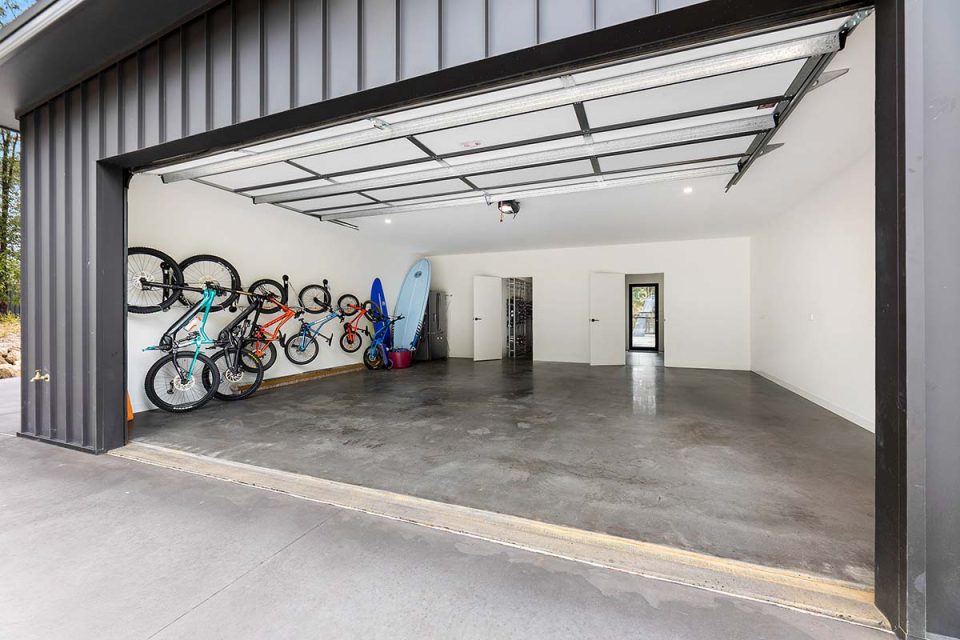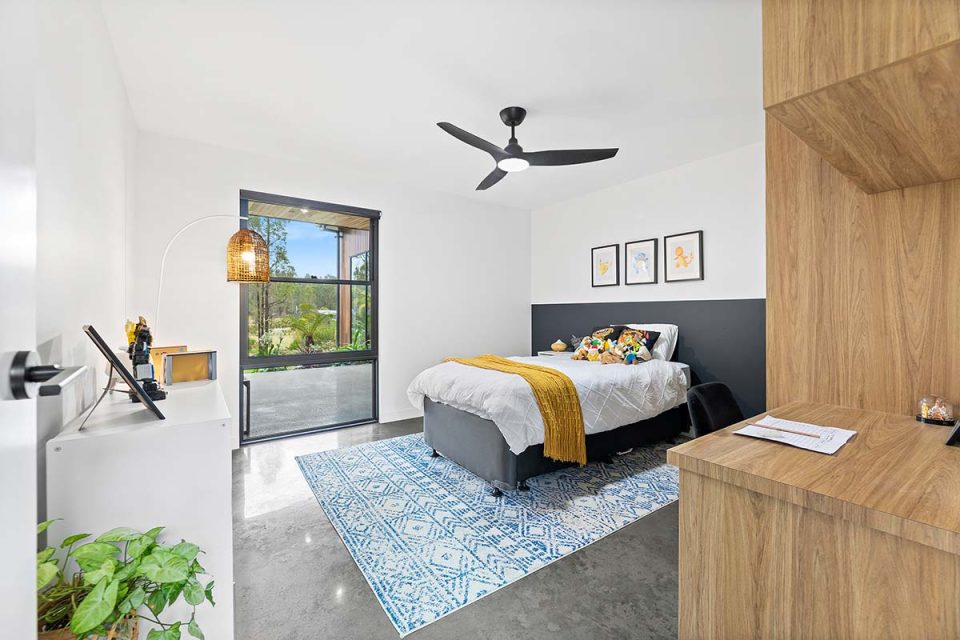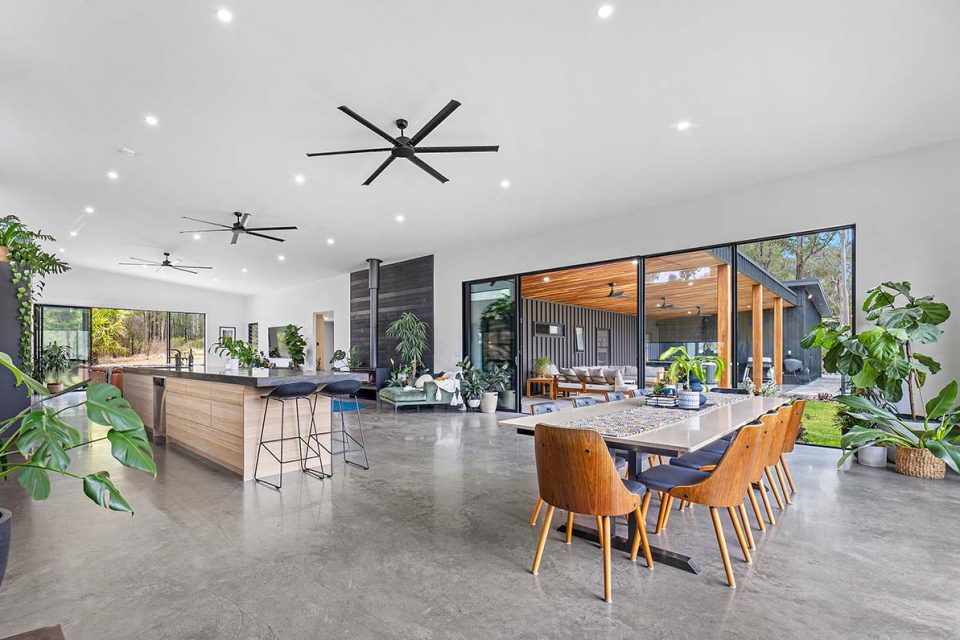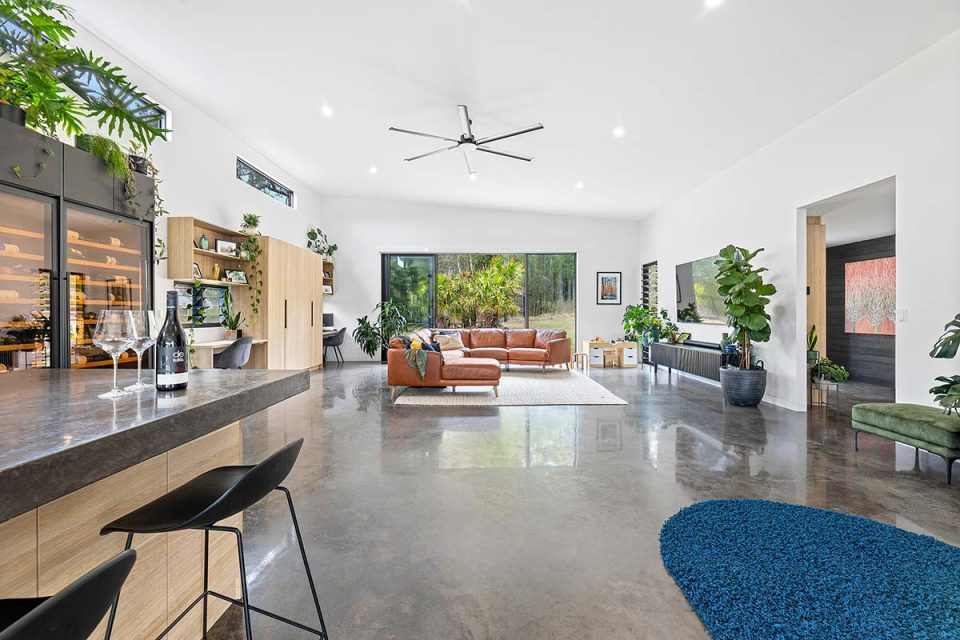 The house sits on 5.4 acres, which makes it the perfect choice for someone looking for a country lifestyle without compromise.
"For properties of this size, people would be looking for space for kids, pets or beautiful gardens," she explains.
"If you wanted to have a veggie garden or start an orchid for fruit trees, you can most definitely do that."
The property is fully fenced and also has two right of access points.
Peggy says a house with these amenities is rare in the region.
"Something like this is going to be very hard to find again. People generally want a big shed, a pool, a modern house and useable acres – and this property has all that.
"It's very difficult to get all those together in one home."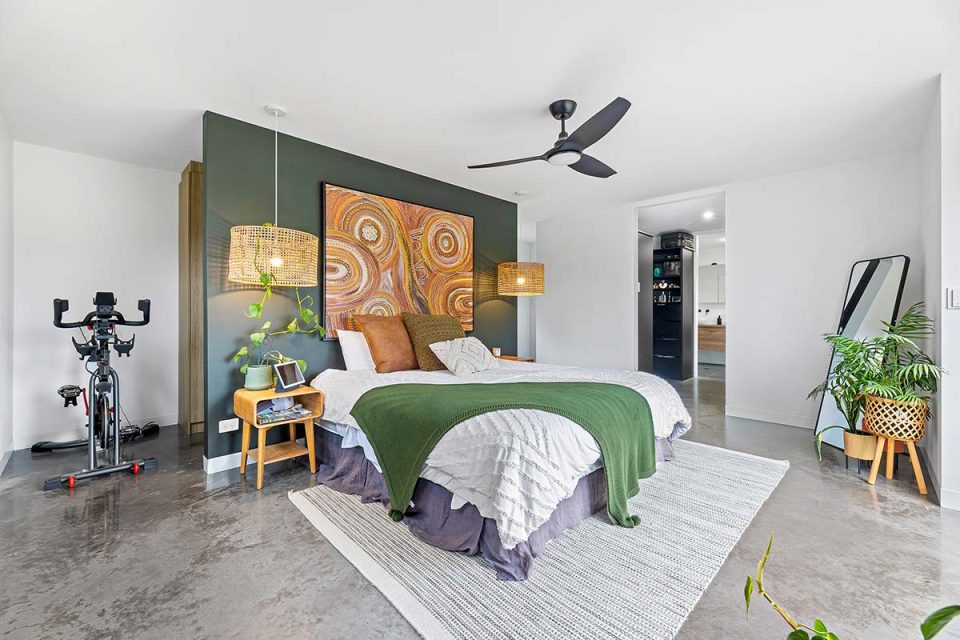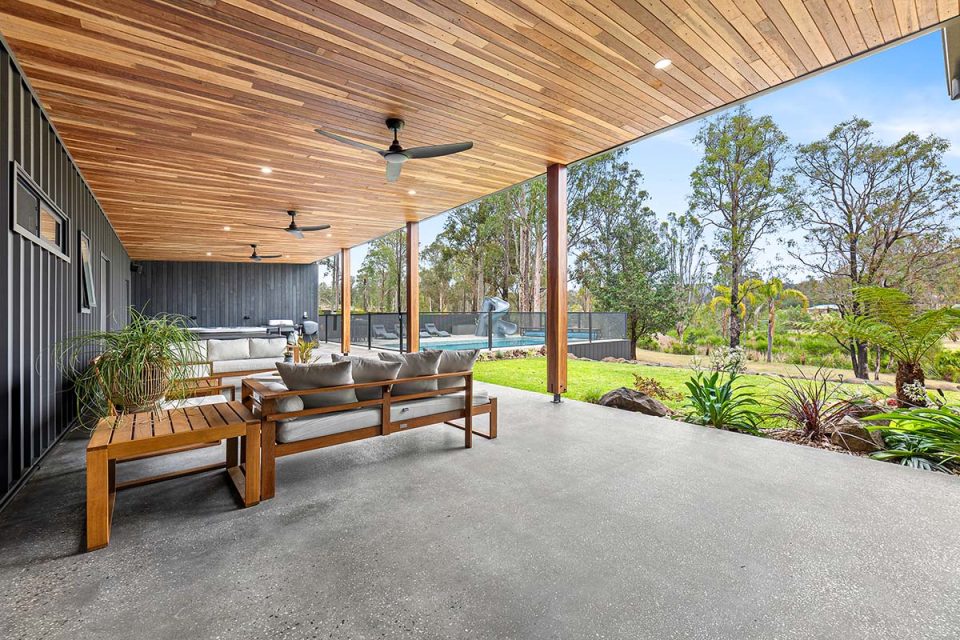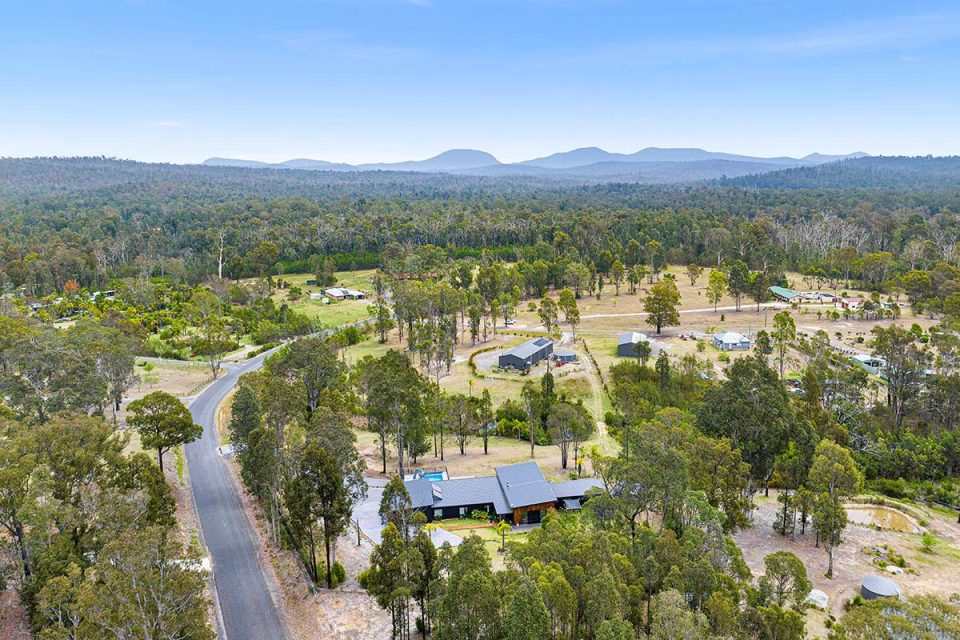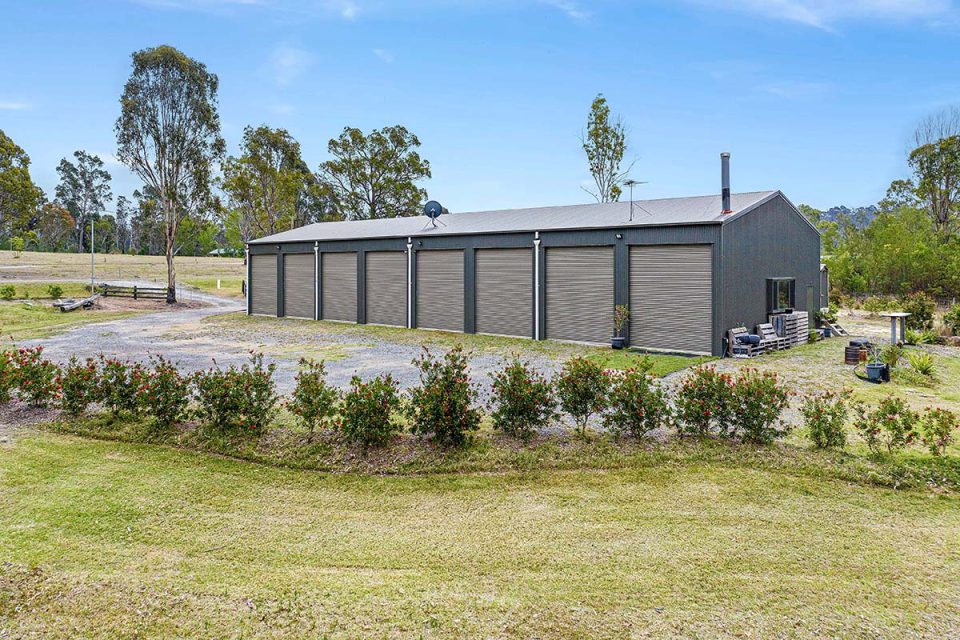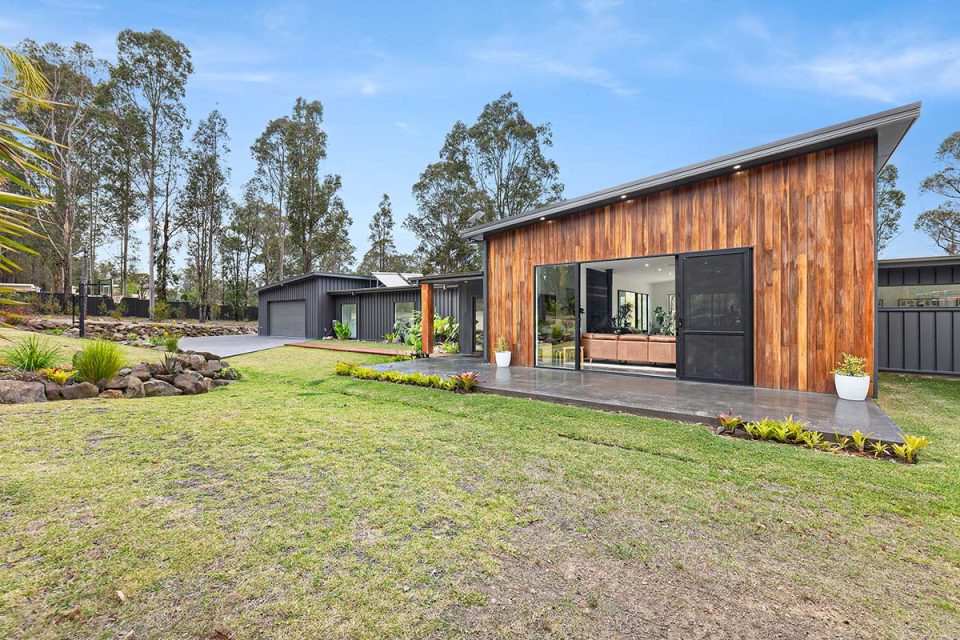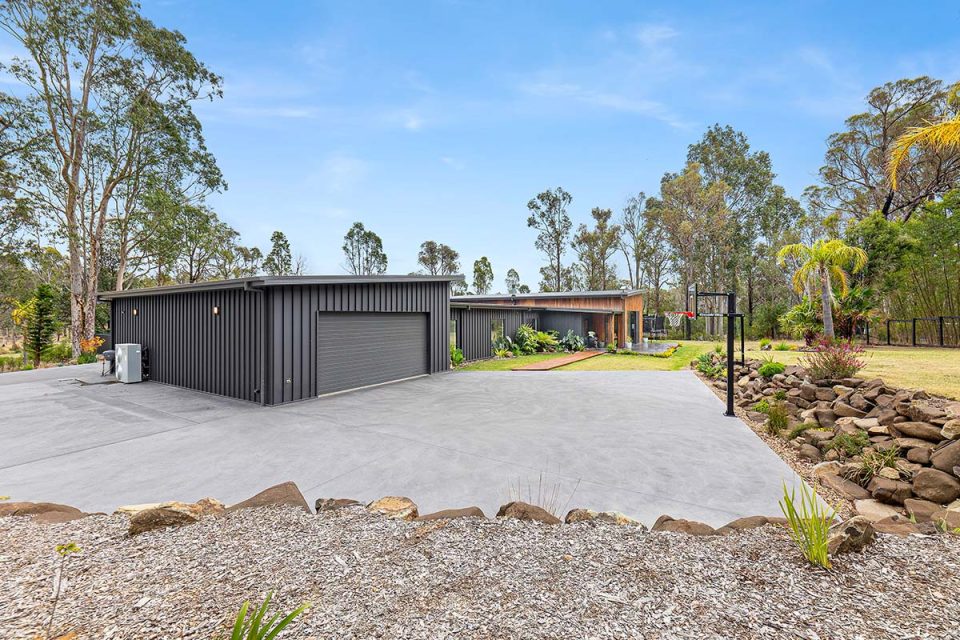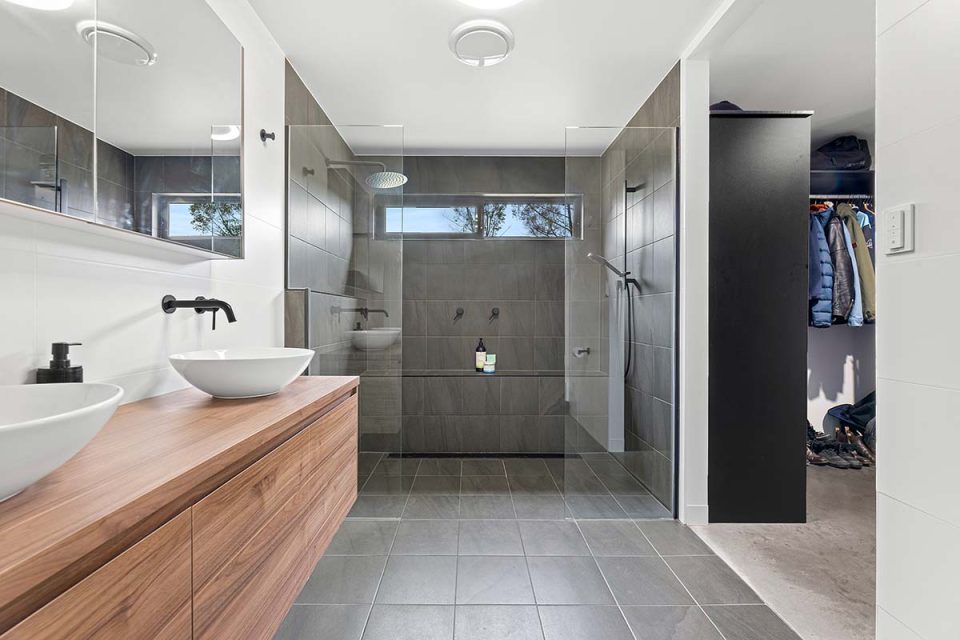 Adding to the property's appeal are the nearby attractions.
The property is within Eurobodalla Shire and is about a 10-minute drive to Batemans Bay and Moruya.
"This location is just off the highway, meaning it would be great for someone who wants to be out of the hustle and bustle," Peggy says.
"At your fingertips are beaches within seven minutes, cafes in five minutes and multiple tourist destinations."
A mountain biking path is coming soon, and cafes and restaurants are a short drive away.
Peggy says the home has broad appeal.
"I think it would suit someone with a big family – whether it's living with them or just visiting. You could have friends and family over – there's room for everyone to park, and there's room for the kids to run around."
To learn more about 114 Maulbrooks Road in Jeremadra, call My Agent Team Licensed Real Estate Agent Peggy McAlister on 0401 481 192, and be sure to check out all the latest listings on Zango.
Original Article published by Claire Sams on Riotact.