Cootamundra's Tegan Kelly spends her spare time turning old books into beautiful sculptures.
She uses book folding – an art form employing various folding techniques on the pages of books to create patterns and formations.
"It was something I had wanted to do for a while but had always talked myself out of," Ms Kelly said.
"Finally, I told myself to do it and see what happens."
Already an avid reader, she was inspired when she first discovered book folding, marvelling at how expert hands could transform a book into any picture or word.
Weekly Newsletter
We package up the most-read About Regional stories of the past week and send direct to your inbox every Thursday afternoon. Subscribing is the easiest way to keep up, in one hit.
---
READ ALSO: The art of self-discovery at Friends of Wagga Wagga Art Gallery
---
A Westpac bank teller by day, the artist has sculpted 30 books in the six odd weeks since starting her side hustle, Tegan's Upcycled Book Decor.
"I have always wanted to try having my own little business. I thought I might as well give it a go with something I like," she said.
When starting a new design, Ms Kelly ponders what most people would enjoy.
"I envision how it would look in 3D, then get the pattern," she said.
"And once it is complete, I think of ways to make it a bit more exciting. I might add artificial flowers, words, or embellishments to the finished book.
Ms Kelly said her favourite design she created was that of a rose.
"One of my customers asked for a rose pattern," she said.
"It was my first time doing this style of folding. It is in-depth and time-consuming, but I was pleased with how it turned out."
Loading Gallery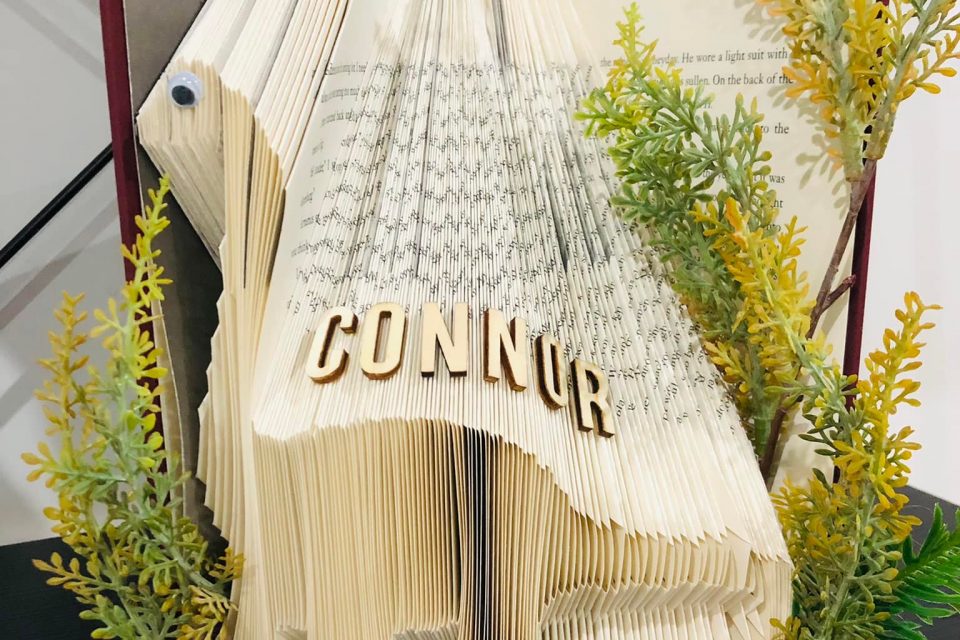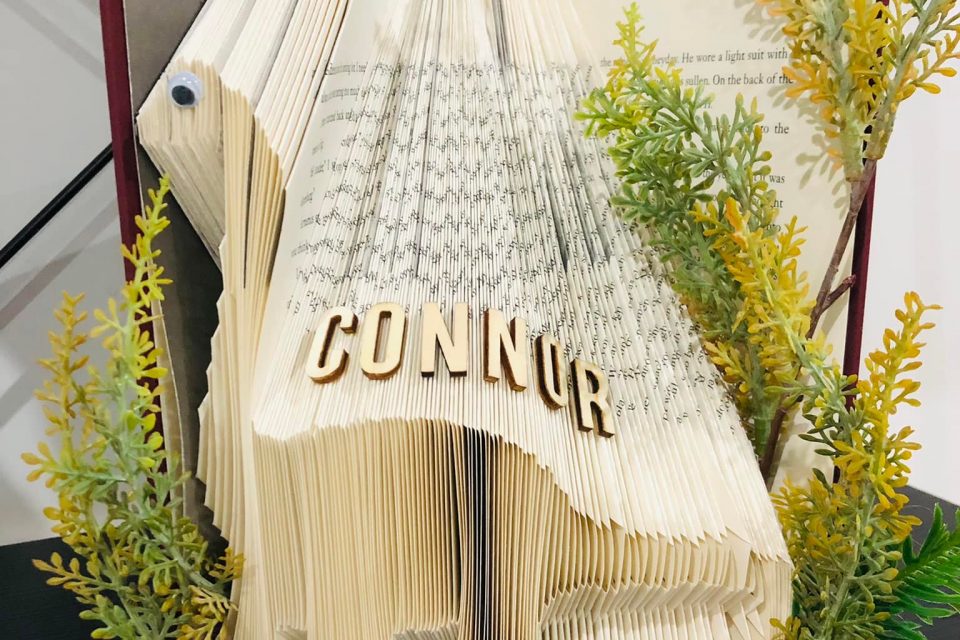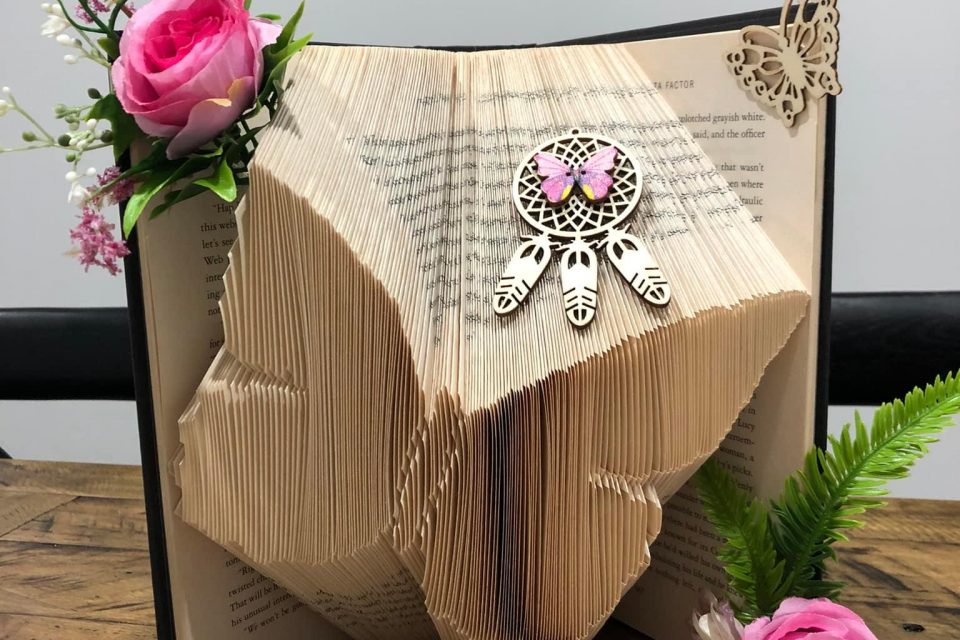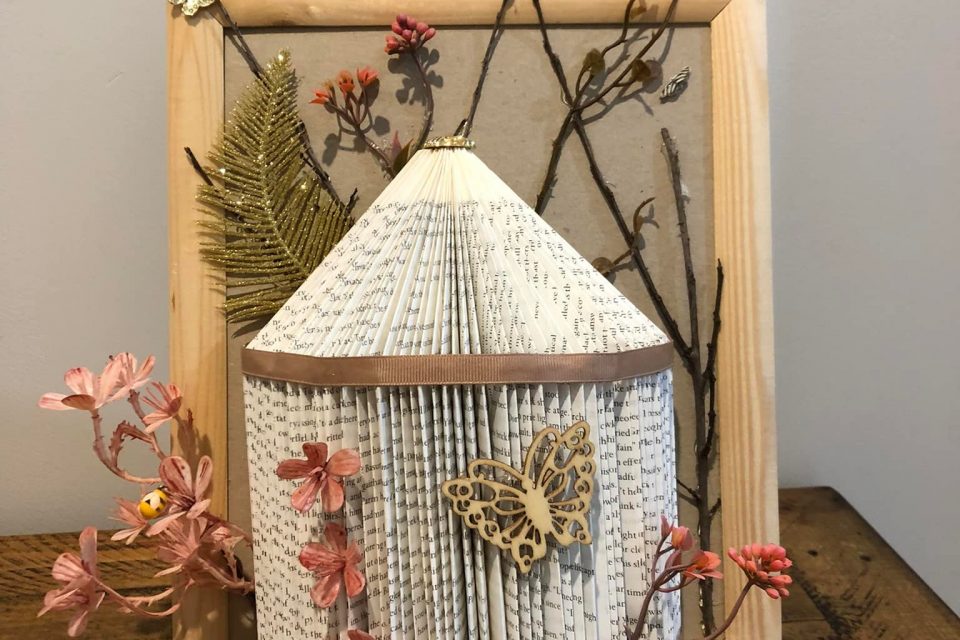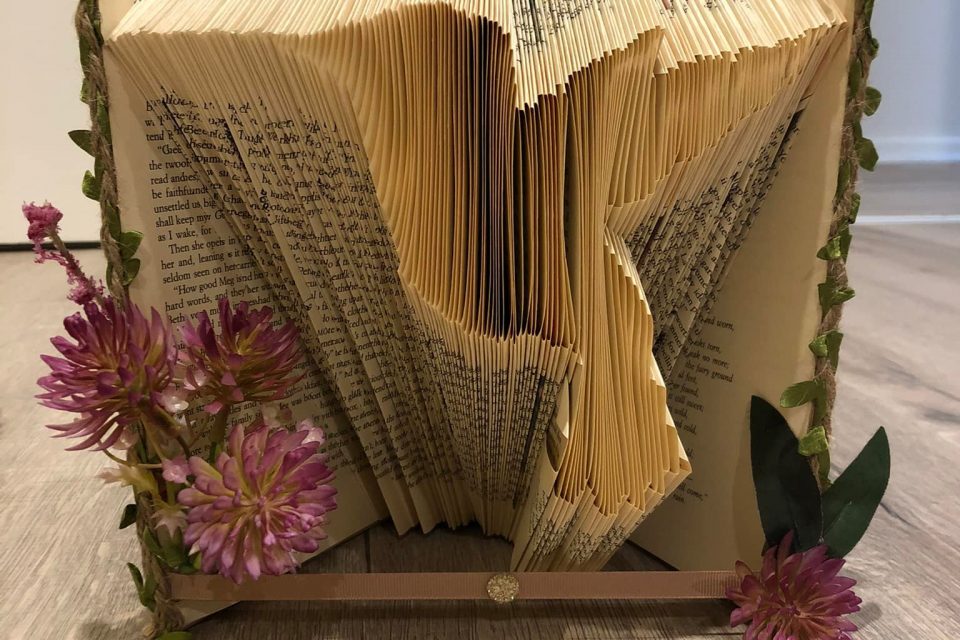 1/4
Ms Kelly requires hardcover books to hold the design and shape in place, sourcing them from the local Salvation Army and Vinnies.
The sculptures can take anywhere from one to three days to complete, depending on the details and intricacies of the design.
"Timings also depend on the type of fold. If I were to do a normal fold – which is mark, measure and fold – I could knock that over in a day," she said.
"The more complicated ones that involve cutting and a lot more folding can take up to three days.
"Some designs might only need 350 pages, others upwards of 600 pages."
---
READ ALSO: Duo behind Mr. Lawrence set to elevate Wagga's dining scene
---
Ms Kelly said she had received a positive reception from the community since starting the business, recently receiving eight orders in one week.
"I will also be going to the Cootamundra markets soon," she said.
"As far as I am aware, there is no one in Cootamundra that does any form of book art or book folding. It is something new for people to look at."
To order a custom-made book visit Tegan's Upcycled Book Decor.
Original Article published by Shri Gayathirie Rajen on Region Riverina.