Podcast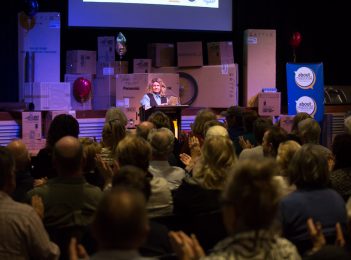 Podcast
Jo Saccomani is the founder of Two Sheds Workshop, she is one of the bright sparks of the Bega community and inspired 300 plus people at the recent Festival of Open Minds. Despite growing up with parents who built, renovated and decorated the family home, it was by chance that Jo became a carpenter. From school, she began an Arts...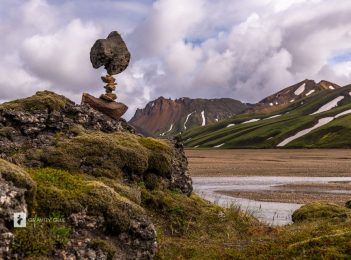 Arts & Culture
Today's conversation is with Michael Grab. Michael's rock balancing art stops the world dead, and in the same way that breathing just happens, your mind automatically asks, "How the hell does he do that?" https://vimeo.com/251245890 The gallery of photo and videos on his Gravity Glue website is extraordinary. Canadian born Michael has been on the Far South Coast of New...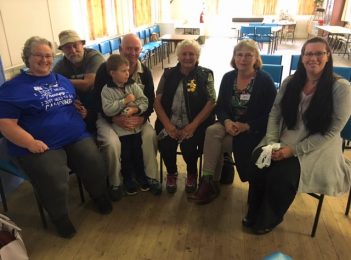 Health & Wellbeing
Podcast 20 features an extraordinary group of people who have just started meeting regularly to support each other through challenges and troubles that most would find impossible. This group of a dozen or more grandparents are raising their grandchildren and great-grandchildren. The parents of these kids have deserted them for a range of reasons and these grandparents – the parents...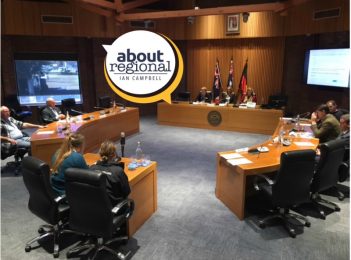 Arts & Culture
Some school holiday listening this time around. During Local Government Week recently, Eurobodalla Shire Council made space for the youth of the shire. Senior students from Carroll College and St Peter's Anglican College at Broulee, and Batemans Bay High School were given time to address Council – including Mayor, Liz Innes and Deputy Mayor, Anthony Mayne. One of the Shire's...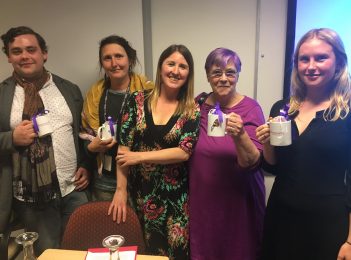 Arts & Culture
In the depths of a Bega winter around 70 people turned out to the Bega Campus of the University of Wollongong to hear a local perspective on Feminism in the 21st Century. Local writers group Mnemosyne posed the question – 'Is feminism still relevant?' A lively discussion followed. Your host will introduce you to the panel and the meaning of...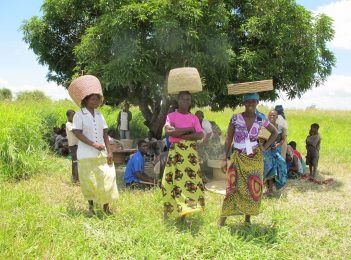 Arts & Culture
https://vimeo.com/230550888 Gabrielle Powell is one of those familiar faces around Bega, but she has just had an experience that took her way beyond her Pedan Street base. For almost 11 years Gabrielle has been the manager of the town's Women's Resource Centre. With long service leave in her sails, Gabrielle took off for Malawi in South East Africa, a country...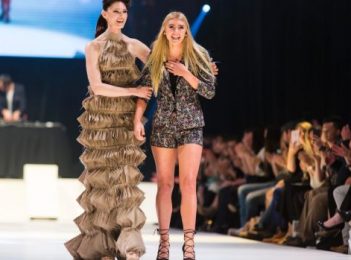 Arts & Culture
Welcome to About Regional – a new place for the stories of South East NSW. This podcast is brought to you by Julie Rutherford Real Estate at Bermagui, Doug Reckord, Wendy Gorton and Shan Watts – thanks for your support. About Regional Memberships are now open and come packed with perks! Charly Thorn is the talk of the town, not...
Arts & Culture
Refugee Week is being marked around the region, the theme is a clever play on words borrowed from our national anthem - "With courage let us all combine." The aim of the week is to celebrate the contribution refugees make to Australian society and to ultimately build a better understanding between different communities. A range of cultural, social, and advocacy...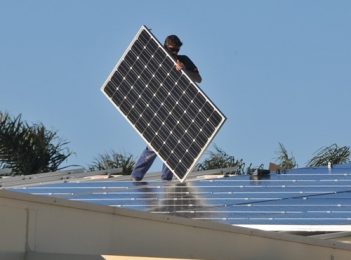 Environment
Long before Donald Trump turned America's back on the Paris Agreement, Australian families decided that investing in solar energy for their homes and businesses made sense, in fact Australia has the highest take-up rate in the world. The NSW Office of Environment and Heritage is keen to build on that and have just been in the region, dropping in on towns where...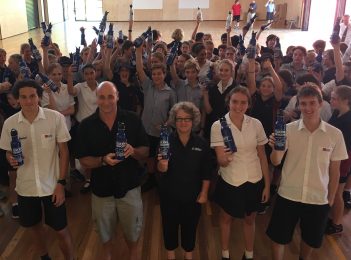 Environment
This week, one man takes on the garbage building in our oceans… Every high school student in the Bega Valley will soon have a reusable drink bottle, cutting the need for single use, light weight, disposable plastic water bottles. Over the last couple of months' students at Eden Marine High School, and Lumen Christi Catholic College at Pambula have received...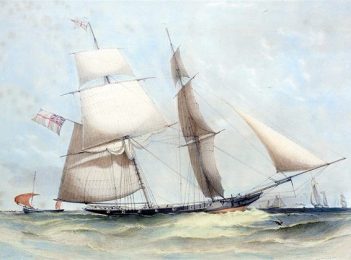 Arts & Culture
Today the story of a bunch of people with history and salt water in their veins, people making progress on ambitious plans to build a replica of an 1830's luxury sailing ship. Scottish-born entrepreneur, Ben Boyd sailed the 25 metre Wanderer into Sydney in July 1842, he soon set sail for Twofold Bay at Eden on the NSW Far South...
Arts & Culture
The National Folk Festival in Canberra is underway and there is somewhat a South East take over happening with a bunch of artists from this side of the mountain performing. People like Heath Cullen, Kate Burke, Mike Martin, Sam Martin, Stonewave Taiko and the Djaadjawan Dancers are all taking centre stage. In the week's leading up to the National, South...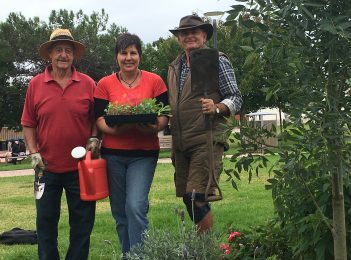 Health & Wellbeing
The Gang Gang Cockatoos have arrived in the bush around my place, a sure sign autumn is here. Mind you I was in Cooma this week and the trees in Centennial Park aren't showing any signs of it. Given that we are about to tick over into April, those leaves will soon be changing. Autumn is a theme that runs...