Health & Wellbeing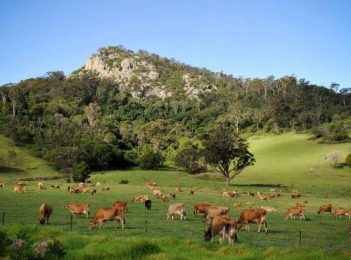 News
Eurobodalla Deputy Mayor, Anthony Mayne is calling for a halt to the ongoing and long-running debate around the shire's strategy to manage farming land. Cr Mayne believes the implications are broader than just 'rural lands' and wants more people to have input, he's suggesting the community lacks confidence in the process that created the Rural Lands Strategy and needs to...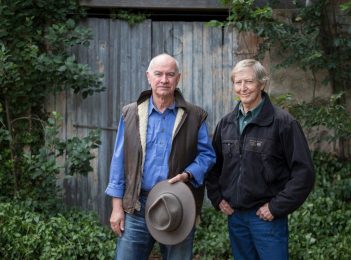 Environment
Tony Coote AM, passed peacefully away on Wednesday 8th August. Coote leaves an enormous legacy in his visionary commitment to the Australian landscape. At a time when our thoughts are honed to devastating drought across large sections of Australia, Tony Coote was an outstanding leader in his work towards regenerating Australian landscapes. Coote AM, BSc. MBA was the founder of The Mulloon Institute...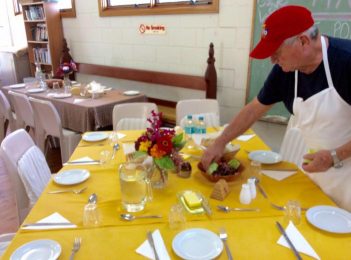 Community
Community organisations across Southern NSW work hard at pulling precious dollars together in order to support projects and services in towns and villages from Batemans Bay to Wonbyn, to Delegate, Tumut and Bredbo. Sauage sizzles, trivia nights, and raffles tickets go a long way but the real honey for volunteers is securing a government grant. Senator Jim Molan is encouraging local...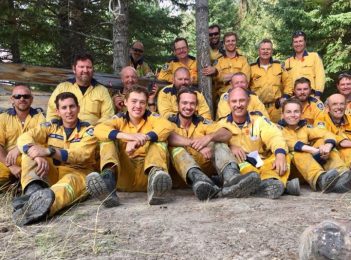 News
Three firefighters from South East NSW are on the ground in the United States, part of an international effort battling devastating wildfires in Northern California, Oregon and Washington State, which to date have killed six people and destroyed around 500 homes. Phil Walker from Numbugga Rural Fire Service (RFS), Tamsyn Harlen from Far South Coast RFS, and Phillip Eberle from...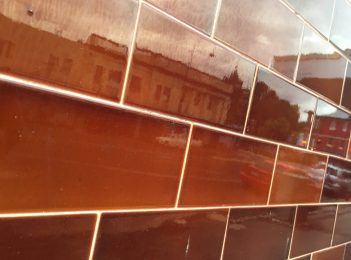 Community
In the last two and bit years, the demand for news, stories, and information via About Regional has increased dramatically. Proudly, About Regional has presented different viewpoints, deeper stories, and more colour from across South East NSW, taking in the Eurobodalla, Bega Valley, and Snowy Monaro. It's been demanding but richly rewarding. The time has come to share the load,...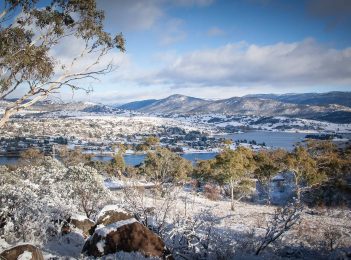 News
The shock and anger around the recent bashing and sexual assault of a man and women in Jindabyne has been replaced with a renewed local discussion about the town's future. Led by the newly formed Jindabyne Action Group (JAG) the conversation that has followed has been more about building community than installing CCTV. "I've been here for two years, and when...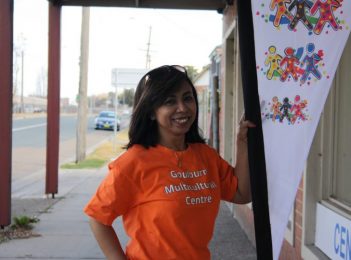 Community
While the Turnbull Government considers new rules to settle migrants into rural areas, Goulburn's multicultural population is demonstrating that immigration can boost local economies, address skill shortages and bring new cultural experiences to rural Australia. An annual multicultural festival held in Goulburn's historic Belmore Park is drawing a growing audience, and other cultural events such as the upcoming Onam (Hindi)...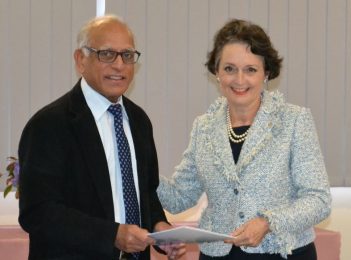 Community
Health staff and volunteers in Crookwell have been recognised for decades of service, including some who have given more than 40 years to the community. At a ceremony on Tuesday (24 July), Member for Goulburn Pru Goward presented 22 Crookwell Health Service staff and volunteers with awards - and a Bryant's Bakery cake to celebrate. Dr Ramaswamy Thangavelu and Enrolled Nurse...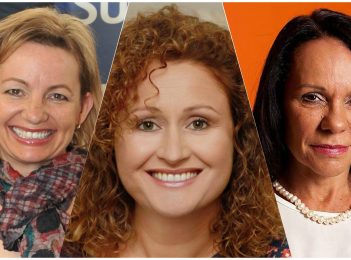 What's On
Momentum around The Festival of Open Minds is building as people from near and far snap up the early bird discount and get ready to take part in this day of ideas and discussion. On Saturday, September 1, the Bega Valley Commemorative Civic Centre will buzz with personal stories and the wisdom and knowledge of experts - speakers who will inspire your...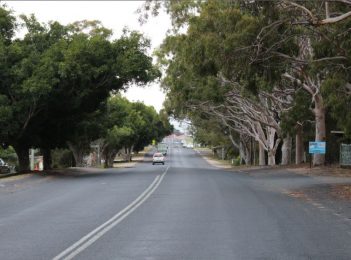 News
The communities excitement around the development of the Bega Tathra bike track is undeniable, the recent arrival of two drop-in bridges at the intersection of Sapphire Coast Drive and Tathra Road has only added to the excitement for many; a sense that this long talked about project is happening. However, as the project picks up momentum, the reality of the...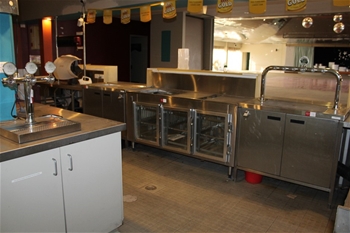 News
Fancy owning a piece of the old Batemans Bay Bowling Club? Equipment and furniture from the closed facility is up for auction starting today (July 25)! Eurobodalla Shire Council has engaged experienced government auctioneer Grays Online to run the sale. Items on offer include furniture, catering equipment, bar fixtures, and fittings, as well as audio and lighting. Council says objects...
News
A report will be prepared for the Coroner after the body of an elderly man was found following a house fire on the southern Monaro today. Emergency services were called to Stewart Street, Delegate, just before 6 am this morning (July 24), the blaze was extinguished by Fire & Rescue NSW and Monaro Rural Fire Service, at which time the...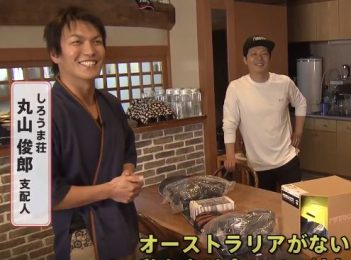 Community
The white sparkling ski fields of Japan are a million miles from the burnt and blackened landscape that circles Tathra's western edge. The two different landscapes, however, have forged friendships that grow stronger in the wake of the Bega Valley's March 18 bushfire emergency. The Shirouma-so is a traditional Japanese ryokan (hotel) that has attracted a bunch of friends from...