Health & Wellbeing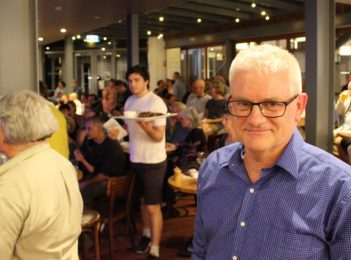 Environment
12 Apr 2018
A town that has championed grassroots action against climate change has perhaps fallen victim to it, according to a longtime greenhouse gas campaigner. Tathra resident and local orthopaedic surgeon, Dr Matthew Nott believes the bushfire that scorched his town on March 18 was supercharged by climate change. As the founder of Clean Energy for Eternity, Dr Nott and his group...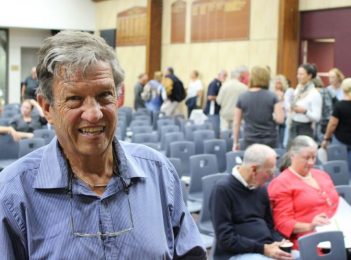 Health & Wellbeing
10 Apr 2018
The Eurobodalla is taking action on drugs and alcohol after hearing heart-wrenching first-hand accounts of the impacts being felt locally. A community meeting driven by the three Rotary Clubs of the Eurobodalla attracted almost 200 people on Monday (April 9) night to the St Mary's Performing Arts Centre at Moruya. The room was a mix of ages and backgrounds, not...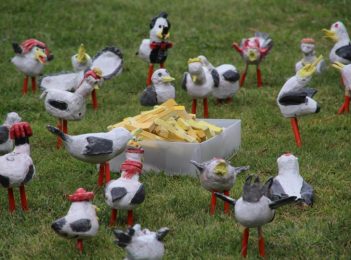 Arts & Culture
7 Apr 2018
Over the Easter weekend, Lake Jindabyne provided a stunning natural backdrop for sculpture with the 17th Lake Light Sculpture exhibition welcoming over 20,000 visitors. Like Bondi's famous Sculpture by the Sea and the more recent Sculpture by the Sea Cottesloe (WA), people have voted with their feet, and trodden pathways and hills to view outdoor sculpture exhibitions locally. In South East...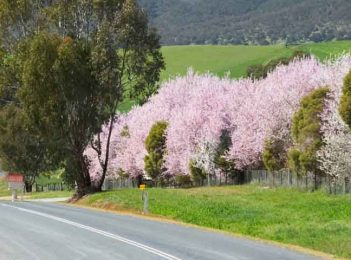 News
7 Apr 2018
New Federal funding promises to fill in a number of Mobile Black Spots in South East NSW. One hundred and six (106) priority locations across Australia have been singled out for improved mobile phone coverage through Optus, Telstra, and Vodafone. One hundred and two (102) new base stations will be built, including five local sites: Bombala – Will receive a...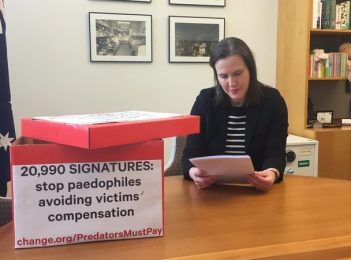 News
6 Apr 2018
Warning - article contains a picture of Maurice Van Ryn and a description of his crimes against children. Laws used by a convicted paedophile to torment his victims further are about to change thanks to people power. A petition that started in the Bega Valley has just landed on the desk of the Minister for Revenue and Financial Services, Kelly...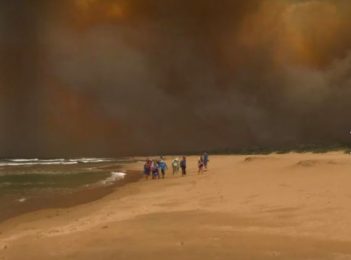 Health & Wellbeing
5 Apr 2018
Money is flowing to support good mental health in the wake of the March 18 bushfires that moved in on Tathra and surrounds. NSW Federal Liberal Senator, Jim Molan announced the $250,000 for extra counselling services at the Recovery Centre in Bega set up to manage the physical and emotional rebuilding that will take place in the months ahead. "This...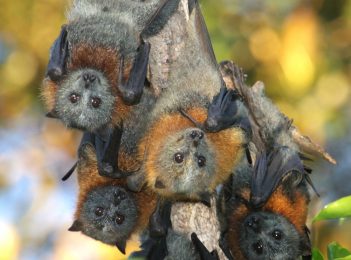 Environment
2 Apr 2018
Eurobodalla residents are being asked to outline their concerns, experiences, and values when it comes to the shire's troublesome population of visiting flying foxes. A shire-wide flying fox management plan is being drafted that will set out how Council makes decisions about managing the impacts this threatened species has on residents. Eurobodalla Shire Council's Director of Planning and Sustainability, Lindsay...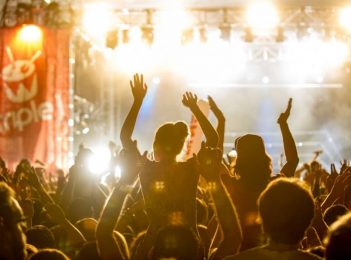 Arts & Culture
31 Mar 2018
Batemans Bay, Moruya, Narooma, and Cooma have made a case to host one of the biggest events in Australian music - Triple J's One Night Stand.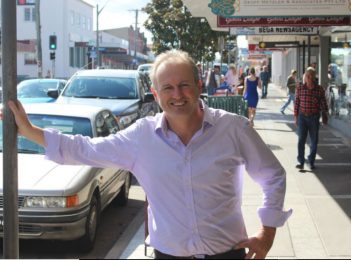 News
27 Mar 2018
Farming in the Bega Valley has always been a collective effort, the 1899 foundations of the region's iconic Bega Cheese company are a cooperative of local farmers, that spirit of working together is getting a tech makeover this week at the Bega AgTech Days. "It's hard to change or scale up as an individual, but if you collaborate and come...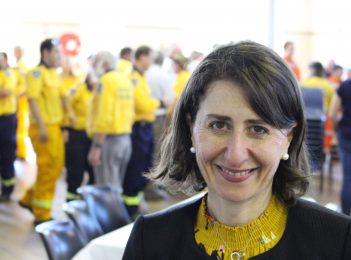 News
27 Mar 2018
Premier Gladys Berejiklian has made a sweep of the Bega Valley and Eurobodalla making significant cash deposits along the way. It feels like a long time since a NSW Premier of any political persuasion ventured into the Bega Electorate for such a visit; yesterday's (March 26) won't be forgotten for a while. The day started with $10 million for Tathra...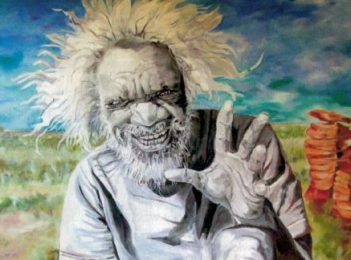 Arts & Culture
22 Mar 2018
A series of portraits spanning the length and breadth of the Yuin Nation are about to go on show and be auctioned, the end result will be a cross-cultural walkabout for Australia's indigenous people centered on South East NSW. The nineteen faces that smile, stare and sing from the canvases painted by Towamba artist Vickie McCreedie, take in territory that...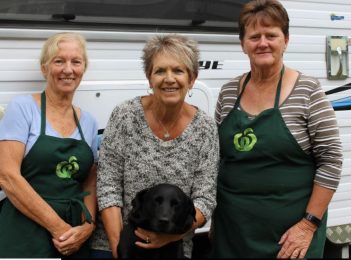 Community
22 Mar 2018
A new generation of community support has stepped forward in the wake of the Tathra Bushfires. "The old girls of Bega" who have answered the call for help countless times during their history in the Bega Valley say they have never seen a response like the one witnessed at the Bega Showground Evacuation Centre over the last three and a...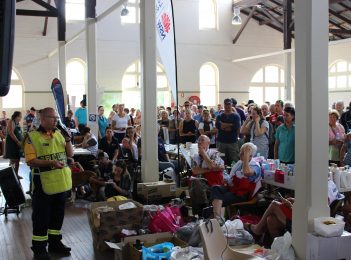 News
20 Mar 2018
One Tathra family who lost their "forever home" have moved to reassure and thank firefighters who battled Sunday's furnace. Media speculation today has suggested incompetence by the Rural Fire Service for declining offers of help from Fire & Rescue NSW in the early stages of the blaze. Flames from the Reedy Swamp Fire gathered momentum and travelled the 17km east...