Arts & Culture
Arts & Culture
Australia is filled with reminders of Captain James Cook and his voyages. But when Alberta Hornsby gazes at a map of the Endeavour River in Far North Queensland, or a long list of names and words, the Guugu Yimithirr elder hears voices murmuring in her own tongue, sees other faces than that of the famed navigator. She sees her own people....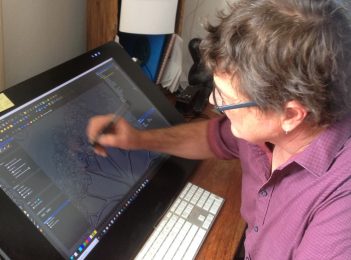 Arts & Culture
You might have to squint to see it but on the top right-hand side of the Armistice Day centenary two dollar coin,  is a tiny initial: TD. Bega-based designer Tony Dean (AKA TD) has had the pleasure of putting his initials on two circulating two dollar coins in a series of five coloured Remembrance Day coins. His first design, inspired...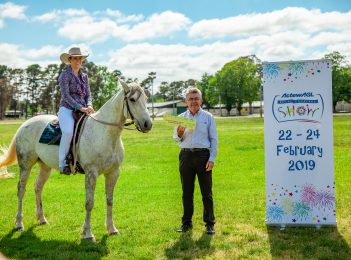 Arts & Culture
Organisers of the Royal Canberra Show have slashed ticket prices for next year as part of an opening gambit to arrest declining attendances and revive the struggling event. Tickets will be 30 per cent cheaper than this year, with a further 20 per cent discount if purchased online, as well as $5 a day for school students. The Royal National...
Community
What started as a safe place for local youth to hang out and grab a free feed has become so much more. Every Wednesday afternoon as many as 36 kids, ranging from age five to 16 years, gather at the Gundary Oval clubhouse to share Aboriginal culture, engage positively with community leaders and police, and learn a few life skills....
Health & Wellbeing
Glazed ham has long been a Christmas tradition in many Australian households and for good reason! If you get it right, the glossy, glistening ham with its irresistible, shiny, lacquered finish makes a spectacular centrepiece. When carved, it reveals the juicy pink meat below, ready to feed a hungry crowd. But how do you ensure you nail it every time?...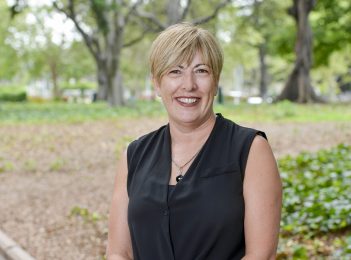 News
"We want to hear about how we can create a fantastic place all year round for the Jindabyne community and the town's many visitors," says Lee Shearer APM, who is leading the NSW Government's Go Jindabyne Masterplan. Ms Shearer and her team of planners and architects will be in Jindabyne on Tuesday, Wednesday, and Thursday (December 4 to 6) for a...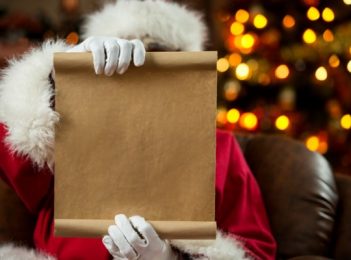 Arts & Culture
Cooma Lions Club are again acting as 'Santa's Little Helper' ensuring that letters from the children of Cooma and the Snowy Monaro get to the big fella before Christmas. Kids should write their letters, addressed to 'Santa at the North Pole' and drop them into Cooma and district post offices. No postage stamp is required, instead, local post offices have set...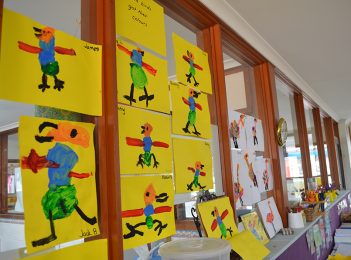 News
The Member for Bega says the lease concerns surrounding Pambula Preschool are progressing towards resolution. As reported by Region Media last week, the Pambula Preschool committee was frustrated and fearful for it's future following five-year's of protracted "legal limbo" with the NSW Government. Spokesperson Glenn Merrick said what should have been a very simple lease renewal with NSW Crown Lands...
Property
A Canberra architecture community was deeply shocked when news first broke of plans to demolish Anzac Hall. Surely, this was a mistake, as there had been limited consultation with the community and no consultation with the moral rights holders – the architects who designed the award-winning building – nor with the Australian Institute of Architects. Less than a week later,...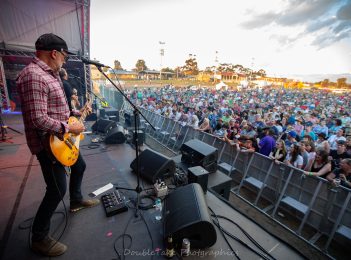 News
A bunch of Bega Valley locals have headed west to bring good times, support, and hope to drought-affected communities around Parkes. The Band Together Farmers concert (November 17) comes from the same crew that rocked and re-energised Tathra with Band Together after the March 18 bushfires. Led by former police officer Darren Jones, the local crew also included Jess Ryan, Peter...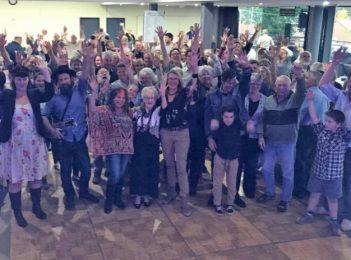 News
The Eurobodalla has turned out to raise more than $30,000 for drought-affected local farmers and those in the region's sister shire - Cobar. More than 450 people came along to Eurobodalla Raindance events at Batemans Bay, Moruya and Narooma on Friday night (November 23) to raise the funds. Eurobodalla Mayor Liz Innes says the events were a beautiful example of...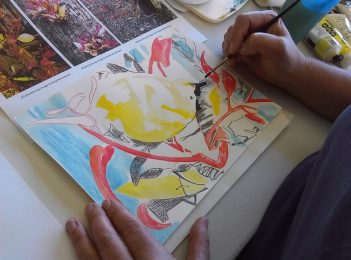 Arts & Culture
A new circle of friends has been born out of 'that day in Tathra' and this weekend their time, talent, and support for each other will be on show. The Tathra Firebirds emerged out of the bushfires of March 18 and have gone on to be a force of creativity and acknowledgment, reflecting the diverse experiences of 'that day'. Co-convenor Amanda...
Arts & Culture
Australian politics is certainly becoming curiouser and curiouser if the Museum of Australian Democracy's  (MoAD) 2018 Behind The Lines exhibition is anything to go by. The popular exhibition was launched last week by special guest, comedian, author and songbird Sammy J. Every year MoAD presents Behind The Lines, an exhibition that displays the best political cartoons from the last 12 months. The 2018 exhibition...