Arts & Culture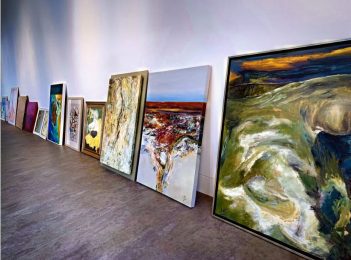 Arts & Culture
Eurobodalla artist Shirley Goodhew is the next to adorn the walls of the new Basil Sellers Exhibition Centre in Moruya, and the first local to fill the space with her spark. Deep Waters, an eclectic and contemporary exhibition, spans more than 20 years' of work and opens at the Bas tomorrow night (March 22). Eurobodalla Shire Council's Creative Arts Coordinator...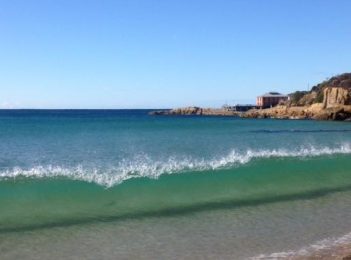 News
Coinciding with the first anniversary of the Reedy Swamp, Vimy Ridge, and Tathra Bushfire comes the last allocation from the fund established to support those impacted by the flames of March 18, 2018. Over $1.5 million was donated to the Bega Valley Mayoral Appeal - made up of donations from around Australia as well as $160,000 raised at the Band...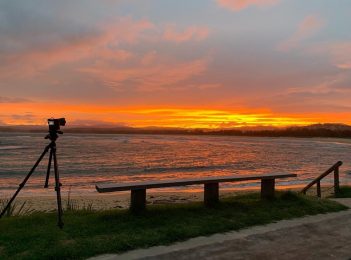 Arts & Culture
Bega Valley photography group, The Sapphire Snappers, recently celebrated two years of casual monthly gatherings also known as 'Instameets,' where amateur photographers meet, take pictures and share their best work on Instagram. One of the group's founding members, Jason Guthrie says Snappers was inspired by the positive response he and others were getting after posting pictures on Instagram and decided they...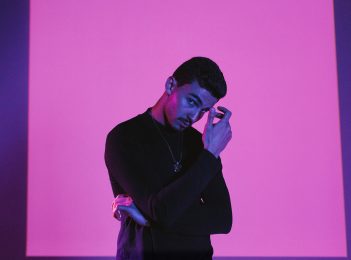 Arts & Culture
You can catch Canberra hip hop artist Daniel Kirkland's enthusiasm, it is that contagious. People speak quickly when they are passionate and excited, and at the rate of knots Daniel talks, you can tell he lives his life at 100 kilometres an hour and with fervent intensity. Chatting in the Sunday afternoon sun, our conversation darts from hectic travel stories in Morocco...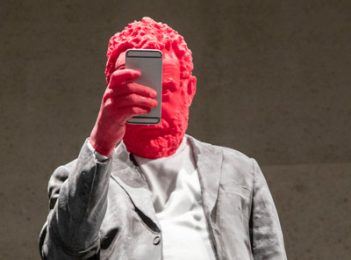 Arts & Culture
If you're going to spend a million dollars on a major new acquisition, would you expect it to melt in the next six months? On Friday morning (15 March) National Gallery director Nick Mitzevich ascended a scissor lift in front of assembled media and lit the wick on a four-metre monolithic statue of a man made entirely of wax. The...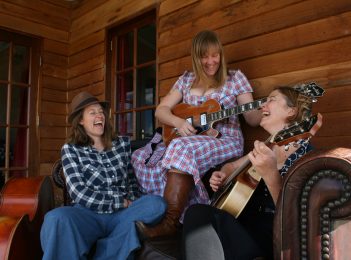 Arts & Culture
It's a Candelo collaboration that makes so much sense - it's hard to believe it hasn't happened sooner! Independently acclaimed musicians Kate Burke, Robyn Martin and Melanie Horsnell have banded together as The New Graces and will perform their first gig as a trio tonight (March 15) at the Candelo Town Hall. "We've been on stage together quite a bit over...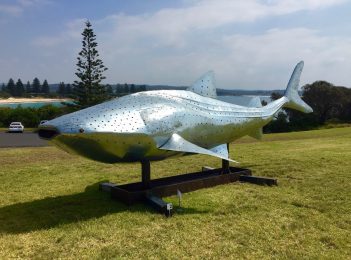 Arts & Culture
Sculpture Bermagui is pulling crowds to the picturesque seaside town as art and environment fuse in a feast for the eyes. Sculpture President Paul Payten says the event is rated as one of South East NSW's top five flagship events, and aims to present "art for the community, to excite and stimulate locals and visitors." People travelled from Sydney, Canberra,...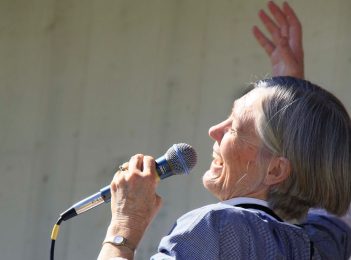 Arts & Culture
Greedy suits on weedy legs and women with wide bums surface in bush poetry that is riding a resurgent wave across rural Australia. The gut-wrenching dilemma of having to sell the family farm is there too, as verses of poetry swing from humour to all-too-familiar despair. At the centre of much of the revival is Robyn Sykes, a farmer from...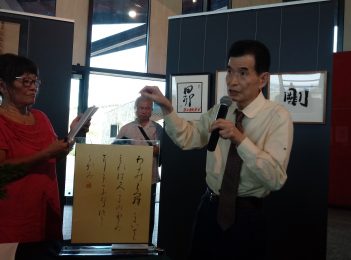 Arts & Culture
A free exhibition of new works by one of the leading exponents of modern Japanese calligraphy, Tairiku Teshima, has been launched at the National Arboretum in Canberra. The framed and mounted 28 ink on paper works - reflecting nature, creation and beauty - are from the school of symbolic calligraphy called shõsho, a dynamic modern art that uses limited characters and...
Arts & Culture
"It's beautiful that people are stopping and asking me questions about the poles and showing an interest," says Djiringanj elder, Colleen Dixon. Colleen has been trying to get a fresh coat of paint on three Aboriginal totem poles in Bega's Littleton Gardens since Saturday morning. "I'd be finished by now if I wasn't doing so much talking," she laughs. Speaking to...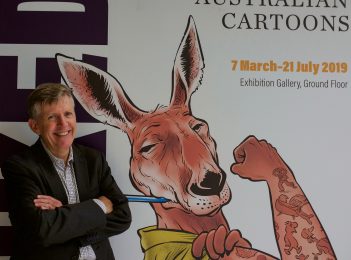 Arts & Culture
One of the great media pleasures has to be a perfectly drawn cartoon, waspishly targeting the pomposity or ridiculousness of the day and plunging a hatpin through the political bubble of self-importance. And as it turns out, there's nothing new in any of this: the National Library has just opened Inked, an exhibition that traces more than two centuries of...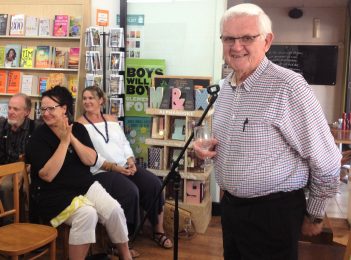 Arts & Culture
It's hard to believe in the internet age but there is no known recording of journalist, playwright and now author Alex Nicol's All Ways on Sunday radio show for ABC, which first broadcast in 1969. "Not one single second was archived," Alex says cheerfully "so you'll have to make do with my blurry recollections." The show told stories spanning from...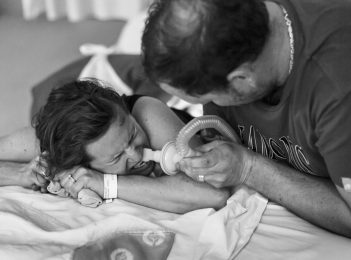 Arts & Culture
One hundred inspiring Australian female photographers have united for a powerful celebration to mark International Women's Day today, including Batemans Bay's Elise Searson. The Loud and Luminous project celebrates and recognises the power of photography and the important contributions of contemporary female photographers, women from across Australia aged between 10 and 90 years. "I am so honoured and excited, it's...