Arts & Culture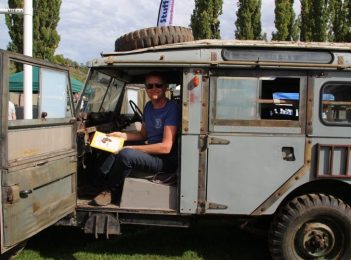 Community
4 Apr 2018
Around 800 Land Rovers lined up in Cooma over Easter for the 70th Anniversary celebration of the marque. The four-day event drew entrants from across the country. From the very first Series 1 model imported to Australia in 1948 and those that have seen service for Australian Armed Forces overseas, to newer luxury models of Range Rover, Cooma was heaving...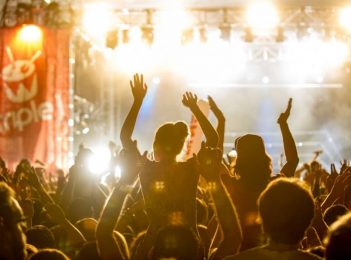 Arts & Culture
31 Mar 2018
Batemans Bay, Moruya, Narooma, and Cooma have made a case to host one of the biggest events in Australian music - Triple J's One Night Stand.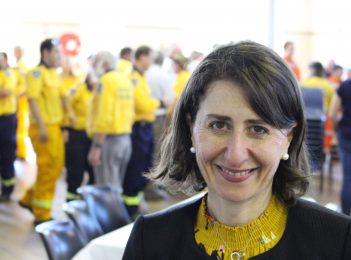 News
27 Mar 2018
Premier Gladys Berejiklian has made a sweep of the Bega Valley and Eurobodalla making significant cash deposits along the way. It feels like a long time since a NSW Premier of any political persuasion ventured into the Bega Electorate for such a visit; yesterday's (March 26) won't be forgotten for a while. The day started with $10 million for Tathra...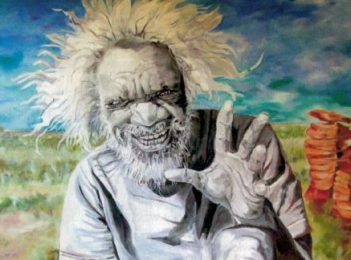 Arts & Culture
22 Mar 2018
A series of portraits spanning the length and breadth of the Yuin Nation are about to go on show and be auctioned, the end result will be a cross-cultural walkabout for Australia's indigenous people centered on South East NSW. The nineteen faces that smile, stare and sing from the canvases painted by Towamba artist Vickie McCreedie, take in territory that...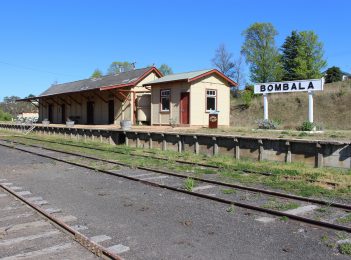 News
16 Mar 2018
The full sale of Snowy Hydro to the Federal Government is a $4.2 billion injection into the New South Wales economy, and the Mayor's of South East NSW are lining up to spend it. Premier, Gladys Berejiklian, and Deputy Premier and Member for Monaro, John Barilaro have "ring-fenced" those dollars for infrastructure projects in rural and regional NSW. "4.2 billion...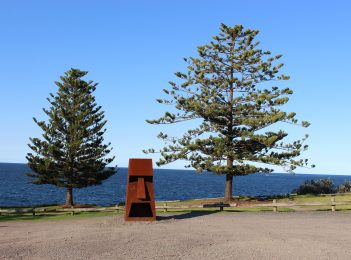 Arts & Culture
15 Mar 2018
Summer in Bermagui is busy, a time when locals surrender their beaches and cafes to welcome tourists, but what only locals know is that autumn is the best time in Bermagui. The water is warmer, the Gang Gang's move into the Spotted Gums, a fire at night becomes an option again, the daytime sun is a little weaker but still...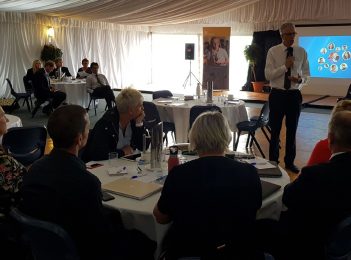 Arts & Culture
11 Mar 2018
The principals of 50 public schools from across Southern New South Wales have gathered in Batemans Bay to meet with chiefs of the NSW Education Department. Schools from the Monaro, Far South Coast, Illawarra, Shoalhaven, Southern Tablelands, Southern Highlands and Queanbeyan were all represented, part of a road trip by Department Secretary, Mark Scott, Deputy Secretary School Operations and Performance,...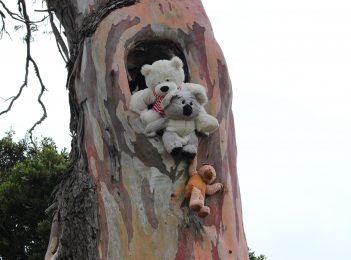 Community
24 Feb 2018
Pooh Bear's Corner on the Kings Highway between Canberra and Batemans Bay has been delighting travelers for decades, and it would appear that something similar is being created on the Monaro Highway just out of Cooma. In recent weeks, extra teddy bears have been slung into the hollow of an old Ribbon Gum northwest of Nimmitabel. The first teddy; a...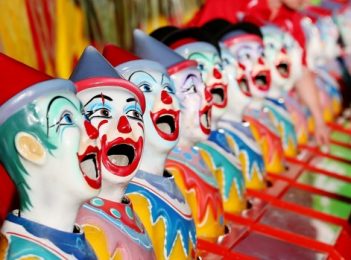 Arts & Culture
22 Feb 2018
Politics is part of every country show. There is the tongue-in-cheek variety between Jersey and Friesian dairy farmers, between sheep and goat graziers, and between dressage horses and motorbike clubs, but room is always made for the "more serious" variety, the politics that normally takes place in a parliament house or council chamber. In fact, country shows provide one of...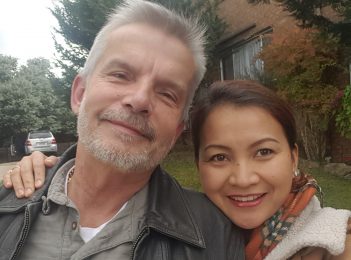 Community
9 Feb 2018
A Snowy Mountains couple brought together by a sense of respect and fairness has been in Canberra pitching their property overlooking Lake Jindabyne to same-sex couples looking to tie the knot in 2018. Every love story is unique and Anton and Bibi Wiesmann, owners of the Panorama have their own tale to tell, one they shared at the Canberra Wedding...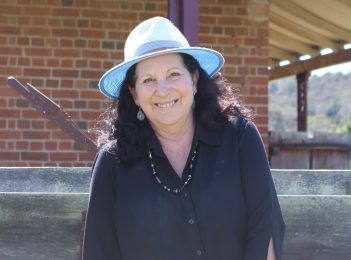 Arts & Culture
3 Feb 2018
Sandy Lewis is putting down roots again. After a life living in all parts of Australia, this Army brat from Western Australia has settled in Bombala, with a sense of fate guiding her hand. Mind you Sandy says she is still West Australian to her core. "Dad was SAS (Special Air Services), so it was an interesting childhood - 16...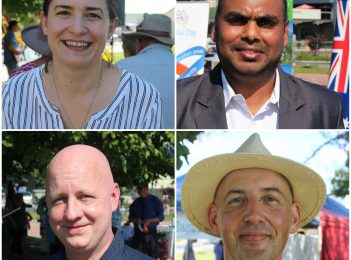 Arts & Culture
28 Jan 2018
Giving up your citizenship is a hard thing to get your head around if you were born in Australia. Generally speaking, being born in Australia is the Wonka Golden Ticket of citizenship. I guess there are Australian's that renounce their citizenship - Rupert Murdoch comes to mind, but Aussie's choosing citizenship of another country over the green and gold isn't...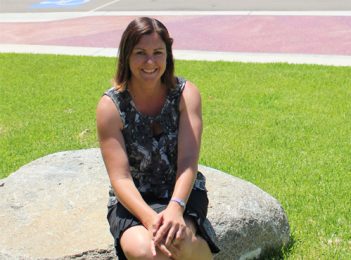 Arts & Culture
26 Jan 2018
Through her Australia Day address, Bega Valley Mayor, Kristy McBain has tried to advance the conversation about our national day. "With courage let us all combine in a celebration and conversation about our country," the Mayor told the 200 people gathered in Littleton Gardens this morning for the Shire's official Australia Day ceremony. An hour after the Bega ceremony concluded a...