Arts & Culture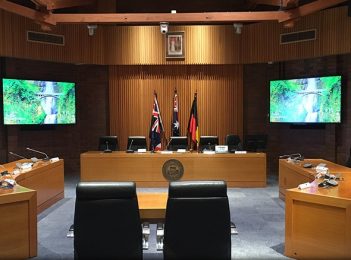 News
Mayors, Councilors, and senior staff from shires and cities across Australia are in Canberra for the Local Government sectors annual get together - The National General Assembly of Local Government. President of the Australian Local Government Association (ALGA), David O'Loughlin says for more than two decades the Assembly has identified, examined, and debated the most important issues and challenges facing councils...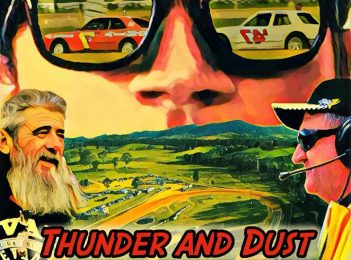 Arts & Culture
Dust and thunder from a regional speedway has roared across the big screen in Canberra, ahead of the documentary's first screening within the community that inspired it. For Bega Valley filmmakers Andrew Moore and Fiona Scott, "Thunder and Dust" has been a five-year passion centred around Sapphire Speedway, west of Candelo. Friday (June 8) nights screening with the ANU Film Group...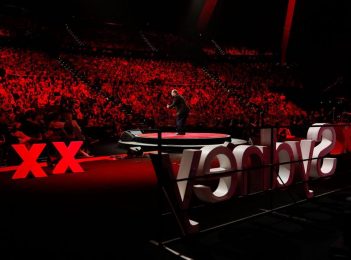 What's On
A world of ideas and inspiration lands in the heart of Bega this Friday (June 15) with the TEDxSydney Satelite Event at the town's Civic Centre. South East NSW has always been a place where informed and enlivened discussion can take place and Friday's program is an extension of that. TEDxSydney is the leading platform for the propagation of Australian...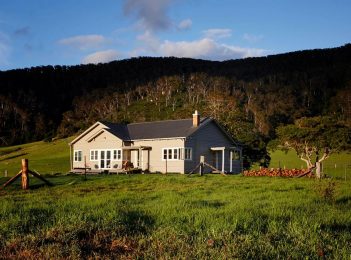 Community
River Cottage Australia continues to build a fan base via SBS TV and showcase South East NSW to a national audience, but with just a hand full of episodes still to go to air, fans are asking what next? Tilba, on the Far South Coast of NSW was heartbroken when Keo Films and Foxtel announced in December 2016 that the show...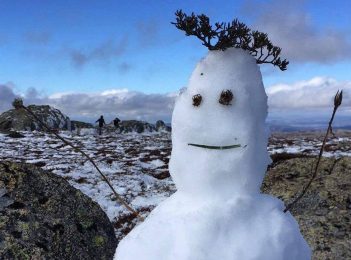 Community
South East NSW is a dynamic place to live and visit. Mine is a home of four seasons, of stunning landscapes, of creative people, of active people, people who do things and make things happen. Whether you live here or visit, South East NSW is a rich experience. Check out what the Snowy Monaro, Eurobodalla, and Bega Valley got up...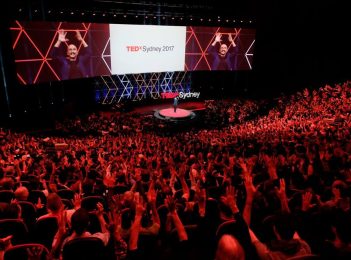 What's On
TEDxSydney is the leading platform for the propagation of Australian ideas, creativity, and innovation to the rest of the world and it's coming to Bega. This unique and vital day of talks, films, music and debate was a local hit last year, with SouEasters drawn from Cooma, Batemans Bay, and Eden to soak up the live stream we plugged into...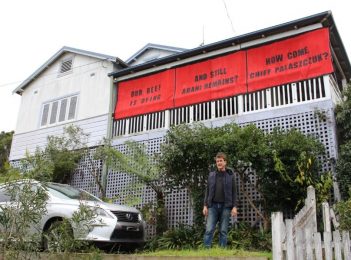 Community
Inspired by an Academy Award-winning movie, Narooma's Peter Russell has taken a stand against the Adani coal mine planned for Central Queensland. The "three billboards" on the northern side of Wagonga Inlet will come down this week seven weeks after they first went up. Mr Russell hopes his message has left a mark on the thousands of motorists that have...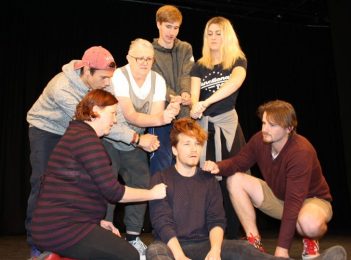 Arts & Culture
Australia's oldest running Theatre Company, Goulburn's Lieder Theatre is packing its bags for Venice, Florida, taking its dynamic production Monochrome to the American Association of Community Theatre's (AACT) WorldFest this month. One of 15 shows from 14 countries, Monochrome will be performed on the festival's mainstage, representing Australia's independent community theatre. Local audiences will have a chance to watch the...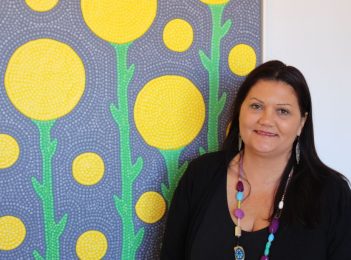 Arts & Culture
Pauline Coxon is a Biripi woman living on Ngarigo Country. "Life brought me down this way six years ago and I've gone along with the flow," she says. "Ngarigo Country is a very special place in the world, this area has touched my heart and soul." It's a sentiment that is reflected in Pauline's artworks, which are a mix of traditional...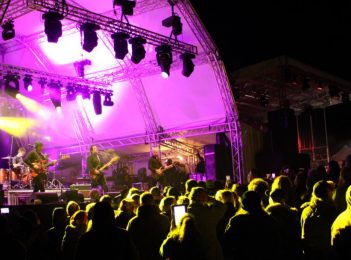 News
An extraordinary chapter has been written in the recovery story for the Tathra, Reedy Swamp and Vimy Ridge communities. Close to 4,000 people packed the Sapphire Coast Turf Club yesterday and relished the spark delivered by a mix of performers across three stages. Talk of this day first started to bubble on social media less than 24 hours after 65 homes were...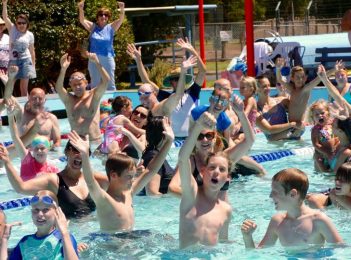 Community
Geotechnical surveys at Mackay Park have begun as a final design for the much anticipated Batemans Bay Regional Aquatic, Arts and Leisure Centre moves forward. Batemans Bay residents and visitors might notice equipment on site for the next two weeks as Mogo-based Sea to Summit Drilling conducts borehole testing to assess ground conditions. The work is being overseen by the...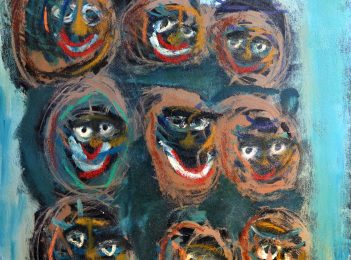 Arts & Culture
While Sydney stops for the annual Vivid Festival 303km south Moruya is gearing up for a light show of its own. An innovative digital exhibition featuring local Aboriginal artworks will be projected onto the front of Eurobodalla Shire Council's HQ every night during Reconciliation Week. Aside from captivating local art, this Friday (May 25) night's launch of the 'Yuin Country: Art and Land...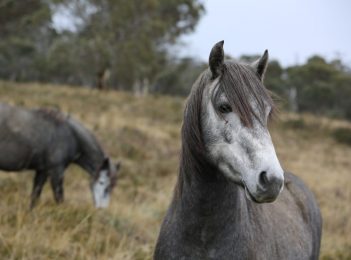 Environment
When it comes to the poetry of Banjo Paterson I am more 'Mulga Bill's Bicycle' than 'Man From Snowy River'. Twas Mulga Bill, from Eaglehawk, that caught the cycling craze; He turned away the good old horse that served him many days; He dressed himself in cycling clothes, resplendent to be seen; He hurried off to town and bought a...