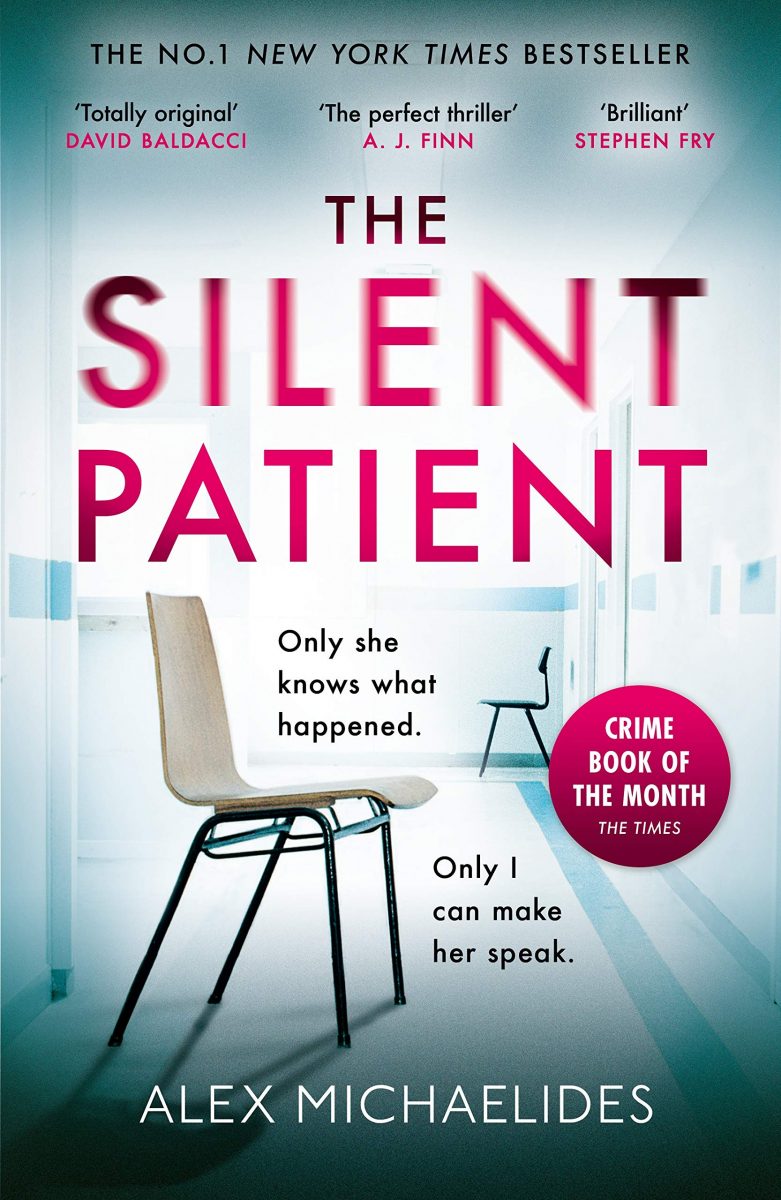 'The Silent Patient' is an amazingly captivating psychological thriller set around Hampstead Heath in London.
The story is told by forensic psychotherapist Theo Faber. The main characters are Alicia Berenson a prolific artist and her husband Gabriel a well-known fashion photographer.
Alicia keeps a diary to record her inner thoughts, comfort herself and to reinforce to herself that everything is fine.
Alicia loves Gabriel deeply but late one evening she shoots Gabriel, he dies and she never speaks again. The suspenseful drama unfolds after Alicia is put in a psychiatric institution called The Grove after going to court.
Psychotherapist Theo Faber who has a deep interest in Alicia, takes on the job of being her therapist to try to get her to speak about what happened on the fateful night of her husband's shooting.
Other complex characters are introduced including Alicia's extended family members and members of staff at The Grove who have their own dysfunctions and connection to Alicia.
Alicia has regular art exhibitions at a gallery run by Jean Paul who is her close friend and confidante which attract huge audiences. Her art deeply portrays the angst in her life, especially one particular painting of significance called Alcestis.
The book gives us a brilliantly written and insightful view into the minds of the psychiatrist, psychotherapist and mental health team at The Grove institution. The suspense keeps one interest, with every chapter revealing more intrigue and there is a very clever twist at the end where the truth is revealed.
Alicia is a complex character who has had deep psychological trauma since she was a young girl. It is an exciting thriller which you can't put down. An excellent very well written best seller which is original and insightful. A great read which will get you thinking.
Review by Lorraine M, Bega Valley Libary Service member.
---
Read a lot of books? Have thoughts and ideas you want to share? Why not have a go at writing one of our book reviews?
How it works:
1. Borrow/read a book from the Bega Valley Shire Library collection.
2. Write your review –
• Keep your review to 300 words or less.
• Make sure you include the books title, the books author and your name at the top of the page.
• Only submit your own work and opinions (no copying from a review you read elsewhere).
• Use language suitable to a wide audience.
• Who if anyone would you recommend the book to?
• Include a brief outline of the plot.
3. Submit your review –
Email [email protected] or drop of a hard copy at your nearest Bega Vally Shire Library.
4. Each month Library staff will select one or two reviews to be featured in the Library e-newsletter and on About Regional.