Bega Valley artists have hit the road to celebrate 25 years of creativity at the Spiral Gallery Co-operative.
The 25+ exhibition showcases the works of 57 of the 90 members who have been part of the regional arts co-operative since it was established in January 1997.
Now open at the Basil Sellers Exhibition Centre in Moruya, 25+ features works by past and present members with diverse artistic experience, from established to emerging, self-taught to academics.
The exhibition showcases a variety of mediums including ceramics, sculpture, paintings, prints, woodwork, textiles and jewellery.
---
READ ALSO: Artists hit the road to boost regional economies in south-eastern NSW
---
Eurobodalla Council's creative arts officer Sue Blackburn said the Bas team was delighted to reach out across the border to support the work of this iconic space.
She says the Spiral Gallery Co-operative has done so much to support arts development in the region.
"At the Bas we recognise the importance of neighbours, community and collaboration," Ms Blackburn said.
"We also understand and share Spiral Gallery's philosophy of giving both established and emerging local artists a platform to exhibit.
"We're pleased to bring this diverse exhibition to Eurobodalla to honour and celebrate our Bega Valley neighbours.
"We think our community will respond to the exhibition, which features many artists they will be familiar with."
The exhibition opened on 14 May with Artist Talks by Anneke Paijmans, Keith Coleman and Annie Franklin and will continue at the Bas from Tuesday to Sunday, 10 am to 4 pm, until Sunday 12 June.
Loading Gallery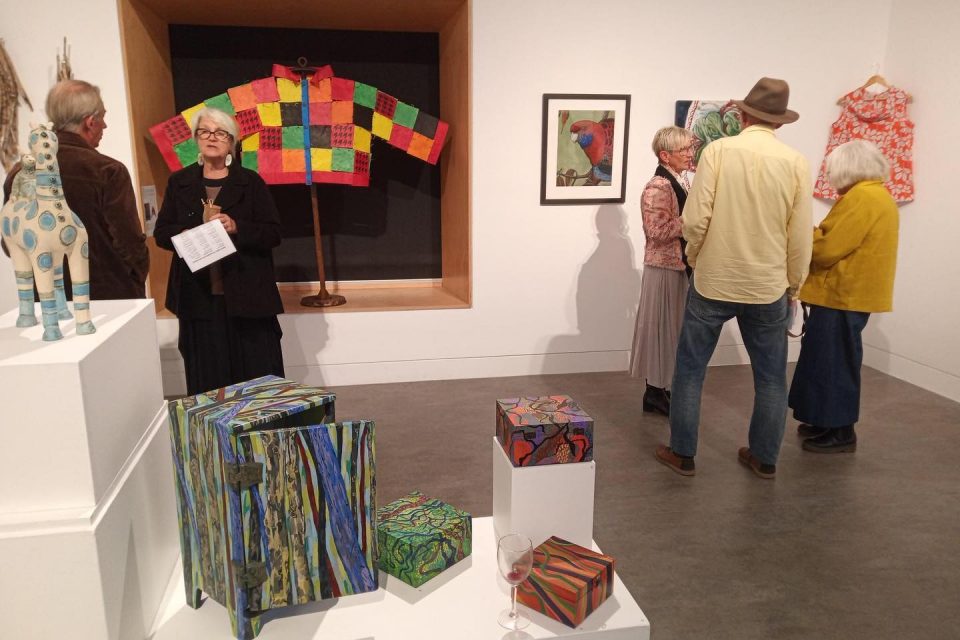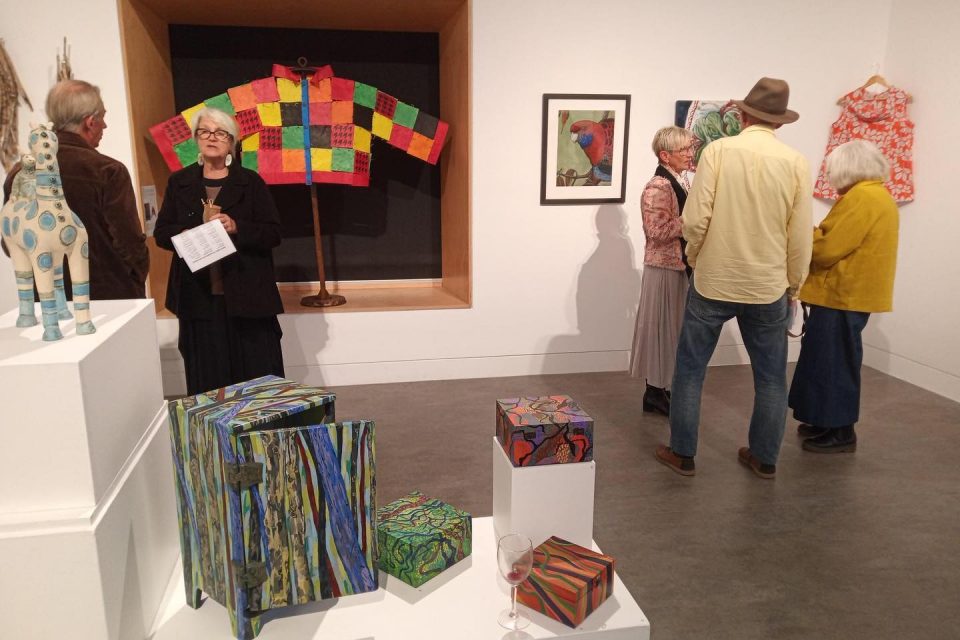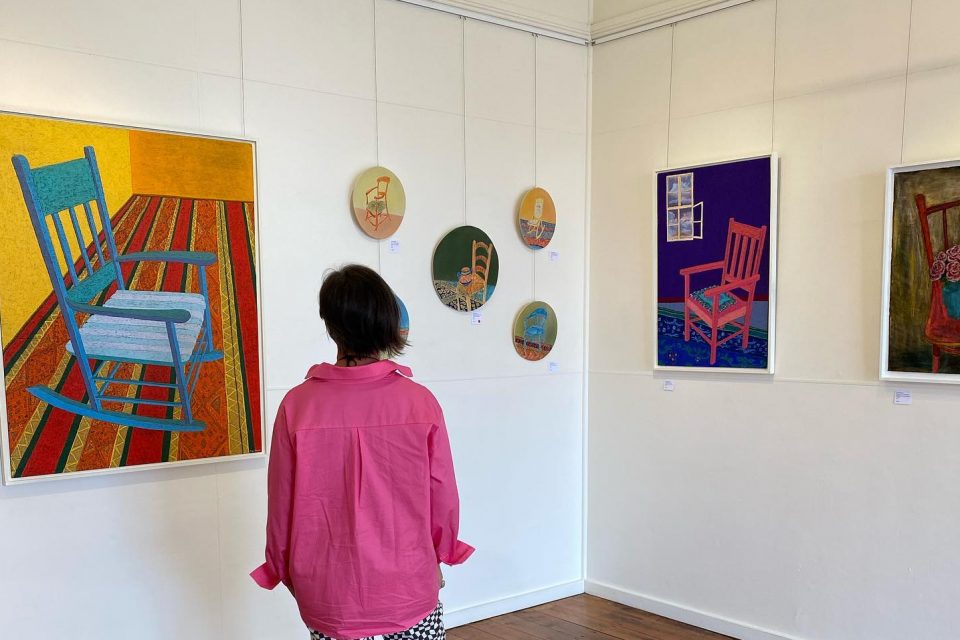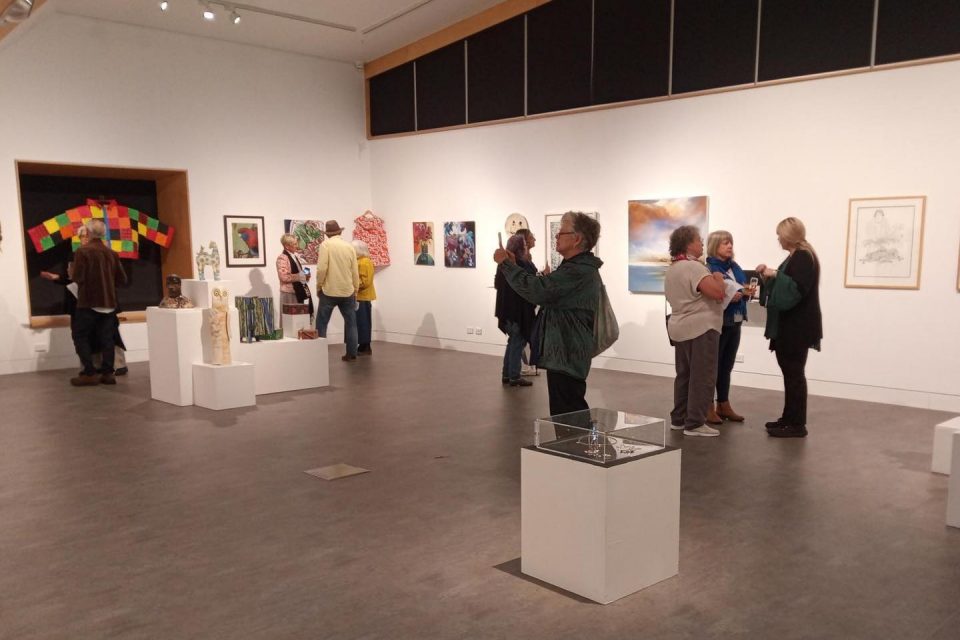 1/3
Spiral member Gabrielle Powell says the exhibition aims to promote the artists and their creativity and acknowledge their contribution to the cultural life of the Bega Valley.
"We hope to bring their work to a larger audience and, through the tour, promote Spiral Gallery as an open access space for emerging and established artists," she said.
Spiral Gallery is a not for profit artist-run cooperative catering to a broad range of artists. It offers the chance to use and share a professional exhibition space and connect, exchange artistic dialogue and informal mentoring.
---
READ ALSO: Sisters behind the Narrungdera Earth Festival share food, coffee and culture
---
It is one of Australia's longest established artist-run initiatives and offers opportunities for both established and emerging artists to exhibit and sell their work.
The gallery promotes contemporary and innovative art practice through its frequently changing exhibition program and also hosts solo shows, community group shows and exhibitions by the Spiral artists themselves.
Spiral Gallery was one of 11 organisations to share in $600,000 as part of the NSW Government's Create NSW Regional Arts Touring fund.
See the Spiral gallery Co-operative exhibition at Basil Sellers Exhibition Centre until 12 June.