Forestry Corporation of NSW was forced to stop logging on Monday, 7 June, by an activist perched in a treetop at Mogo State Forest.
The activist's platform was raised 25 metres above the ground and suspended by ropes connected to logging machinery below.
Joslyn van der Moolen from Friends of the Forest Mogo said police were present, but that the protest had been peaceful and there were no arrests.
She said the group were in the forest since daybreak on Monday and remained there until mid-afternoon.
The activists are protesting against the resumption of logging in forests badly impacted by the 2019-2020 Black Summer bushfires that are home to endangered species including yellow-bellied gliders, powerful owls, glossy black cockatoos and swift parrots.
"Science shows that logging in burnt forests severely sets back the recovery time for these ecosystems," said Sean Burke from the South East Regional Conservation Alliance. "To be logging in Mogo now is madness and we simply can't let it happen."
Loading Gallery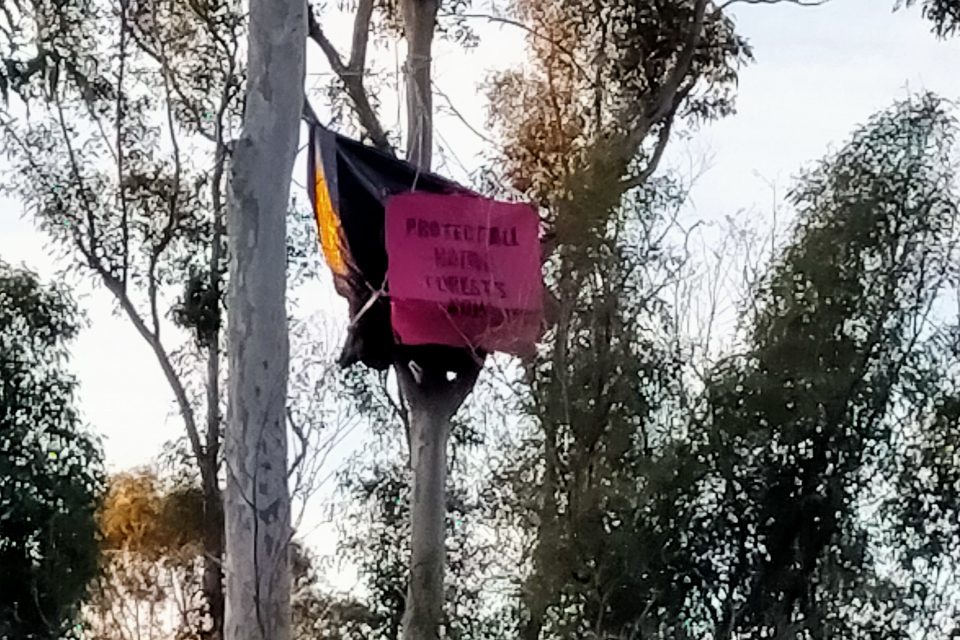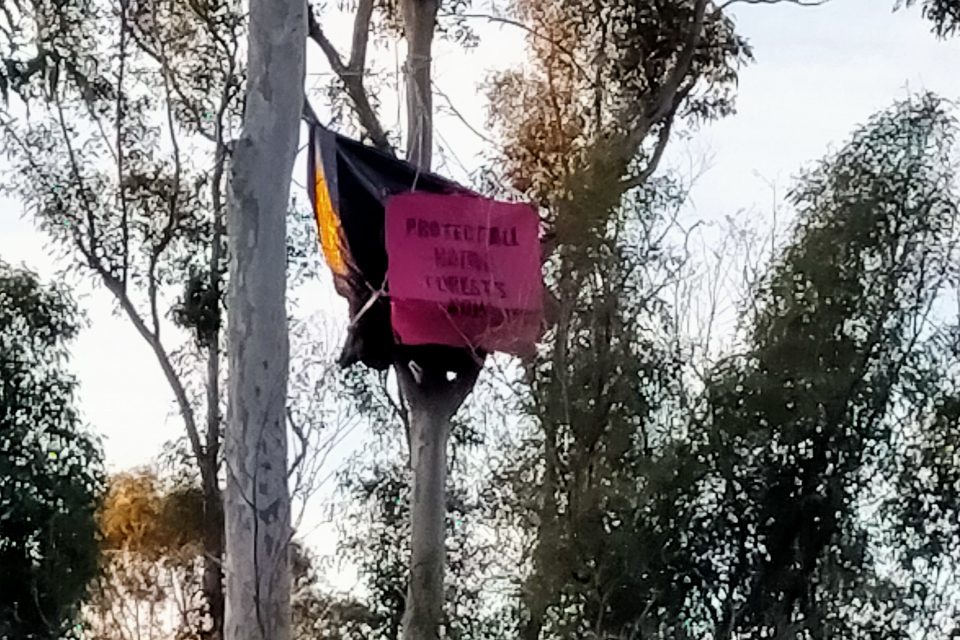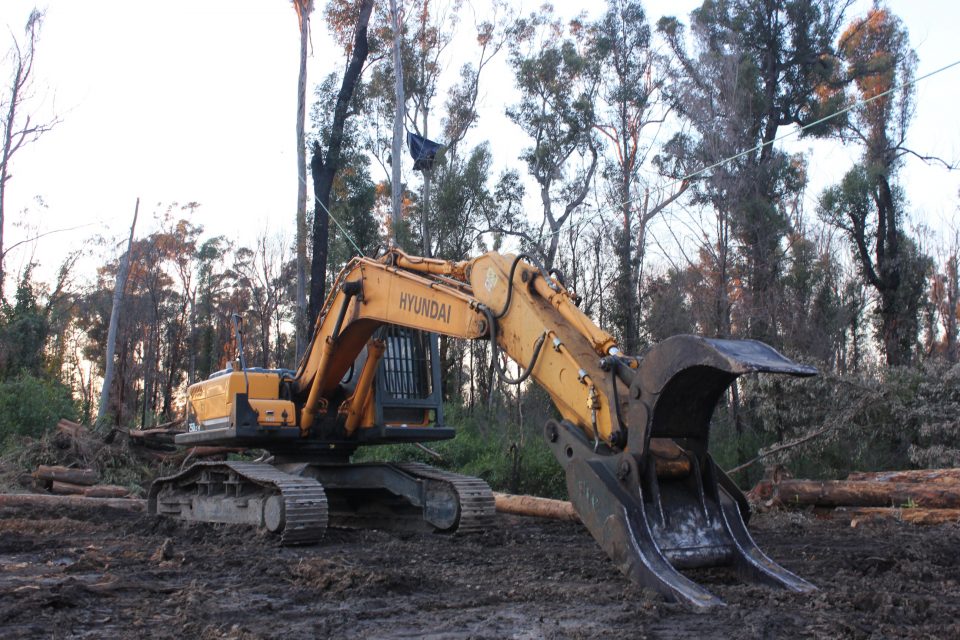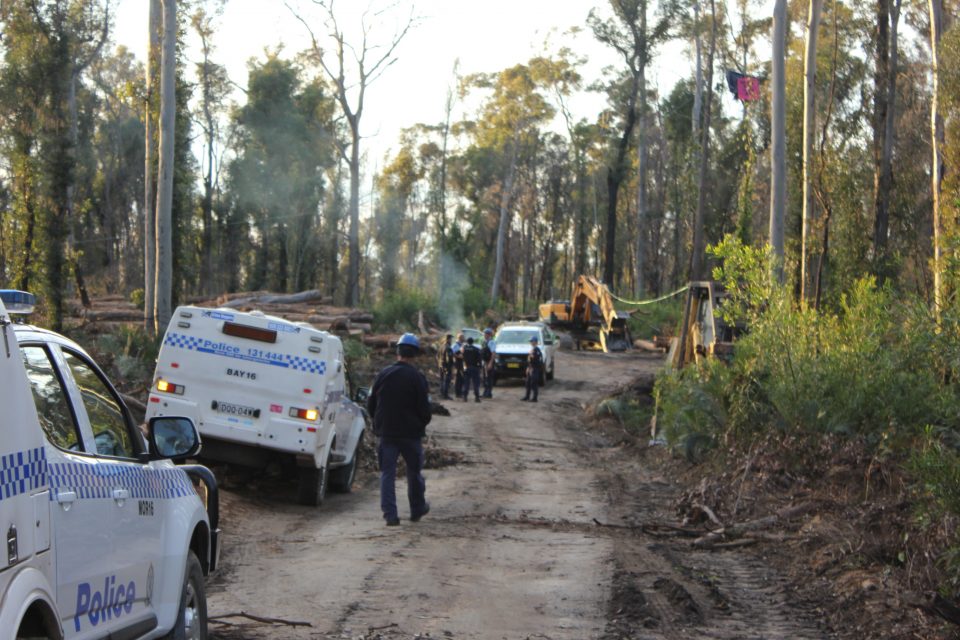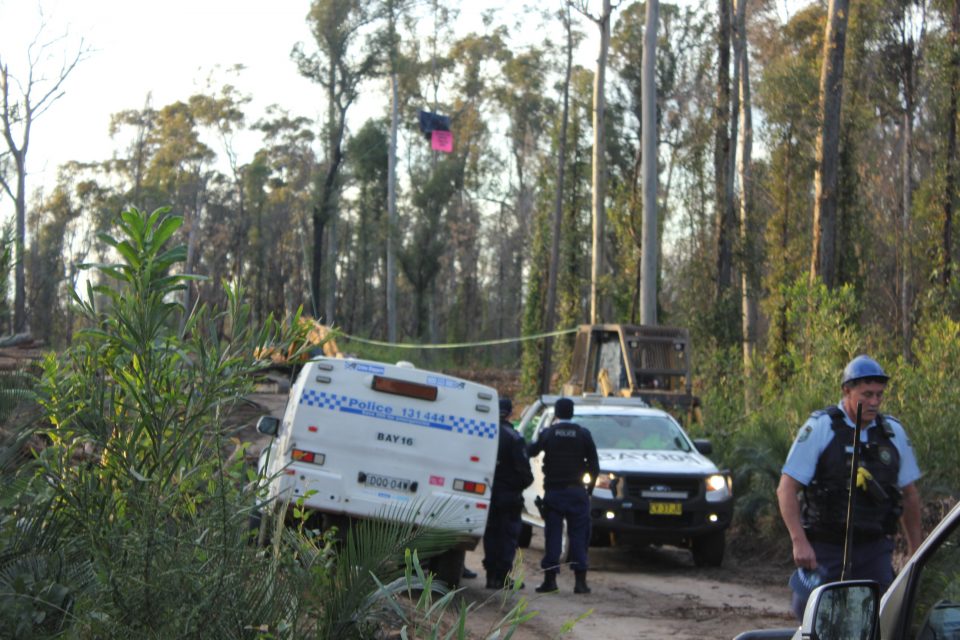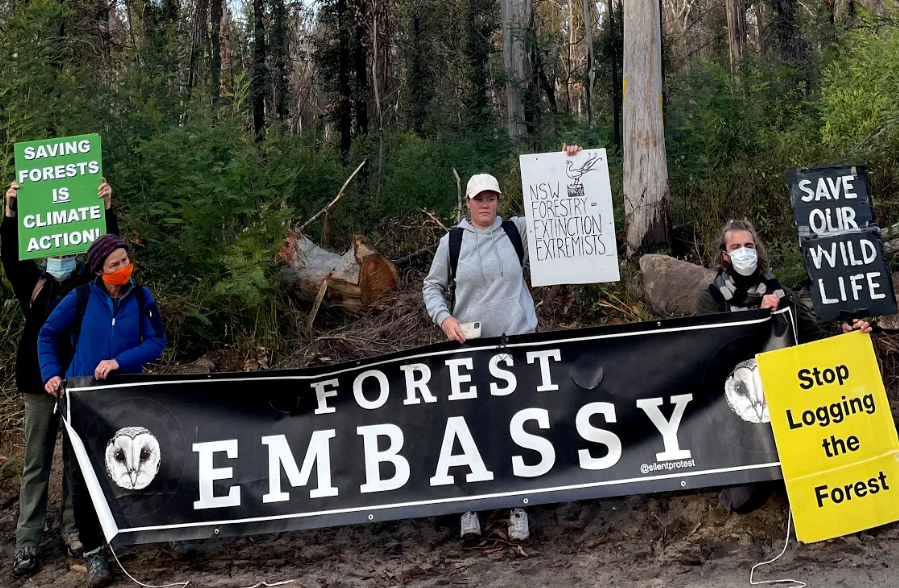 1/5
Miranda Gibson from Forest Defence NSW said: "We are taking this action today to halt the destruction of this important habitat that is critical for the wildlife that survived the fires. Many species, including the endangered swift parrot are at risk if logging continues in these remaining native forests."
Forestry Corporation of NSW resumed its logging operations in state forests on the NSW South Coast in March, 2021, against the advice of the NSW Environment Protection Authority (EPA).
The EPA said it was "concerned" at Forestry Corporation NSW's decision to ignore new conditions put in place to protect burnt forests, including at Yambulla, Mogo, Shallow Crossing, Nadgee, Timbillica and East Boyd state forests.
"The site-specific conditions, developed in consultation with experts and government agencies, aim to mitigate the environmental risks caused by the bushfires and are tailored for the specific impacts on plants, animals and their habitats, soils and waterways," said an EPA spokesperson.
While the EPA monitors and regulates forestry operations, it does not have the power to enforce its recommendations.
However, the EPA said it would increase its regulatory oversight of logging operations and has officers actively monitoring forestry operations.
Forestry Corporation of NSW said the local timber industry has been operating at a significantly reduced rate since the bushfires, which threatens local jobs.
"In the wake of the drought and COVID-19, it is crucial we support industries such as the timber industry, which supplies critical resources while providing valuable jobs and economic stimulus for the regional communities that are built off the back of them," said a Forestry Corporation of NSW spokesperson.
The company behind NSW's largest renewable timber production says around 10 per cent of Eden's population relies on jobs in the timber industry – a figure disputed by locals.
Forestry Corporation of NSW also said it has "developed harvest plans that will be supplemented with additional environmental safeguards to provide for additional searches for plants and animals, retaining a greater number of hollow-bearing trees and increasing the area of land in the operations to be excluded from harvesting."