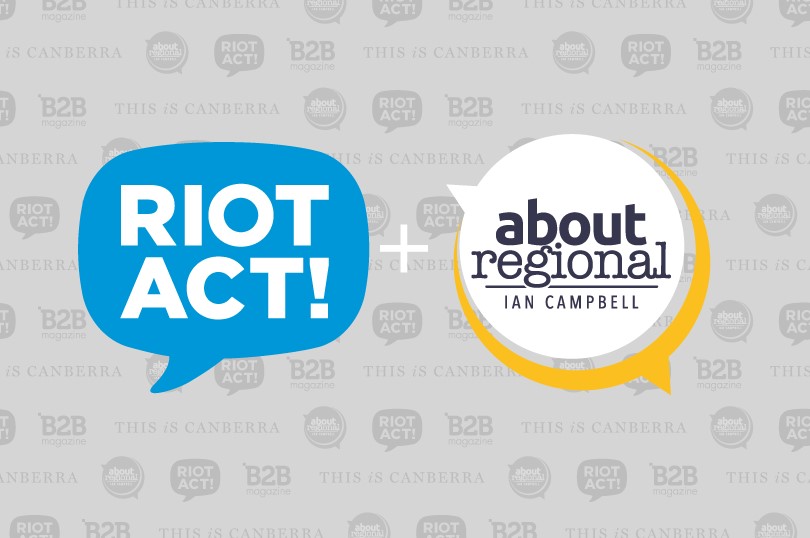 I've got some news about the future of About Regional that I want to share with you if you are reading this then you have been part of this journey with me and supported the growth and development of this new platform for the stories of South East NSW.
This week Canberra digital news and opinion platform RiotACT finalised the acquisition of About Regional which includes my ongoing full-time employment. About Regional is now part of a growing umbrella of news and storytelling platforms owned by Michael McGoogan and Tim White.
The move is another solid step in RiotACT's ambition to become the primary source of digital regional news for people in Canberra and its surrounds.
RiotACT co-owner Tim White says About Regional fits perfectly with the company's vision.
"RiotACT is on a mission to cover the local issues that matter, and Ian's values and track record fit nicely. We look forward to empowering the communities he knows so well," Tim says.
Weekly Newsletter
We package up the most-read About Regional stories of the past week and send direct to your inbox every Tuesday afternoon. Subscribing is the easiest way to keep up, in one hit.
The last two years of About Regional have been a terrific rollercoaster, your support and encouragement as a member has been key and I will be forever grateful.
I started this knowing the power and importance of local stories, being able to take that further with the business know-how and ambitions of Tim and Michael is great for my family and great for the region.
"Those connections between Canberra, the coast, and the Snowies are well known, having Ian come on board adds new energy and adds to the growing formal networks being laid down through local and state government, tourism, business, and education," Tim says.
About Regional will continue to evolve and build its own online presence under the RiotACT umbrella, with relevant stories from Batemans Bay, Bega, Merimbula, Cooma, Jindabyne, and surrounds also finding a home on other RiotACT platforms.
I am excited by the potential this partnership represents to the communities of South East NSW.
Michael and Tim are well-known to the Canberra business community. Their reputation and success with companies such as Allhomes and Uber Global speaks for itself.
I am hooked on their vision to revolutionise digital regional news, we have a shared passion to see local news succeed and prosper.
Since taking over RiotACT in August 2016, Tim White and Michael McGoogan have built the site into one of Canberra's leading digital news and opinion outlets, with more than 150,000 unique website visitors each month.
Tim White is the former CEO of Allhomes and the driving force behind its $50 million acquisition by Fairfax in 2014. Michael McGoogan is a serial tech entrepreneur and the founder of UberGlobal, one of Australia's largest cloud service providers which was acquired by MelbourneIT for $15.5 million in 2015.
Michael says,"I am looking forward to working with the people, businesses, and industries of South East NSW to secure a prosperous and colourful future for all involved."
It's onwards and upwards for About Regional, the stories of this region are about to be taken to a bigger audience and I look forward to sharing the next step with you.
Thank you, your support has created this opportunity for my family and this region.
Cheers
Ian